Surveys led by UCLA faculty show majority of Americans support abortion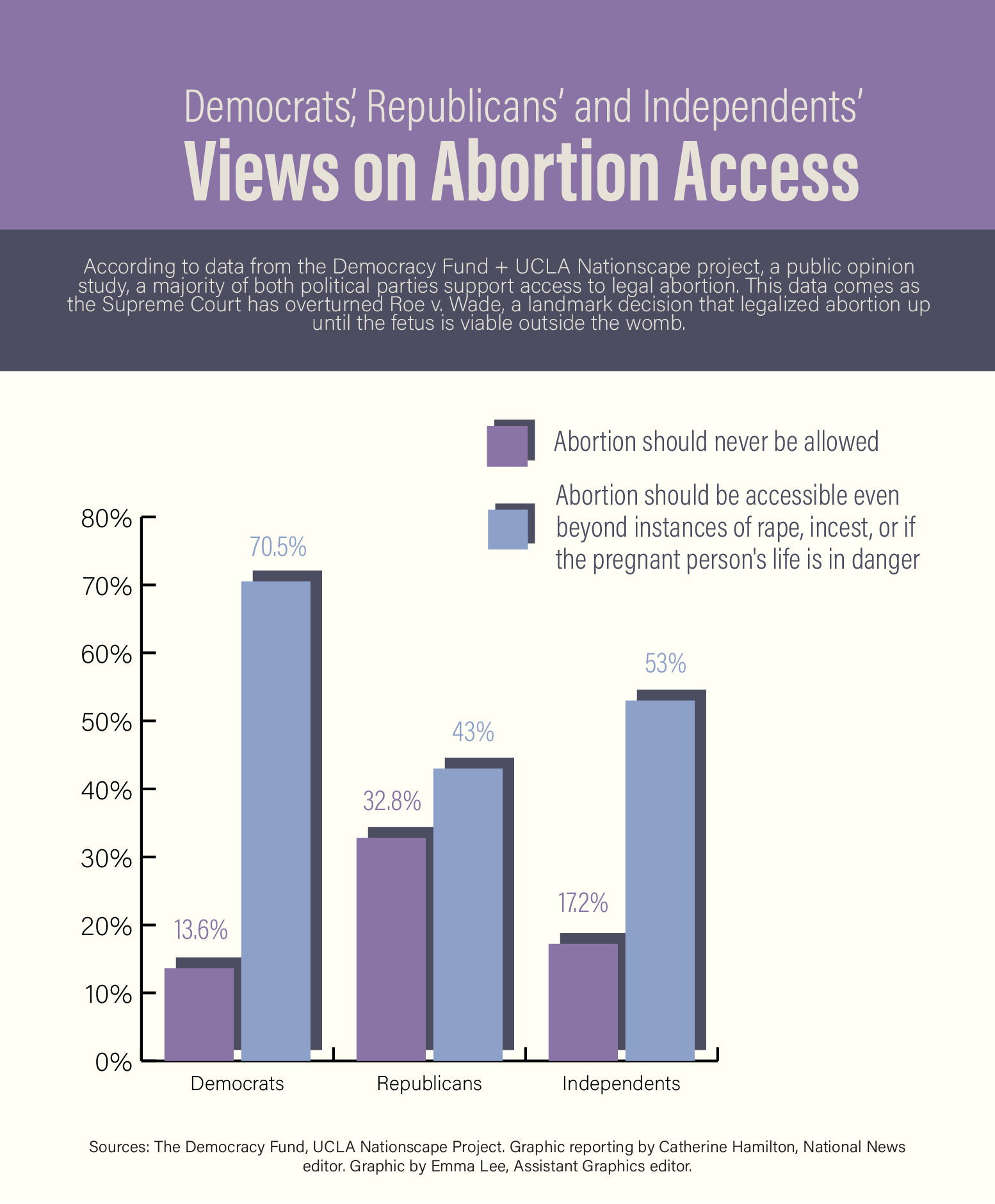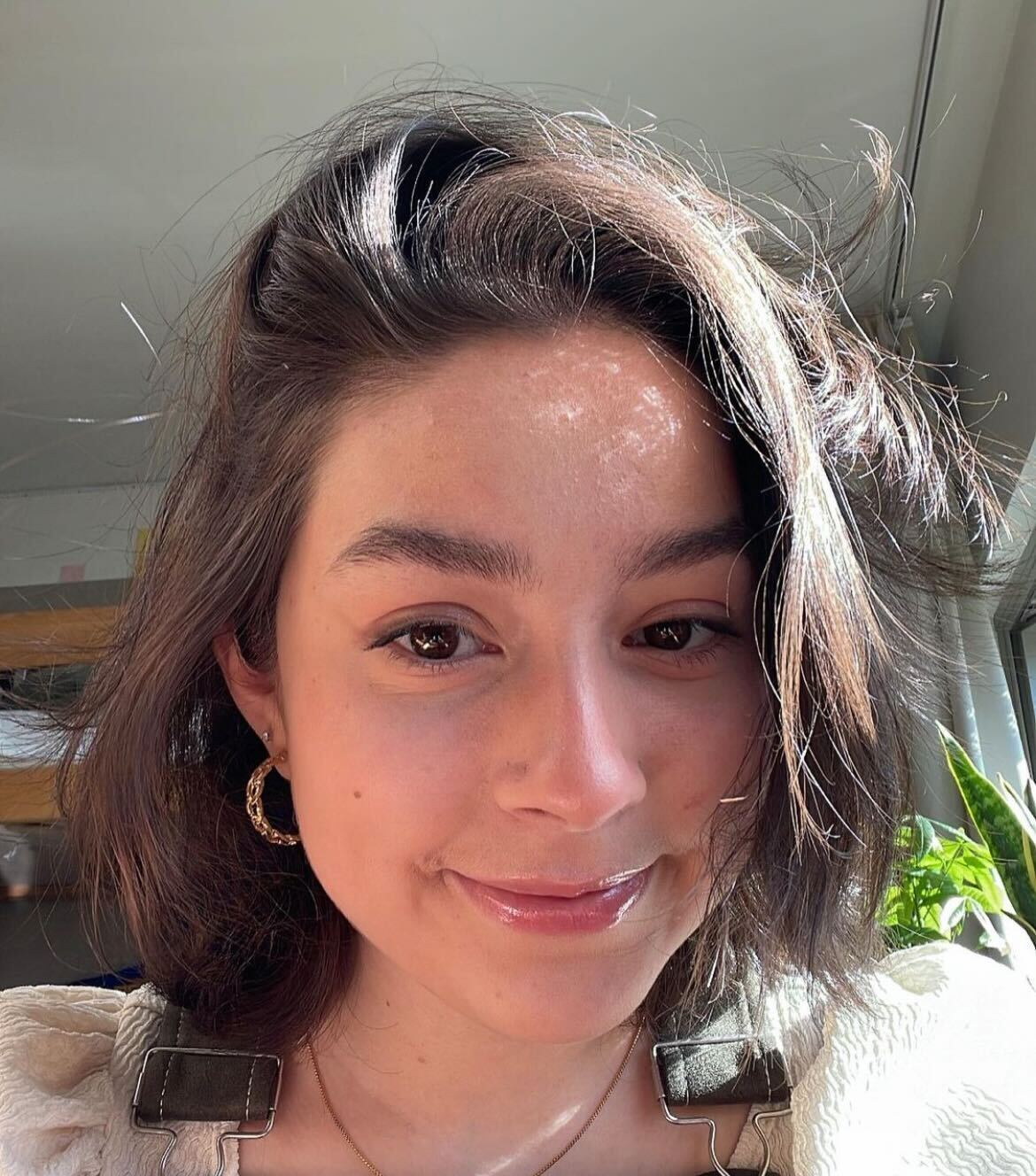 Correction: The original version of this article's headline misspelled Americans.
This post was updated August 19 at 11:08 p.m.
The majority of Americans think abortion should be legally accessible, according to recent surveys led by UCLA political science faculty.
The two surveys were conducted prior to Friday's ruling in Dobbs v. Jackson Women's Health Organization, in which the Supreme Court, with a 6-3 majority, found that abortion is not a constitutional right, according to the majority opinion delivered by Justice Samuel Alito. The ruling authorizes each state to create and enforce its own legislation regarding abortion, according to the opinion.
The first survey, headed by political science professors Lynn Vavreck and Chris Tausanovitch, found bipartisan support for abortion access in data collected from July 2019 to January 2021. The second, conducted in 2020 and led in part by political science professors Matt Barreto and Lorrie Frasure, demonstrated support across various racial and ethnic groups.
According to the first survey, the Democracy Fund + UCLA Nationscape project, researchers found that, out of 500,000 respondents, 71.9% of Democrats, 49.4% of Republicans and 59.2% of Independents disagreed with the phrase "abortion should never be permitted."
The second survey, entitled the Collaborative Multiracial Post-Election Survey, showed that out of the 15,000 respondents, 53% of Latino, 50% of white, 59% of Black and 59% of Asian respondents generally supported abortion rights, according to the data.
May Sudhinaraset, an associate professor in community health sciences at the Fielding School of Public Health, said in an emailed statement that inadequate health care and restrictive abortion policies disproportionately affect people of color and low-income individuals.
"There are significant challenges within healthcare institutions resulting from structural racism that disproportionately impacts communities of color," Sudhinaraset said in the emailed statement. "Black and indigenous people have the worst access to contraception and (are) most likely to be mistreated in the healthcare setting."
Paula Tavrow, an adjunct professor of community health sciences at the School of Public Health, said those with multiple marginalized backgrounds, such as individuals who are young, low-income and racial minorities, face more difficulties in seeking reproductive health care.
Moreover, the CMPS found that 57% of Latino, 62% of white, 61% of Black and 70% of Asian respondents classified laws to restrict abortion access as low-priority policies in their communities.
Tavrow said the overturning of Roe v. Wade – the 1973 Supreme Court case that legalized abortion up until fetal viability on the basis of the right to privacy – could potentially have damaging effects on other Supreme Court decisions built upon that same right. Such cases, including those that guarantee the rights to same-sex marriage and the use of contraceptives, could face new challenges from the court, she said.
Sapna Khatri, the Sears Clinical Teaching Fellow at the UCLA School of Law, said these cases could be reevaluated in the future because of the court's new understanding of the Fourteenth Amendment – another foundation of Roe v. Wade – which established the right to life, liberty, property and equal protection under the law.
"Dobbs rejected the framework that we've had for nearly 50 years by … basically providing a new approach to analyzing and understanding rights that are granted under the liberty provision of the Fourteenth Amendment," Khatri said. "That's what makes these other cases so vulnerable to additional challenge."
Khatri added that the results of these UCLA-led studies are not surprising given that a majority of the American public has indicated their support for access to safe and legal abortions.
"There are a lot of other things guiding the decision for some legislators to limit and restrict abortion access, and I don't think it has anything to do with what the people actually want," Khatri said.
Gonzalez is a national news and higher education contributor. She is a first-year transfer student at UCLA majoring in political science and minoring in Chicana/o and Central American studies.
Gonzalez is a national news and higher education contributor. She is a first-year transfer student at UCLA majoring in political science and minoring in Chicana/o and Central American studies.