Reporting for The Bruin exceeded expectations, brought me friends for life -30-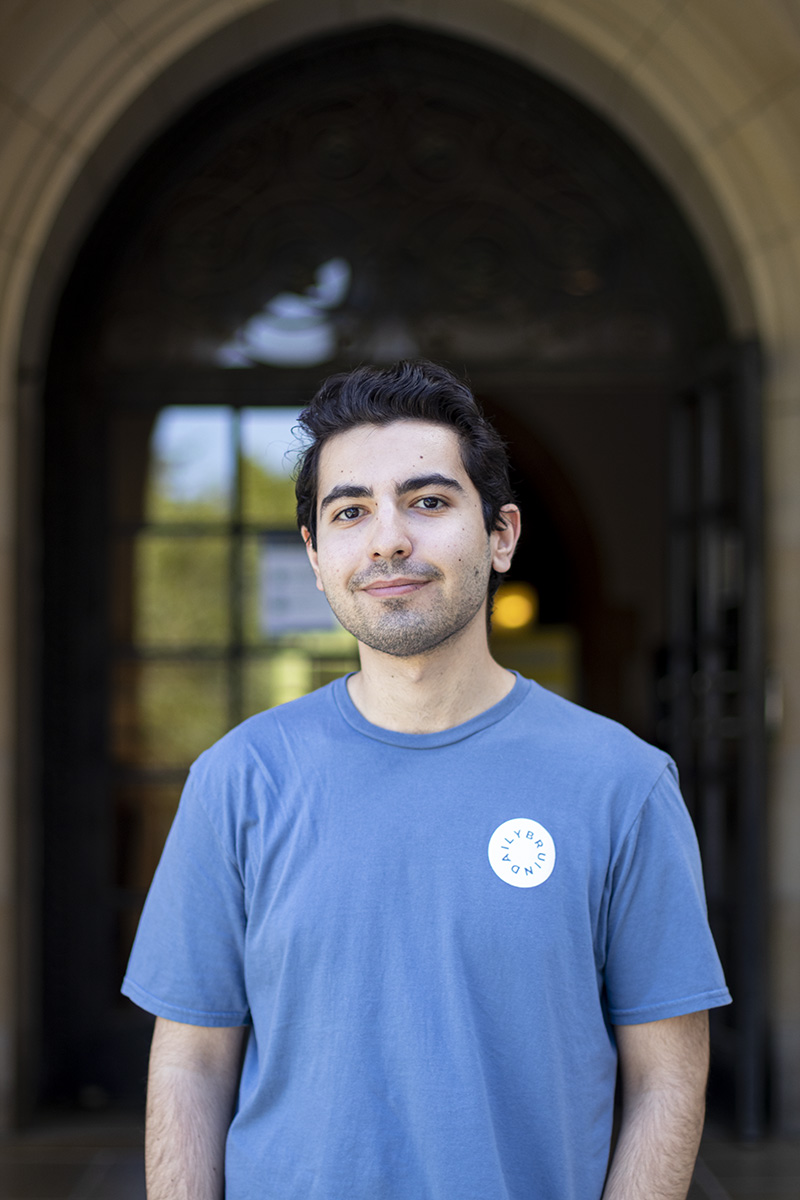 Andrew Panosian stands for a portrait. (Megan Cai/Assistant Photo editor)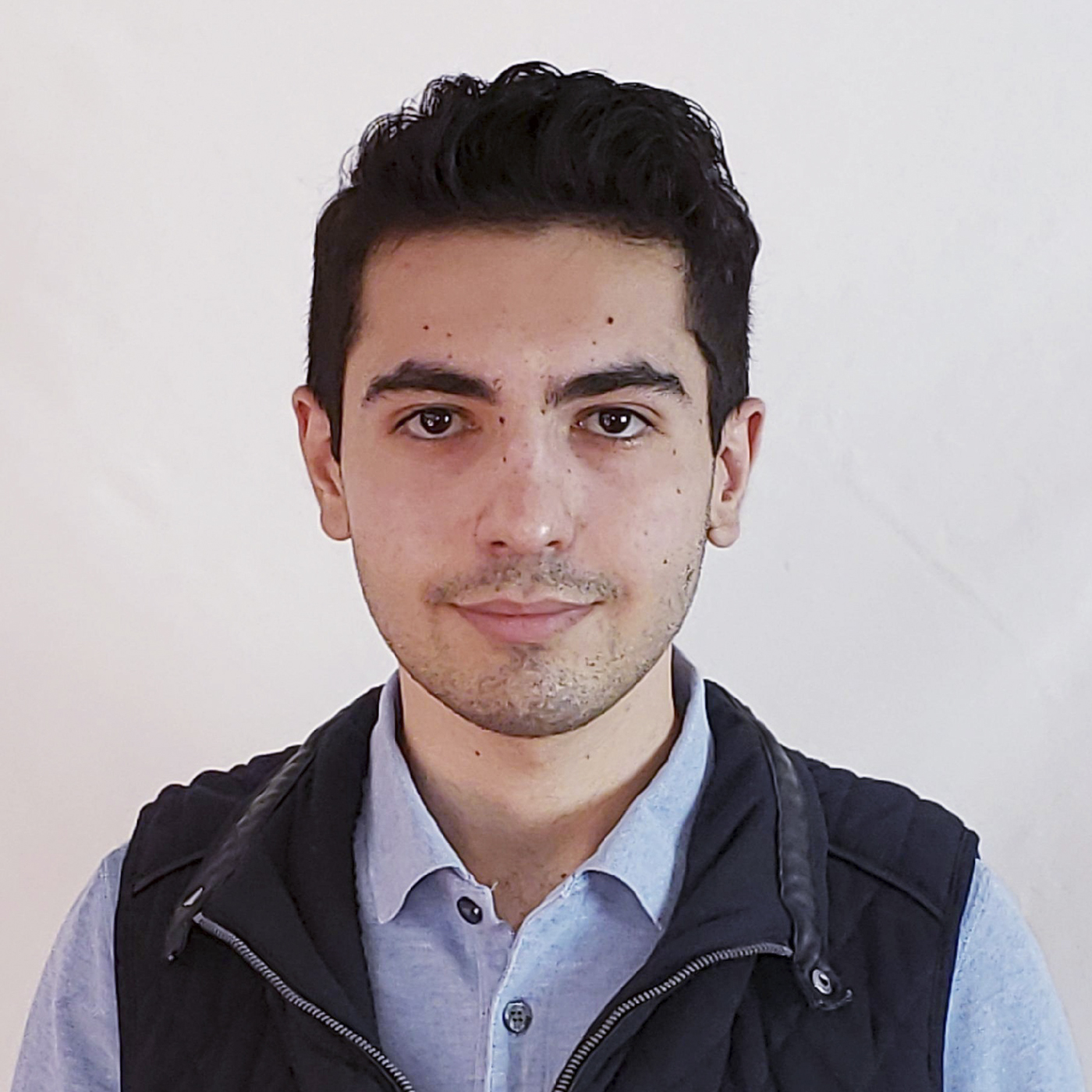 I didn't expect my UCLA experience to be very meaningful. I knew I could have fun, try new activities and meet new people at UCLA. But to have a consequential time at a university I just transferred into within two years, all during a global pandemic, fed into my glass-half-empty mentality. And yet, within weeks of starting UCLA, I joined the organization that came to define my time there and made me proud to be a Bruin: the Daily Bruin.
As a Daily Bruin reporter, I have covered important national events, scientific breakthroughs and, most importantly, why we find those robots that deliver our food on campus so cute. The latter is my crowning achievement.
However, joining the Daily Bruin also led me to some great, possibly lifelong friendships. These were friendships I was lacking when I entered UCLA.
With these newfound friends, I have embarked on fun shenanigans. For example, I attended movies in Westwood, a city I was never exposed to even while growing up in Los Angeles. In addition, many of us partook in a trivia contest and won best team spirit.
I am not prone to name dropping, but I was surrounded by people who also moonlighted as role models in journalism, so they deserve recognition. Moonlighting is actually a proper descriptor since many of them spent their nights in Kerckhoff Hall while I was sound asleep at home. Nonetheless, they deserve recognition for their kindness to me and, of course, their impact on the UCLA community.
First, I would like to express my gratitude to Saumya Gupta for being my first editor at the Daily Bruin and for bringing me into the organization with open arms. Her dedication to the truth and to the field is exemplary, and I am proud to have written for News under her leadership in the hectic year that was 2020.
Saumya's successor, Christine Tran, was a fellow transfer student, so she empathized with some of my struggles entering UCLA during the pandemic and was always a valued resource for advice. She also gave me the freedom to follow my passions and write articles on those topics, and having that legacy is something I am very grateful for.
I also have to thank the brand-new Daily Bruin Editor-in-chief Victoria Li for being such a welcoming presence. Victoria's steadfast leadership in both news and trivia resulted in many fond and joyous memories for me. Just seeing Victoria in the office always gave me comfort. No matter where we end up, Victoria, just remember that we'll always have the Starship robots.
And finally, there is Maanas Hemanth Oruganti, the person who always understood my references to "The Office" but somehow has not seen the movie "Up." Nonetheless, he is a good man and an even better journalist, and I learned a great deal from him. Despite me entering UCLA with uncertainty, Maanas always made me feel valued and wanted, and I am eternally grateful for his friendship.
There are so many more of you that I wish to thank, and I will definitely thank you in person when the opportunity arises. As I step forward on a new path, I do so with humble thanks to each of you.
In the end, even though I wish I had more time here, I graduated from UCLA knowing I made the most of it. Reporting for the Daily Bruin was the right choice for me, and it has paid dividends, even though I did not get paid for my articles. These memories are ones I will cherish and remember forever, and that is not hyperbole.
I look forward to seeing what you all accomplish, and hopefully we can all make the world a less daunting and more informed place to live.
Panosian was a News contributor and reporter 2020-2022.
Panosian is a reporter for the national news and science and health beats at the Daily Bruin. He is also a fourth-year history student at UCLA with the goal of going to medical school.
Panosian is a reporter for the national news and science and health beats at the Daily Bruin. He is also a fourth-year history student at UCLA with the goal of going to medical school.