UCLA students organize campus lie-in to protest gun deaths after recent shootings
Students gather at Wilson Plaza to conduct a lie-in protest in response to recent gun violence in the United States. (Jeremy Chen/Daily Bruin staff)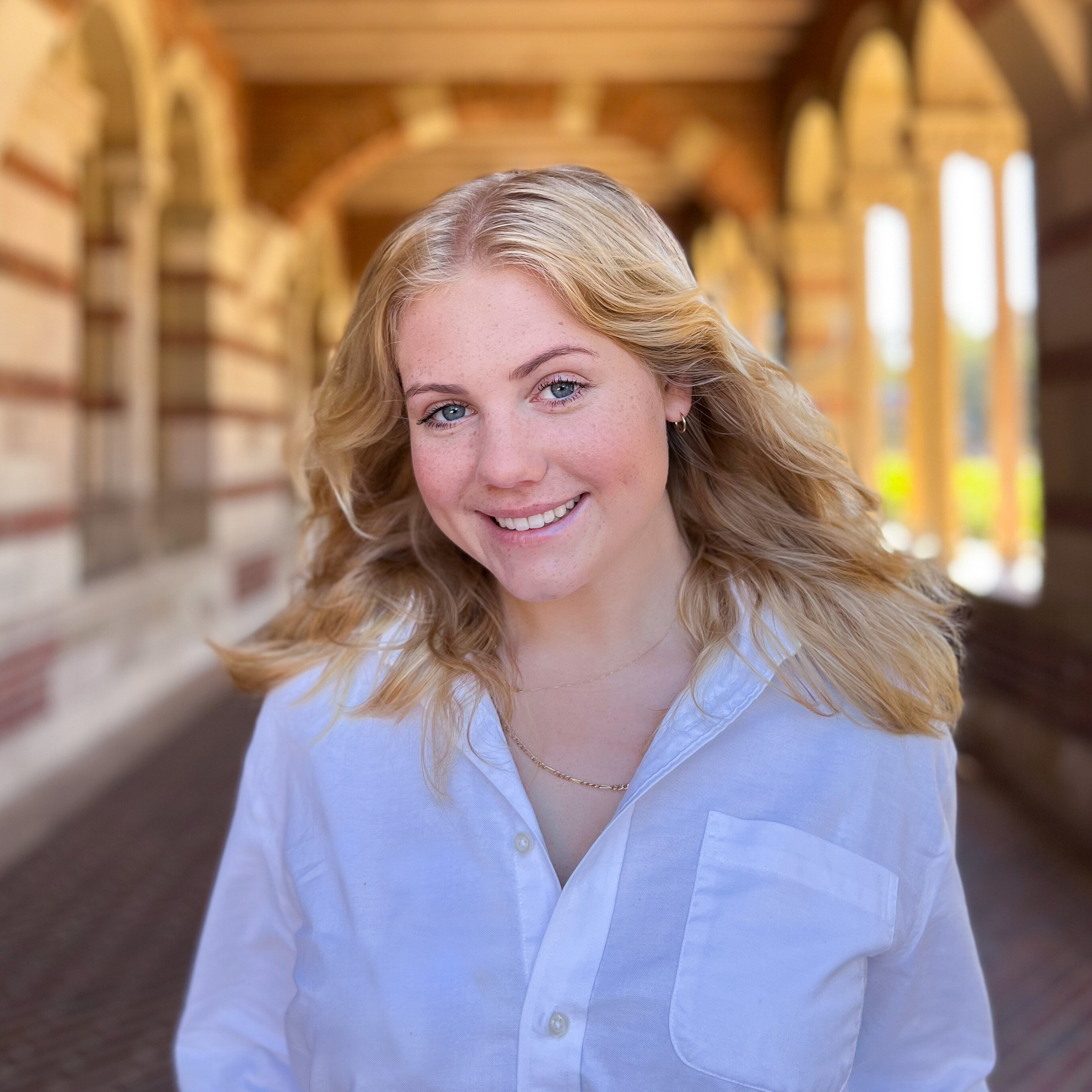 Around 60 students gathered at Wilson Plaza to conduct a lie-in demonstration Tuesday in response to recent mass shootings.
On May 24, an 18-year-old with two guns killed 19 students and two teachers at Robb Elementary School in Uvalde, Texas, according to the Associated Press. This shooting, along with a May 14 shooting at a supermarket in Buffalo, New York, has led to nationwide protests and conversations about reforming background check laws for obtaining weapons and banning assault-style weapons.
The demonstration began at noon and students held signs that read "Stop gun violence," "UCLA demands gun reform" and "Done watching kids get killed. Vote!" Demonstrators also chanted "No more silence, end gun violence!" Organizers asked students to participate in a lie-in by laying on the ground in front of Janss steps throughout the demonstration.
Anna Faubus, a first-year political science student, and Emma Barrall, a second-year microbiology, immunology and molecular genetics student, organized the demonstration because they felt UCLA students' response to the Uvalde shooting was inadequate, Faubus said.
Faubus and Barrall chose to advocate for gun reform through a lie-in because this style catered to students who might have felt hesitant to participate in a traditional protest but still wanted to show support. Students were encouraged to bring backpacks to honor schoolchildren lost in the Uvalde shooting, Barrall said in her opening speech. Posters for the event also asked students to wear orange, a color that is commonly worn to protest gun violence, according to Wearorange.org.
The lie-in featured a 337-second moment of silence to honor the 337 children who have died because of gun violence in American schools, and also featured student speakers who shared their personal experiences with gun violence and information on additional advocacy.
Student speakers included third-year sociology student Danae Smith and second-year public affairs student Eliyah Cohen.
"We live in a country that acknowledges that the leading cause of death for people under the age of 20 is death by a firearm. And yet, in states like Texas, you don't even need a license or formal training to carry a gun," Smith said in her speech to the crowd.
Cohen spoke about policies aimed at reducing gun violence.
"There should be no reason that we have an 18-year-old walking into a store and easily buying an assault rifle in America. We need universal background checks," Cohen said in his speech.
Cohen, who is also the external chief of staff for the Undergraduate Students Association Council's Office of the External Vice President, said he hopes to collaborate with Barrall and Faubus on incorporating gun violence prevention and gun control legislation into the external vice president's federal priorities. The external vice president's office represents student advocacy at UCLA through lobbying local, state and federal representatives to support the needs of UCLA students, Cohen added in his speech.
The organizers promoted the demonstration by recruiting friends to distribute flyers, creating a UCLA Demands Gun Reform GroupMe and Instagram, and coordinating with other student organizations, Barrall added. Organizers also collaborated with Duffl, Westwood's 10-minute delivery service, to spread awareness to students living off-campus, Barrall said, adding that they put flyers in delivery bags.
The lie-in ended at approximately 12:40 p.m. after organizers encouraged students to join the unofficial organization UCLA Demand Gun Reform, donate to funds of victims of gun violence and campaign for candidates for public office who support gun reform.
First-year political science student Keeley Mizell said she wants students to understand that people on campus care about gun violence and can work to make a difference.
"I think the beauty of going to a school like ours is that we understand the ability of us to ignite change simply by being here today, and I think we go to a school that values that and even endorses us and pushes us to do these types of things," Mizell said.
The organizers hope to make UCLA Demand Gun Reform an official student organization at UCLA where students can work with elected officials and organize additional rallies, Faubus said.
"It's easy to feel really apathetic and hopeless towards issues like gun reform because they are such huge issues to take on and fight for," said first-year psychology student Leila Malak, who participated in the lie-in. "But I hope that when people see that there's a community of people who are willing to fight for what's right, I hope that people are able to feel a little bit of hope in that."