UCLA Herbarium seeks to improve accessibility with renovations, digitization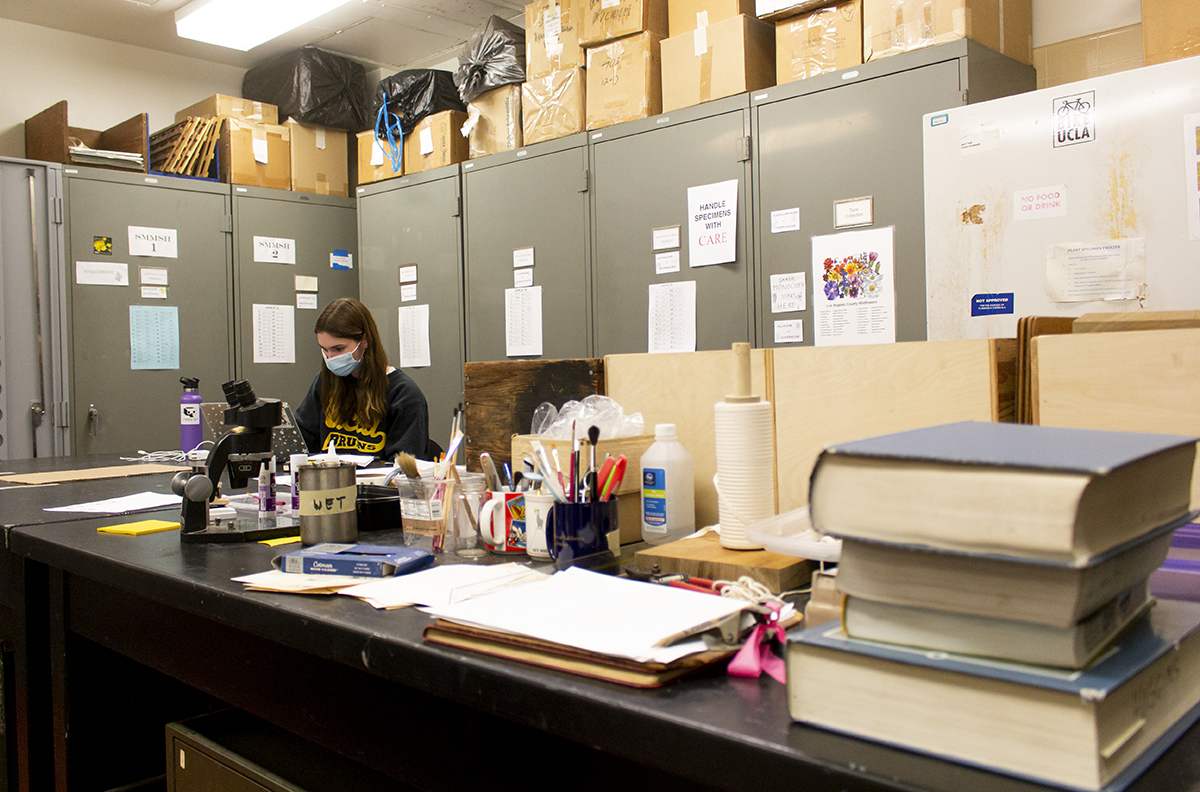 A student works inside the herbarium before its move into a renovated space. The tentative date for the move is mid-June. (Christine Kao/Daily Bruin staff)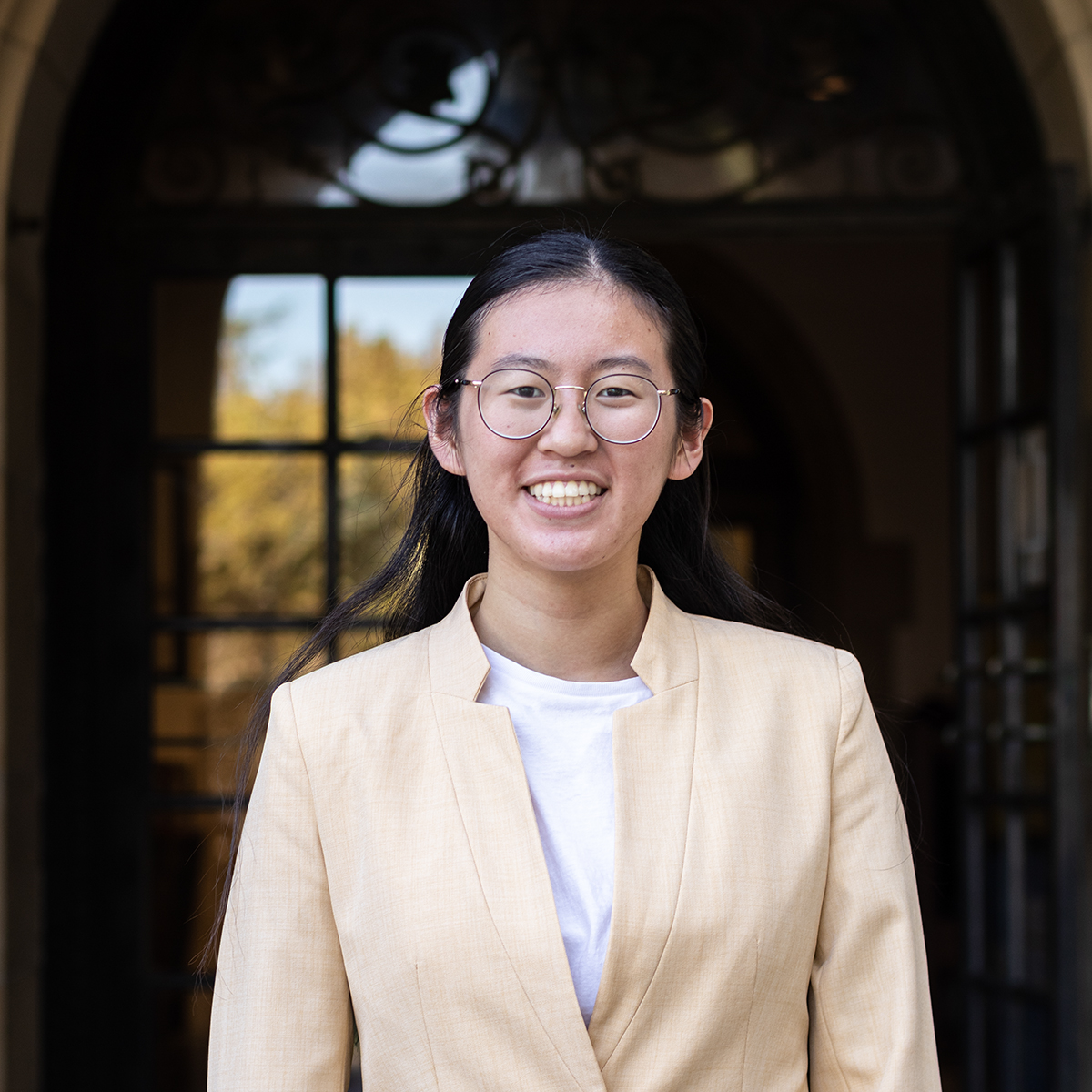 This post was updated June 5 at 2:12 p.m.
The UCLA Herbarium is making its collection more accessible through its newly renovated space and digital initiatives.
Founded in 1930, the herbarium features almost 150,000 specimens of dried plants. The collection includes North American and European botany, with an extensive amount of native Californian species, particularly those from the Santa Monica Mountains, according to the herbarium website. For the past few years, the UCLA Botany Building has been undergoing renovations, with the herbarium tentatively set to move into the new facility in mid-June, said Anthony Baniaga, the herbarium's curator.
Cole Oost, the head of education, outreach and communications for the Mildred E. Mathias Botanical Garden, said the new space would increase accessibility of the herbarium for UCLA students and the public. Many students are unaware that they can access the herbarium, which is temporarily housed in a basement, he added.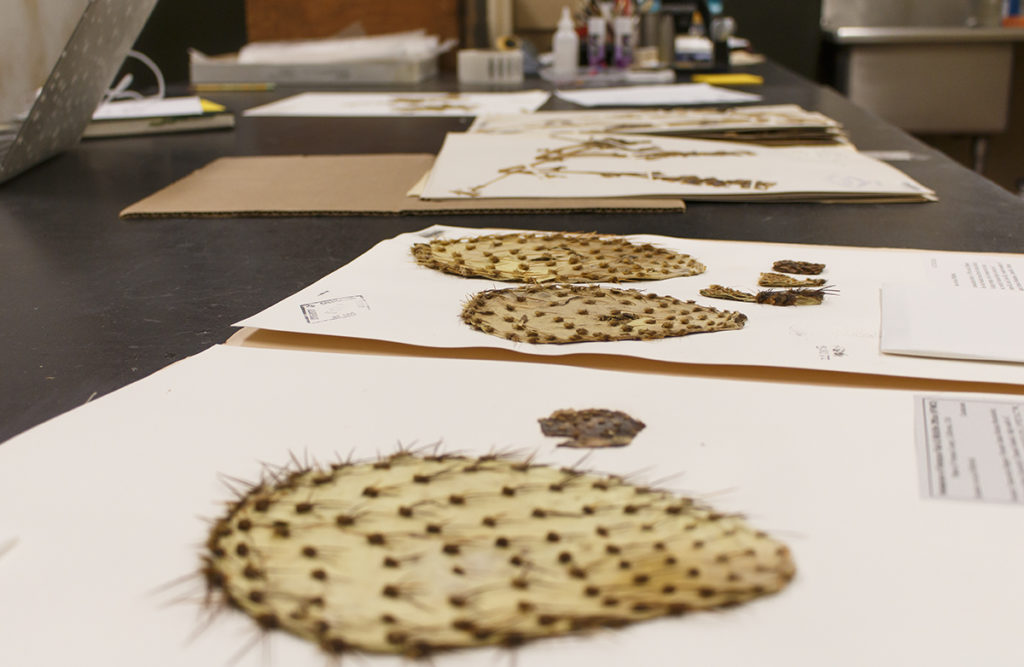 Baniaga, who is also an adjunct assistant professor of ecology and evolutionary biology, said the botanical garden staff also plans to build a botanical library above the new herbarium, which will focus on information about plants from different Mediterranean ecosystems worldwide. He said the new herbarium has been restructured to focus on local plants, particularly from urban Los Angeles, to promote research into these species.
"For many, many decades, plants in urban Los Angeles have not really been on the radar for a lot of people," Baniaga said. "So we are interested in finding ways to grow our collection in that respect."
In addition to improving facilities to house its specimens, the herbarium staff also manage an extensive routine to care and maintain the quality of its collection.
Challenges in managing the herbarium include temperature and pest control, Baniaga said, adding that staff often do preventive pest management by freezing specimens to kill any insects, larvae or eggs that might have made their way inside the specimen set.
The renovated herbarium, however, will have cabinets specially designed to protect the specimens from those insects, said Adam Pingatore, a volunteer and fourth-year ecology, behavior and evolution student.
The limited space available at the current herbarium location also led UCLA to store most of the herbarium's specimens off-site, Baniaga said. Currently, the campus holds 20,000 of its 140,000 specimens while the rest are stored off-site and handled by a company called Iron Mountain, Baniaga added.
Natalie Keung, a volunteer at the herbarium and first-year biology student, said she hoped the larger building would lead to an increase in collection of specimens and research. Keung said that in her own research, she has used the herbarium's data on native plants' habitats to determine what features of these plants attract birds.
The herbarium staff also has plans to increase accessibility of the herbarium's collection through digitization. Oost said there has long been an initiative to digitize the herbarium's collection, allowing people to access the herbaria online without traveling to different institutions around the country.
"Say I want to study one particular species, you know, right now I have to maybe email the herbarium manager," Pingatore said. "I have to ask them, 'Do you have the species in your collection?' And it's just kind of not efficient and probably prevents some people from trying to look into things as much as they would like to."
Keung added that volunteers will need to update the names of specimens so that they can be digitized, as many specimens are old and their labels do not reflect recent changes.
Baniaga said digitizing the herbarium's collection increases research diversity. Currently, there is interest in capturing the time period in which a specimen starts flowering, and by having the metadata from the flowering process available, the herbarium could add the plant's geographic location and create a timeline modeling how a specimen's flowering time has shifted over the decades, he added.
Baniaga said the botanical garden also plans to foster more collaborations with other departments on campus, adding that he has seen graduate students from the fine arts department utilize images from the herbarium for their art projects.
Oost said that in addition to increasing student participation in the herbarium, the botanical gardens are also creating an interactive educational curriculum for K-12 students to come and make their own faux herbarium sheets, which would give them hands-on experience in understanding the work of a botanist.
"It's for them to learn more about kind of why (botany is) important and to inspire them to think more about botany and maybe even think about pursuing that as an education or as a career," Oost said.
Pingatore, who will be graduating this year, said his time at the herbarium has taught him the importance of plants to ecosystems and ecology as a whole.
"It just feels really cool to help curate, you know, this tradition of specimens that people were collecting hundreds of years ago," he said. "It's almost like a living – it's not a living museum, but it almost feels like a museum sometimes."
Dai-Liu is a News reporter on the science and health beat and a Copy contributor. She is currently a a second-year neuroscience student.
Dai-Liu is a News reporter on the science and health beat and a Copy contributor. She is currently a a second-year neuroscience student.