The Quad: UCLA community members demystify post-grad life by sharing personal journeys
Assistant adjunct professor of mathematics Richard Wong reflects on his graduate school journey. (Ashley Kenney/Daily Bruin senior staff)
This post was updated June 5 at 1:57 p.m.
Students are often unsure of what life after their undergraduate years will look like.
Many students decide to continue their academic careers through graduate and doctoral programs. The paths through these programs are often challenging, so The Quad has compiled experiences and advice from some UCLA community members to help.
Writing programs lecturer Tara Prescott-Johnson said she had not settled on a career after finishing her terminal master's degree in poetry. Prescott-Johnson added that she took up several jobs to explore her interests.
"I worked in a bookstore. I wrote for a city paper. I randomly acted as Emily Dickinson and traveled around New Jersey," Prescott-Johnson said. "I worked as a standardized patient at Penn, which means I pretended as a patient. I would pretend to have different types of symptoms and med school students would practice their interviewing skills on me."
Though these jobs were not related to her current career as an English lecturer, Prescott-Johnson said they were valuable experiences.
And they have, in perhaps unexpected ways, helped her as a teacher. For example, Prescott-Johnson said her work as a standardized patient has helped her teach a medical narrative writing class.
However, unexpected circumstances can shift the career paths for others entirely.
Molecular, cell and developmental biology lecturer Diana Rigueur applied for a UCLA lecturing position after her previous research work in molecular biology deepened her interest in the field.
Rigueur said she was not fully set on becoming a lecturer but has enjoyed her time and experiences thus far.
"I've tutored since I was in high school, and the lecturing just sort of came as an opportunity," Rigueur said. "I was looking for a faculty job that would be fulfilling. … It was something that I tried out and that I love."
Additionally, deciding on a career may not represent a definitive choice one must stick to for the rest of their lives.
UCLA law alumnus Bjorn Johnson said he aspired to be a teacher during his undergraduate years. Even though Johnson ultimately chose to practice law, he added that he would like to teach in the future.
"I think it really came down to … making a choice between two things I was interested in," Johnson said. "It was never that I didn't want to be a teacher. … I decided to try the law school route."
Furthermore, deciding whether to pursue further education can be just as tricky as finding the right career.
Graduate student Anthony Papac said specializing in one subject can easily lead to burnout. He added that it is important for students to think carefully before committing to graduate programs.
"Make sure you're really ready to dedicate, you know, the next five to seven years of your life to the Ph.D.," Papac said. "Talk to professors, talk to your TAs, talk to advisors that your department has, attend presentations about jobs and about academia to learn exactly what people do."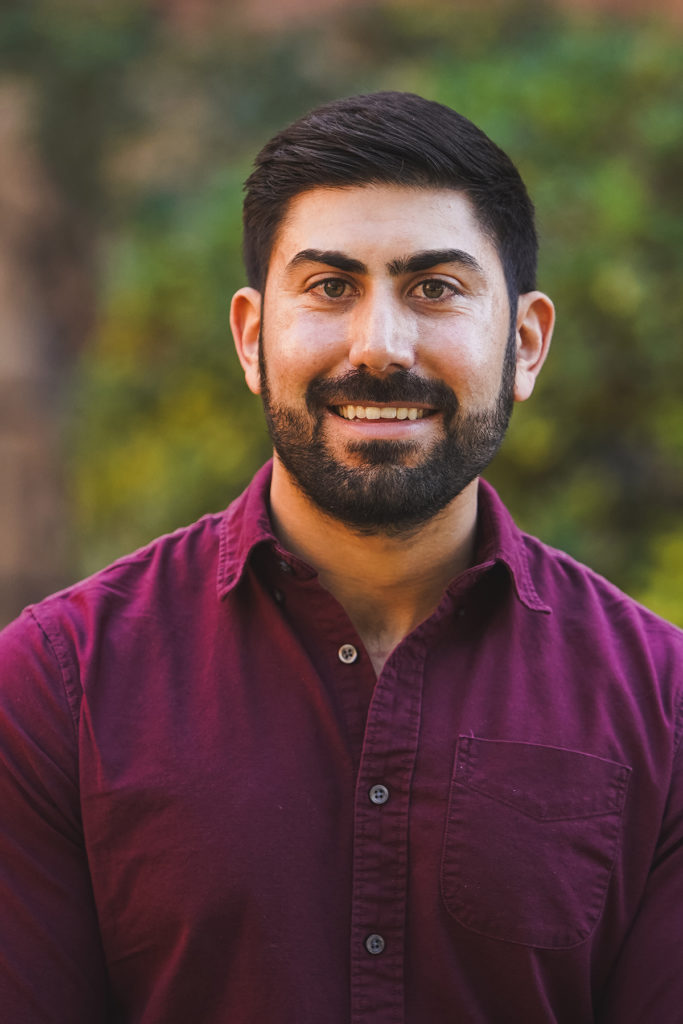 Assistant adjunct professor of mathematics Richard Wong said he utilized his support network to guide him in his Ph.D. program application journey.
"I really started talking to my professors and my advisor about it, … making sure I'm taking the right classes, making sure I have a strong enough resume, making sure I have enough experience," Wong said. "Having the support network was really helpful."
Bruins leaning toward a particular academic or occupational route can also consider taking advantage of special programs and opportunities available on campus.
Wong said participating in several math opportunities as an undergraduate, including the directed reading program, math graduate courses and math club, helped him create a strong application for his Ph.D. program in algebraic topology.
"If you have an idea of what kind of math you're interested in, it makes sense to tailor your application toward that," Wong said. "I talked to my advisor, and they suggested a bunch of programs that were good in topology or programs that had notable researchers in topology."
Additional preparation, including extra classes, may also be required for success in certain subjects. Papac added that enrolling in math courses beyond the typical requirements was helpful in completing his Ph.D.
"I ended up moving back to the LA area. I went to Cal State Fullerton, and so I took a lot of math classes there as part of getting a master's in economics," Papac said. "I took mostly math classes while I was there, and that really prepared me for the mathematical rigors of a Ph.D. program for economics."
Despite the daunting nature of job searching, there are many career fields that provide engaging experiences, and teaching is one of those avenues.
Prescott-Johnson said her students' perspectives keep her on her toes and enliven her job.
"I really love working with students. … They're just so interesting and funny. I learn so much from them," Prescott-Johnson said. "If you're a people person, teaching is a fantastic career."