The Bruin gave me countless memories to be thankful for despite difficulties -30-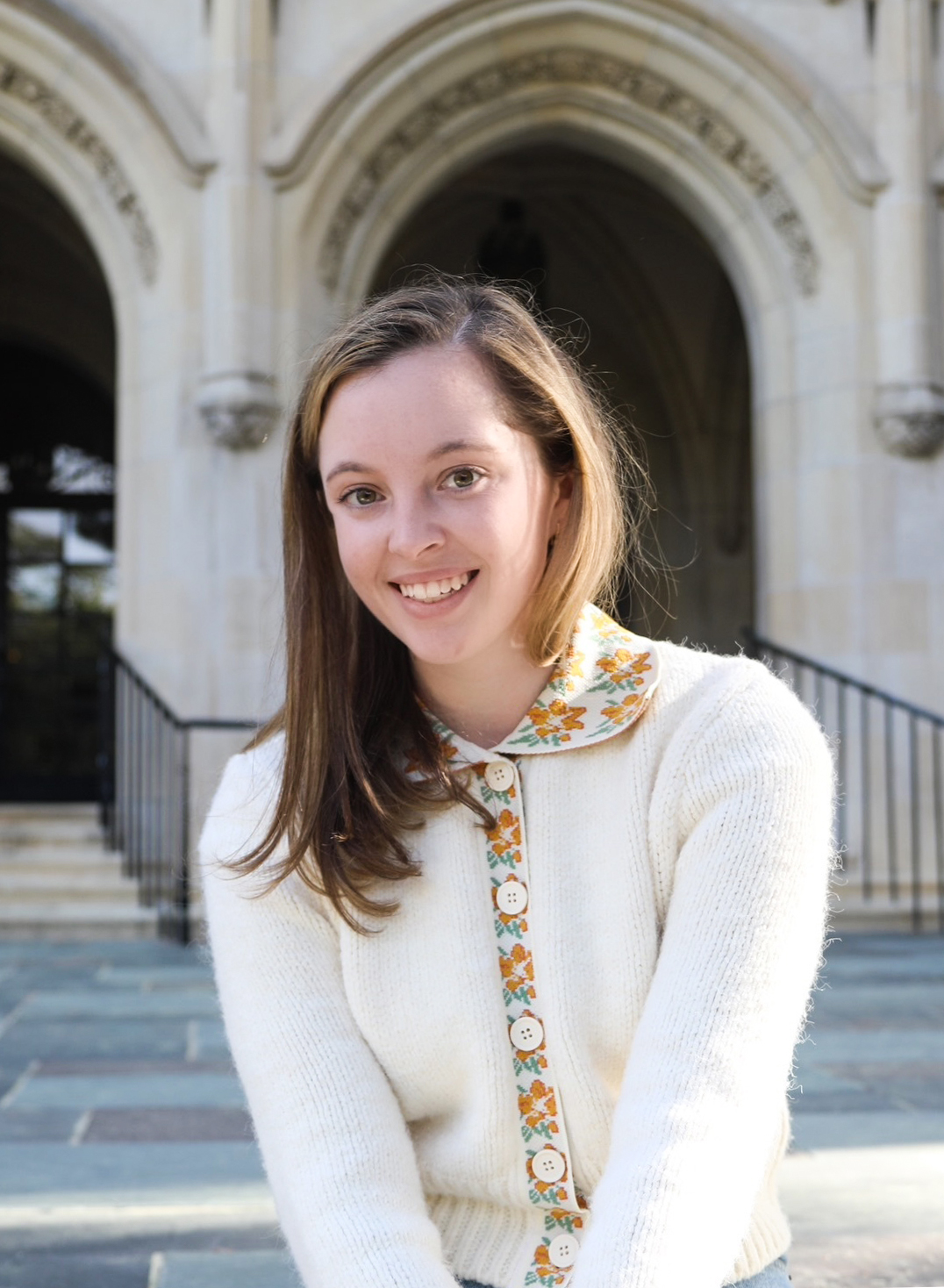 Sara Hubbard stands in front of Kerckhoff Hall. (Courtesy of Sara Hubbard)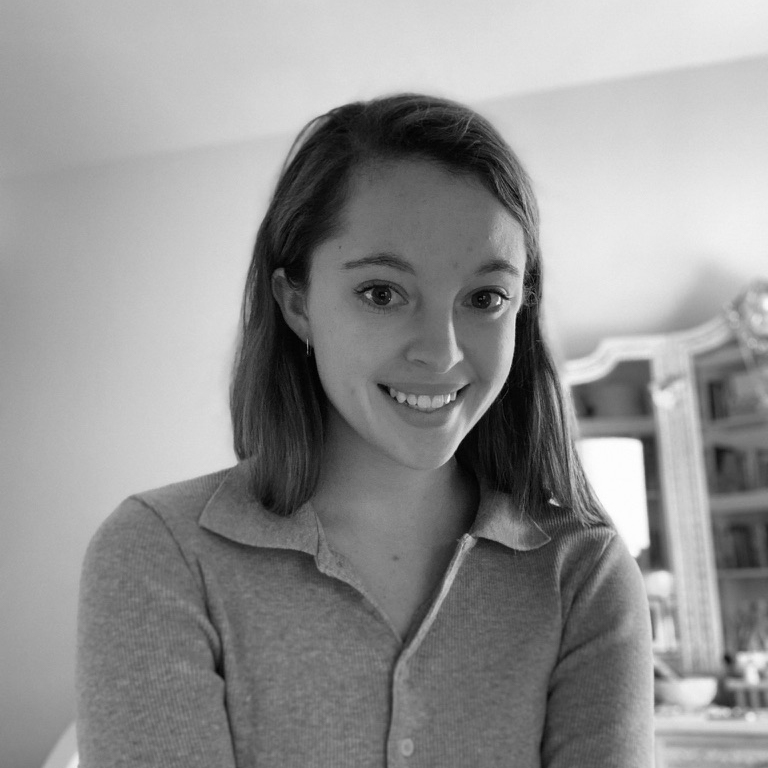 It was March 5, and I was walking out of Pauley Pavilion. Our men's basketball team had just snagged a win over USC for the first time since I was a freshman, and yet I felt very sad.
Up until that point, the fact that I was soon leaving UCLA hadn't really sunk in. The momentum of being a student felt the same as it always had. But walking back to my apartment that night, there was an achy feeling in my chest and stomach.
And I had Daily Bruin to thank for that. After all, some of the first memories I have of being at a UCLA basketball game are with Zoe, Maggie and Anita – my fellow slot editors. One of us almost always had a laptop in hand, ready to edit the breaking story on the game we were coming to watch.
March 5 was the last time I'd wait in line with my friends to get into a game, the last time I'd sit in the student section and gossip about the players. And I couldn't help but think, "What other lasts were impending? How many more times would I have to feel that void in my stomach – that yearning to go back in time and tell myself to appreciate all the moments more deeply?"
If I could, I'd go back to taking the proofer test, armed with a chai latte and banana nut muffin, the first time I was in the office until 4 a.m. working on Grad Issue, all the snacks and laughs shared that got us hours off track. I don't know if I'd go back to the most awkward karaoke night of my life with the Copy section when I was a freshman, but I would want to relive the days when I had countless stories to copy edit that provided a much-needed break and distraction from the stresses of class, jobs and everything else.
I'd go back in a heartbeat to all the parties, retreats and conversations that, thanks to the pandemic, turned into never-ending Slack conversations in cryptically named channels that I pray are never read in a court of law (or anywhere else, for that matter). Those were moments when I realized I had long-haul friends – future bridesmaids and honorary aunts and uncles.
I'd even go back to the sometimes-harrowing experience of applying to be editor in chief and tell myself, "Yes, it's a difficult thing to do, but how proud am I that I gave it a shot?" It was a rare opportunity to push myself, speak to so many incredible people and learn an immeasurable amount about journalism, interpersonal dynamics and how I respond in extreme situations. I didn't come out of it unscathed, but I did come out of it impressed with my own resilience.
I owe a huge thank you to so many people. Way too many to name here. Everyone at Daily Bruin has taught me something. Whether it's where commas are supposed to go, how to be a good leader (and what it means to be a bad leader) or how to advocate for myself and my team in difficult circumstances – Daily Bruin is nothing if not a living laboratory for learning how to work with others.
So, I'm sad. But at the end of the day, I'm happy I'm sad because it means that I have countless memories that I would give anything to relive (the good and the bad). And, at the end of the day, that's all I could have ever hoped to ask for.
Hubbard was Copy staff 2018-2019, slot editor 2019-2020, assistant Copy chief 2020-2021 and Copy senior staff 2021-2022.
Hubbard was the 2020-2021 assistant Copy chief. She was a 2019-2020 slot editor and contributes to The Quad, News and Sports.
Hubbard was the 2020-2021 assistant Copy chief. She was a 2019-2020 slot editor and contributes to The Quad, News and Sports.