Taxing times at The Bruin were manageable with friends but shouldn't be the norm -30-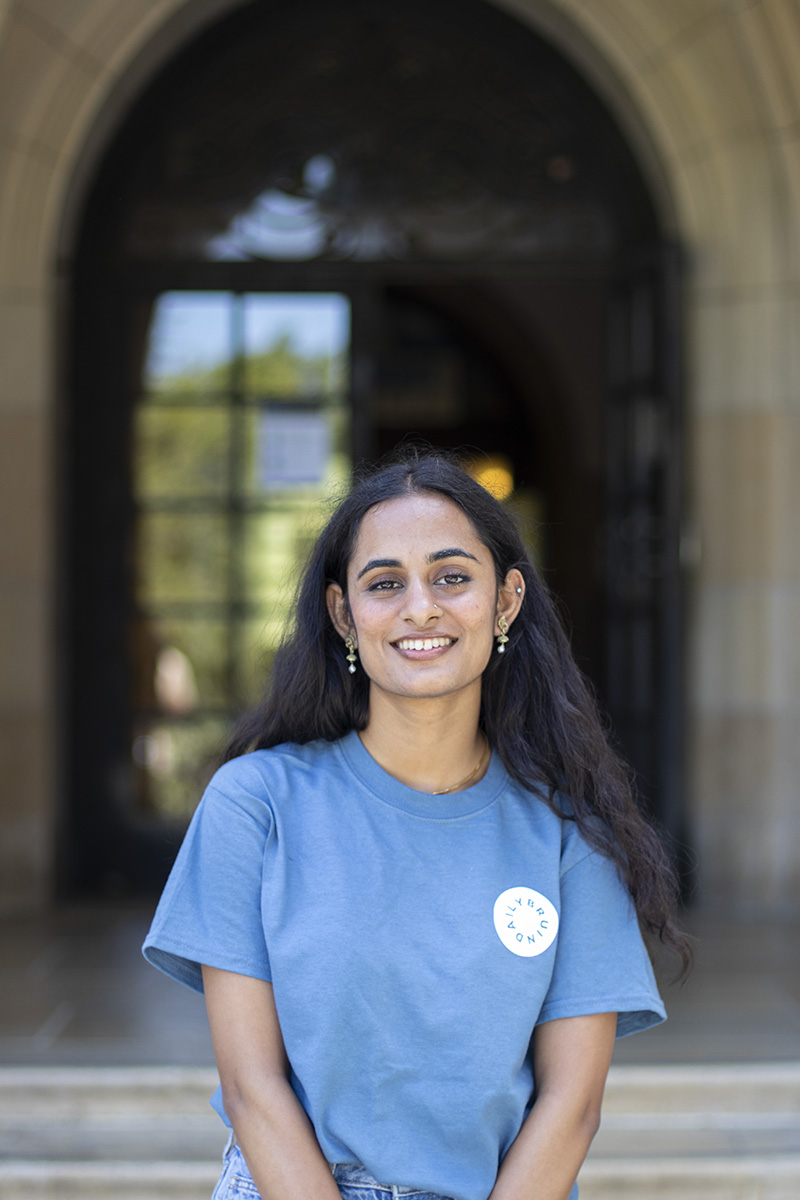 Saumya Gupta stands for a portrait. (Megan Cai/Assistant Photo editor)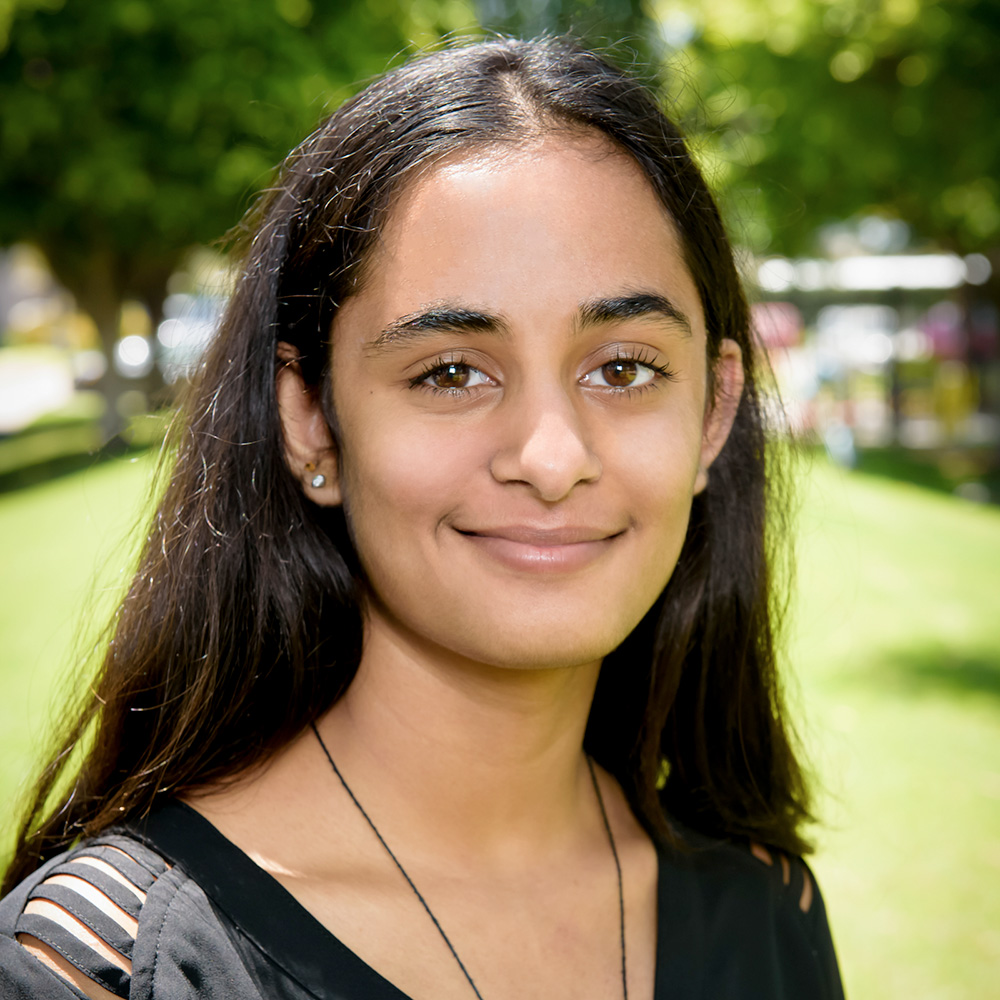 Editorship wasn't what I expected.
When I joined the Daily Bruin the fall of my sophomore year, I started to have a sense of purpose outside of classes. Before I joined the paper, I spent most of my free time walking around campus and focusing on school work. But being part of the Daily Bruin made coming onto campus more fun, and I always had something to look forward to.
So it was a no-brainer when I decided I wanted to commit even more time to the paper as an assistant News editor.
From the beginning of my editorship, it was a wild ride.
Within the first couple of weeks, I had something to cover almost every day. Instead of studying for finals, I was on Slack constantly checking for updates and writing stories.
So making it through my first month as an editor and publishing my portion of our annual end-of-the-year package was definitely an achievement. I thought that because I had (kind of) successfully gotten through my first major tasks as an editor, I would be able to thrive for the rest of the year. That I would be able to manage everything much more efficiently.
However, things actually got worse.
The paper is a collaborative effort, and we are meant to rely on each other. Unfortunately, my fellow assistant News editors and I soon came to learn whether collaboration is positive or not depends on the philosophy and approach of the leadership you work under.
Working in News became negative. On top of an already stressful workload and a part-time job, I was drowning.
Every time I heard my Slack notifications go off or my phone started to ring, I was filled with anxiety.
What was my top editor calling about this time? Was there something I did wrong? Did I forget to do something? Were they going to go off about something else this time?
I remember at one point I was skipping classes to work on stories and hiding behind the drink fridges at my other part-time job so that I could answer Slack messages, edit stories and get things submitted.
I felt like I was under a constant state of pressure and stress even though I loved what I was doing. But editors shouldn't be forced to go through all this hardship. The newsroom shouldn't forgo editors' and staffers' mental health so that it can function. It only leads to burnout.
Things have slowly started to change for the better, and I can't wait for the balance between work and well-being to finally be achieved, where editors feel like they matter as a person and not because they are getting paid.
To editors who are just coming into their roles, make yourself a priority. You are more than your content.
For me, through all the hardships, I had to focus on the parts of the Daily Bruin I liked and that were actually worth it.
Producing content I was proud of, seeing my writers' names online and in print and surrounding myself with people who actually cared about me as a person instead of just as an editor made me love working at the paper.
After everything that had happened to me, the reason I stayed was because I had people to turn to. I had people who had my back and made staying in Daily Bruin worth it.
So thank you to my first group of editors – Julia, Sameera, Kate, Marilyn, Martín and David – who took a chance and welcomed me into the newsroom with open arms.
Thank you to fellow assistant News editors Kari and Genesis for being some of the main reasons I stayed at the paper. You two always stood up for me and cared for me as a person and not because you needed me to edit your stories.
Thank you to my national news and higher education contributors for making running the section worth it. I loved seeing all the work you produced and being able to get to know you all made it even more special. I'm incredibly proud of everything you all have accomplished. Especially thank you to Christine. I dumped so much work on you, but you still stuck through the year with me and became a friend I could rely on inside and outside the newsroom.
And thank you to everyone who helped me make the best memories at the paper – Vivian, Christine, Genesis, Kari, Anushka, Victoria, Constanza and Maanas. Thank you for being the reason I stayed and for being a place of comfort for me at the Daily Bruin.
The Daily Bruin did stomp me to the ground, but the reason I was able to get back and keep going was because of everything positive I gained.
And even though it may not seem like it, I will always cherish those memories.
Gupta was a News contributor 2019-2020, national news and higher education editor 2020-2021, Enterprise senior staff 2021-2022 and News senior staff 2021-2022.
Gupta was the 2020-2021 assistant News editor for the national news and higher education beat. She was previously a contributor for the beat. She is also a fourth-year psychology student.
Gupta was the 2020-2021 assistant News editor for the national news and higher education beat. She was previously a contributor for the beat. She is also a fourth-year psychology student.