Graduates discuss significance of identity-based graduation ceremonies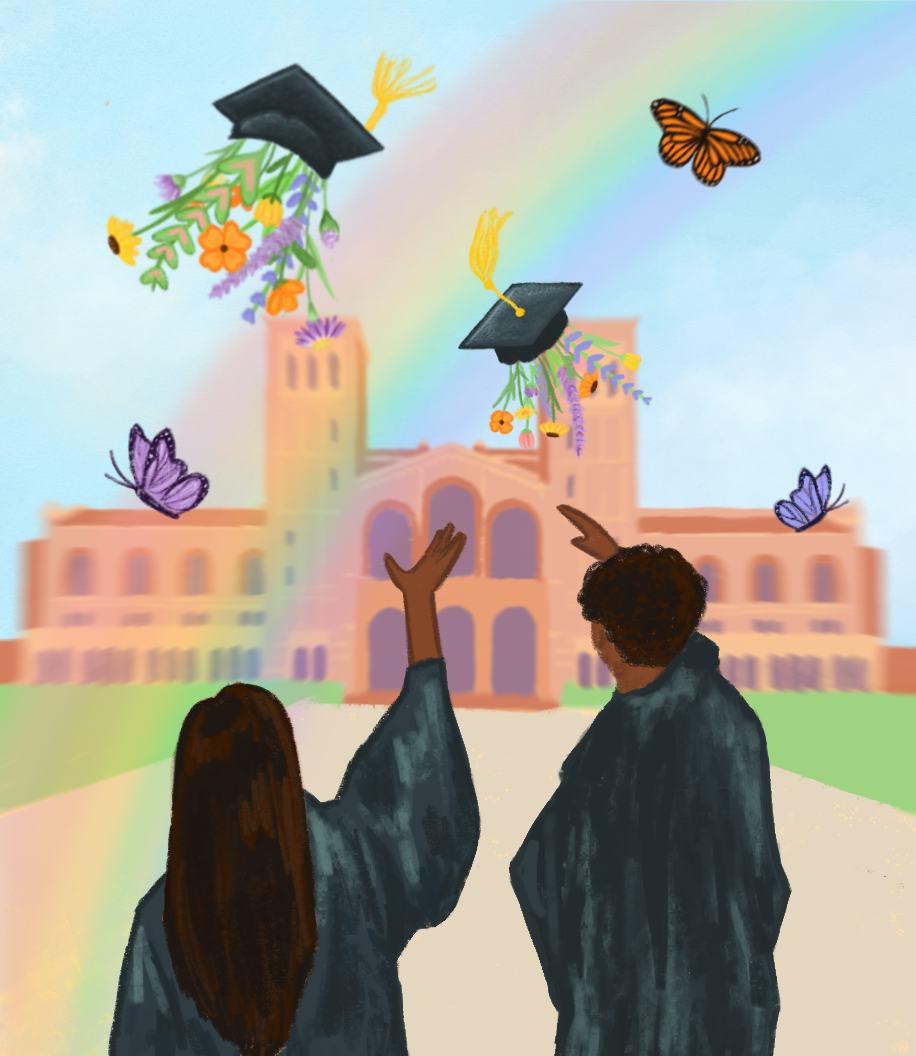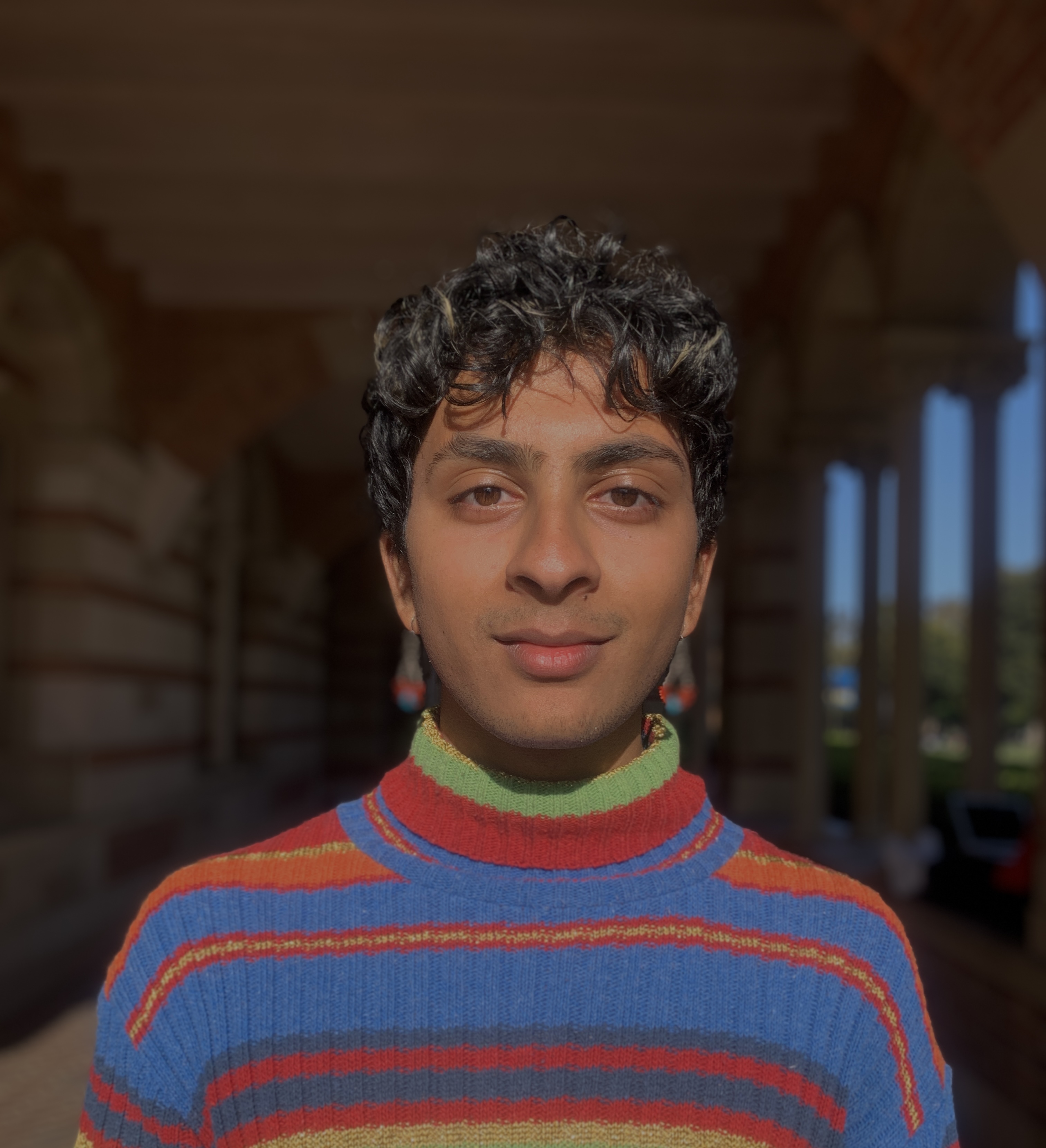 This post was updated June 5 at 4:51 p.m.
Several UCLA students reflect on the meaning of community- and identity-based graduations, with some pushing for more engagement and aid from the university.
Alongside the annual graduation ceremony, UCLA has more than five identity-based graduations – including those for LGBTQ+, Latinx and Afrikan diaspora communities – which celebrate the achievements of graduating students from different community groups and are in part hosted by student organizers.
Alexander Dunkwu, a fourth-year molecular, cell and developmental biology student, said the student-run annual UCLA All People's Afrikan Graduation – also known as Afro-Grad – creates an opportunity for upperclassmen and underclassmen to interact, share positive energy and celebrate before the graduates leave UCLA.
Dunkwu, one of the organizers of Afro-Grad this year, said an in-person, identity-based graduation allows for a more intimate celebration for the community, especially considering what the Black community has endured in the last four years – from the death of George Floyd and ongoing Black Lives Matter movement to the pandemic.
Yuliana Barron Perez, a fifth-year labor studies and political science student and one of the Latinx Graduation tri-chairs, said Latinx Graduation found its beginning in 1973 when students walked out of the College of Letters and Science commencement ceremony because of its lack of inclusivity for family members who do not speak English. Latinx Graduation aims to be more inclusive of the Latino community by incorporating Spanish into various sections of the celebration and offering more tickets to students so they can bring all their family members to the ceremony, she added.
"We provide 15 tickets for every single graduate with the opportunity to request more," Barron Perez said. "If you know anything about Mexican families or just Latinx families as a whole, we tend to have really large families."
Gisell Fernandez, a fourth-year Chicana and Chicano studies student and one of the Latinx Graduation tri-chairs, said this year's Latinx Graduation will include traditional cultural performances, which would be provided by several student groups such Grupo Folklórico de UCLA and Mariachi de Uclatlán.
Fernandez said the committee has invited Justino Mora, an activist and UCLA computer science and political science alumnus who has advocated for the rights of undocumented people, to give the keynote address.
Stephanie Ramirez, a Latinx Graduation tri-chair and fourth-year political science and sociology student, said many students whose parents only speak Spanish have confided that Latinx Graduation will be the only graduation ceremony they will be attending with their families.
"They really want to have that experience with their parents where they can celebrate each other," Ramirez said. "So they feel like the Latinx Graduation is the only graduation that they'll really be able to do that."
Monica Campbell, a fourth-year neuroscience student, said she chose to attend Lavender Graduation – an annual ceremony honoring graduating LGBTQ+ students and acknowledging their contributions to campus – instead of her neuroscience departmental graduation.
In addition to commemorating students' accomplishments, the Lavender Graduation presents awards to student organizations, graduating students, continuing students, staff and faculty, according to the LGBTQ Campus Resource Center website.
As an assessment and engagement intern at the LGBTQ CRC, Campbell said they have a close relationship with the LGBTQ+ community on campus and wanted to spend their last moments at UCLA with them.
Campbell added that she expects the ceremony to be emotional, and it will be centered around building community. They said they feel connected to the meaning of the ceremony and who it includes.
"Academics is important, but … you have to figure out who you are as a person and how you relate to those around you, and I think that's what the community grads kind of do," she said.
Student organizers have also invested their time outside of academics and other responsibilities to manage the funding of these graduation ceremonies.
Barron Perez said that because of their large pool of graduating students, it would take a six-figure budget to host the Latinx Graduation ceremony. The number of graduates for their ceremony is approximately 500 to 600 people, and by adding family members, the total number of guests could rise up to 10,000 individuals.
Through grants, Ramirez said they have been able to collect up to $30,000 in funding, although they must carefully manage their budget to ensure that all logistics for the event are met.
Ramirez said UCLA needs to take more initiative in aiding students to host identity-based graduations such as Latinx Graduation. Although she said she still prefers that the management of these events lies in the hands of students, UCLA has the resources to help with allocating funds and alleviating student burdens in organizing these large-scale ceremonies.
"We have really tried our best to try to minimize costs for students and try to be accessible as possible," she added. "But I think there's a limit to what we can do."
Bill Kisliuk, a UCLA spokesperson, said in an emailed statement that all registered campus organizations are eligible to apply for funding to host graduation celebrations.
Kisliuk added that the Campus Life Graduation Celebration Fund provides funding to support direct venue costs for graduation celebrations from June 9 to 13 for registered campus organizations, which may provide access to additional resources to meet the event's needs.
In the future, Dunkwu said he hopes UCLA will make the process of hosting identity-based graduations more accessible for students, considering that these celebrations are hosted yearly. Ramirez said she would love to see the university allocate one paid staff member to work in conjunction with students to host these ceremonies.
"I would really like to see more attention, more resources and more funding … allocated to future Latinx graduates to make sure that we can provide this really important graduation to everyone who wants it," Ramirez said.
Kodialam is the 2022-2023 features and student life editor. They were previously a News reporter for national news and higher education and features and student life. They are a second-year communication and geography student.
Kodialam is the 2022-2023 features and student life editor. They were previously a News reporter for national news and higher education and features and student life. They are a second-year communication and geography student.