Fiesta Mexicana returns to Royce in celebration of traditional dance, music
Several dancers and musicians from Grupo Folklórico gather onstage at Royce Hall. The organization hosted its first in-person Fiesta Mexicana since 2019. (Javier Jauregui/Daily Bruin)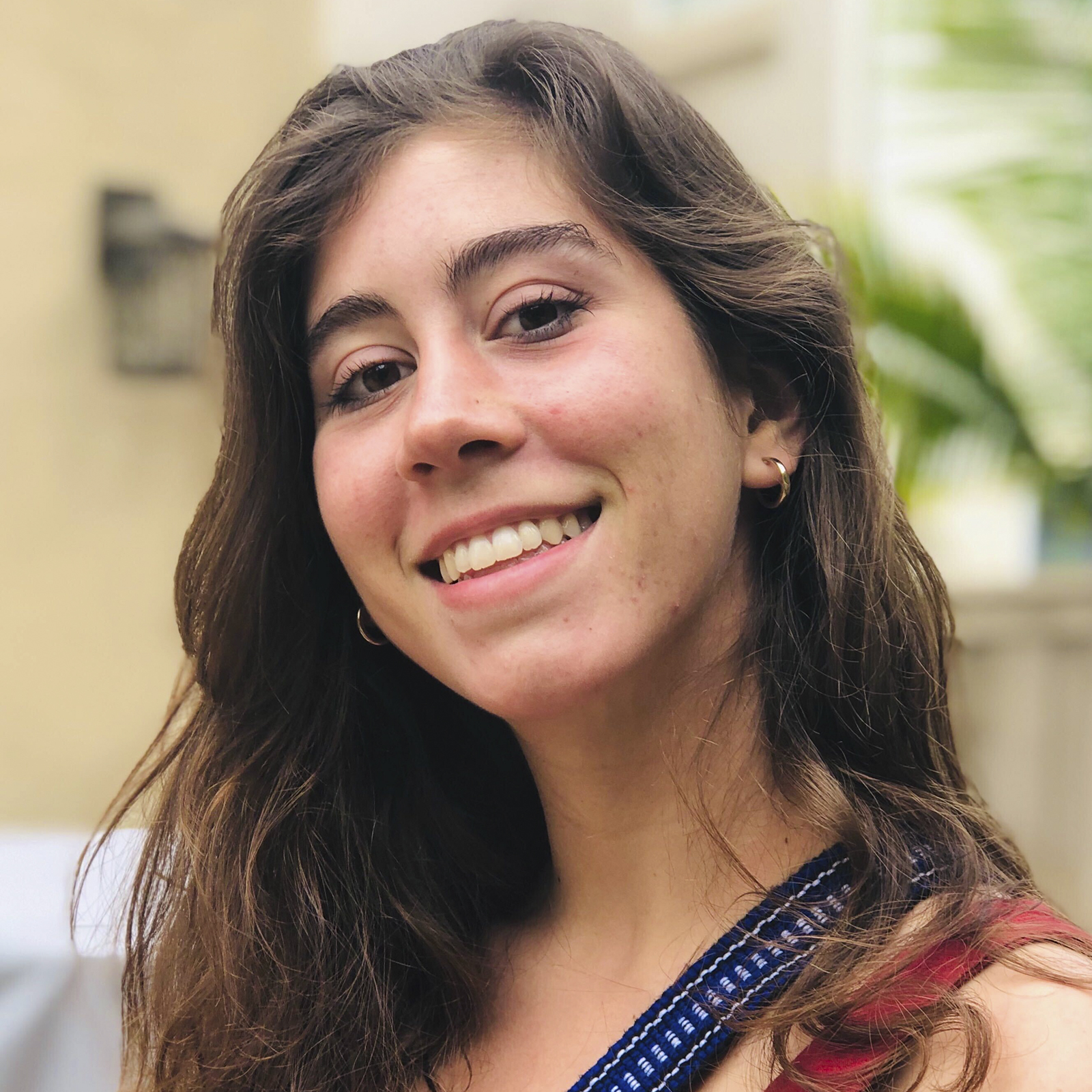 Swirling, colorful dresses, live musical performances and shouts of encouragement filled Royce Hall on May 22, where Grupo Folklórico de UCLA hosted its first in-person Fiesta Mexicana since 2019.
The Fiesta Mexicana featured student dancers from Grupo Folklórico de UCLA, a student-run organization that showcases Mexican artistic and musical traditions as well as younger dancers the group has mentored from Palms Middle School. The dancers were accompanied by bands including Grupo Zep7imo, Tambora Los Parientes and Mariachi de Uclatlán. The event began at 5 p.m.
Preparations for this year's Fiesta Mexicana began at the end of fall quarter, said Rene Calzadilla, a fourth-year history student and one of the artistic directors of Grupo Folklórico de UCLA. With 60 members to manage and various styles of dance to perform, preparing for the Fiesta Mexicana was stressful at times, Calzadilla said. The feat would not have been possible without planning and fundraising by the organization's team of 13 cabinet members, he added.
The group performed dances in styles from various regions of Mexico, including those of Campeche, Sinaloa, Baja California, Colima, Tamaulipas, Jalisco and Zacatecas.
Dances also featured the traditional dress and music styles from each region. For example, in Jalisco, the upper portion of the faldeo, or skirt worn during folklórico dances, almost covers the face, said Xitlali Gomez-Williams, a secretary for Grupo Folklórico de UCLA who performed in the Jalisco regional dance.
Some members of Grupo Folklórico said they saw the performance as a chance to represent their heritage for the first time.
Sophia Torres Pomares, a first-year English student, said that her first time training in dance was with Grupo Folklórico, adding that she appreciated being able to represent her culture in college.
Attendee Consuelo Martinez, a UCLA alumna and a former member of Grupo Folklórico de UCLA, said she had not planned to join any student groups when she arrived at UCLA but was grateful to have been part of the group.
"Being in this group was the first time that I was ever able to learn more about my culture, but (I) feel like it's now or never to try something out that I was kind of pushing away or embarrassed when I was younger," she said.
At one point in the performance, some audience members danced along during the tamborazo – a percussion-heavy genre of regional Mexican music played at the show by Tambora Los Parientes.
Those lively moments of audience participation made the show a heartwarming representation of Mexican culture, said Maria Linares, a third-year sociology student.
"It's a great feeling to see yourself be represented in such a beautiful place like Royce," Linares added.
As someone with parents from Mexico, said Alejandro Salas-Villa, one of the event's hosts, he appreciated the culture on display.
Salas-Villa, a fourth-year education and social transformation and public affairs student, said they grew up in a predominantly Latino community surrounded by various styles of Mexican music and dance. He was heartened to see these on display at UCLA, Salas-Villa added.
During their performance, Grupo Zep7imo discussed the importance of new generations returning to and carrying on older Mexican traditions, said attendee and third-year biochemistry student Yesenia Apreza.
"That's what these different dances are showing," Apreza said. "It's showing the past and the present, and showing how we're not going to forget where we came from or our roots, and we're going to use them in this institution."
Martinez said she felt nostalgic seeing this year's production take place in Royce Hall.
"Most of the people we recognize were freshmen when we were seniors, and we haven't seen them since then," Martinez said. "So it was like (a) really nice, you know, kind of a full circle moment."
Being in his final year at UCLA, Calzadilla said putting on the show was bittersweet. However, he said he has faith in the group's leadership for next year, adding that they are well-equipped to continue the tradition.
"My last memory of this group will be this performance and everything that everybody has done for the show," Calzadilla said. "It was a great send-off."