UCLA softball prepares for first-ever matchup against Duke in NCAA Super Regional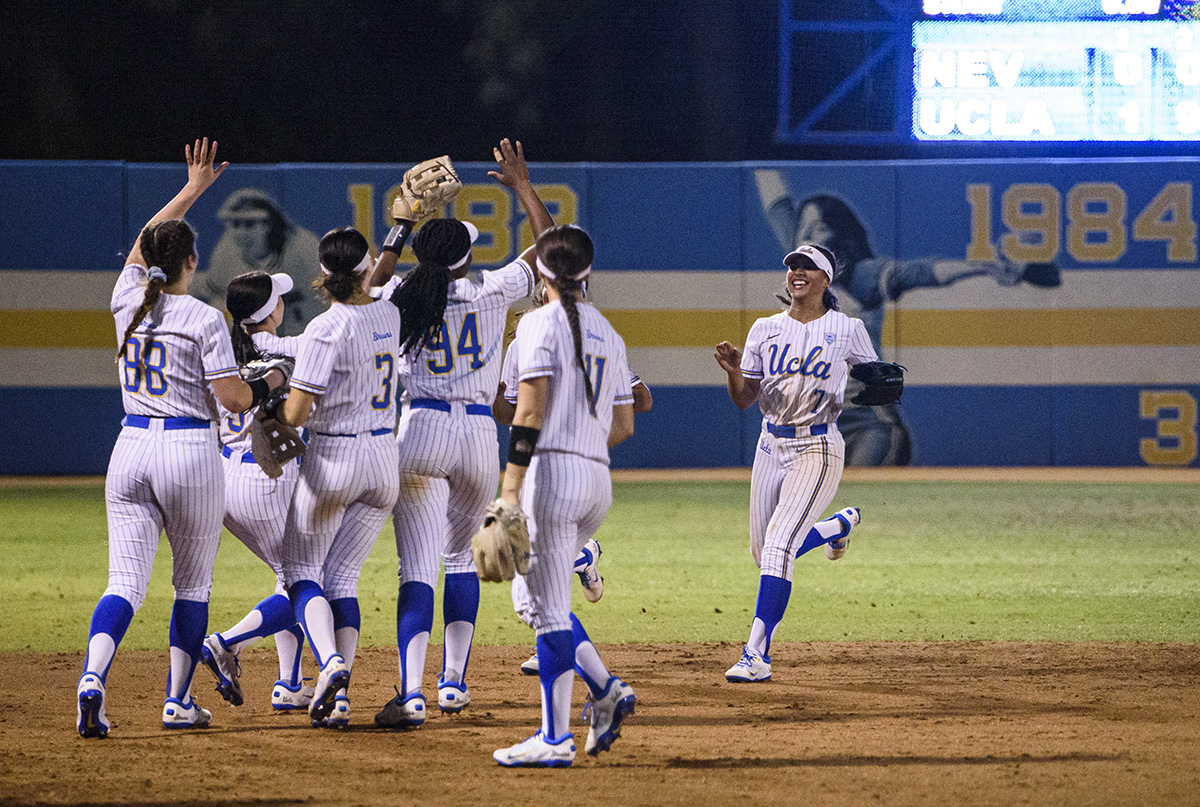 Members of No. 5 seed UCLA softball celebrate after recording an out. The blue and gold will take on No. 12 seed Duke in the Los Angeles Super Regional starting Friday. (Marc-Anthony Rosas/Daily Bruin)
softball
---
No. 12 seed Duke
Friday, 8 p.m.
Easton Stadium
ESPN2
---
No. 12 seed Duke
Saturday, 5:30 p.m.
Easton Stadium
ESPN2
---
No. 12 seed Duke (if necessary)
Sunday
Easton Stadium
No TV info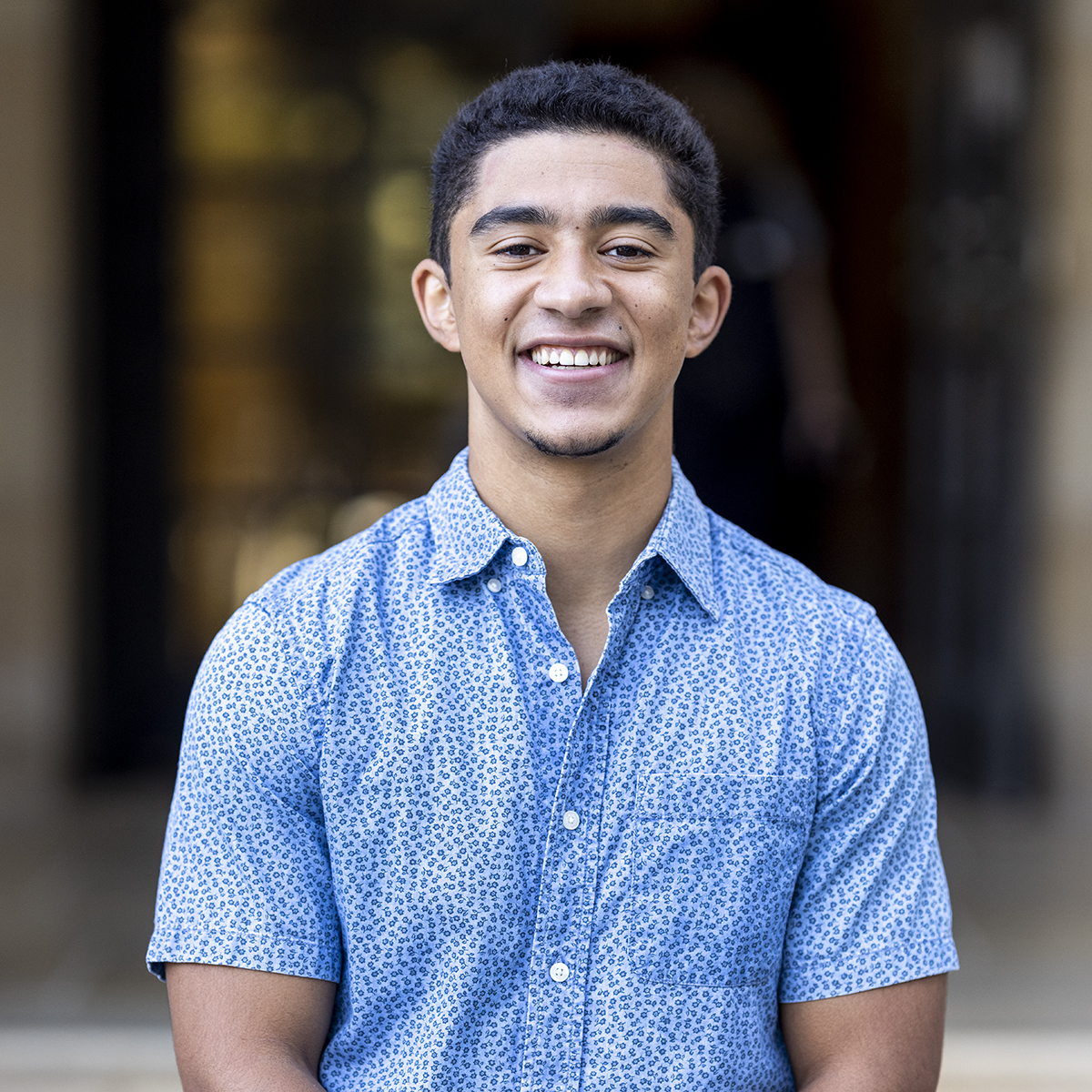 In their first-ever softball matchup, the Bruins and Blue Devils will battle with a trip to the Women's College World Series on the line.
No. 5 seed UCLA softball (46-8, 19-5 Pac-12) will play in its eighth-straight NCAA Super Regional and fifth straight at Easton Stadium when it hosts No. 12 seed Duke (44-9, 19-3 ACC) this weekend. While the Bruins have the opportunity to advance to their 31th WCWS, the Blue Devils have the chance to punch their first ticket to Oklahoma City.
Redshirt senior infielder Briana Perez said facing a program for the first time is an intriguing opportunity compared to playing the same Pac-12 opponents throughout their conference schedule.
"Anytime we get to play a team that we've never played before, it's fun," Perez said. "In the Pac-12, we just beat up on each other, and we play each other so often, so definitely just studying a new opponent and seeing some new faces on the field is exciting especially this late in the season."
Duke hired its first and current coach Marissa Young in 2015 and began playing games in 2018. Now in their fourth full season, the Blue Devils finished second in the Atlantic Coast Conference and are competing in their first Super Regionals in program history.
Duke's 2022 success is largely due to its fourth-highest scoring offense in the country. In addition to averaging 7.36 runs per game, the Blue Devils also rank in the top six nationally in batting average, on-base percentage, home runs per game and slugging percentage.
The youthful program's offense will match up against a blue and gold pitching staff that remained second in the nation with a 1.38 ERA after holding each of its three Los Angeles Regional opponents to one run on fewer than five hits.
On the opposite side, UCLA's offense will face a Duke pitching staff that ranks 16th in the country with a 2.02 ERA. The Bruins are coming off a weekend in which they scored 28 runs during the trio of games – their most in a weekend since March 12.
Coach Kelly Inouye-Perez joked about the offense's strong performance to start the postseason and said the challenges of the Pac-12 battle-tested the lineup.
"The goal of every season is to be able to play your best at the end, and we strategically were saving runs for regionals. That was the plan," Inouye-Perez said. "The Pac was challenging this year, and it's awesome to see how the Pac-12 teams are representing here in the postseason. But I think a big part of that, as I said before, we're all kind of battle-tested, to be able to get punched, and have to punch back."
The Bruins' offense was led by redshirt senior infielder Delanie Wisz – recipient of the UCLA Student-Athlete of the Week award – who tallied a 5-for-9 weekend that included eight RBIs and a grand slam.
Wisz – who transferred to Westwood in 2020 after beginning her career at Loyola Marymount – said having teammates with deep postseason experience like Perez and redshirt junior pitcher/first baseman Megan Faraimo, has helped her and the entire program continue to thrive.
"This is only my second postseason," Wisz said. "So just having leaders like Bri and Megan and just everyone to look up to, and to have those as role models is huge for the program and just really helps us be so successful."
The Bruins will begin their Super Regional competition against the Blue Devils on Friday at 8 p.m. at Easton Stadium.
Carlson is currently a staff writer on the football, men's basketball and women's basketball beats. He was previously a reporter on the softball and men's golf beats.
Carlson is currently a staff writer on the football, men's basketball and women's basketball beats. He was previously a reporter on the softball and men's golf beats.