Opinion: Californians must advocate for Senate Bill 1375 to increase abortion access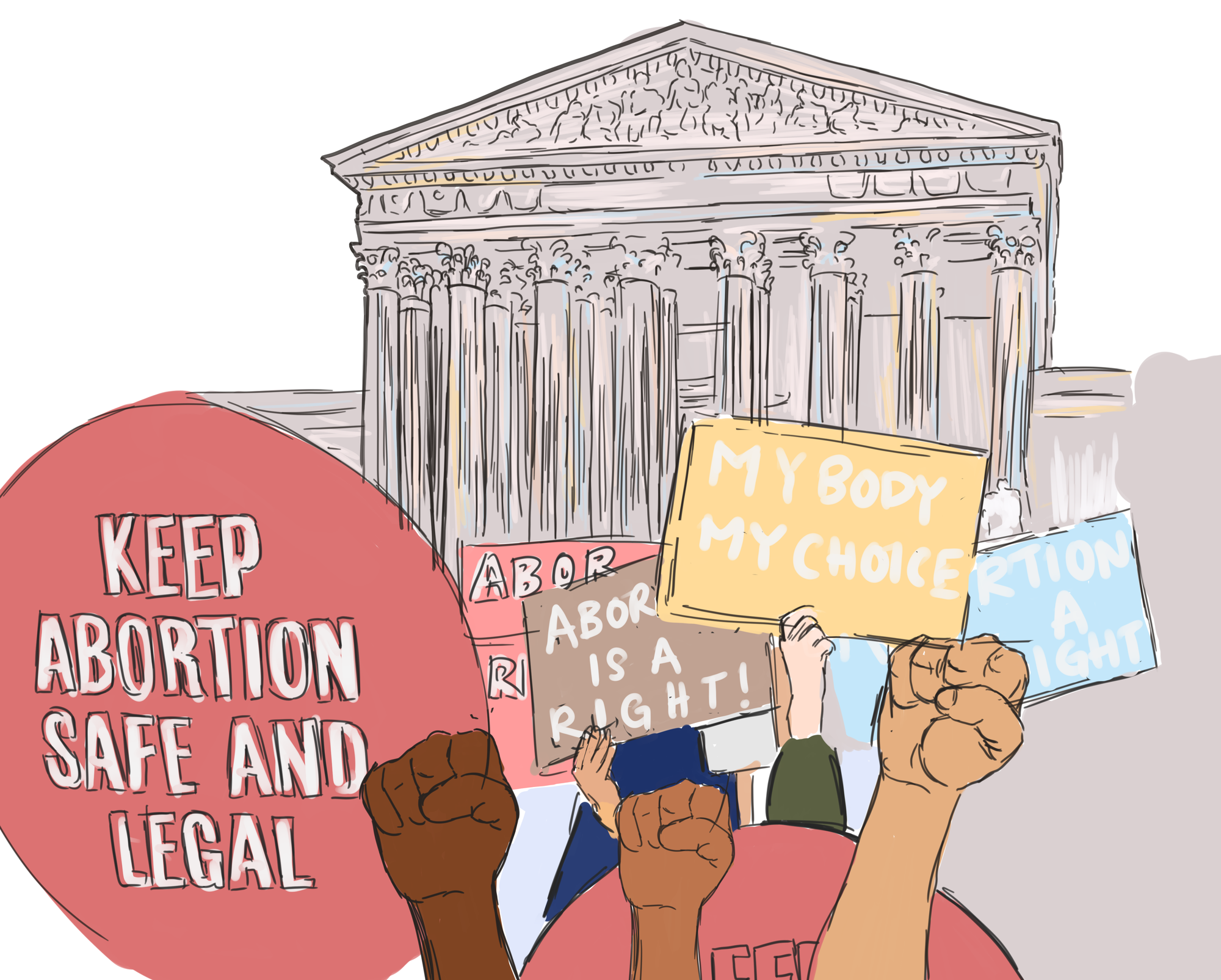 (Vaibhavi Patankar/Daily Bruin)
This post was updated June 1 at 9:31 p.m.
For Californians, there is an opportunity for reproductive health care to become more attainable than ever.
As the struggle for reproductive autonomy continues, California Senate Bill 1375 aims to increase accessibility for those seeking abortions. If passed, the bill would authorize qualified nurse practitioners throughout the state to perform abortions without physician oversight.
California's ongoing physician shortage has left medical deserts throughout the state. Approximately 40% of counties, primarily those in rural areas, do not have clinics that provide abortions. These rural counties are affected the most by the insufficient number of physicians.
This lack of access to reproductive health services disproportionately affects low-income individuals and people of color, who are more likely to need abortion care. On top of that, these groups are less likely to have access to reliable transportation to a location where they can terminate their pregnancies.
On Wednesday, the majority of the California Senate voted to pass SB 1375 and ordered the bill to an Assembly vote. On Thursday, the bill was read on the Assembly floor for the first time.
Legislators must pass SB 1375 to make reproductive health care accessible to all. Increasing the number of abortion providers will reduce inequality, expand reproductive rights and save lives for both Californians and residents of other states.
The recently leaked draft opinion by the Supreme Court shows it is poised to overrule Roe v. Wade, a monumental case that currently ensures federal access to abortion. People all over the nation could lose their medical and personal freedoms.
In 2020, Gov. Gavin Newsom signed Assembly Bill 890 into law, transforming California into a state where nurse practitioners can have full practice authority. FPA allows nurse practitioners to treat patients under the exclusive licensure authority of the state board of nursing rather than restricting their licensure to oversight by the state medical board. According to the American Association of Nurse Practitioners, FPA states are more likely to have nurse practitioners working in rural and underserved areas.
While AB 890 allowed more practitioners to work independently of a doctor, abortion care does not fall under the scope of services they could offer on their own. SB 1375 will change that, allowing experienced nurse practitioners to perform vacuum aspiration, a common technique for first-trimester abortions. These nurse practitioners will be able to work directly with communities that are currently underserved by the state's health care system.
SB 1375 will bridge racial and economic inequality gaps, creating a more just system of reproductive health care.
Some worry that abortions will be unsafe if not performed with a supervising physician. However, these concerns are unfounded. SB 1375 stipulates that a nurse practitioner who has not completed board-certified training and achieved clinical competency would still not be authorized to perform an abortion by aspiration techniques without supervision.
Trained nurse practitioners are just as competent as doctors when providing abortions. In fact, a six-year study done by UC San Francisco researchers found that first-trimester abortions performed by trained nurse practitioners, physician assistants and certified nurse midwives are just as safe and effective as abortions conducted by physicians.
The looming Supreme Court decision to overturn Roe v. Wade could result in people throughout the nation losing their reproductive freedoms. California might become an abortion sanctuary state, allowing people from other states to come and receive abortions.
"This bill may address the dual challenge of the shortage of qualified abortion providers in California, coupled with the expected increased demand for abortion services coming from other states," said Julie Elginer, an assistant professor at the UCLA Fielding School of Public Health, in an emailed statement.
Of course, this bill alone cannot solve the issue of abortion accessibility throughout the country, especially as many states are poised and eager to enact restrictive anti-abortion laws. However, SB 1375 is a step in the right direction.
"Even if it is only in the state of California, just having more practitioners who are able to perform these (abortion) services is important in and of itself," said Emily Silberstein, co-chair of the UCLA chapter of If/When/How, an organization for law students invested in reproductive justice. "Hopefully other states will follow the example, and perhaps we will see bills like this (SB 1375) in other states as well."
Without this instrumental bill, California's health care system may be completely unprepared to manage the inrush of people seeking reproductive services. Currently, there are 46,000 out-of-state people of reproductive age whose nearest abortion clinic is in California. According to a report by the Guttmacher Institute, a reproductive justice advocacy organization, that number will increase to approximately 1.4 million people if Roe v. Wade is overturned.
"It's a roughly 3000% increase in the number of people who are going to travel to California, and then we are going to need abortion providers for that," said Cathren Cohen, a scholar of law and policy at the School of Law's Center on Reproductive Health, Law, and Policy.
The state must ensure that the maximum possible number of medical professionals are qualified to safely perform abortions.
"Passing laws like this (SB 1375) are especially important right now to give people hope, especially for people in states where abortion is going to be banned most likely," said Julia Anderson, co-chair of If/When/How.
The passing of SB 1375 could allow more than 30,000 trained practitioners to administer abortions independently. The likely influx of people from anti-abortion states who need abortions further justifies the need for this bill to be passed as soon as possible.
To support this bill, California residents should contact their local representatives and the governor's office. It is vital to spread awareness and eradicate the stigma surrounding abortion and reproductive rights. By having conversations with their peers, Californians can deconstruct misconceptions about this bill.
Bodily autonomy should not be constrained by who you are, where you live or the money you have. Everyone who seeks an abortion should be able to safely receive one from a qualified medical professional.
SB 1375 is one legislative effort to transform such a statement into reality in California. It must be supported by all, ensuring that an individual's right to reproductive freedom is firmly protected.