UCLA Relay for Life raises more than $267K for those affected by cancer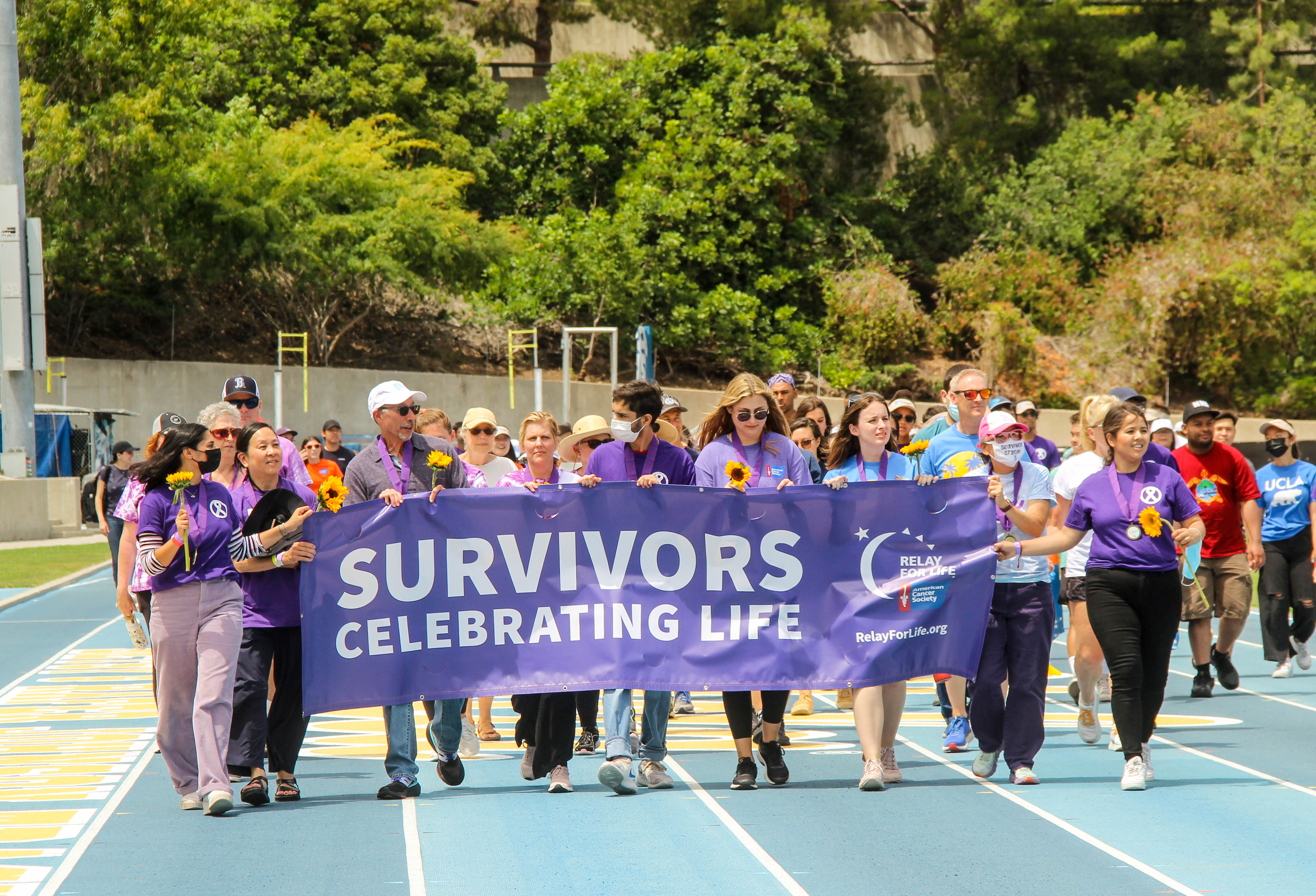 Attendees at the American Cancer Society On Campus' annual Relay for Life event participate in the opening ceremony at Drake Stadium. The organization raised more than $267,000 by the end of the event. (Courtesy of Samantha Jeffrey)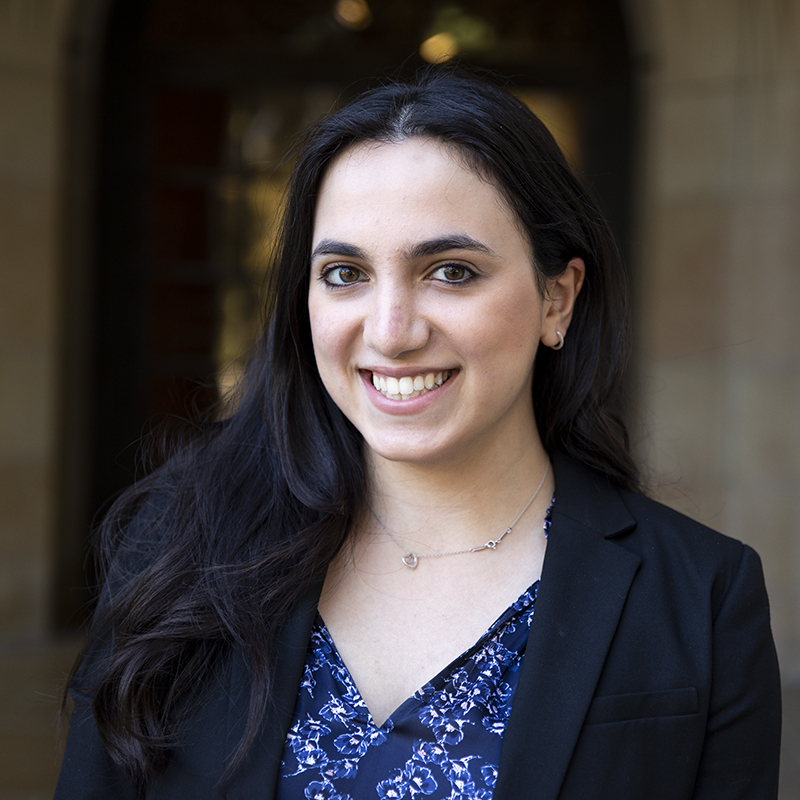 The American Cancer Society On Campus at UCLA held its annual Relay for Life on Saturday and Sunday at Drake Stadium.
The event brought people with cancer, cancer survivors and their loved ones together with the Bruin community for 24 hours to celebrate and remember those affected by and living with cancer.
Activities at the event included musical performances, a 5-kilometer race and the Mr. Relay pageant – which includes a talent show demonstration and a Q&A from contestants. The event, titled "Carnival for a Cure," also featured booths, a silent rave and sunrise painting.
"Our motto is, 'Cancer doesn't sleep, so we don't either,'" said Ronak Naik, sponsorship chair of ACS On Campus and a third-year neuroscience student.
About 150 members of ACS On Campus began fundraising and searching for sponsors in October to help reach their goal of raising $250,000 by the end of the event, Naik added.
The funds collected at the relay and throughout the year will help cancer patients through various initiatives, including active cancer research grants, six of which are from UCLA labs, said Kelly Carroll, ​​associate director of development at ACS.
Another portion will go to the ACS's programs, such as Road to Recovery, which provides transportation to and from treatment centers for people with cancer, and its cancer helpline, which connects patients and their caregivers with resources and support at any time, Carroll added.
At the event's opening ceremony, the group had already surpassed its original goal, reaching $258,000 with contributions from donors, including a $100,000 anonymous gift announced at the start of the event, Carroll said.
The grand total at the end of the event was $267,343, said Olivia Henshaw, president of ACS On Campus, in an emailed statement.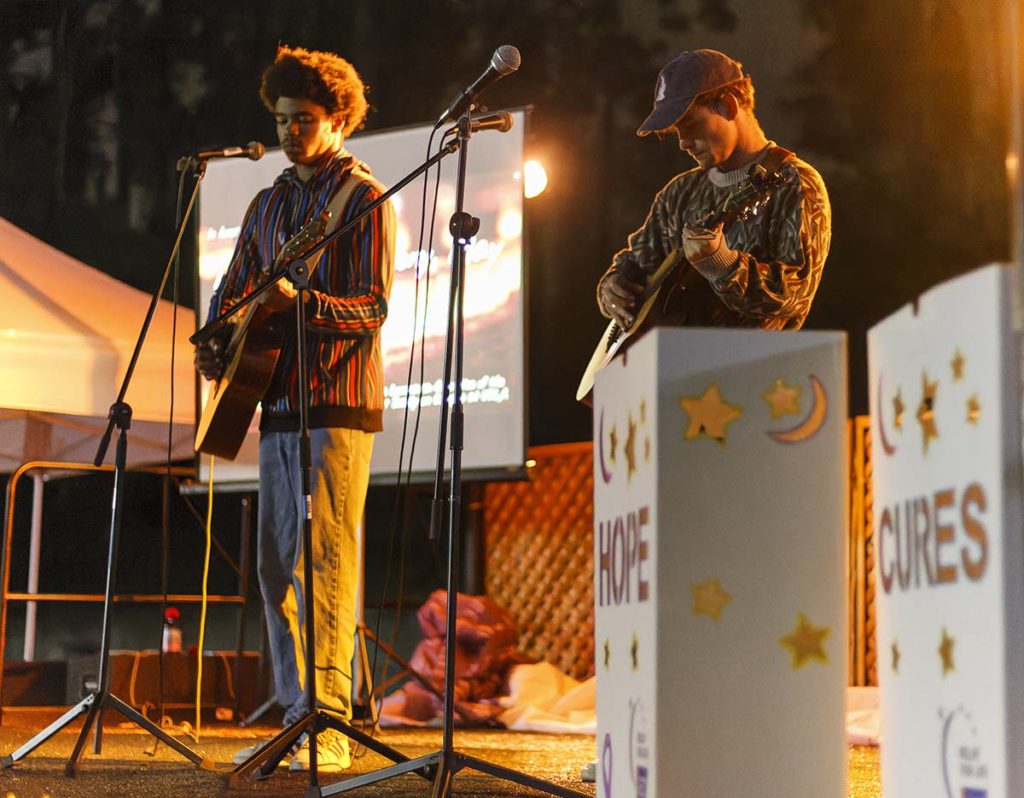 Saturday's and Sunday's events ​​aimed to fulfill three objectives – to celebrate, remember and fight back, said Melissa Park, a member of ACS's Los Angeles Board of Directors. The opening ceremony focused on celebrating survivors, who were invited to share their stories and be honored on stage.
Throughout the day Saturday, attendees decorated and placed messages in white bags and positioned them along the Drake Stadium track to honor their loved ones who have been affected by cancer. At 9 p.m., ACS On Campus placed lights in the bags, lighting up each message in a luminaria remembrance ceremony.
Shannon O'Malley, a second-year psychology student, said she made bags to honor her family members who have died from cancer and those who have survived.
"I think the most important thing is to make sure everyone knows they're not alone in fighting this battle," O'Malley said. "Cancer can be so scary, but everyone's here to support them."
Activities including karaoke and cookie decorating continued through the night until Sunday morning's "Fight Back" ceremony. To round out the relay, speakers highlighted the work of the ACS Cancer Action Network and encouraged participants to channel the energy of the event into efforts to help cancer patients.
The ACS CAN works with lawmakers at all levels to improve policies that impact cancer patients and their families and is a way students can get involved, Park said.
"How do we take the energy of this and do something with it – whether it's a personal commitment to wear sunscreen every day or to elevate your voice," Park said. "Amplify what you came here to do in a personally meaningful way."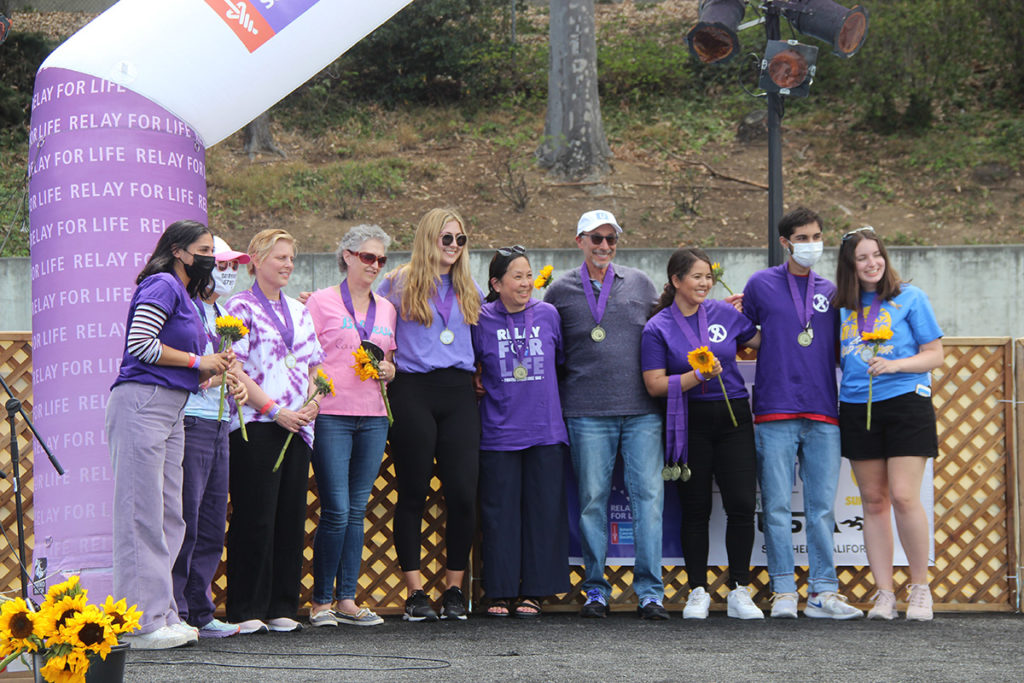 Roxana Nowbari, a fourth-year sociology student and logistics member of ACS On Campus, said she found this group upon arriving at UCLA while searching for a way to take meaningful action following the death of a close friend due to cancer.
Other members of ACS On Campus have participated in relay events across the country prior to becoming Bruins.
Henshaw said she got involved in Relay for Life events in high school. The fourth-year biochemistry student said her mother, who survived cancer twice, is her biggest source of inspiration, motivating her to work hard throughout the school year for this relay. Henshaw's mother traveled from Seattle to UCLA this weekend to witness her daughter's hard work, she added.
Kiana Zargari, a logistics chair for ACS On Campus, said she has been participating in Relay for Life events since 2013.
"There's so much passion, love and commitment to this cause with this group. I'm constantly inspired," said Zargari, a third-year physiological science student. "We're all fighting toward the same goal – for a world with less cancer and more birthdays."