Opinion: California must alter its gun control policies to protect against gun violence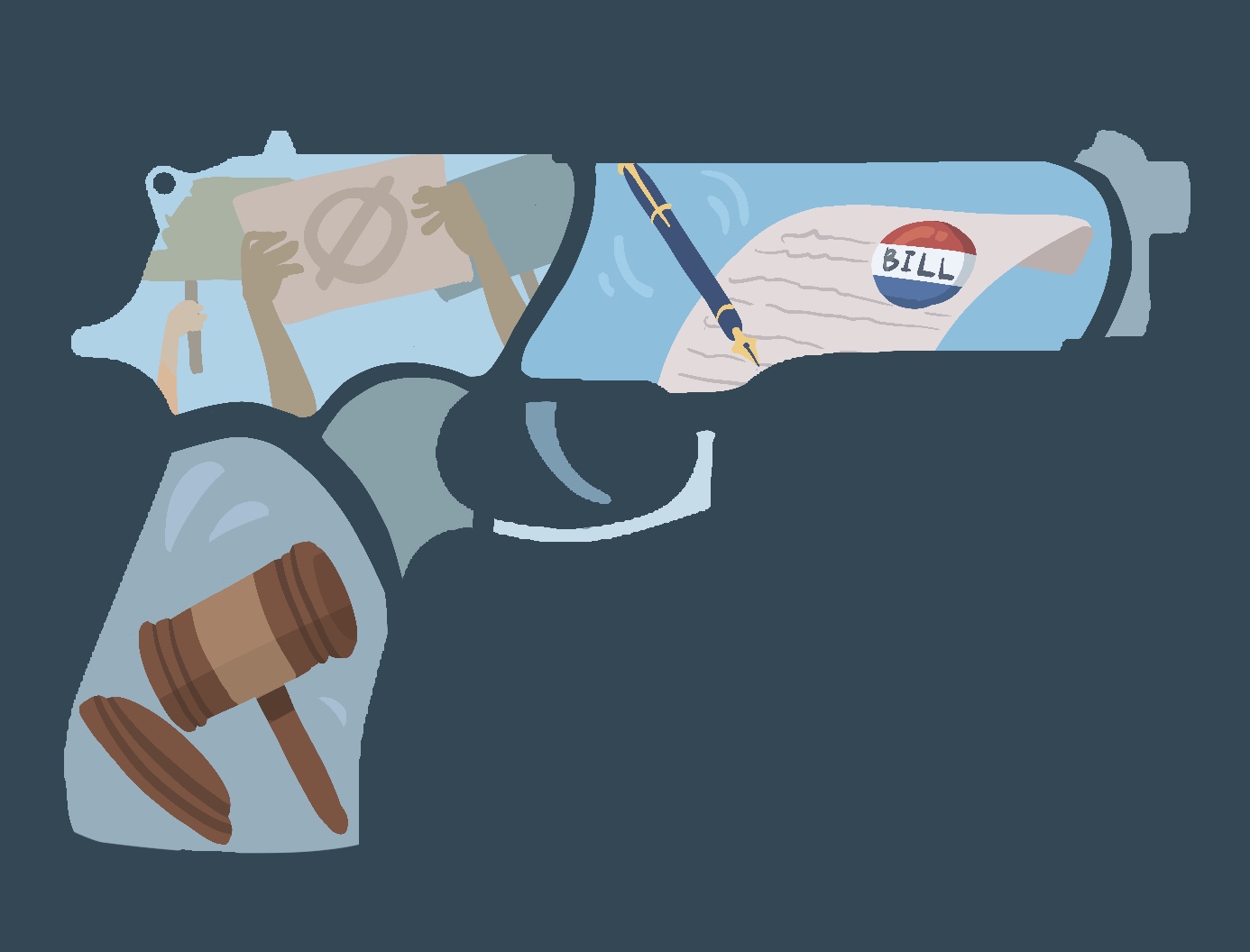 (Katelyn Dang/Illustrations director)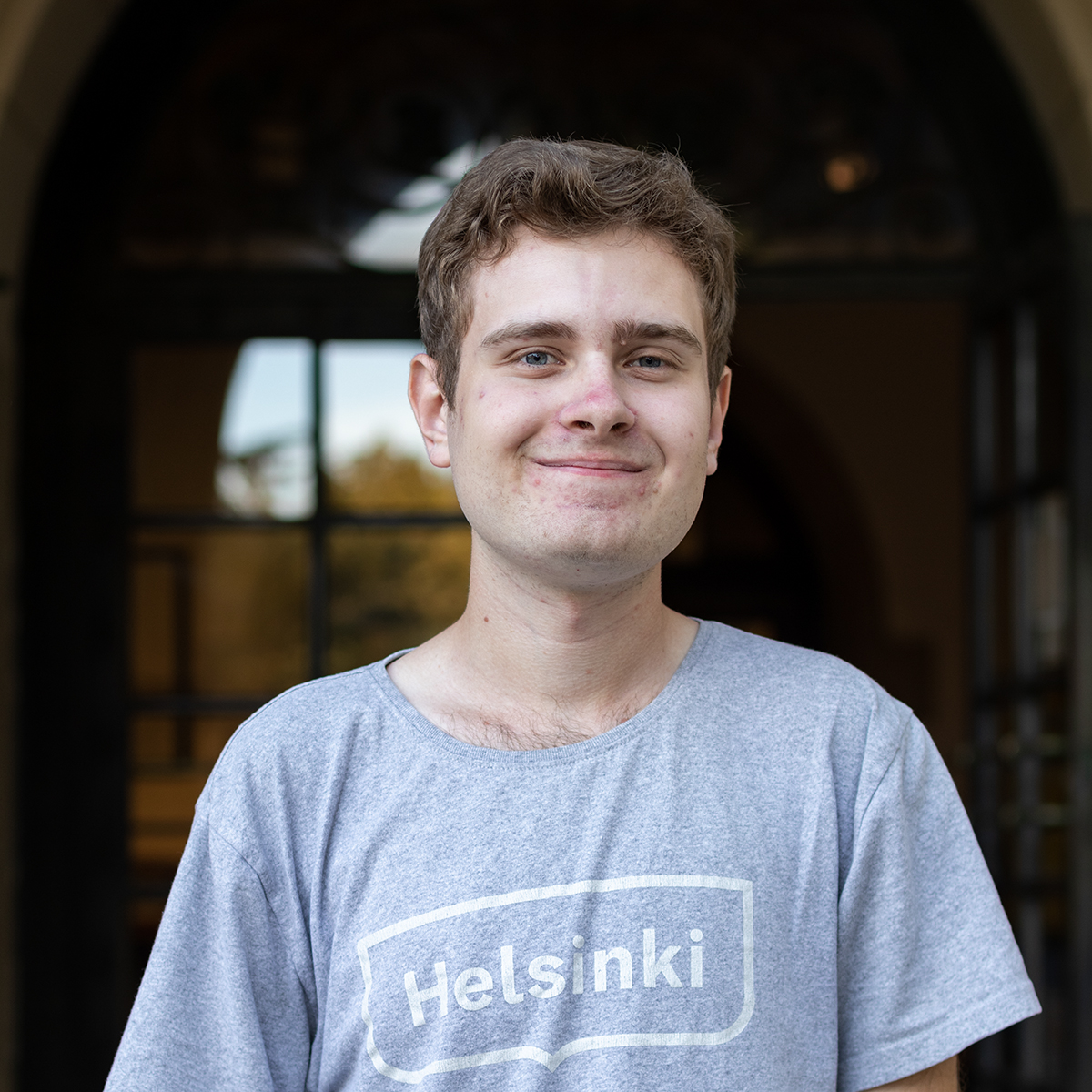 This post was updated May 25 at 11:59 p.m.
An epidemic of gun violence continues to devastate America. Even in the states with the most restrictive gun control laws in the country, officials are struggling to address the bloodshed.
Mass shootings in New York, Texas and California – all occurring over the past month – underscore the urgency of effectively tackling gun violence.
Despite the passing of many stringent gun control laws, California still struggles with gun violence. Gun homicides in California rose 41% between 2019 and 2020, according to a report from the Johns Hopkins Center for Gun Violence Solutions.
When addressing gun deaths, legislators have often focused on limiting access to firearms and regulating gun sales. Clearly, this is not enough. California should seek to supplement its current gun control policies with ones that address the root causes of crime: poverty, economic inequality, and lack of access to mental health and substance abuse treatment.
A greater degree of economic investment in disadvantaged communities and greater funding for accessible health services are examples of systemic and critical strategies to approach the issue of gun violence.
Michael Rodriguez, a professor at the UCLA Fielding School of Public Health and vice chair in the Department of Family Medicine at the David Geffen School of Medicine, said gun violence should be treated, first and foremost, as a public health issue.
"We can look at those communities where the risks are the highest, and we can prioritize interventions and try to think about both individual as well as community structural factors," said Rodriguez, who has researched gun violence for decades. He added that reducing gun violence is intrinsically related to building health-conscious communities with more economic opportunities for young people and less access to guns.
The link between socioeconomic inequality and crime is supported by scientific evidence. It is probably no coincidence that violent crime has risen as inflation has soared and pandemic-era assistance programs such as the American Rescue Plan's expanded tax credit, which helped reduce monthly child poverty by about 30%, have expired.
Especially in light of California's massive budget surplus, now is the time to further fund welfare programs, expand public housing programs for persons experiencing homelessness, and help Californians become financially stable amid skyrocketing costs of living. These types of policies can aid people who end up in situations of intense economic and emotional distress – factors that can lead people toward crime and gun violence.
Gun control laws can save lives. For instance, restrictions on buying firearms may have thwarted a former UCLA lecturer who threatened violence against the university and attempted to purchase a handgun but was denied because of a protection order filed in California.
However, current gun control measures are also entirely unequipped to prevent some kinds of gun violence. In June 2016, a former UCLA doctoral student shot his former professor using two handguns he had purchased legally.
Traditional gun control measures such as background checks cannot prevent most first-time offenders from legally purchasing guns or prevent previous offenders from obtaining firearms from informal and unregulated sources including theft, friends and family, and the black market. Only about 7% of persons convicted for firearm-related offenses purchased guns used in crimes from a licensed dealer, according to a 2016 survey from the Bureau of Justice Statistics.
Simply put, the massive amount of guns in circulation in the U.S. can make it difficult for traditional gun control policies to prevent firearms from falling into the wrong hands. Therefore, instead of just trying to limit access, policy solutions need to counter the motivating factors that lead people to commit crimes.
Dave Kopel, research director at the Independence Institute and adjunct professor of advanced constitutional law at the University of Denver, has long been a prominent gun rights advocate.
"If you live in the most dangerous parts of California – you know, San Francisco, parts of Los Angeles, Oakland, those areas – people are left completely defenseless because the government will never issue a concealed carry permit to a normal citizen," Kopel said. "California ought to adopt more reasonable laws about licensed carry."
California is a "may-issue" state, meaning that local officials can deny concealed carry permits to individuals at their discretion.
However, the effectiveness of less restrictive concealed carry laws in preventing crime is questionable. A review of gun violence research from the RAND Corporation found there was an uncertain relationship between more permissive concealed carry laws and total homicides and firearm homicides.
In part, these results might be explained by the fact that people who feel the need to defend themselves will carry guns even if they must do so illegally. Concealed carry laws also have no effect on self-defense situations in one's home or property, which represent about 80% of defensive gun uses in the U.S.
However, one potential route to ensuring more law-abiding gun owners can keep themselves safe is encouraging more firearm training and enhancing gun licensing requirements at the state and federal levels.
Jimmy Winick, a fourth-year music history and industry student, said the process for getting a gun license should mirror the educational requirements for receiving a license to drive a car, the misuse of which could have dangerous consequences much like a gun.
Ensuring that citizens who own guns are properly trained can help reduce deaths and injuries associated with firearm accidents. Furthermore, firearm training requirements may also help ensure that gun owners can properly defend themselves.
However, the government should not rely on people to have to defend themselves. Instead, we should look to policies that proactively address the underlying motivations of crimes long before they reach the point where someone is in danger.
To effectively address this surge of gun violence, California must blend systematic change and a more traditional gun control approach.
Otherwise, we risk being overwhelmed by the rising tide.
Greamo is a 2022-2023 assistant Opinion editor. He was previously an Opinion columnist. He is also a second-year history student from Washington, D.C.
Greamo is a 2022-2023 assistant Opinion editor. He was previously an Opinion columnist. He is also a second-year history student from Washington, D.C.