USAC recap – May 3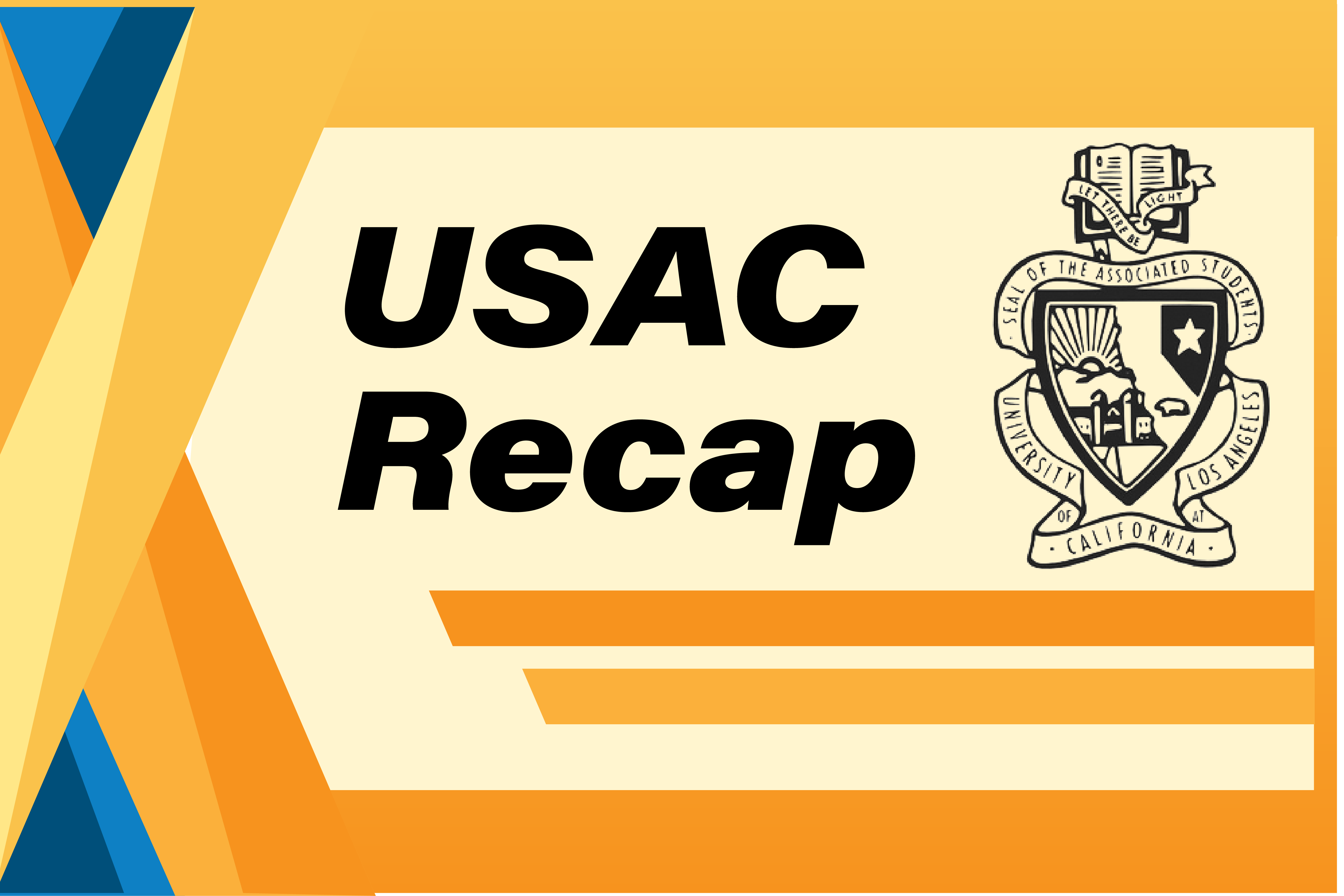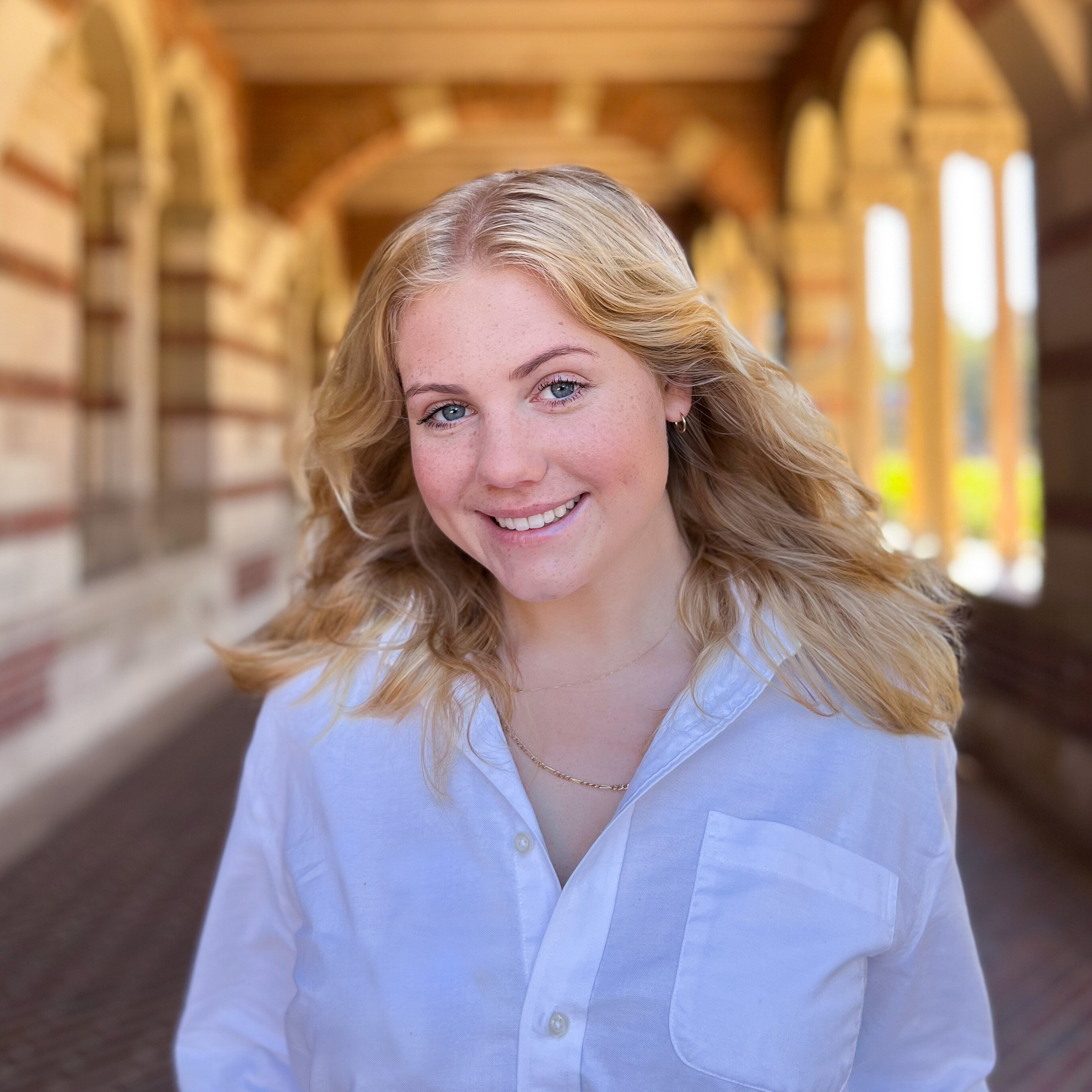 This post was updated May 23 at 11:41 p.m.
The Undergraduate Students Association Council invited the USA Elections Board to discuss the privacy of anonymous sanction filing, voter turnout outreach, the elections board's jurisdiction and the process of investigating candidate sanctions.
USAC is the official student government representing the undergraduate student body at UCLA. Council meetings take place remotely every Tuesday at 7 p.m. and are open to all students. Students can find the links for meetings on the internal vice president's Facebook page or watch a livestream on the USAC Live! channel on YouTube.
Public comment:
Clara Castronovo, the chapter chair of the California Public Interest Research Group at UCLA, said her organization helped pass an ordinance to phase out single-use plastics in unincorporated areas of Los Angeles County. She added that coordinator and fourth-year sociology student Radha Patel testified at the California Capitol on a bill that would allow University of California, California State University and community college students to see the cost of their course materials before enrolling in classes.
Kent Wong, director of the UCLA Labor Center and a professor of labor studies and Asian American studies, asked the council to sign a letter to support the expansion of labor centers and labor studies throughout the UC system.
Agenda:
The council allocated $17,785.93 to 41 non-USAC entities and two USAC entities.
The council allocated $4,400 from the Supplemental Fund for Service to four non-Community Service Commission organizations.
The council allocated $3,460 from the Student Wellness Programming Fund to seven non-USAC entities.
The council voted on a motion to decline an Office Space Allocation Committee appeal.
The council approved a bylaw change that will embed links to the Students for Allyship through Justice and Education module into the quarterly presidential email to the campus community.
The council approved a bylaw change that will add the You Belong Here Campaign and You Belong Here Week to the Student Wellness Commission flagship programs. The change will also add DiverSWC as a commission-related group under the SWC.
Officer reports:
President Breeze Velazquez said her office met with Vice Chancellor Monroe Gorden to discuss the USAC election and how the administration can support students running in elections. She added that her office also discussed equipping council members with better Title IX training.
Internal Vice President Cassandra Gatica said her office is working on transition documents for the next IVP. She added that her office held a de-stressing event during week five. She also said her office is finalizing details with the Economic Crisis Response Team for a housing relief project.
External Vice President Sarah Wang said her office's state team returned from Sacramento, where they gave public comment in support of Senate Bill 886 – a bill in support of the California Environmental Quality Act's exemptions for student housing. The bill would exempt new housing projects built by California's public universities from environmental review to promote housing access for lower-income students. She added that her office's civic engagement team is preparing voting guide resources for the LA primary election in June. Wang also said her office will have a voter registration event with CALPIRG during week eight or nine.
Transfer Student Representative Herman Luis Chavez said in a written report that his office wrote a statement with the UC Student Association Transfer Student Advisory Council to encourage the LA Community College District to support Assembly Bill 1705. He added that the bill would help prevent students of color from being disproportionately affected by remedial education and placement tests within California Community Colleges. He also said his office held Transfer Lobby Day in collaboration with the UCSA Transfer Student Advisory Council to lobby for state bills affecting transfer students.