AAPI representation in softball hits home for Megan Faraimo, Thessa Malau'ulu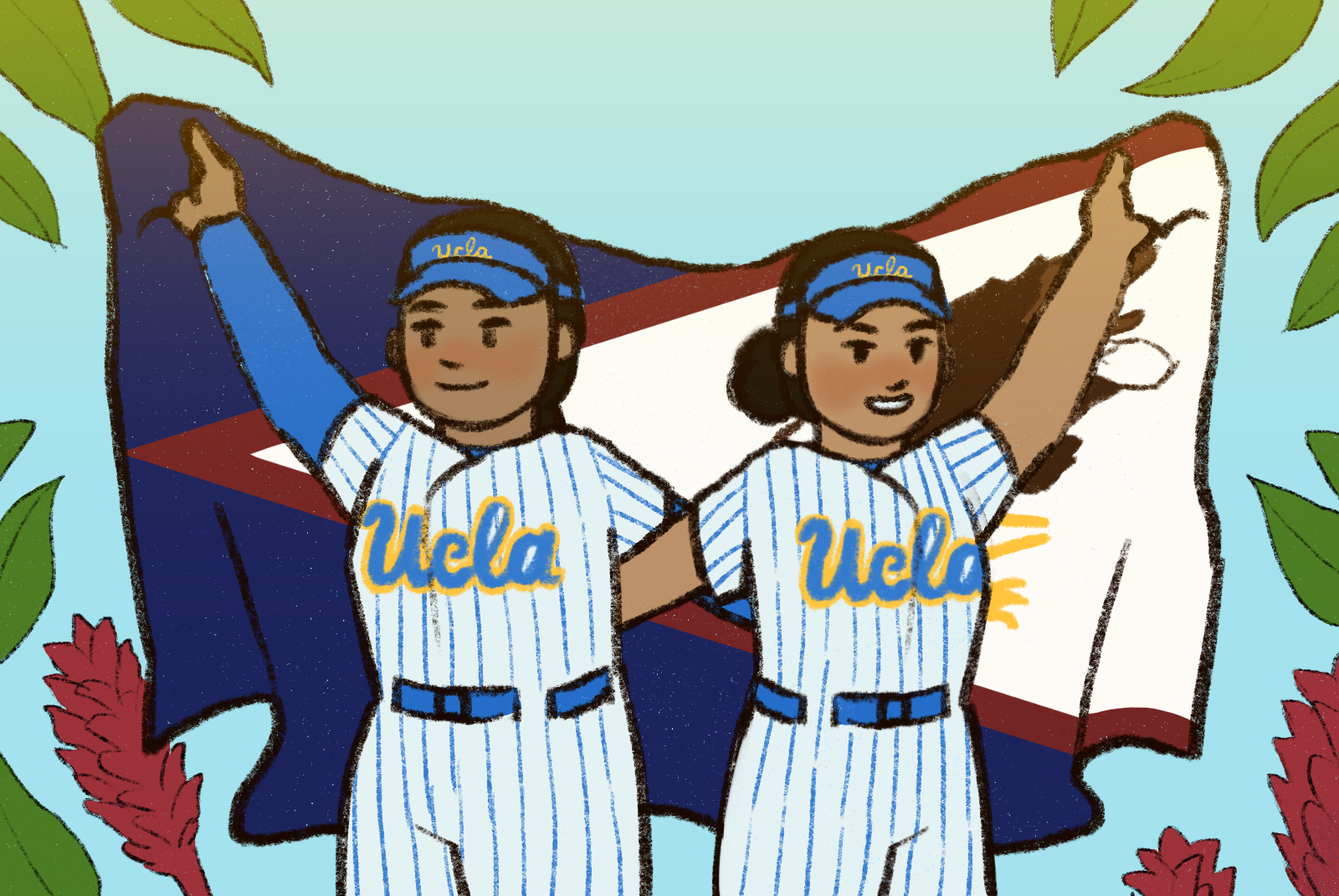 (Isabella Lee/Daily Bruin)
A line of young girls waits for the Bruins to emerge from the clubhouse after every home game.
Win or lose, members of the UCLA softball team file through the blue barricades in an orderly fashion, signing autographs and snapping pictures.
Two Bruins caught in the crowd are redshirt junior pitcher Megan Faraimo and sophomore infielder Thessa Malau'ulu.
"It means the world to me," Faraimo said. "You can see the kids' eyes light up when they see us. It reminds me of me when I was younger."
Similarly to Faraimo, Malau'ulu said the interactions take her back to her childhood.
"I didn't realize how much I looked up to my older cousins' playing until now," Malau'ulu said. "One of my cousins was actually here – Brianna Tautalafua. And I was like, 'I wish I could go to UCLA,' and she's like, 'You can.' So she would give me her old UCLA gloves. She would give me her old bats."
Together with Tautalafua, Malau'ulu comes from a family full of athletes. Her father George Malau'ulu played quarterback at Arizona, her aunt Miya played volleyball at Oregon State and her uncle Arnold donned the blue and gold as a football player.
With her cousins, Malau'ulu participates in the AIGA Foundation – a nonprofit organization that aids student-athletes from the contiguous United States, Hawaii and American Samoa in their quest to compete collegiately. The foundation, whose name means "family" in Samoan and stands for "All Islands Getting Along," was co-created by George Malau'ulu.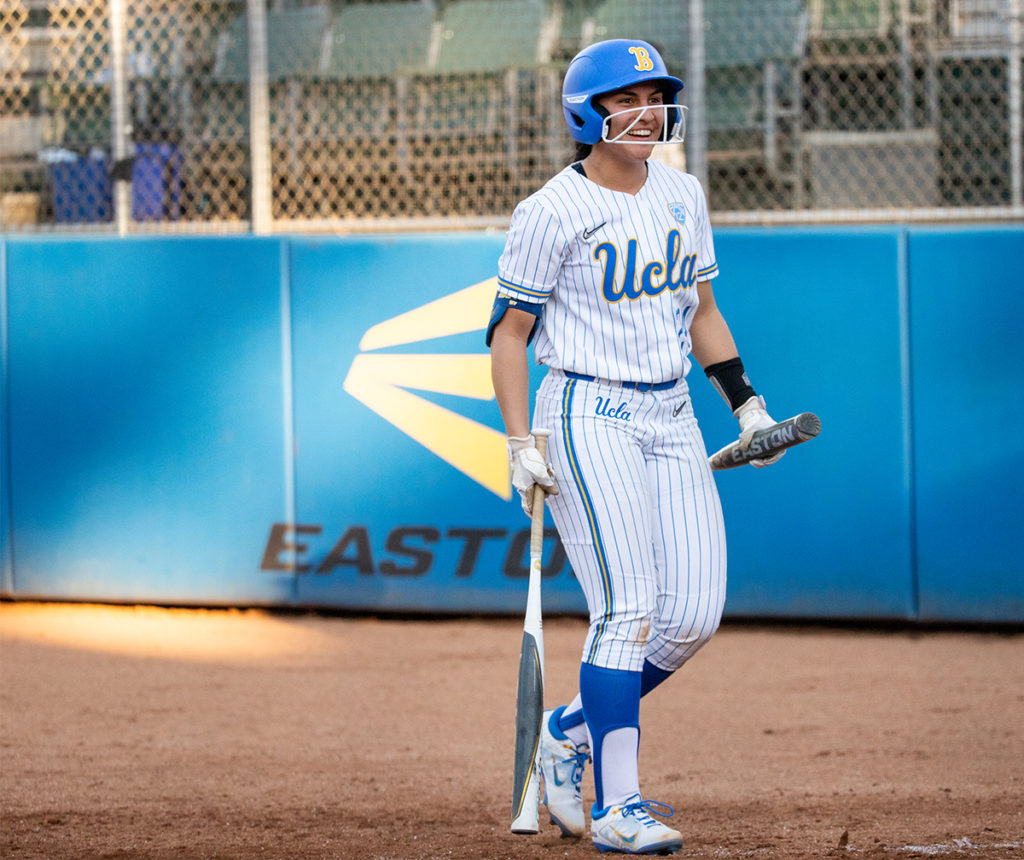 Thessa Malau'ulu said her father's full Samoan roots have guided her aspirations beyond her athletic career.
"I take pride in all the different backgrounds I am, but I am more Samoan than anything else," Malau'ulu said "So I hold that really close to my heart."
Along with organizing football bowl games and showcases in front of college coaches, the organization hosts clinics for adolescents to improve their skills.
For years, the foundation was dedicated to just football. But with Malau'ulu headed to play softball at the collegiate level, the sport became the next camp.
"When I knew that I was going to be able to play at that next level and UCLA came into the picture, my dad was like, 'Maybe we should do this for softball players as well,'" Malau'ulu said. "We're a bunch of little girls coming up to the field who are Polynesian who don't know too much about softball but are getting into it for the first time."
Malau'ulu, alongside fellow Asian American and Pacific Islander Division 1 softball players, coaches girls as young as 8 years old in the clinic – her way of giving back to the community and impacting the younger generation.
Her teammate, Faraimo, also believes family and community play an important role in her athletics.
"My grandparents on my dad's side came here from American Samoa," Faraimo said. "To know that my grandpa and grandma just picked up and left their home for us, I want to make sure in my actions that I honor their sacrifice and make them proud."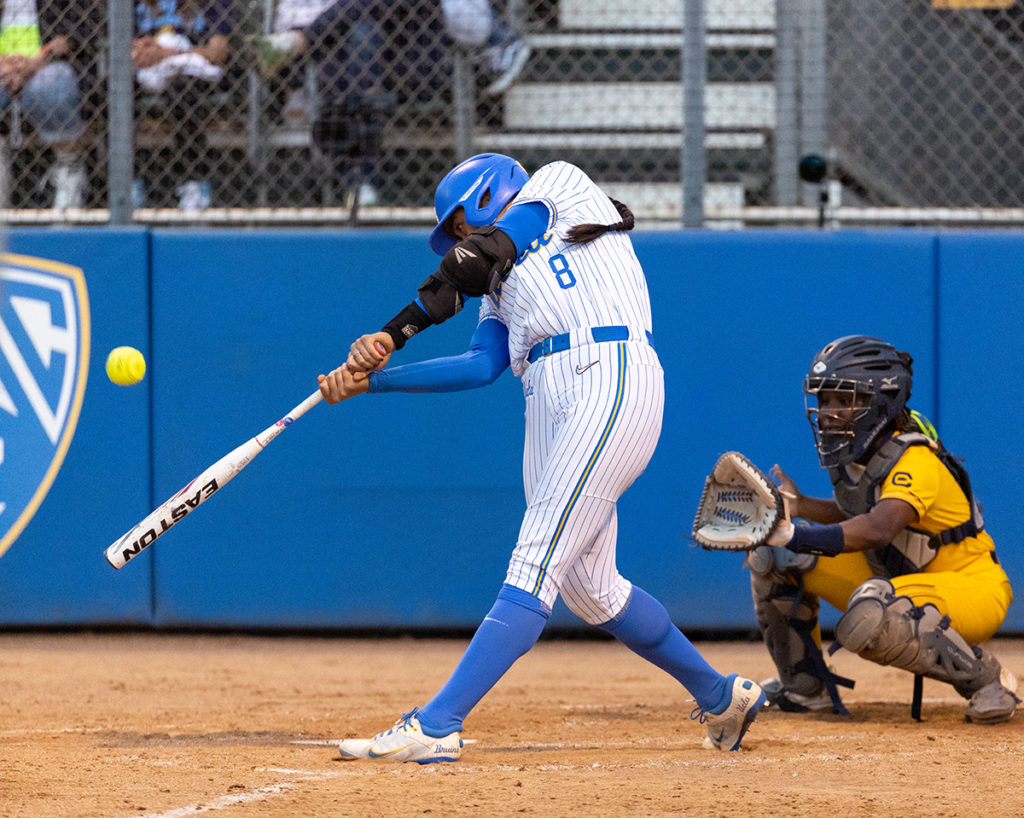 On the diamond, Faraimo has made her mark. The redshirt junior already has the 2020 Softball America Pitcher of the Year award in her trophy case and was recently named this year's Pac-12 Pitcher of the Year while making her third appearance on the Pac-12 First Team.
Despite all her athletic accolades, Faraimo understands her presence in the circle is worth more than just balls and strikes. Playing softball from a young age, she saw the lack of representation within the Pacific Islander community in the game and wanted to make a change.
"When I was younger growing up through this sport, there were definitely Polynesian women playing the sport at the college level, but there wasn't too much representation," Faraimo said. "As I got older and matured, I realized I wanted to be that person – not only in the way that I perform but hoping the cultural values instilled in me are present on the field."
According to the NCAA's database, 0.4% of all college athletes are Native Hawaiian/Pacific Islander.
By coming to Westwood to compete for the all-time NCAA leader in softball championships, Faraimo recognized the platform she would have. With the increased viewership, UCLA's ace knew she would have to be more extroverted to have an impact on more people and represent her background well.
"I wanted to show my real, authentic self at all times," Faraimo said. "I probably could help more people if I was just loud about who I was and owned it instead of being that shy person that was too afraid to say anything."
On their way out of Easton Stadium after each game, both Malau'ulu and Faraimo know who is waiting for them.
And while there are no strikes to be thrown or home runs to be hit, the two players understand that each autograph they sign or picture they take can mean so much more.
"I am representing Polynesians for the whole world to see," Faraimo said. "(I am) being that person for those little girls to look up to."
Farinha is currently a Sports staffer on the softball beat. He was previously a reporter on the women's soccer beat.
Farinha is currently a Sports staffer on the softball beat. He was previously a reporter on the women's soccer beat.