UCLA softball aims to maintain chance at Pac-12 title ahead of California series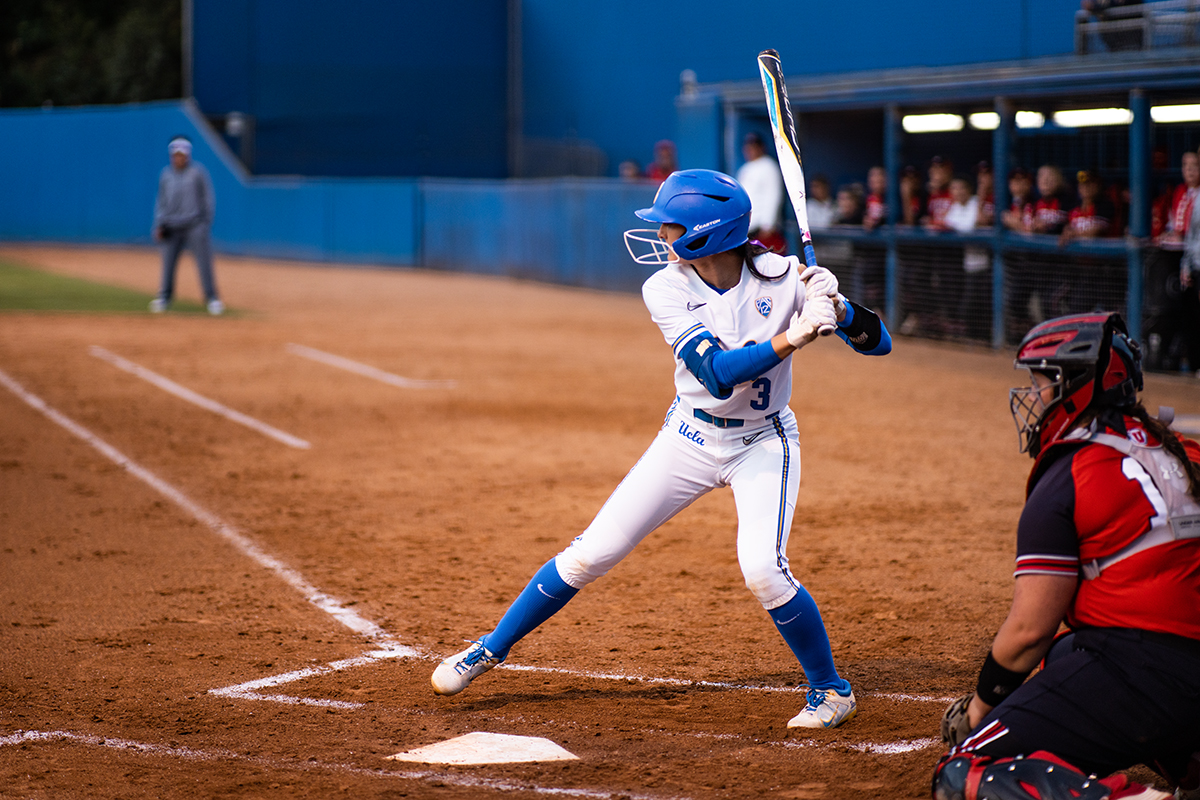 Redshirt senior infielder Briana Perez awaits a pitch in the batter's box. Perez was named the 2022 Pac-12 Defensive Player of the Year ahead of No. 6 UCLA softball's final regular-season series of the season. (Patrick Shao/Daily Bruin)
softball
---
California
Thursday, 7 p.m.
Easton Stadium
Pac-12 Networks
---
California
Friday, 7 p.m.
Easton Stadium
Pac-12 Bay Area
---
California
Saturday, 2 p.m.
Easton Stadium
Pac-12 Bay Area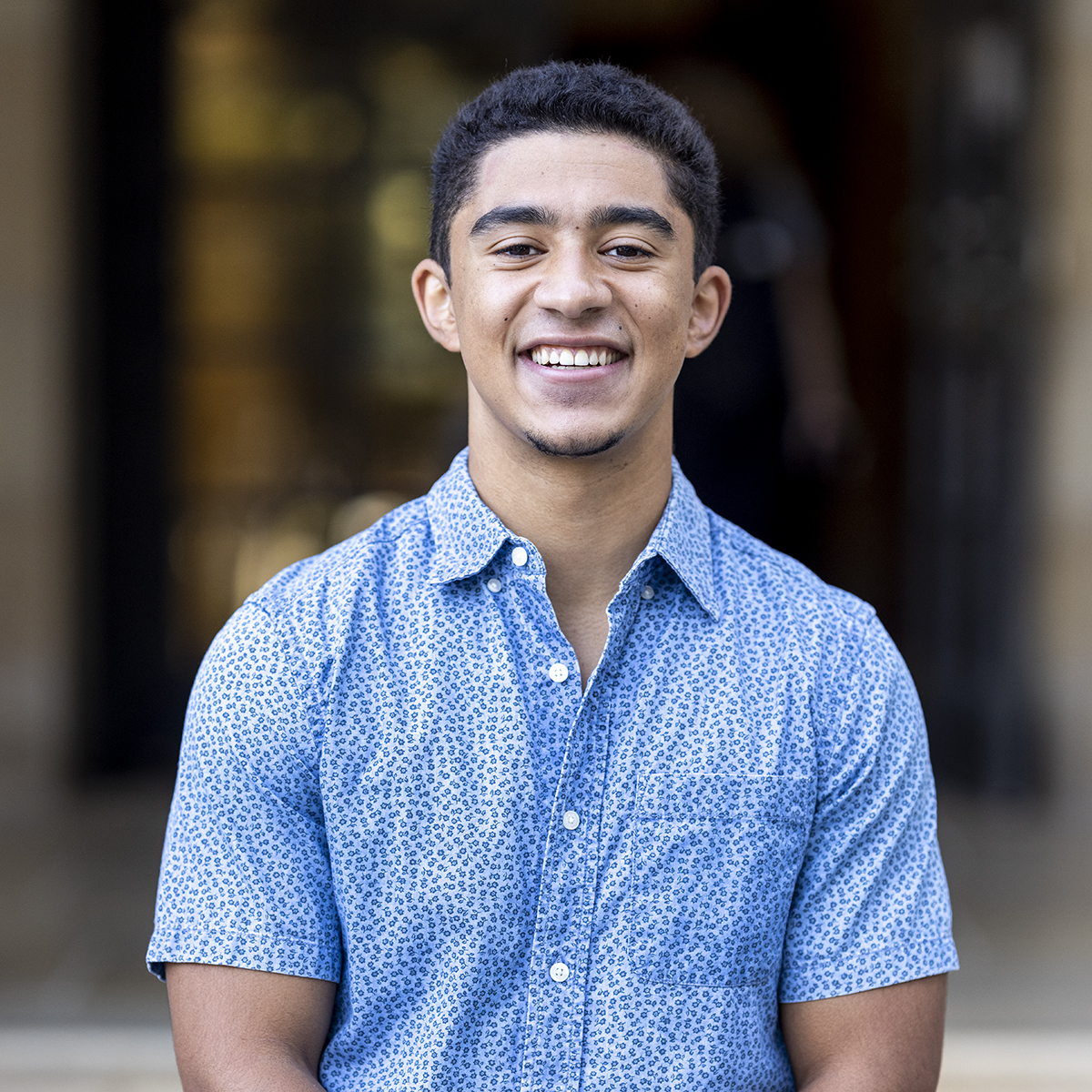 The Bruins have lost three of their last four games and no longer sit atop the Pac-12 standings.
But coach Kelly Inouye-Perez said the blue and gold are actually rounding into form.
"She (Inouye-Perez) just said we're back to playing UCLA softball," said redshirt senior infielder Briana Perez.
Following its series defeat to then-No. 12 Arizona State, No. 6 UCLA softball (40-8-0, 16-5 Pac-12) will finish its regular-season campaign at Easton Stadium against California (28-24-1, 8-13) on Thursday through Saturday. The Bruins will have an outside chance at earning at least a share of the Pac-12 regular-season title while tied for their lowest national ranking of the season.

The blue and gold earned a 9-3 win against the Sun Devils on Saturday and jumped to a 3-0 lead Sunday before giving up three runs in both the sixth and seventh innings to lose the series.
Despite the recent skid, Perez said the Bruins are optimistic heading into postseason play.
"Obviously we didn't get the outcome we wanted," Perez said. "But just that alone, that we are getting back on track and playing the softball that we know how to play, is just a good feeling heading into postseason."
With one three-game series left in its season, UCLA currently sits two games behind Arizona State. The Sun Devils can clinch the Pac-12 title outright with two wins in their upcoming series against Washington, but if Arizona State goes 1-2 in Seattle, the blue and gold could earn a share of the conference championship with a series sweep at Easton Stadium this weekend.
While the Bruins need help to claim the conference title, history is on their side. The last time Arizona State won a series at Washington was in 2012, and UCLA is 16-0-1 in its last 17 meetings against Cal dating back to 2014.
Regardless of how the final series of the season goes, Inouye-Perez said she's happy her team has been challenged this year.
"I like what we've learned," Inouye-Perez said. "It's ideal to be able to go through and just be undefeated and be very confident, but I would always rather learn as much as possible. … Sometimes, not getting the outcome makes you work a little harder and focus a little better."
In addition to playing for a chance at the conference title, the Bruins will be honoring five players who are completing their careers in Westwood this season.
The list of seniors includes the blue and gold's top three hitters this season – Perez, redshirt senior infielder Delanie Wisz and redshirt senior infielder Kinsley Washington – as well as the team's second-winningest pitcher of the year, redshirt senior Holly Azevedo.
Perez became UCLA's all-time leader in runs scored Saturday, Washington hit a walk-off RBI single to clinch the 2019 NCAA championship, and Azevedo is the 18th Bruin to reach 50 career wins. Wisz, meanwhile, leads the team in RBIs and OBP in her third season donning blue and gold.
Though she's been a Bruin for the shortest time of all the graduating seniors, Wisz said playing her last regular-season homestand will be moving.
"I started my career off at a different school and just to be able to be here wearing a Bruin uniform is an honor," Wisz said. "I kind of get emotional thinking about it. I'm just trying to leave it all on the field this year."
UCLA will begin its series against Cal at Easton Stadium on Thursday at 7 p.m.
Carlson is currently a staffer on the women's basketball and softball beats. He was previously a reporter on the men's golf beat.
Carlson is currently a staffer on the women's basketball and softball beats. He was previously a reporter on the men's golf beat.