UCLA research report examines effects of LA's homeless encampment sweep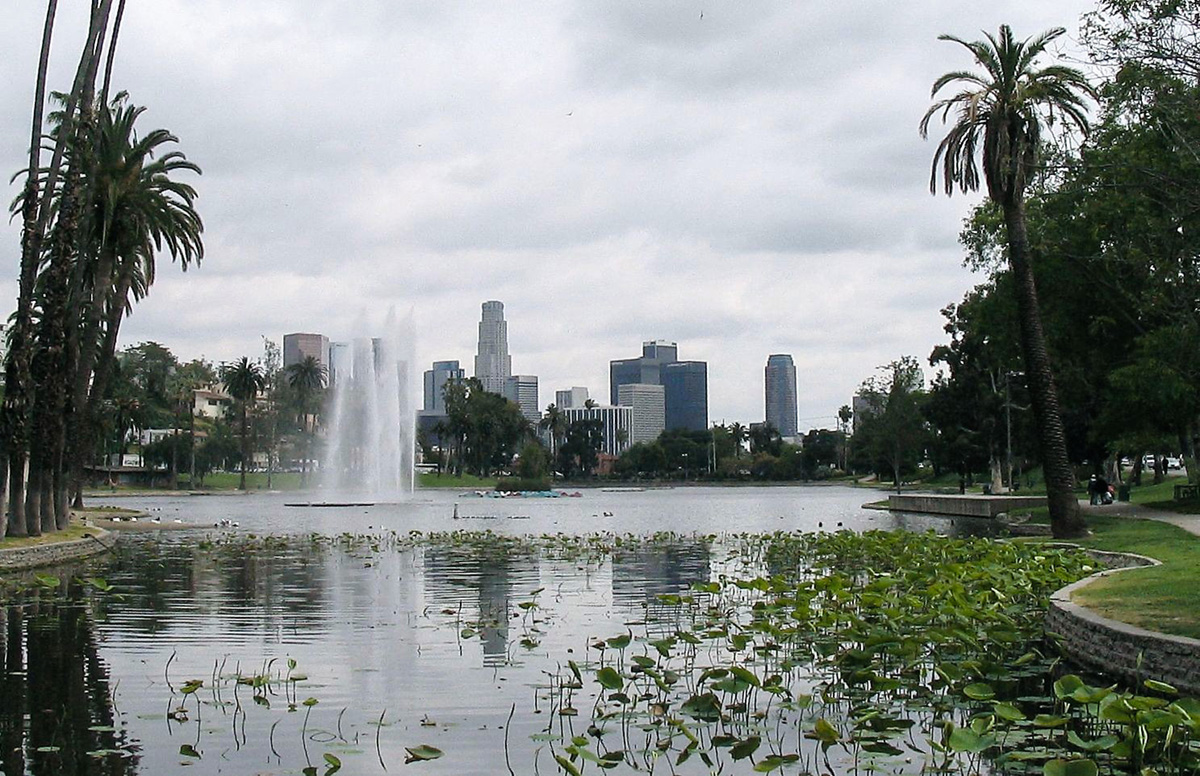 LAPD conducted a sweep of nearly 200 individuals experiencing homelessness at Echo Park (pictured) in Downtown Los Angeles in March 2021. According to a UCLA research report, around 9% of individuals removed have since been housed following this encampment sweep. (Creative Commons photo by Will Beback via Wikimedia Commons)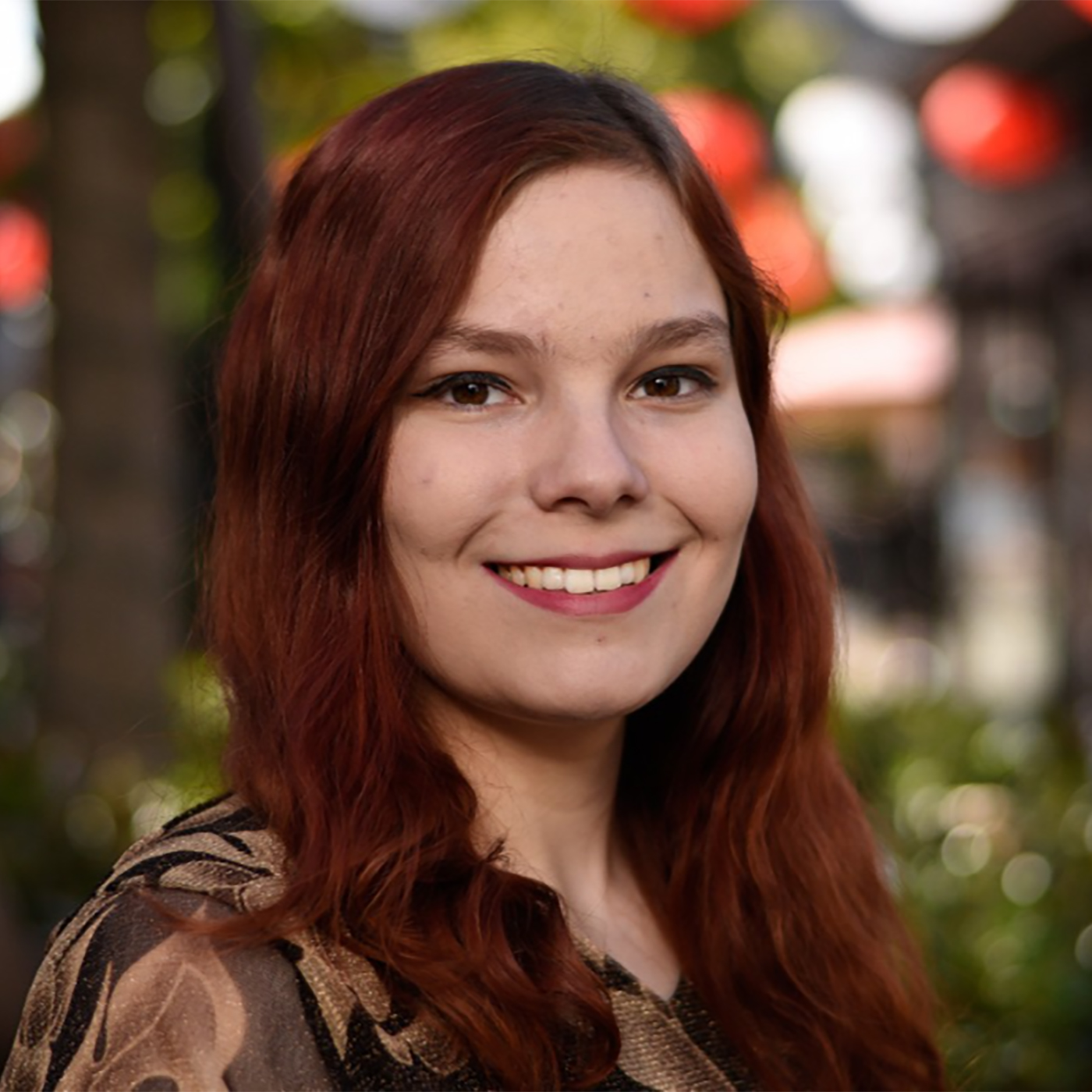 Following a homeless encampment sweep, around 9% of those removed have since been housed, according to a UCLA research report.
In March 2021, LAPD officers forcibly displaced nearly 200 people at Echo Park Lake, sparking protests in the area.
According to the report by the UCLA Luskin Institute on Inequality and Democracy, of 183 individuals displaced from Echo Park Lake and the surrounding neighborhood, 17 have found permanent housing since.
Homeless encampment sweeps are a means to clean up the city by forcibly removing people experiencing homelessness from public spaces.
Approximately 43 individuals who were displaced from Echo Park Lake have been waiting for housing for more than a year, while 83 disappeared from the Homeless Management Information System. According to the report, since the displacement, six people have died.
The HMIS is a confidential database collection on homeless populations in the United States. It is used to store information to better service the needs of people experiencing homelessness.
[Related: Displacement of homeless population at Echo Park sparks protests, clashes with LAPD]
"In the final chapter (of the report), we lay out some urgent things that need to be done," said Ananya Roy, the founding director of the UCLA Luskin Institute on Inequality and Democracy. "One of them, of course, as we are on the brink of mass evictions, is what it means to keep people in their homes, to have tenant protections."
Sweeps like that of Echo Park Lake are permitted by Los Angeles Municipal Code 41.18, which permits the government to sweep encampments in public spaces only after they take steps to offer housing through programs like Project Roomkey, a temporary emergency shelter program.
According to the 2020 Los Angeles Homeless Count, about 41,000 people remain unhoused in LA and around 15,000 have been moved into some form of housing since.
The UCLA Luskin report examined whether these government programs provided sustainable housing for those experiencing homelessness.
Sam Lutzker, a sociology graduate student and co-author of the report, said the After Echo Park Lake Research Collective, which published the report, examines the experiences of people who are part of temporary housing programs. The After Echo Park Lake Research Collective is a UCLA organization that studies housing insecurity and displacement in LA.
Many people accepted offers in the form of emergency hotel vouchers, which promised a pathway to a secure form of permanent housing, Lutzker said.
EHVs are distributed by the state to assist families most in need and for whom providing rental assistance will prevent the family's homelessness or high risk of housing instability. Project Roomkey's voucher program was created during the COVID-19 pandemic and is set to expire when there is no need to avoid public spaces for fear of infection.
William Sens Jr., a member of Unhoused Tenants Against Carceral Housing, an organization that advocates for those experiencing homelessness, lived in Echo Park while the sweep took place.
Sens Jr. said he was interviewed for the report while living in Echo Park Lake and accepted a voucher from Project Roomkey.
While being approved for a voucher before the sweep, Sens Jr. said that promises for a pathway to housing never materialized.
"We signed up for the vouchers, and we didn't even see the voucher forever. … It's like this psychological game they like to play," Sens Jr. said.
Several people affected by the sweep found themselves on temporary housing program waitlists with no certainty that they would secure permanent housing, Lutzker said.
Lutzker said the whole process failed to get enough people into proper housing because of what the report calls spatial triage, or an attempt by the city and homeowners to prioritize certain areas and move people experiencing homelessness to temporary shelters. People residing in the area are moved as a solution to clear spaces for infrastructure and building investments or other major city projects.
"The problem is people are literally dying in the streets with vouchers and unable to get housing units," Roy said.
Chloe Rosenstock, a third-year labor studies and sociology student and co-author of the report, said she believes the housing options provided are not sufficient and more needs to be done regarding permanent forms of shelter.
"My fear is that Los Angeles will have nowhere safe outside left for people to stay," Rosenstock said.