UCLA community remembers Barbara Morrison for mentorship, contributions to jazz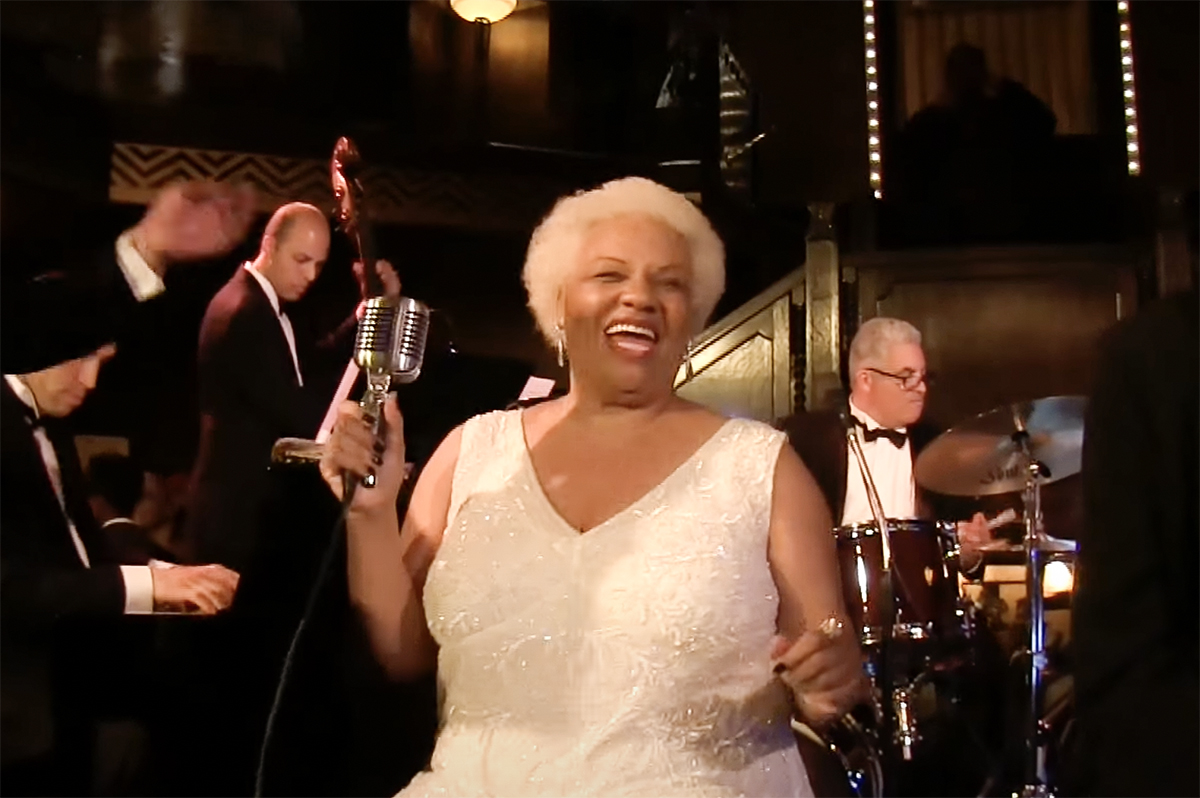 Adjunct associate professor and Grammy-nominated jazz singer Barbara Morrison is pictured. Morrison died March 16 at the age of 72. (Courtesy of George Gee Swing Orchestra)
Barbara Morrison would always say you can't live in fear, according to Emily Silva, Morrison's former student.
"You can (could) always go to her for those kinds of things because she always knew how to bring you back down to earth," said Silva, a fourth-year global jazz studies student.
Morrison was an adjunct associate professor at the Herb Alpert School of Music and two-time Grammy-nominated jazz singer. She grew up in Michigan before moving in the 1970s to Los Angeles, where she founded the Barbara Morrison Performing Arts Center in 2009. She also opened the California Jazz and Blues Museum in 2016 and won the LA County Museum of Art L.A. Jazz Treasure award in 2018. She died March 16 at the age of 72.
Morrison began singing at a young age with the support of her father. During her career, she sang with artists such as Ray Charles and Etta James as well as performed her own music.
Morrison lost both of her legs to diabetes, but her love for performing led her to continue performing, even virtually, on livestreams during the pandemic.
Darynn Dean, a first-year music graduate student at the Herbie Hancock Institute of Jazz, said Morrison would often talk about how her father supported her dreams. She worked hard not only for herself but also for her family and community, Dean said.
Dean said she was a teenager when she first met Morrison, who offered her a scholarship to take vocal lessons at the Barbara Morrison Performing Arts Center.
Morrison dedicated herself to supporting the jazz community and its next generation of musicians, said Steven Loza, the chair of the global jazz studies program and a professor of ethnomusicology.
In 2020, Morrison worked with Friends of Jazz at UCLA, a staff-run support group with the goal of fostering future jazz musicians, to create the Barbara Morrison Scholarship for Jazz to support vocal students of the Herb Albert School of Music. Morrison would perform in benefit concerts where proceeds would go toward the scholarship fund.
"She didn't want to just be a great artist. She also wanted to teach and to develop institutions that would pay tribute to the music and preserve its legacy," Loza said.
Students said that throughout her time teaching at UCLA, Morrison served as a supportive mentor. Ililta Pina, a fourth-year global jazz studies student, said she was often inspired by Morrison's confidence.
"She knew who she was, and she was very confident in that and everything she did," Pina said.
Pina said that when she first arrived at UCLA, she doubted her musical abilities but Morrison was always encouraging. Morrison would tell Pina her voice was unique and encouraged her to tell stories within music in her own way, she added.
"She's the first teacher who believed in me," Pina said.
Students said that as an instructor, Morrison focused on the growth and wellbeing of her students rather than emphasizing a particular grade.
Silva said that although she was graded, Morrison's class rarely felt like it was about grades – rather, Morrison pushed her to develop her passion and grow as a person.
Students said Morrison encouraged them to consider the story behind the music they were learning and welcomed her students to feel their emotions.
Silva said Morrison once deviated from a lesson to let her sing "Over the Rainbow" after Silva's grandmother died.
"I was in tears by the end because that was Barbara letting me be a human (and) letting me grieve through music," she said. "She was so supportive and so consoling, and I felt like I could just tell her anything."
Morrison was lighthearted and never took herself too seriously, Dean said. Other students and colleagues mentioned she was always cracking jokes with a smile on her face.
"She'd say things that were so profound to me in the most casual way. … One time, she said, 'I never had beef with Natalie Cole. She just didn't like me,'" Pina said.
Morrison took pride in her students and their successes, Loza said.
"She will be remembered forever as one of our greatest faculty members ever," Loza said.
On stage, Morrison was always trying to tell a story when she performed, Dean said, recalling a time watching Morrison perform at the Catalina Jazz Club. By the end of Morrison's performance everyone in the audience was on their feet and waving their napkins like it was a rodeo, Dean said.
She would tell her students the audience seeks to connect and hear the story in the music and as musicians, they should not be afraid of connection, Dean added.
"Every time she would sing in class, she was very present. She would take a big deep breath and close her eyes and smile," Pina said.
Morrison was always making jokes and telling stories about her life, Dean said, adding that some of her favorite memories with Morrison were when the two of them were just talking.
"My favorite moments with Barbara were not the extravagant onstage moments that we shared," Silva said. "It was in those moments leading up to that performance, … just us in a little room, her sipping coffee (and) cracking jokes."