English department's digital media lab expands access to technological resources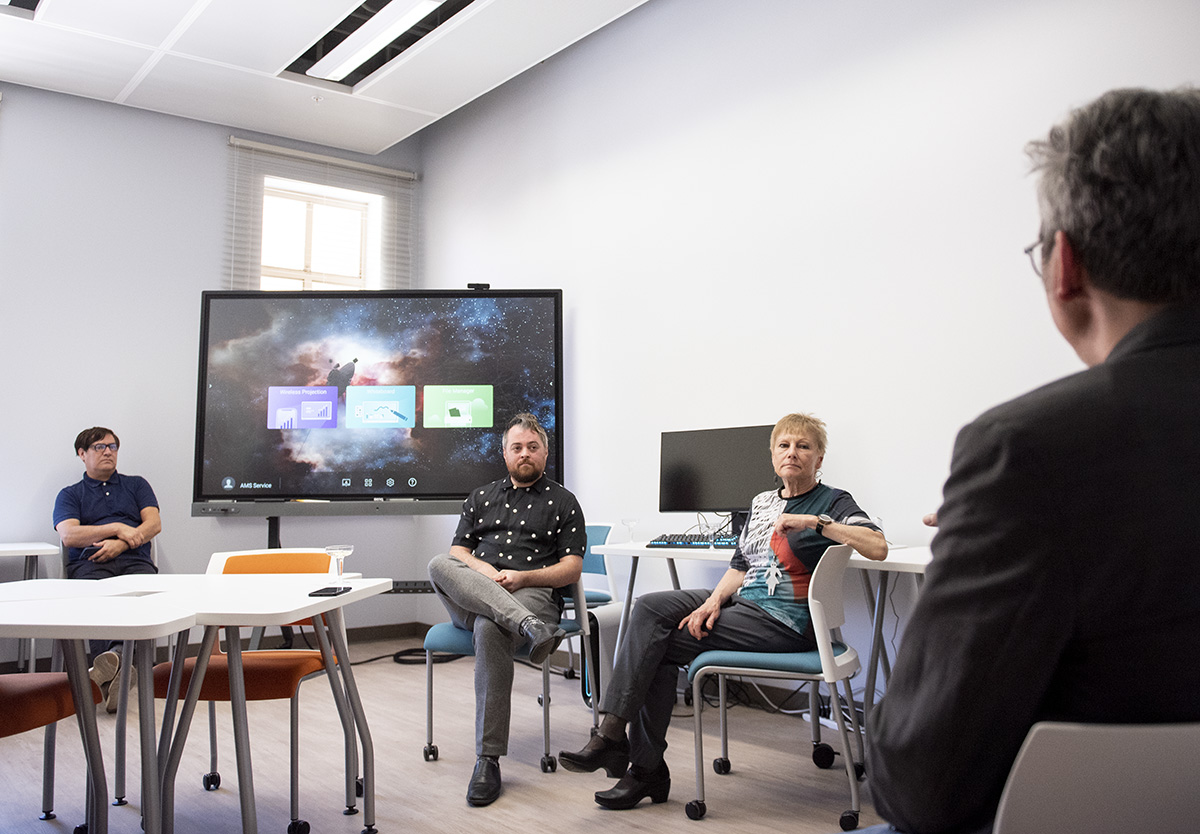 Members of the English department discuss their new media lab, located in Kaplan Hall, Room 211. The department celebrated the launch of a digital media lab offering new technological resources for students and faculty Friday. (Shane Yu/Daily Bruin)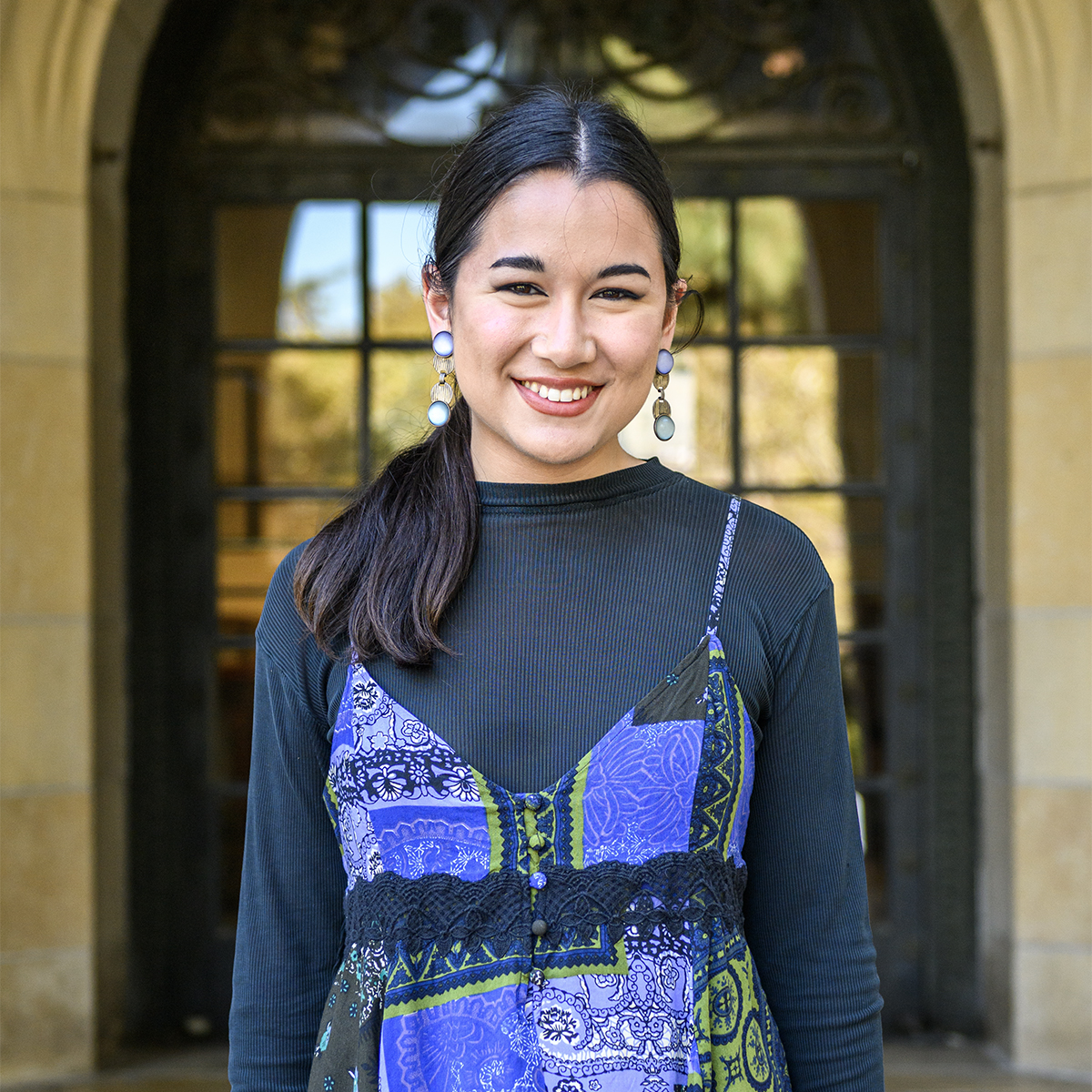 Correction: The original version of this article incorrectly stated the name of the donor for the funding of the digital media lab was Jules Levin. In fact, the donor was Jay Levitt.
This post was updated May 18 at 11:46 a.m.
The UCLA English department celebrated the launch of a new digital media lab offering new resources for students and faculty Friday.
Located in Kaplan Hall, Room 211, the lab will integrate the department's print library with digital and audial mediums, such as digital whiteboards and PCs.
Ursula Heise, the English department chair, said during the lab's open house on Friday that students and faculty can use the lab as a resource for research in order to explore old forms of literature through digital archives.
Heise added that the original proposal for the media lab was drafted in 2020. She also said the English department used a portion of Jay Levitt's $100,000 donation to the already well-funded Grace M. Hunt Memorial English Reading Room to fund the lab.
Heise said that the lab's planning committee consisted of various English department faculty members – including Chris Thompson, Brian Kim Stefans and Daniel Snelson.
Thompson, the information technology manager of the English department, said the digital media lab will use workshops and technology to blend creative writing with gaming applications.
Snelson, an assistant professor in the English department and the design media arts department, said the lab will introduce cutting-edge technological resources that both students and faculty would not traditionally be able to access.
"We have computing devices that are able to play current-generation video games … as well as specialized technologies like podcasts, recording equipment for high fidelity audio, virtual reality headsets for virtual experiences and a massive screen for collaborative work on a digital space," Snelson added.
Snelson said that the lab's central location will allow English students to access the technologies they demand without having to run all over campus to get them.
Arielle Moscati, an English graduate student, said the lab's PCs and graphics cards will allow her to explore programming. Moscati also said that she looks forward to using the digital whiteboards in the lab to enhance manuscript images and transcribe text.
"It's going to be a big game changer for me, I think, and that's a very simple usage of a very powerful tool," Moscati said.
Stefans, chair of the planning committee and an English professor, said that no rash decisions were made during the design process. The committee did extensive research on what television, computers and furniture would best suit the space once the room was approved, Stefans added.
Snelson said that the lab would create a collaborative environment to invent new approaches to literary objects and media technologies.
"This is a space that remains open to the possibilities of the future," Snelson said. "And I think that, to me, is the thing that's most exciting about it."