Prestigious Goldwater Scholarship awarded to 2 UCLA students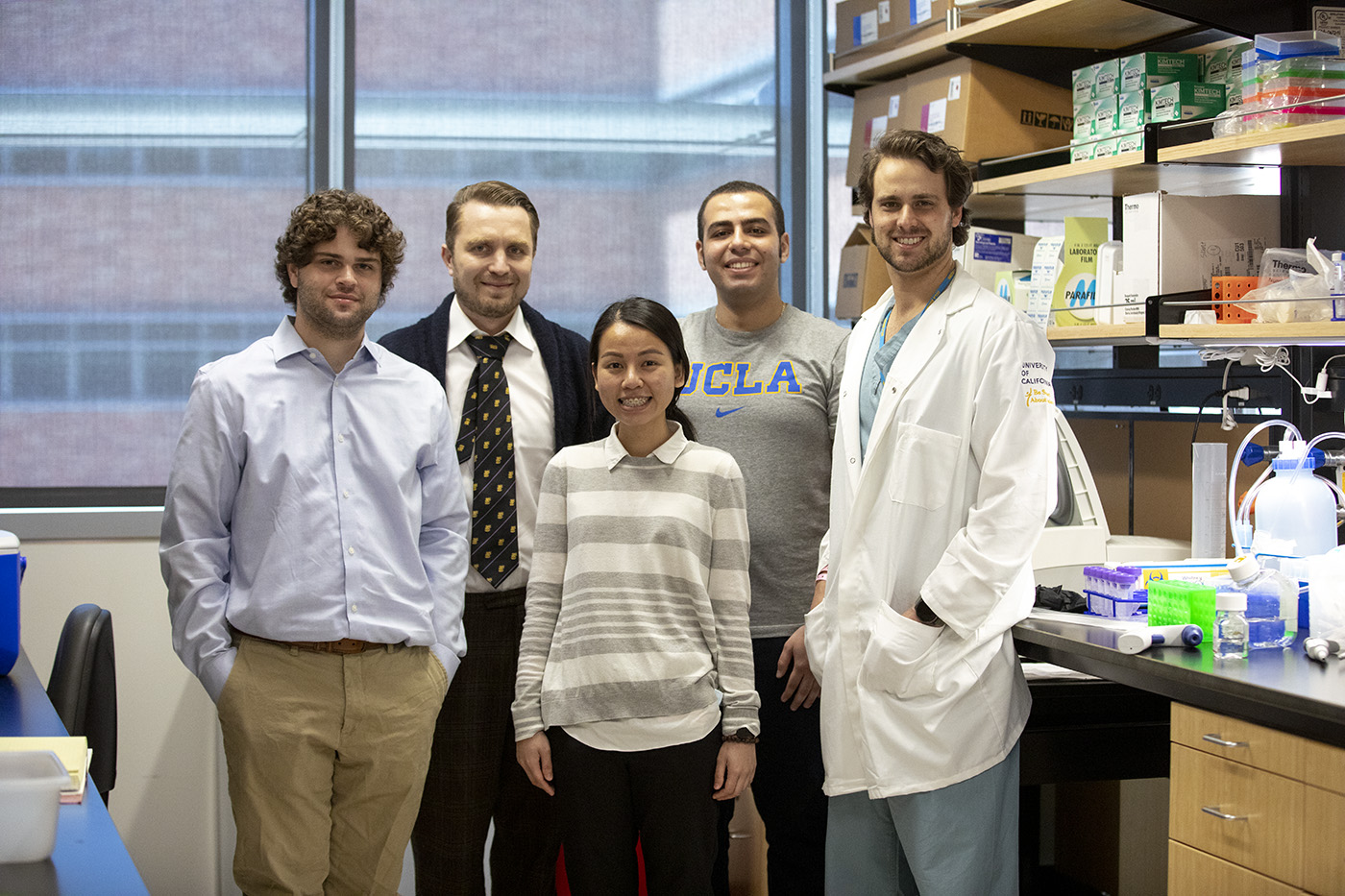 Thien Nguyen stands with members of her lab. Nguyen, a third-year molecular, cell and developmental biology student, was one of two UCLA winners of the Goldwater Scholarship this year. (Anya Yakimenko/Daily Bruin)
Two UCLA students were named as this year's recipients of a renowned scholarship in science, mathematics and engineering.
Lauren Tan, a third-year chemistry student, and Thien Nguyen, a third-year molecular, cell and developmental biology transfer student, are UCLA's recipients of the 2022 Goldwater Scholarship.
The scholarship is one of the most prestigious honors for U.S. university students in science, mathematics and engineering, and is awarded to students interested in a future career in research in these fields, according to the Barry Goldwater Scholarship and Excellence in Education Foundation.
Out of a pool of more than 5,000 sophomores and juniors nationwide, only 417 students were awarded the scholarship for the 2022-2023 academic year. The scholarship awards $7,500 to each of its recipients for the following academic year, and applicants must write a research essay that either highlights completed research or consists of a new research proposal, according to the scholarship's official website.
Tan said her research involves the synthesis of semiconductor nanocrystals, which are light-emitting particles that can be used for optoelectronic applications, such as imaging of the human body and camera detection systems in self-driving cars.
Tan said she hopes to continue her research in the future and plans to pursue a Ph.D. in chemistry and material science.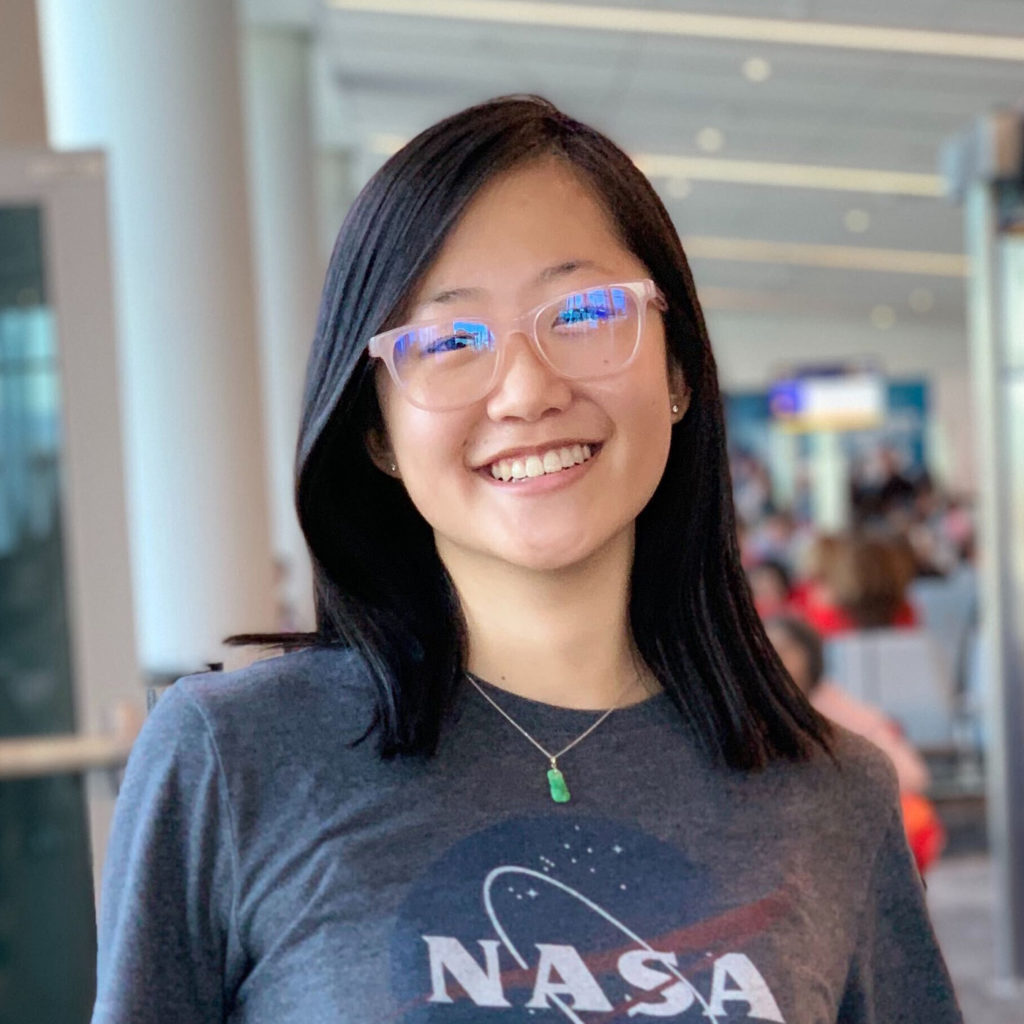 Nguyen said her research focuses on cancer immunology as well as understanding the causes of autoimmune issues that stem from immunotherapy treatments.
Nguyen added that she gained valuable experiences under her other two listed mentors: Liankun Song, a postdoctoral fellow in urology at UC Irvine, and Nilay Patel, a professor of biological sciences at California State University, Fullerton. She said her experience working in a large group under Patel helped her improve her collaboration skills.
Nguyen plans to work at the National Cancer Institute over the summer, where she can continue to improve her knowledge in cancer treatments and immunology, she said.
Nguyen is UCLA's first transfer student recipient of the Goldwater Scholarship, said Rebecca Blustein, the assistant director of the Scholarship Resource Center at UCLA who helped Tan and Nguyen with their applications.
Each university can nominate either four or five students for the scholarship, with the fifth spot reserved for transfer students, Blustein said.
Blustein added that the future benefits to Goldwater Scholars are not only financial. Scholars become a part of an active network of students in similar fields while earning distinction in future applications and pursuits, she said.
Justin Caram, an assistant professor of chemistry and biochemistry, added that Tan's proactiveness and her engagement with both graduate and postgraduate student mentors have helped her excel and stand out as an applicant.
The scholars, along with their primary mentors, both emphasized the importance of developing a strong relationship between both parties.
Caram, Tan's primary mentor, said students should seek out mentorship and research opportunities early in their student careers.
"Having such an approachable PI (principal investigator) helped me gain confidence in asking questions and conducting research," Tan said.
Dr. Joseph Crompton, a professor at the David Geffen School of Medicine and Nguyen's primary mentor, said Nguyen has initiative, making it so that he only needs to provide the resources for her to carry out her ideas. She also has an especially strong writing ability that allows her to clearly articulate her experimental findings, he added.
"Thien's demonstrated a lot of independence and resourcefulness," Crompton said.
Tan also had advice for future applicants for the Goldwater Scholarship and similar opportunities.
"As cliche as it sounds, I'd say start early," Tan said.