Study finds link between microaggressions, mental health in Asian American women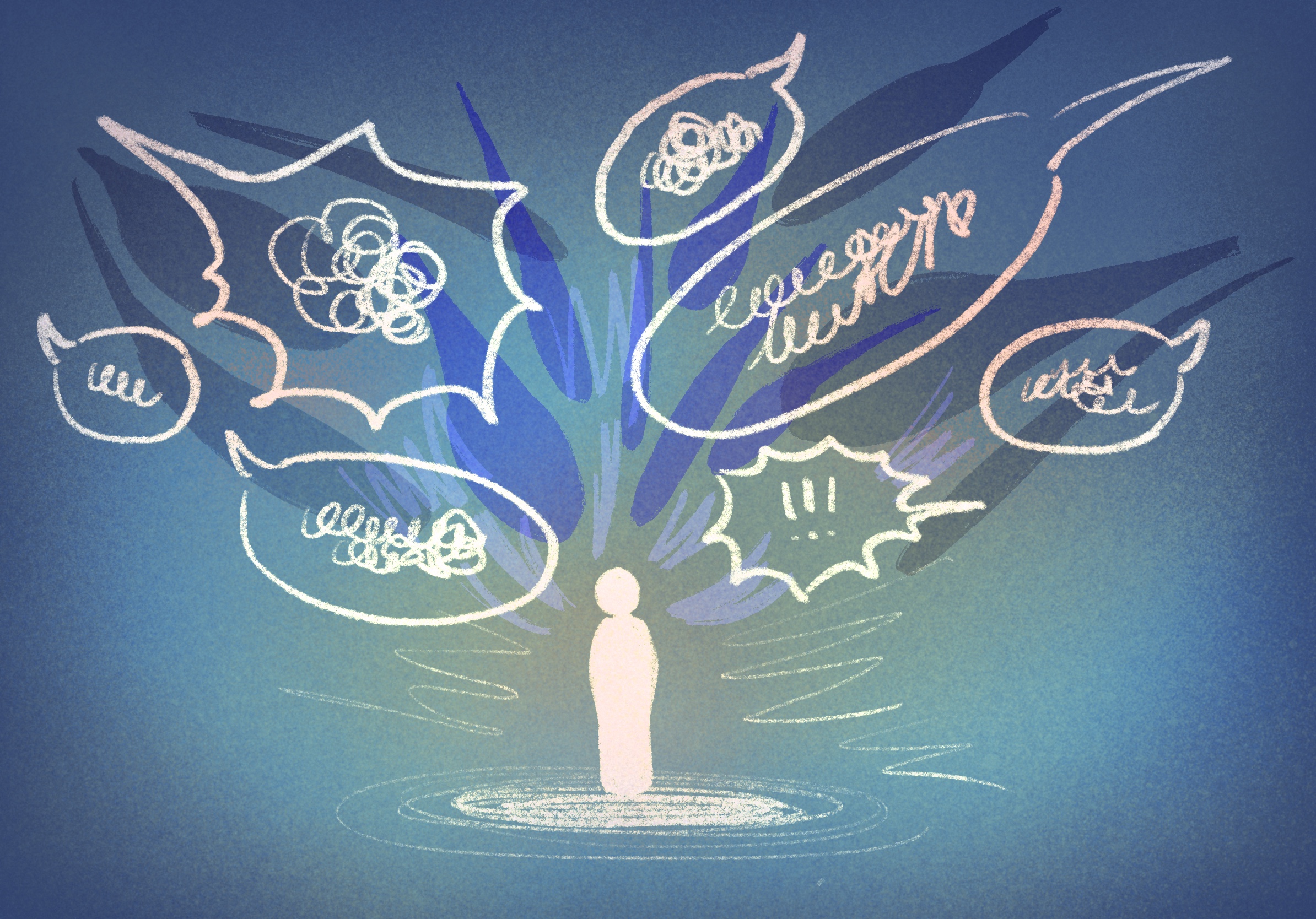 (Victoria Li/Daily Bruin senior staff)
A recent UCLA study linked gendered racial microaggressions to an increased risk of suicidal ideation for Asian American women, especially those experiencing internalized racism.
The study, published in April, surveyed 309 Asian American women on their experiences with gendered racial microaggressions, internalized racism and suicidal ideation. A one-unit increase in stress from these interactions was associated with an almost threefold increase in the probability of suicidal ideation, according to the study.
Microaggressions are more subtle acts of discrimination that can be intentional or unintentional, said Brian TaeHyuk Keum, the study's lead author and an assistant professor of social welfare. Gendered racial microaggressions are the result of the combined effects of gendered microaggressions and racial microaggressions, he said. He added that this combination creates an entirely new experience unique to Asian American women who are targeted by both, which is influenced by both historical and systemic narratives of oppression.
Asian American women and men have historically occupied different societal positions, so the study aimed to explore how that concept contextualizes the unique experiences of Asian American women, Keum said.
"There is a long-standing historical devaluation of Asian American women as being sexual objects, as a … passive stereotype, to be really submissive in terms of their presentation and social landscape," he said. "All of that creates this vulnerability for Asian Americans to be subjected to violence and physical assault."
The study also found that at a baseline of low to moderate internalized racism, a slight increase was associated with a nearly sixfold increase in the likelihood of suicidal ideation.
The researchers divided gendered racial microaggressions into four categories: perceived submissiveness, assumption of universal appearance, fetishization of Asians and lack of proper media representation.
[Related: The Quad: Exploring the past, present and future of yellow fever from global to local]
Internalized racism was also divided into the three categories of self-negativity, stereotypes of weakness and bias against Asian appearances. Keum said internalized racism might serve as a survival mechanism for Asian women in a society favoring an ideal of whiteness.
This kind of negative perspective can be very misleading, said Amanda Sirisoma, a third-year physiological science student and co-chair of the research committee of MannMukti – an organization working to destigmatize discussions of mental health among South Asians at UCLA. Though people may assume that they can make negative comments about their own race without consequences, these comments can still be damaging, she added.
"In reality, you've actually harmed someone, and you just haven't really realized that you've been kind of upholding the same values as your typical traditional oppressor group," Sirisoma said.
Out of the elements of internalized racism, the study found that only self-negativity was linked to an increased risk of suicidal ideation. This might be because the other categories are more dependent on external factors, whereas self-negativity is more personal, Keum said.
Both Keum and Michele Wong, a co-author of the study and doctoral student of social welfare, said they faced challenges due to the lack of existing literature on the experiences of Asian American women. They sought to reconceive and adapt prior research approaches to better capture and interpret Asian American experiences, Keum said.
Wong added that without this background and context, the results could have been misinterpreted, ignoring the actual impact of microaggressions.
Given the lack of preexisting work on the subject, Wong said she hopes studies like these help people recognize that these microaggressions are a real and present problem. She added that she is working to understand how awareness of gendered racial microaggressions can be factored into diversity, equity and inclusion policies to support Asian American women in the workplace.
Sirisoma expressed a similar desire for change, particularly for increased diversity among mental health care professionals. She added that people of color have been historically excluded from conversations about mental health.
"Mental health has been regarded as a white person's problem, or it's just been something that's kind of laughed at because it hasn't been taken seriously within communities of color because we haven't been represented," she said.
Furthermore, although internalized racism and microaggressions increase the risk of suicidal ideation, access to community seems to help lessen it, Keum said.
"What makes us different in a way also brings (us) together, and we all have very shared struggles and experiences and traumas," Sirisoma said. "It's very important for people to find similarities within each other and find peer relationships that they can depend on."