UCLA, professors call on US to provide more support for Ukrainian refugees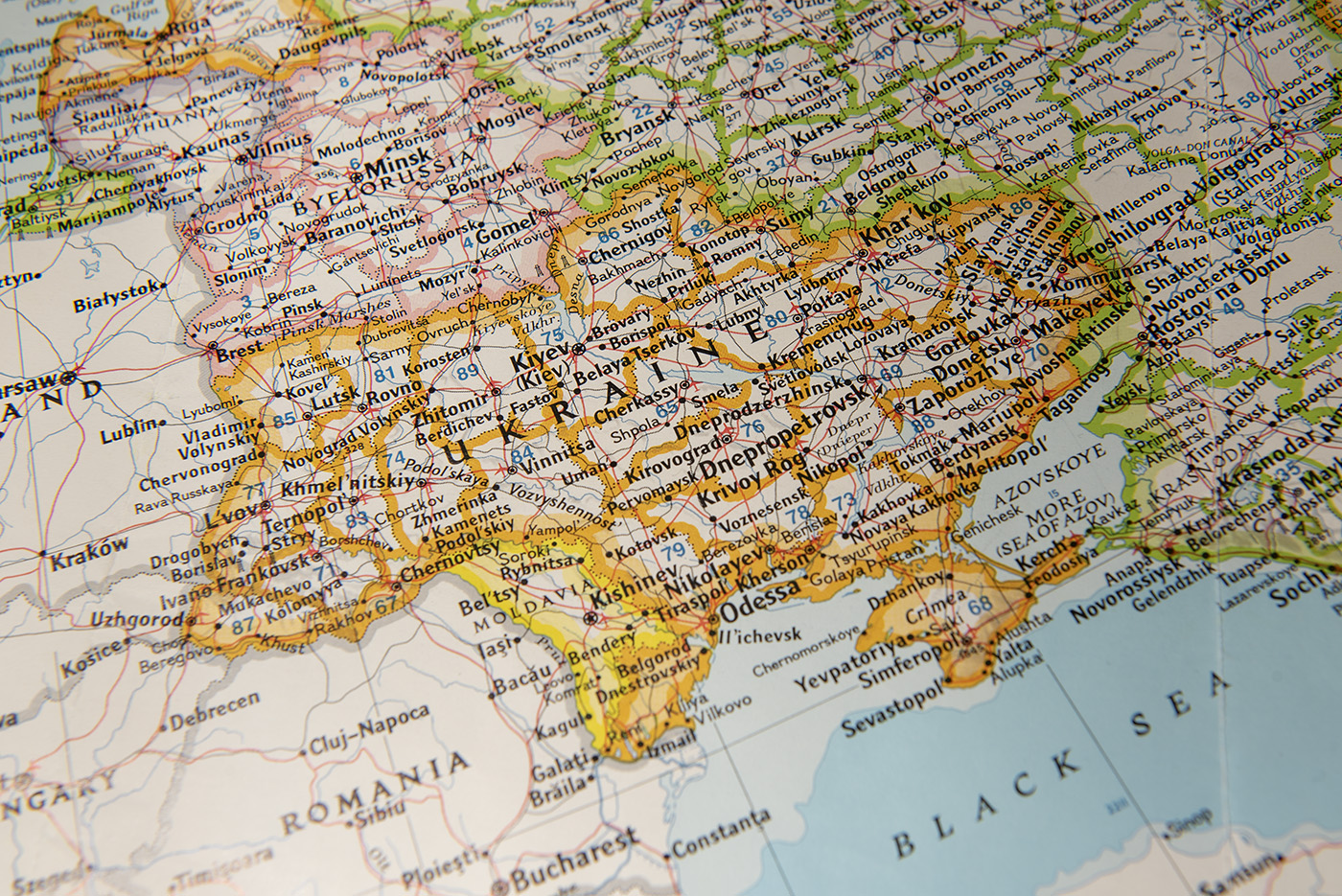 A map shows Ukraine. After Russia's attacks on Ukraine started in February, many Ukrainians have been forced to leave the country for their safety. (Jason Zhu/Daily Bruin staff)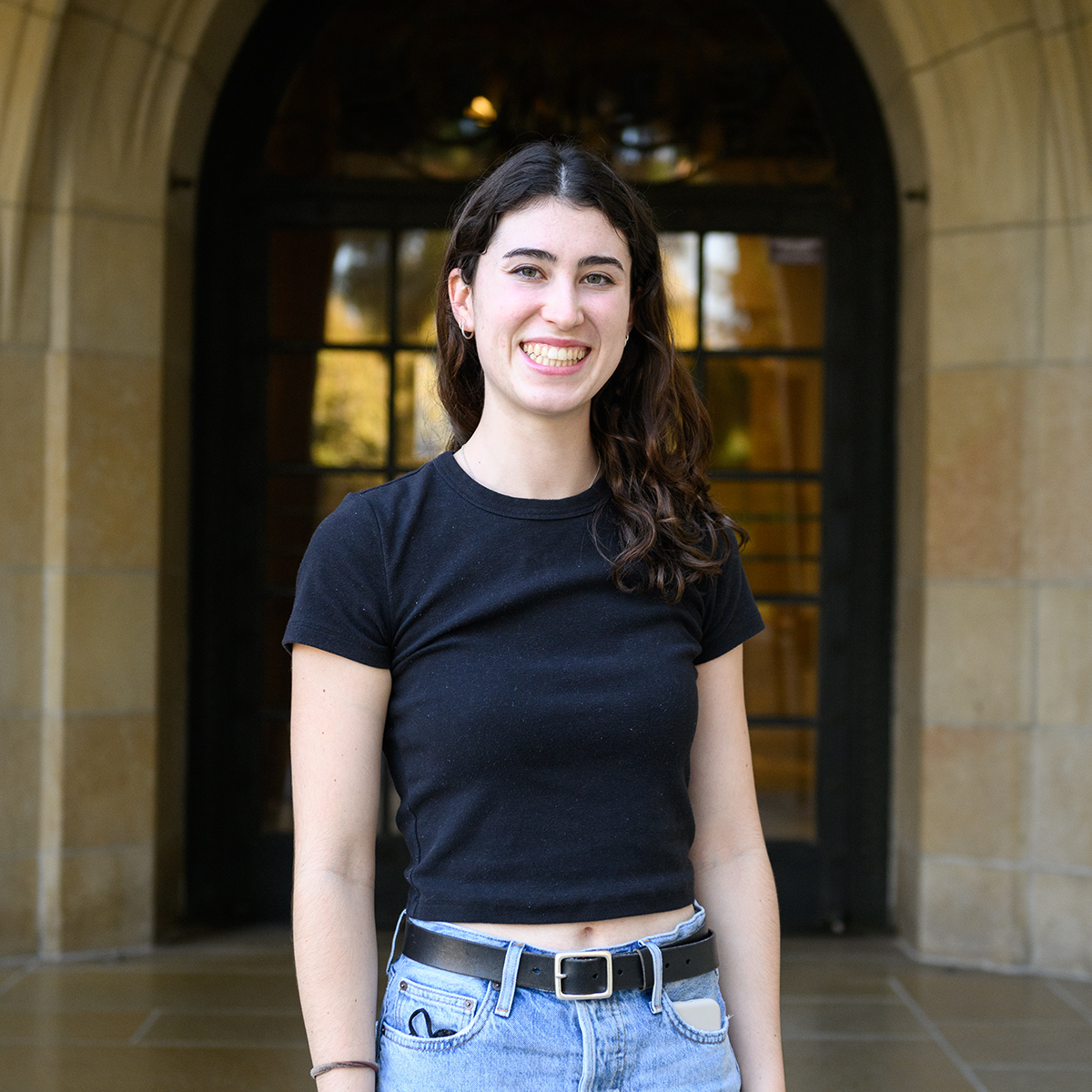 April 27, 2022 11:48 p.m.

Bruins come from all around the world, from Colombia to Bangladesh. Events happening across the globe can impact a person all the way in Los Angeles. In "At a Distance," Daily Bruin writers will look at international events and highlight University of California community members' perspectives on the topics.
UCLA and other university professors said the United States must do more to help forced migrants from Ukraine, such as sending more humanitarian aid and streamlining immigration processes.
On Feb. 24, Russia invaded Ukraine after years of tension, sending troops to the border, bombarding the capital, Kyiv, with missiles and striking a residential building with a rocket, according to The New York Times.
According to estimates from the United Nations High Commissioner for Refugees, more than 5 million Ukrainians have left the country, and almost a quarter of the population has been displaced since the war began.
A substantial number of Ukrainians have fled to neighboring European countries, and groups of Ukrainians are at the U.S.-Mexico border seeking to immigrate to the U.S., said Laurie Kain Hart, a professor of anthropology and director of the UCLA Center for European and Russian Studies.
President Joe Biden's administration announced March 24 that the U.S. will accept 100,000 Ukrainian refugees. Over the last 10 days, more than 2,000 Ukrainians have arrived at the U.S. southern border, according to The New York Times.
Jared McBride, a professor of history, said the U.S. should be taking in more Ukrainian migrants. The U.S. has a moral obligation to help Ukrainians and provide them with humanitarian aid, he said.
"The United States is the wealthiest country on planet earth, and the fact that they're taking in fewer refugees than Moldova says a lot about the position of the Biden administration or U.S. Congress," he added.
Poland, Moldova, Hungary and Slovakia are receiving the most Ukrainian migrants, according to the International Organization for Migration.
Raphi Rechitsky, an associate professor of sociology at National University, said it's also important to consider Ukrainians who were displaced from their home from the start of the conflict in 2014.
According to The New York Times, conflict between Ukraine and Russia came to a head after the 2014 Russian annexation of Crimea, a peninsula that belonged to Ukraine. According to UNHCR, at least 1.5 million Ukrainians were internally displaced prior to the Feb. 24 invasion.
Rechitsky said the larger issue is there needs to be better systems in place for the international resettlement of refugees, which affects both the U.S. and Europe's ability to house Ukrainians. For instance, most Ukrainians are only able to obtain visas as refugees in the U.S. if they have family in the country, which excludes many vulnerable individuals, he added.
"This crisis has shown it more than ever that we need to rebuild international systems of refugee protection to distribute the responsibility … beyond those countries where the refugees cross to," Rechitsky said.
Marta Pachocka, a professor of political and international studies at the Warsaw School of Economics and head of migration policies research at the University of Warsaw, said she has seen a huge mobilization of Polish society to help Ukrainian migrants. Nongovernmental organizations, local governments and volunteers have played a key role in helping migrants, she said.
In EU countries, Ukrainian migrants are guaranteed the right to residence permits, health care, jobs and education for children, Pachocka added.
Researchers have noted that Europe and the U.S. seem to be more willing to accept refugees who are viewed as more culturally similar to their society, Hart said.
The American public is more inclined to view Ukrainians sympathetically compared with other migrant groups partly because they're European and the color of their skin, McBride said. Many Americans feel there was no valid reason for the Russian attacks, he added.
Although the U.S. and European public may view Ukrainian migrants more favorably, Rechitsky said they are still subject to the same lack of resources and laws as other refugees.
In the United Kingdom, many Ukrainians are facing the risk of homelessness under failing government housing programs, he added.
According to The Independent, Homes for Ukraine, a program that matches British families who can offer accommodation to Ukrainian migrants, has seen dozens of matches break down. The UNHCR raised concern about Ukrainian women feeling unsafe with their sponsors, in addition to many hosts being unable to financially support families for the long term.
"Who the refugees are matters less," Rechitsky said. "Protection, even for Ukrainians, has just been very poorly organized. … This case shows that the whole system is broken."
At UCLA, academic centers such as the Alan D. Leve Center for Jewish Studies and the Center for European and Russian Studies are trying to aid Ukrainians by sponsoring Ukrainian graduate students and providing them with funds to extend their stay at UCLA, McBride said. He added that he wishes the University of California would make more funds available to help support Ukrainian migrants.
Rechitsky said it is ultimately beneficial to support reforms to refugee laws in order to increase the resources available to Ukrainians, alongside other migrants or refugees.
"I think the (answer) is to support all refugees," he said.
Mukherji is the 2022-2023 assistant Copy chief. She was previously a 2021-2021 slot editor and contributes to News. She is a fourth-year English and public affairs student.
Mukherji is the 2022-2023 assistant Copy chief. She was previously a 2021-2021 slot editor and contributes to News. She is a fourth-year English and public affairs student.