TikTok account captures candid moments, inspires students to romanticize lives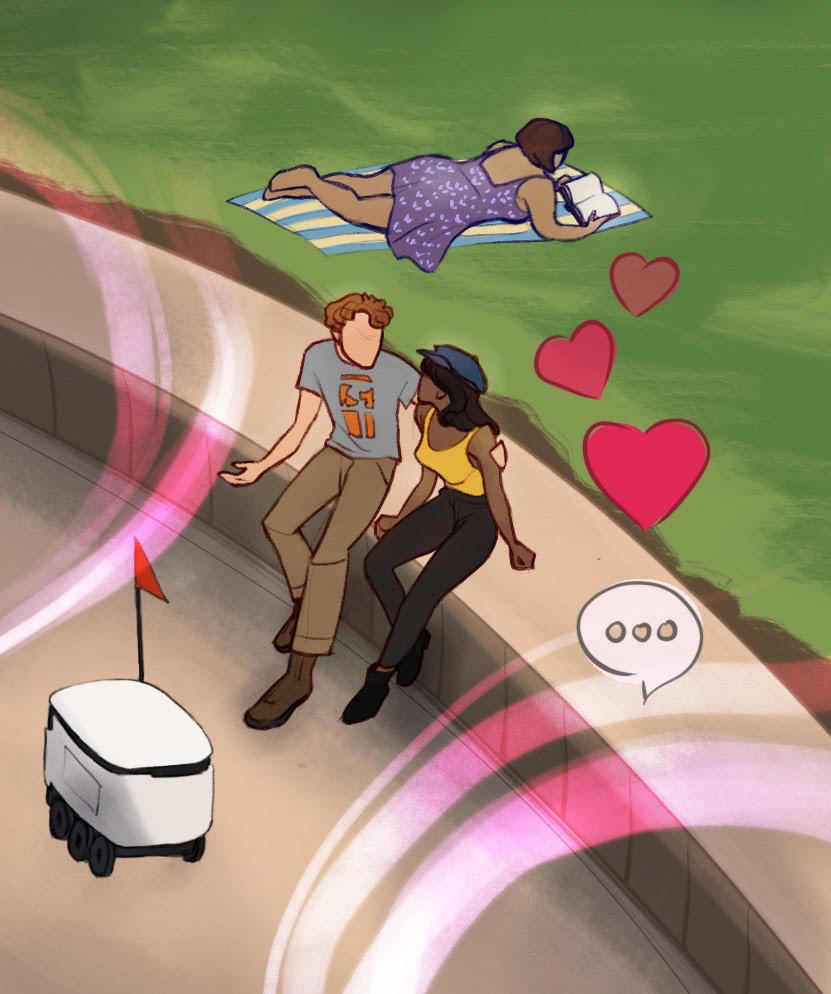 (Maddie Rausa/Daily Bruin)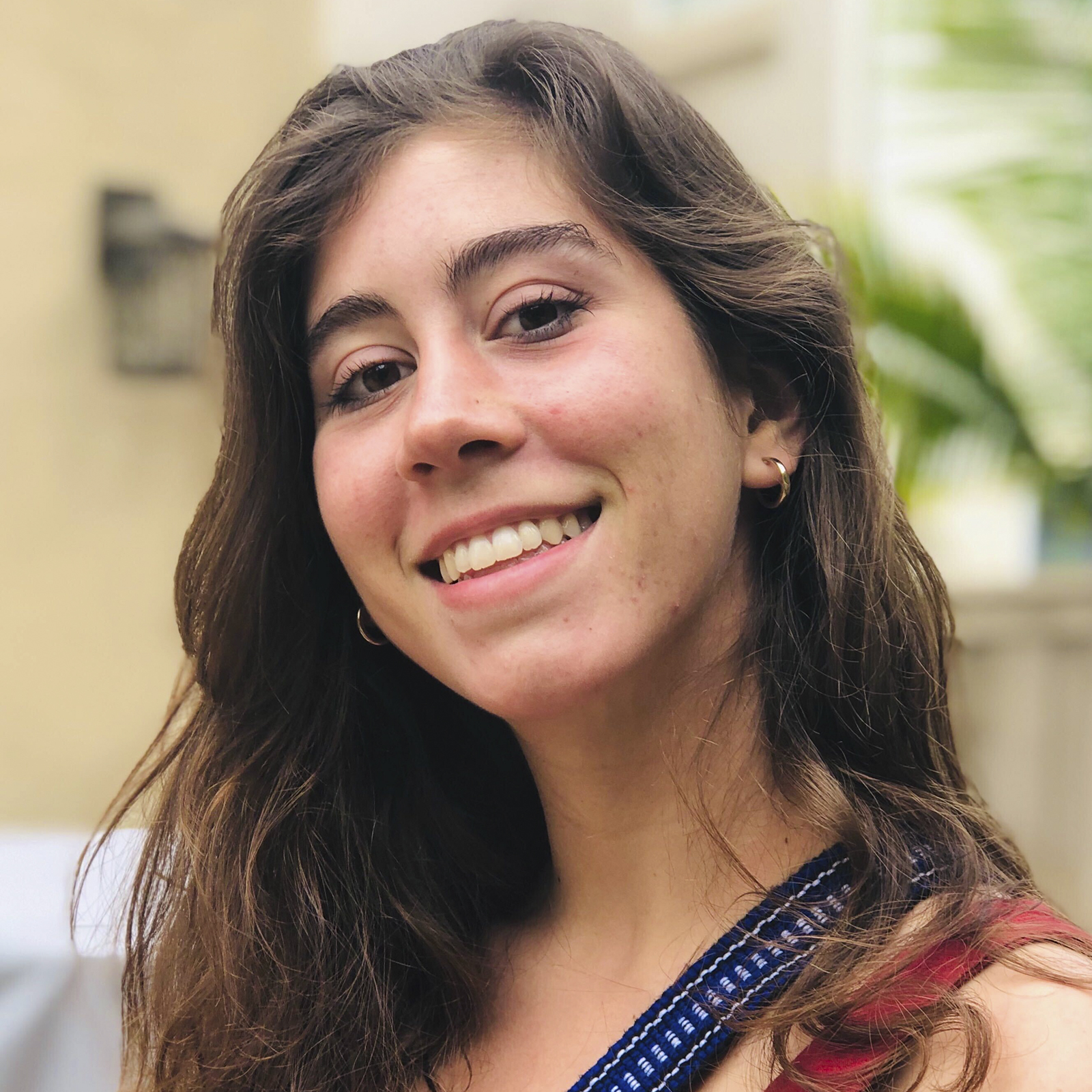 April 25, 2022 10:37 p.m.
This post was updated April 27 at 11:56 p.m.
What would motivate someone to live a fake life?
A viral TikTok account inspired Yulenny Vidana to feign drama in her own life in fall quarter. Vidana asked two male friends to stand on her left and right while walking past Royce Hall one night, hoping to attract a particular onlooker.
"If they were to catch us walking, they could create, you know, a love triangle narrative," said Vidana, a first-year bioengineering student.
Vidana was hoping to be featured on @.fakepeopleofucla, a TikTok account that posts secretly recorded videos of people on campus with fictional tales about their lives. Though her friends played along with her plan, her goal of baiting the account into posting her failed, Vidana said.
Many of the account's videos imagine blossoming romances between supposed UCLA students, happy afternoons among friends, or moments of peace in locations such as De Neve Plaza or Janss Steps.
The account, run by a UCLA student, began posting videos in September following a trend on TikTok at other colleges at the time. The UCLA version was a quick success, and the third video she posted went viral, said the account owner, who asked to remain anonymous to be able to continue to capture candid videos unidentified.
The student said the only person who knows she owns the account is her roommate, who often chooses the songs that accompany the videos.
The account has been received positively, but some commenters show concerns about her methods.
For the sake of protecting strangers' privacy, she tries to take videos from far away in which subjects' faces are not visible and never in vulnerable moments, she said.
Vidana said she noticed that although other "fake people" accounts on TikTok tend to degrade their subjects, @.fakepeopleofucla takes a kinder approach.
"The others kind of look down on people. Like the frat girl, you know, the stereotypes, the negative stereotypes. But this one's more romanticizing friendships, romanticizing the single life, just studying," Vidana said. "It's more positive."
Students also said the account had made them feel more aware of the community around them. Since following @.fakepeopleofucla, Laisha Navarro said she has become more attuned to the everyday goings-on of the UCLA campus.
"If I'm at Royce or something, I look to see, 'Is anybody recording?' or to see, 'Is there anybody who can be romanticized right now?'" said Navarro, a first-year biology student.
A few unlikely subjects have appeared on the account, including tour groups of prospective students, older couples at the beach deemed UCLA alumni and even a Starship robot.
Some members of the UCLA community have even identified their fake selves on @.fakepeopleofucla.
Sophie Speckhahn, a second-year environmental studies and geography student, discovered the account by chance. It was only when she scrolled through its posts that she noticed she was one of its subjects. The video featured Speckhahn laying on a De Neve Plaza lawn and reading a book with a ribbon in her hair, which one commenter noted excitedly.
Strangely enough, the character that appeared in the video was named Jane – her real-life middle name, Speckhahn said.
Speckhahn's made-up counterpart was making an effort to romanticize her life, according to the post, which was true, she said. However, Jane's reading material did not match her own.
Rather than a romance novel, the book in Speckhahn's hands was actually her environmental policy textbook, she added.
"It was very funny," Speckhahn said. "It felt nice to be included in a little made-up narrative."
Although Navarro said she enjoys the account, the scenarios it constructs can be unrealistic, she said. She found herself commenting on a romantic scene in which one "Michael" tries to keep "Kelsey" warm at the tennis courts to set the record straight.
"I was like, 'As a UCLA student, I can confirm this is not true. People do not do that,'" Navarro said.
The account quickly caught Vidana's attention when she discovered it, and she now looks forward to new posts, she said.
"I just thought the content was peak entertainment," Vidana said. "And it fits because I'm a hopeless romantic."