Fiat Lux: Nicole Rojas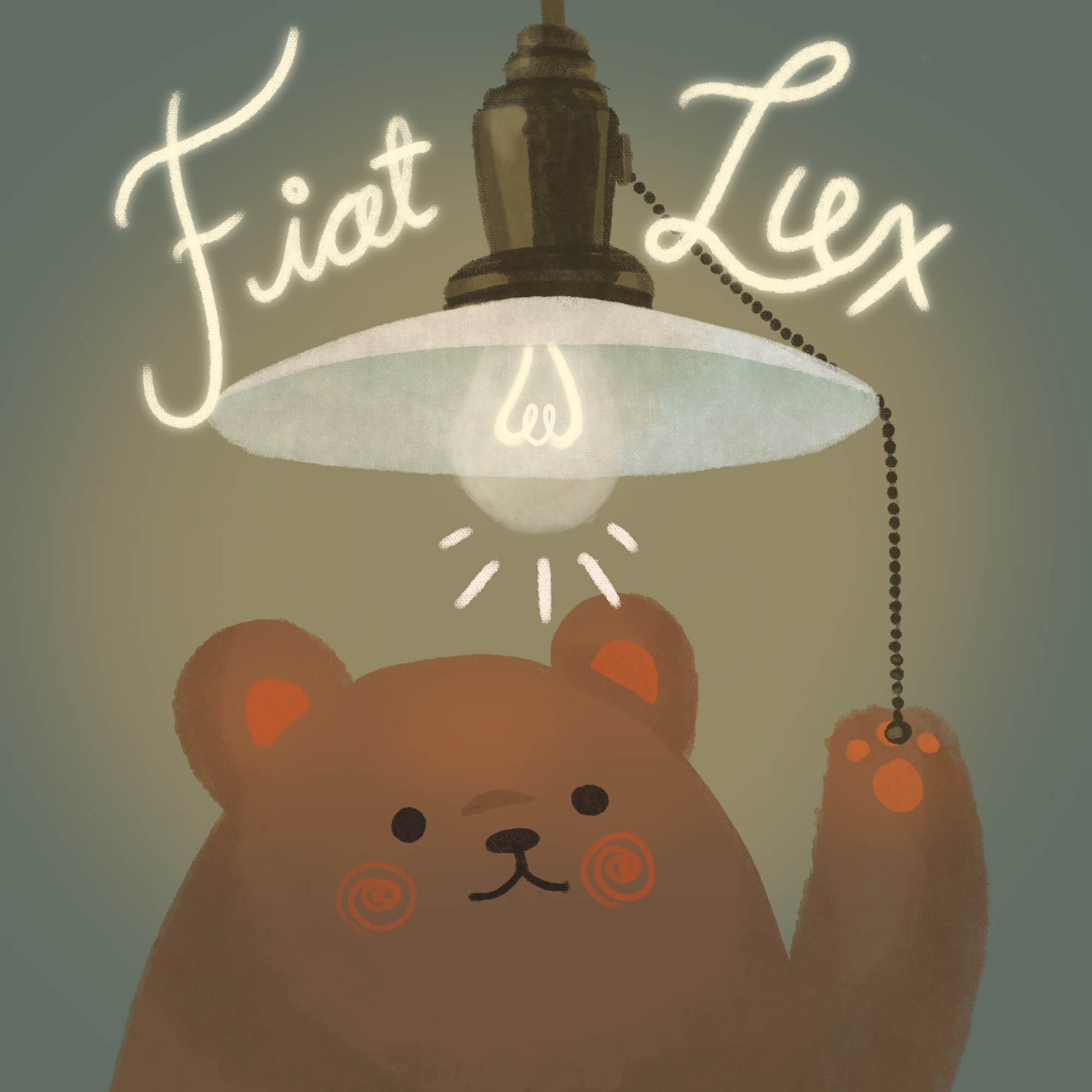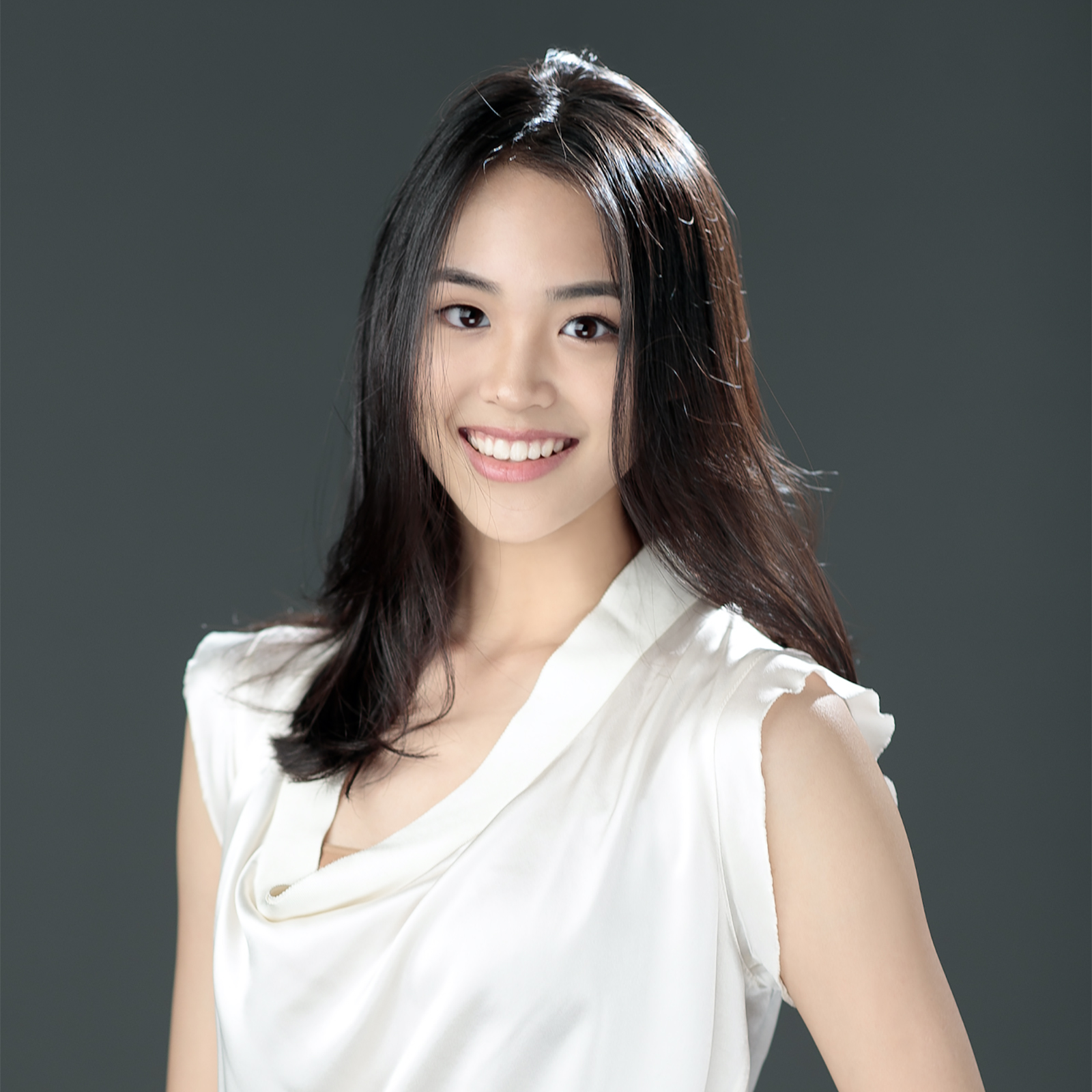 April 18, 2022 11:33 a.m.
"Fiat Lux" is a Daily Bruin podcast featuring stories of resilience from the UCLA community. In this episode, Daily Bruin News senior staff Alyssa Choi talks to Nicole Rojas, a third-year business economics student, about her experiences with homelessness and how she has made it to where she is today.
Alyssa Choi: From the Daily Bruin, this is Fiat Lux – a podcast series featuring stories of resilience from the UCLA community. In each episode, our guests share their personal stories of challenges they've faced in their lives and how they worked to overcome them.
[Music]
AC: This week, we have a story from Nicole Rojas. She's currently a third-year business economics student on campus. But in her journey to UCLA, she experienced homelessness. She came back to her Burbank home one day to find all her belongings on the curb. She was 17. Without a reliable home or a family to lean on, she wore herself out working overtime while enrolling herself as a full-time student in community college to get to where she is today. My name is Alyssa Choi, a senior staff News writer, and I reached out to her to hear her story.
Nicole Rojas: She packed all of my stuff and she just threw me out.
AC: Nicole told me that this was the beginning of her senior year in high school. She had come home at 8 p.m. after studying for an upcoming math final, only to find that she wasn't welcome home. Her mom had packed and thrown all her things out onto the curb.
NR: My mom just didn't understand why I was coming home so late – like 8 p.m. 'Why are you wasting your time at school?' Or when I would be in extracurricular activities, I would have to send a picture to her proving that I was there. She didn't really understand the culture behind school, and that's all I knew.
AC: When Nicole came to the U.S. after living with her grandmother in Mexico for seven years, her home life was unstable. Her mother usually worked two jobs, her older half sister was going through mental health issues, and school was the only thing that gave her a sense of security. School was always there unlike her family. So she focused all her energy and time on school. She told me school saved her life. But when the time came for her to start thinking about continuing her education, she found herself butting heads with her mom, who valued work over education and didn't understand Nicole's desire to learn.
NR: So, when I wanted to go to college, it was always looked down upon or it was seen as a waste of time when you could just join the workforce. Success in her book is being able to provide the necessities. My mom thought education was selfish because it took me away from home. It took me away from cleaning, and it took me away from attending to the family, which is something that is heavily valued in my culture.
AC: Hispanic college enrollment has increased in recent years and more than 80% of Latino voters in 2016 said education is a very important issue – three percentage points more than immigration. But for some families facing financial hardship, bread still comes before a degree and their children opt for employment instead of college to support their families. And this was the case for Nicole's mom, who told Nicole that she was selfish for wanting to pursue an education.
NR: I knew that if I was going to be labeled as selfish, I had a responsibility to show my family the benefits of being selfish, and that is pursuing my education, getting my career and then helping them. But I needed to be a role model, and I knew that being selfish was the only way that I was going to honestly survive, and it was the method I used to overcome homelessness.
AC: Nicole had a chance to ask for forgiveness and avoid becoming homeless. But she didn't take it.
NR: Of course, I was scared. I was crying. It was definitely a traumatizing night. But like I said, this was a hidden opportunity. So when she threw me out, I made a decision, and I said, 'OK, I don't know where I'm going. I don't know what tomorrow is going to look like, but it's a change.'
AC: She ended up at a friend's house that night in September of her senior year and for a few months she couch-hopped from one friend's couch to another.
NR: I practically lived at my job at Starbucks. I'd go there after school – would wait until my friend and their family were all asleep – and then I would come home, and then I would just repeat.
AC: The cycle continued even after she enrolled at Santa Monica College in 2019, a year into being kicked out. Halfway through her first semester at SMC, living complications forced Nicole to move into her uncle's house in La Crescenta, about an hour commute from SMC by car – except that she didn't have a car. And on top of that, she was averaging 50 hours a week tutoring, walking dogs while attending SMC full time.
NR: I was advised by so many people – counselors, everyone – to take the semester off, get my life together. Even in high school, I have my high school counselor – she told me, 'Nicole, you're homeless, you don't even have a roof. How are you going to pay for college?' You know, 'Take care of your basic necessities before you could even pursue anything else.' But, to me, that pillar of education is a necessity.
NR: So, I would wake up at 3 a.m., catch the bus at 4 a.m., catch four buses to Santa Monica College to my 8 a.m. class, and then I would get back by 10 p.m. to start homework, to wake up at 4 a.m. to go to work at Starbucks. And it would just be a cycle. It was a really numbing cycle.
[Music]
AC: Nicole told me that at the end of every day, her feet would throb from walking and standing for hours on end. There was a voice in the back of her head telling her to quit – that it's too hard. She was exhausted, losing weight and neglecting her health. But she still didn't stop.
AC: It seems like you had all the reasons to quit school, so why didn't you?
NR: That continuity of learning and progressing was necessary for my survival because I saw my mom and my sister survive, but I never saw them live, you know. So it was that constant, 'I need this. I need this or else I'm just going to be like them.' Nothing in my life was certain except for school. I knew that I had an 8 a.m. class this day, and I knew I was going to it. I knew I had an assignment due this day, and that wasn't going to change whether I was homeless or not. But for me, it's the education – not really the schooling. So, it just so happens that the most stable thing was that institution.
[Music]
AC: Last year, a UCLA study found that 1 in 20 UC students were experiencing homelessness – a stat that has been on the rise for the last decade. What's more is that there is a disproportionate number of Latinx students experiencing homelessness, with the study stating that 70% of all homeless students in California from 2018 to 2019 were Latino. Being homeless can inevitably expose students to more absences, leading to lower graduation rates and a lesser likelihood of being ready for college.
NR: So, it was kind of really disheartening to see my friends getting into college and me not even knowing where I was going to sleep the next day. I continued to work at Starbucks. I kept moving Starbucks stores to accommodate my living situation. So, I was constantly adapting again. And of course it was exhausting, but there was a knowing that it was temporary, so that really got me through it.
[Music]
NR: A few days before I turned 19, that's when that 50-hour work week paid off, and I was able to pay for a room for myself and continue working.
AC: During that time, Nicole was applying to universities but was doubtful she would make it to UCLA. And then the acceptance letter from UCLA arrived. And she couldn't believe it. Her life was finally taking a turn for the better.
NR: Honestly, I remember that day that I got into UCLA. I had ruled it out completely. I was like, 'No, this is not happening,' but I just called my best friend, and we both just started crying because she had been through my journey all along, and we knew it was going to be OK. And this was just that confirmation. And we have been waiting for so long, and that acceptance letter was just the confirmation that we needed.
AC: Nicole now lives at the Opportunity House, an affordable housing facility for former homeless foster youth on Hilgard Avenue. The place was a former UCLA sorority house that now houses up to 50 college students who attend school in LA County.
NR: So, it is a shelter, but it is really supportive – and it does feel like a home, which I haven't been in a stable place for longer than six months since I was 17, so this is kind of a breath of fresh air. And I was able to get a scholarship that gives me monthly income, and my school is fully paid for, so it was all worth it. And in my head, it just made a great biography. So, yeah, I'm happy. I'm grateful.
[Music]
NR: So, I'm looking forward to staying here, at least until I complete my bachelor's, and I can focus on school and be a student. And since I don't work at Starbucks anymore, it's crazy to me that I even have that luxury. And, to me, it is a luxury. And maybe to other students it's an expectation of, 'You don't have to work during college,' but I have worked to give myself that luxury.
AC: Nicole got a full ride to UCLA and is now a full-time student majoring in business economics. Her choice of major? Well, that was deeply rooted in her experience of being homeless.
NR: When I first became homeless, I really got into problem solving and efficiency. I didn't want to do – I couldn't afford to do something that wasn't efficient. Honestly, in terms of business, I think that businesses have a responsibility to really shape the communities around them. I know that businesses and organizations really helped me. So, if I could go in into places that people like me don't usually appear. You know, there's tables where decisions are made, where talks about efficiency and how cause and effect, and 'What's going to happen if we do this?' You know, there's a lot of people left out of the conversations and forgotten when making decisions. So, I really want to be at that table where I can bring perspective where it lacks.
AC: Nicole is constantly looking toward the future. She knows, maybe even better than some of us here, that there will be uncertainties and bumps along the way. But she tells me she's excited to keep going.
NR: It's a lot of grunt work to really get to know yourself and to realize what's important to you – and you can't rely on anything or anyone to give that to you. And I didn't rely on school to give that to me. I just relied on school to expose parts of myself that I wanted to get to know better. So, I realized that if I want to be someone who I'm proud of or if I want to be around someone who I want to be like, I'm going to have to build her. That's just something that we're all going to have to do, and we can't get lazy, and we can't get unmotivated because you're really worth it. And if you feel like you are stuck or if you are in an environment that you know you don't belong, really listen to that and change your environment. Again, I don't know what's going to happen, and I get a lot of college students can relate to this. We don't know where we're going to be in a couple of years. We don't know if we're going to get that job or not after we get that degree, but I'm excited about just me and what I'm going to experience and what I'm going to see because I trust myself. I trust myself to build a life that I'm proud of because I've done it before – and I'm going to keep doing it. When I wake up, I just see potential. I see potential, and I think everyone has potential in them.
[Music]
AC: Thank you so much for tuning into Fiat Lux. Many thanks to Nicole for sharing her story with us. She is currently a junior consultant and executive intern for Management Consulting at UCLA and a consultant for a nonprofit organization called Twinspire. She'll be interning at Citigroup this summer as an investment banking summer analyst.
This episode was written by Alyssa Choi and edited by Zoe Willoughby. Our podcast producer is Zoe Willoughby, and the show's artwork was done by Katelyn Dang.
Fiat Lux is brought to you by the Daily Bruin, UCLA's student newspaper. You can listen to this show and others by the Daily Bruin on Spotify, Apple Podcasts and SoundCloud, and you can access our episodes' audio and transcripts on our website, dailybruin.com.
Music is courtesy of ALIBI and Podington Bear.