ASUCLA executive director Pouria Abbassi to receive Ellis Island Medal of Honor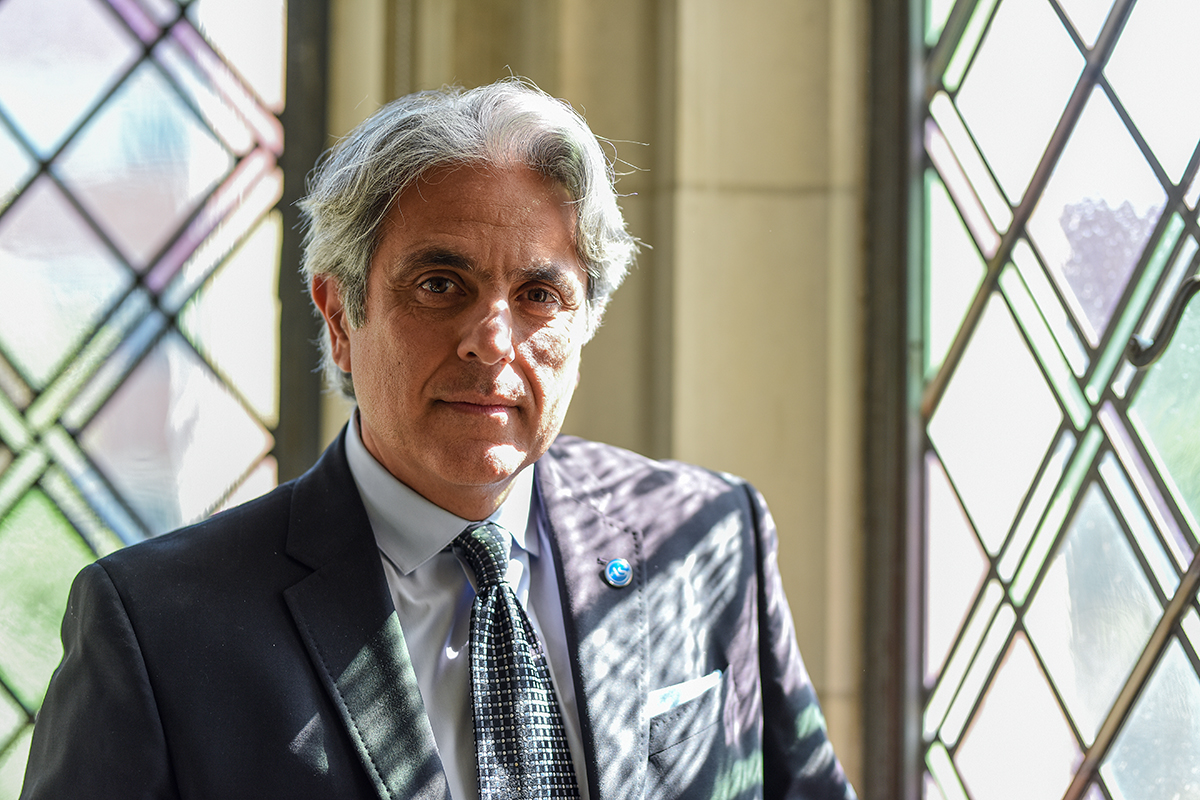 Associated Students UCLA executive director and CEO Pouria Abbassi poses for a portrait. Abbassi will receive the Ellis Island Medal of Honor in May. (Ariana Fadel/Daily Bruin staff)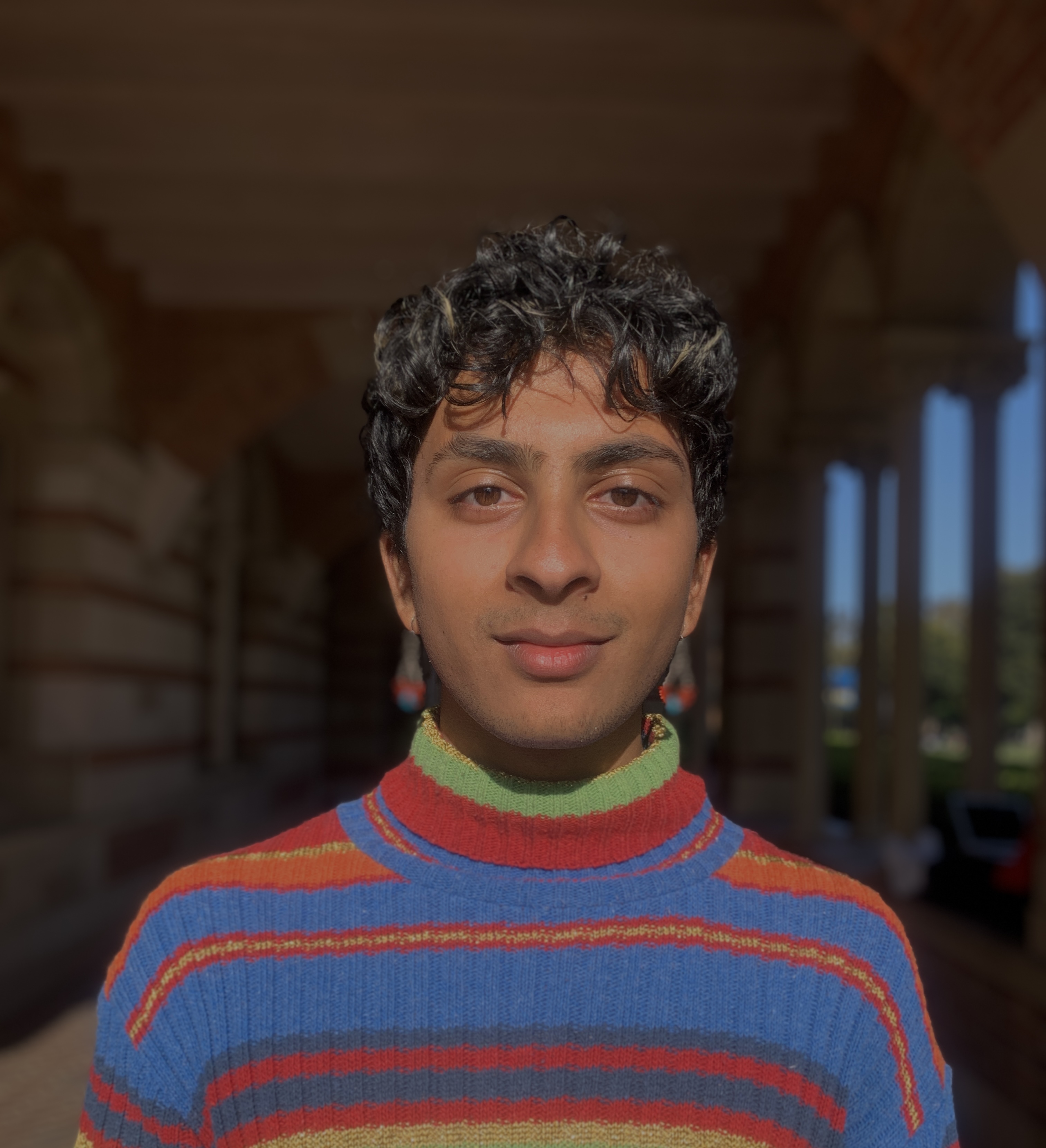 Associated Students UCLA executive director Pouria Abbassi will receive the Ellis Island Medal of Honor in May for his contributions to underserved communities and several industries.
The award honors individuals of immigrant descent who have given to those who are less fortunate while maintaining their heritage's traditions, said Kate Haas, executive director of the Ellis Island Honors Society in an emailed statement.
Abbassi, who is also CEO of ASUCLA, came to work for the Bruin community with experience in the hospitality and healthcare industries.
Haas said Abbassi's work to provide medical services with the Providence Tarzana Foundation, a non-profit organization with the goal of improving the health of the San Fernando Valley community, was a deciding factor in his receiving the medal. She said his efforts to improve society with the Pacific Council on International Policy, a group working to promote global engagement across Los Angeles and California, were another factor.
Abbassi, a biomechanical engineering alumnus who graduated in 1989, is Iranian American and said he aims to remain aware of the hardships facing immigrants before him that made his journey easier. Past recipients of the award share similar, influential stories, he added.
"It's a humbling experience, and I think humility is part of being a Bruin," he said. "When you look back at why individuals get honored with this recognition, it is really less to do with how they run their businesses or are successful from a financial standpoint – it is really a recognition of a body of work that they have been responsible for."
Abbassi said his experience as a Bruin taught him about resilience, appreciating diversity and communication skills.
Abbassi said he feels blessed to be a part of the Iranian American community and works to make sure they are recognized by ensuring his community can participate in the social and civic engagement present in LA.
Kelly Inouye-Perez, the UCLA softball coach, said she had a dynamic first impression of Abbassi and eventually found him to be a strong leader. She said Abbassi worked to bring the softball program to Japan prior to the 2020 Olympics as a way to build the school's brand overseas before news of the COVID-19 pandemic. This work helped Inouye-Perez build a trusting relationship with him, she added.
"What I learned in the beginning phases (of the project), without realizing just how experienced and successful he is, is he was pulling together an idea and brought together people to be able to energize and guide how we could make this happen," Inouye-Perez said.
Monroe Gorden Jr., the vice chancellor of student affairs at UCLA, said Abbassi's care for people and pride in his heritage stood out to him.
For instance, Abbassi worked to improve the quality of food that ASUCLA serves, Gorden said. He said Abbassi helped make cash registers compatible with CalFresh, a program providing financial assistance to purchase food for low-income Californians, including college students. The university has also secured federal and state grants directly because of Abbassi's work, he added.
"It takes a very special person to come from the private sector, having different levels of experiences with different types of constituents, and be able to come to the university and to really show students the type of respect that I believe he shows," Gorden said.
Abbassi also said one of his favorite undertakings has been mentoring young professionals. He added that he was able to invite architecture and urban design students from UCLA and the University of Southern California to aid in the construction of the neighborhood surrounding the Los Angeles Convention Center to create a robust vision of the project.
Abbassi's commitment to innovation, passion to broaden UCLA's worldwide brand, and alignment of ASUCLA's mission with the university have shaped current and future leaders, said Youlonda Copeland-Morgan, the vice provost of enrollment management at UCLA, in an emailed statement.
"I couldn't think of a better recipient to be awarded the 2020 Ellis Island Medal of Honor," she said.
Kodialam is a National and Higher Education contributor. They are a first-year student pursuing a double major in communications and geography.
Kodialam is a National and Higher Education contributor. They are a first-year student pursuing a double major in communications and geography.