Climate Justice Forum 2022 attendees discuss climate activism strategies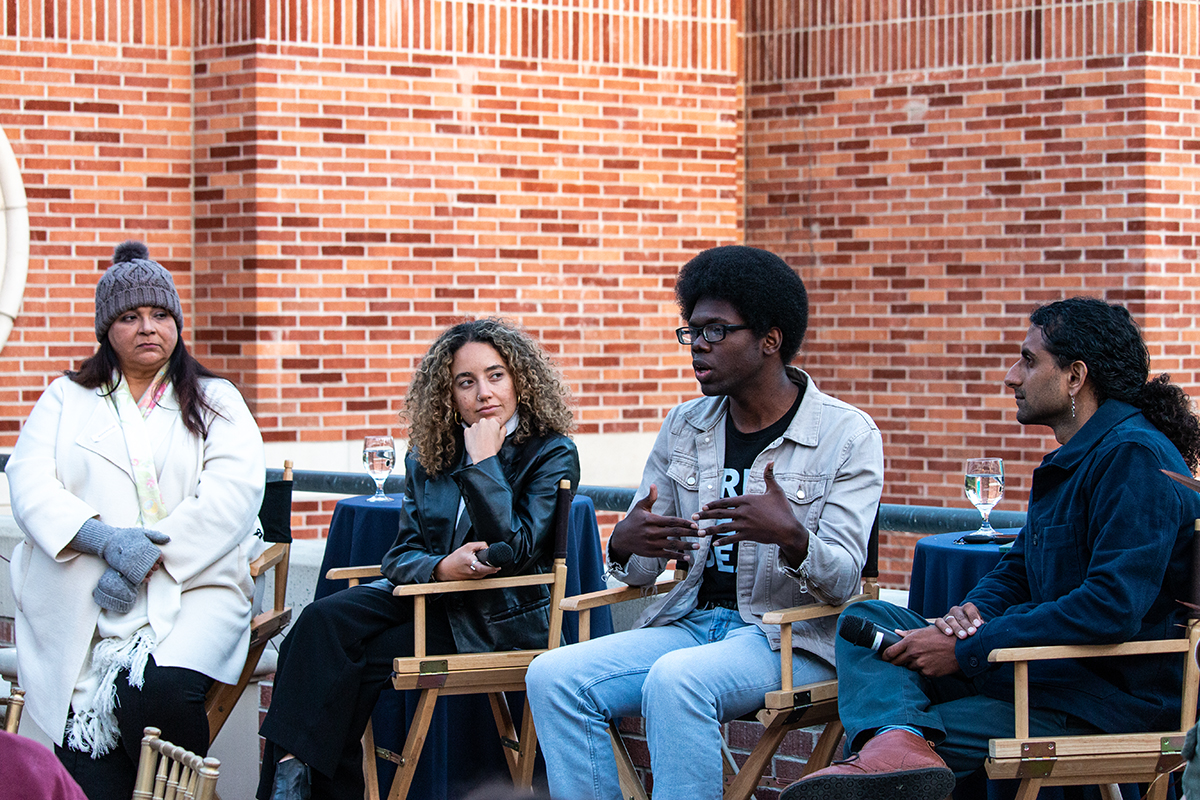 Panelists (pictured) spoke about the importance of diverse approaches to climate advocacy at a forum Tuesday. The event was organized by the Environmentalists of Color Collective and UCLA's Carbon Neutrality Initiative. (Megan Cai/Daily Bruin)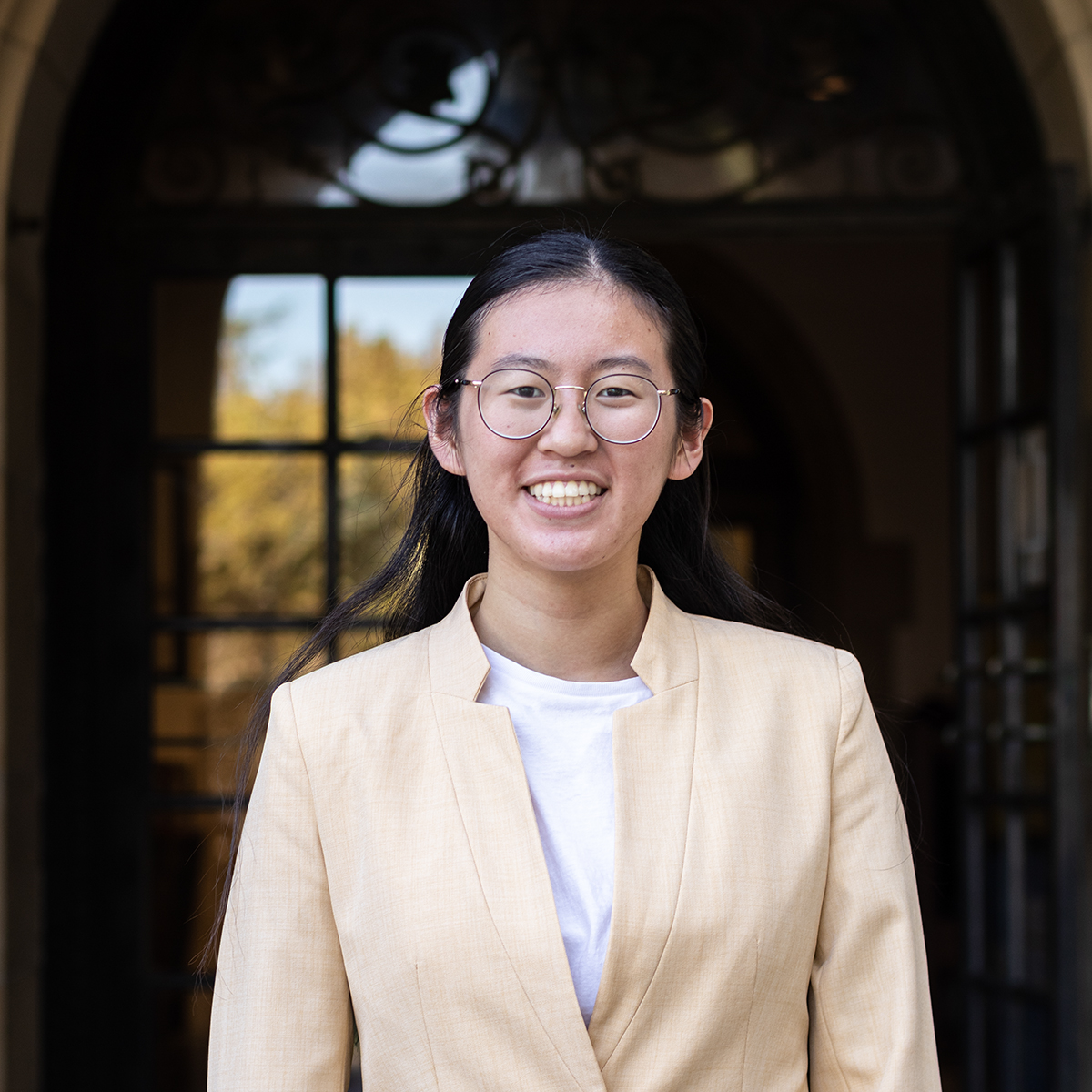 Students and speakers emphasized the importance of inclusive climate activism at a forum on campus Tuesday evening.
About 50 members of the UCLA community, including students and staff, gathered at the Climate Justice Forum 2022, hosted by the Environmentalists of Color Collective and UCLA's Carbon Neutrality Initiative at the Fowler Museum. Four panelists shared their experiences working as environmental activists in the Los Angeles area.
The organizers aimed to present strategies for developing a climate optimism mindset and feature the voices of historically marginalized identities, according to an Instagram post advertising the event.
Isabel Dawson, a third-year environmental science student and a coordinator of ECC, said she was motivated to continue the annual event when she heard fellow students express their fears about the climate's future. This is an issue the younger generation, in particular, is concerned about, Dawson said.
"As a group, we decided we want to talk about that because, as the youth, that's what we're going to be dealing with," she added.
Dawson said her textbook defined environmental justice in the context of harm done to the environment, with the expected responsibility shouldered by an individual or group being proportional to their damage. However, ECC was founded on the principle that no harm should be done in the first place, she said.
With this emphasis on less mainstream perspectives, she added, ECC focused on bringing in diverse voices in both the speaker panels and the audience.
Josiah Edwards, a panelist and an organizer with Sunrise Movement LA, a youth organization promoting environmental efforts, said connecting with frontline communities is necessary for building a movement.
"If you want to get involved, actually explore the entirety of Los Angeles and speak to everyday people whose experiences are directly connected to the climate crisis," he said.
Rosalinda Morales, a panelist who opened the event, shared her story as an activist and resident of Vista Hermosa – a community built on top of an old oil field. After continued leakage of toxic gasses, such as hydrogen sulfide, Morales and her neighbors decided to take action and partner with both local organizations and government officials to enact change.
"I've lived with the climate crisis my whole life," Morales said. "I don't want to see the future generations have to go through what I have lived through."
Trisha Khattar, a first-year world arts and cultures student, said she attended the forum to understand how meaningful change is created within the environmental movement.
"There's this sense of climate doom where people are overloaded with all this information," Khattar said. "Forums like this can provide some nuance into that discussion."
Lawrence Tran, a first-year environmental science student, said he attended the forum to learn how to address climate anxiety through an optimistic lens.
"Even if you're not someone that studies climate change reports, you should be aware of climate change and how to healthily approach it in the future," Tran said.
[Related: UCLA community reflects on climate report, ways to take action for environment]
In response to similar concerns, Gia Chinchilla, a panelist and founder of the Climate Action LAb, an LA-based organization promoting environmental activism, emphasized the importance of connecting with others and being vulnerable to normalize these feelings of climate distress.
"My antidote to climate anxiety is forming community," she said.
Farmer Rishi, a panelist and an environmental educator, said learning about how cultures coexist with nature can help with climate anxiety. Rishi also described the harmful implications behind the "zero" campaigns of Western societies, such as "zero waste" or "net zero emissions."
"That is a terrifying message: telling you that the best thing you could be in this world is to be zero," he said.
Lorna Avila, a fourth-year environmental science student and president of ROOTS, a student-led organization at UCLA advancing community environmental advocacy, said learning about environmental justice will help people be more proactive.
Despite the challenges of environmental issues, panelists reiterated that they had hope for the future.
"I will never give up hope," Morales said. "I have to stay positive. I have to keep moving forward. I never looked back, and I never wonder, 'Why am I even doing this?' It has to get to a better place."
Dai-Liu is a News reporter on the science and health beat and a Copy contributor. She is currently a a second-year neuroscience student.
Dai-Liu is a News reporter on the science and health beat and a Copy contributor. She is currently a a second-year neuroscience student.