Gymnasts Jordan Chiles, Norah Flatley to compete for individual NCAA titles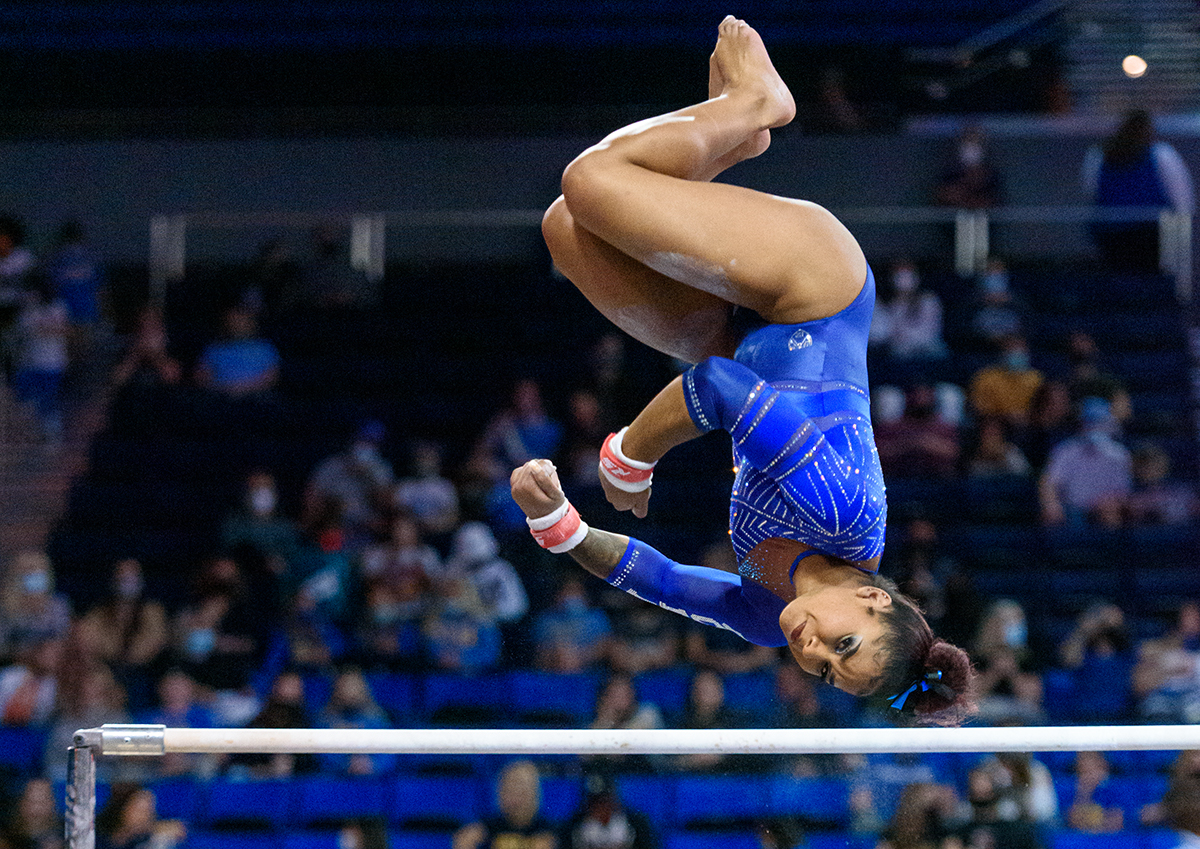 Freshman Jordan Chiles competes on bars. Chiles qualified for the NCAA championships on bars and floor while senior Norah Flatley qualified in the all-around. (Kanishka Mehra/Daily Bruin senior staff)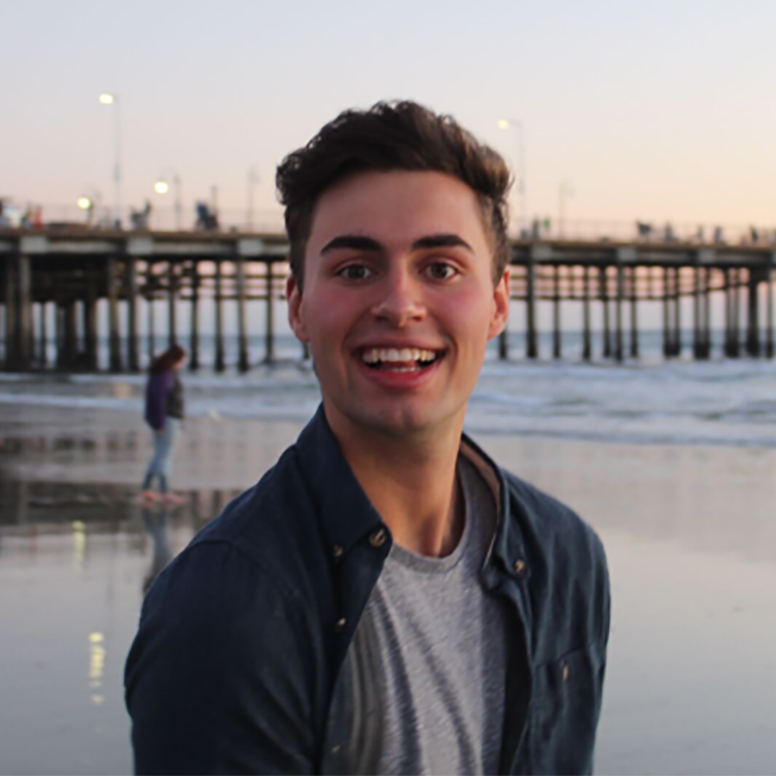 After competing together throughout their gymnastics careers, two Bruins will gun for individual titles at the NCAA championships.
While No. 12 UCLA gymnastics failed to qualify for nationals for the second straight season after being ousted by No. 3 Michigan and No. 8 Missouri in the NCAA Raleigh Regional Final, senior Norah Flatley and freshman Jordan Chiles will represent the Bruins at the NCAA semifinals in Fort Worth, Texas, on Thursday.
Both qualified for the NCAA championships based on their performances in the second round of the NCAA regionals, with Flatley qualifying in the all-around after scoring a 39.575 and Chiles qualifying on bars and floor, events in which she ranks 18th and 23rd in the nation, respectively.
Both gymnasts will join new teams Thursday as Flatley will rotate with defending national champion Michigan and Chiles will rotate with Missouri.
Though the Tigers spoiled the Bruins' return to nationals, Chiles said she won't be holding a grudge.
"I'm not the type of person that gets angry or mad about something that I can't control," Chiles said. "I'm really excited to be part of their rotation. This is their first championships. They've never done this before, and I'm in the same position. We're going to have fun."
The Olympic silver medalist has scored a perfect 10 on both events in which she will be competing in Fort Worth, with her first perfect score coming on floor against Utah on Feb. 4 – the first perfect score by a Bruin freshman in five seasons.
Chiles added another perfect 10 on floor a month later and brings a 9.908 average on the event to Texas.
The Washington native has UCLA's only perfect 10 on bars this season as well, which came in a road meet with Stanford on Feb. 12. She tallied two 9.950s on bars at the NCAA regionals and has scored 9.950 or higher five times this season en route to a 9.858 average.
Coach Chris Waller said Chiles needs to bring the energy she has shown in home meets to Texas.
"She needs to have a good time and be excited," Waller said. "I just want her to enjoy herself and bring a Pauley performance into Dickies Arena."
As for Flatley, Waller has called the senior the team's MVP this year after a season in which she emerged as an all-arounder and earned a 9.898 average on bars. In potentially her last meet for the Bruins, she will have the chance to compete alongside her former elite gymnastics teammate, Chiles, bringing her UCLA career full circle.
"This whole year has been nostalgic just by having Jordan on the team," Flatley said. "We've been competing together since we were 10 years old, and there's no better way to end it than being here together. I'm so grateful for it."
The senior has four all-around scores above 39.500 this season but didn't compete in the all-around in the Bruins' final meet of the season after she said she didn't feel mentally prepared to compete on beam or floor.
The NCAA championships will be the first time the all-arounder has competed without her team, and Flatley said while she will miss the rest of her teammates, she will try to represent UCLA well.
"I've been saying all week that I wish things were different and that they (the rest of the team) were coming with me," Flatley said. "But I think Jordan and I just want to have fun together no matter the results."
With Chiles' 21st birthday around the corner on Friday, the freshman said her family is driving from Houston to watch her compete. However, she said she wouldn't let the impending celebration cloud her focus on the competition.
"Business first, party later," Chiles said.
Competition begins at 3 p.m. on Thursday.
Edgar is currently a Sports staffer on the gymnastics beat. He was previously a contributor on the men's tennis beat.
Edgar is currently a Sports staffer on the gymnastics beat. He was previously a contributor on the men's tennis beat.