UCLA softball aims to maintain win streak in home series against Oregon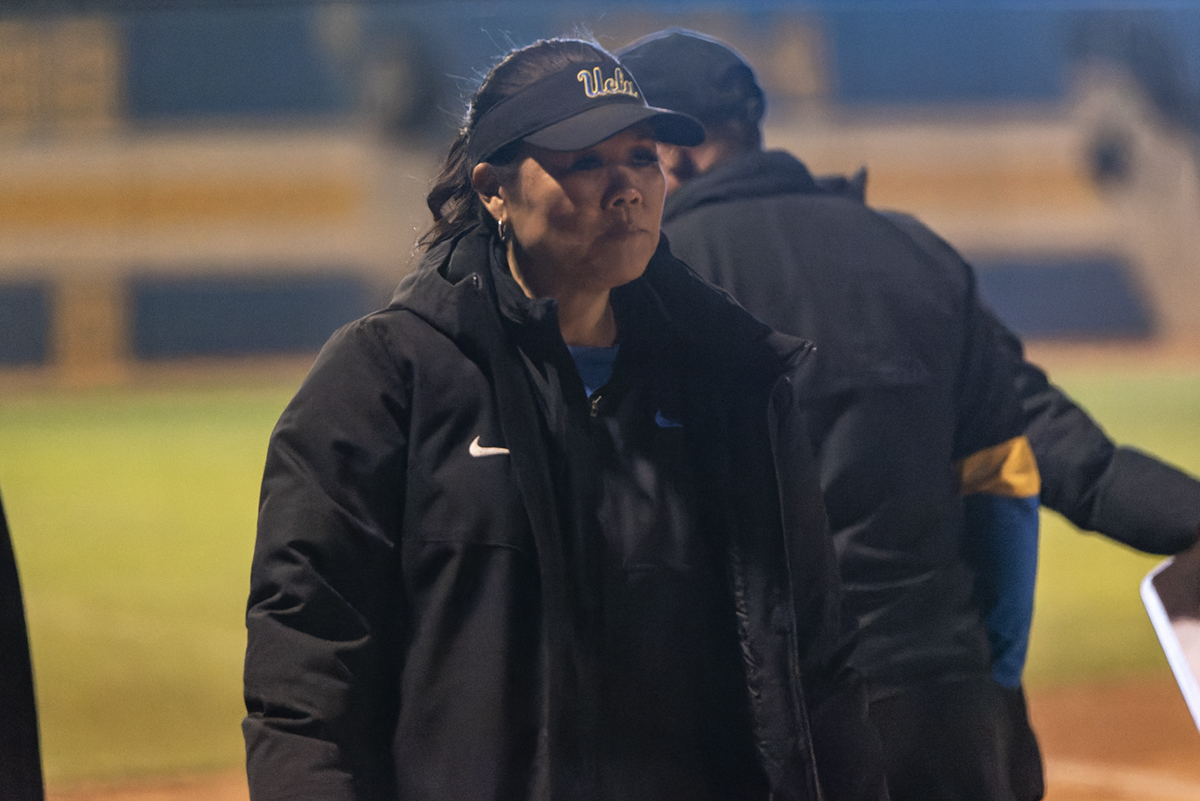 Coach Kelly Inouye-Perez looks on. Inouye-Perez passed the 700-career-wins mark in No. 3 UCLA softball's series-sweeping victory over Washington on March 27. (Marc-Anthony Rosas/Daily Bruin)
softball
---
No. 12 Oregon
Friday, 7 p.m.
Easton Stadium
Pac-12 Networks
---
No. 12 Oregon
Saturday, 7 p.m.
Easton Stadium
Pac-12 Networks
---
No. 12 Oregon
Sunday, noon
Easton Stadium
Pac-12 Networks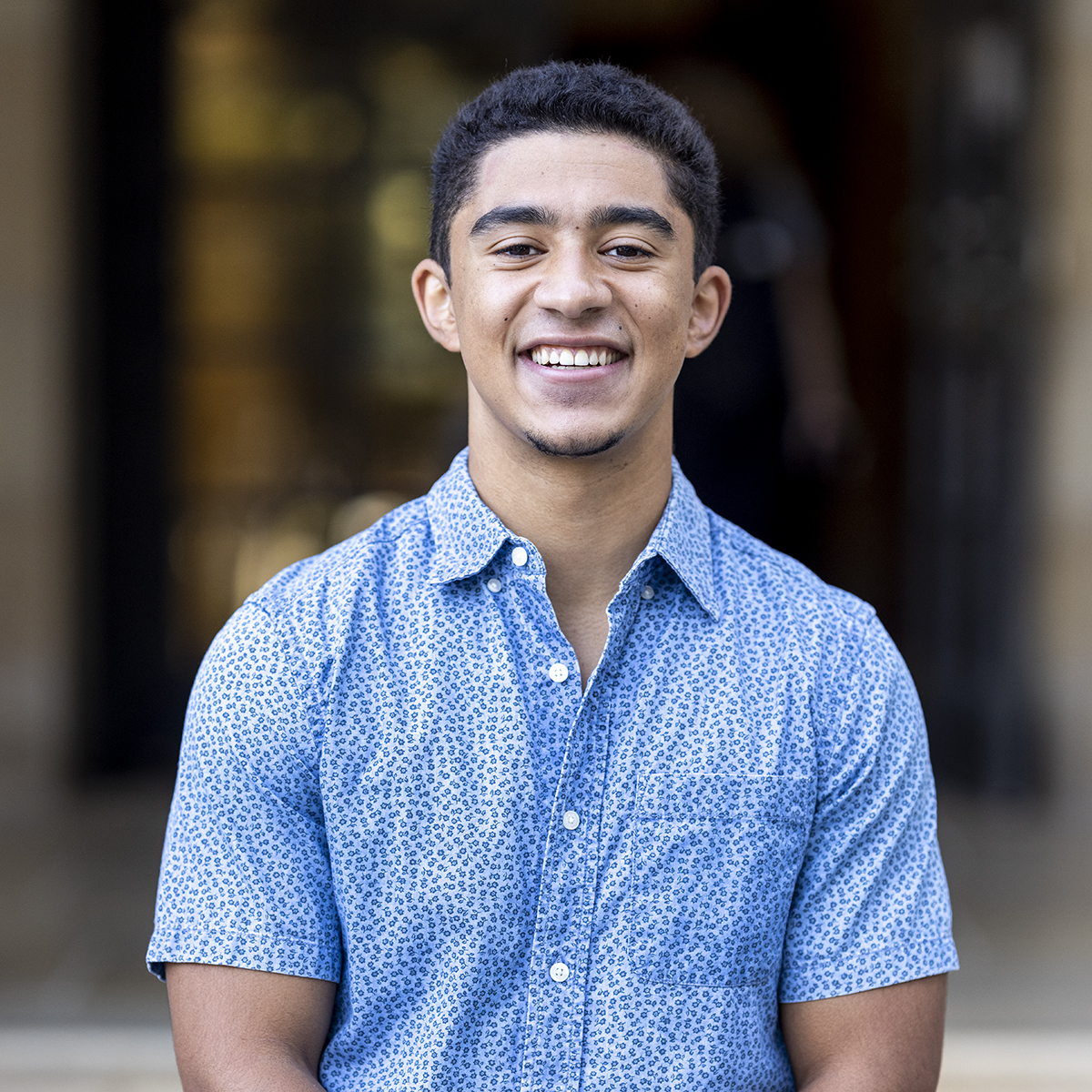 March 31, 2022 12:18 a.m.
The Bruins are in the midst of their longest winning streak since 2018.
But their next opponent is the same one that ended that run four years ago.
No. 3 UCLA softball (28-3, 6-0 Pac-12) will have the opportunity to extend its 21-game winning streak from Friday to Sunday during its three-contest homestand against No. 12 Oregon (24-5, 4-2). The Bruins had their previous run of 25 straight victories snapped by the Ducks back on March 17, 2018.
"We look forward to getting after Oregon, a lot of respect for them," said coach Kelly Inouye-Perez. "They always bring a challenge, but for us, really just trying to find consistency in our game. I'm really excited about where we're going."
UCLA is coming off consecutive sweeps over Arizona and Washington to start conference play, and the matchups against Oregon will be its third straight series with a team that finished in the top five in the Pac-12 standings last season.
Despite the perfect beginning to Pac-12 play, redshirt junior pitcher/first baseman Megan Faraimo said the team can't think about its recent success if it wants to stay undefeated against conference foes.
"It's important that we flush this past weekend and even the weekend before that and just focus on what's coming next and not letting this influence how we prepare for the next weekend," Faraimo said. "Emotionally, everyone is really connected."
Faraimo began each of UCLA's sweeps with complete-game victories and tallied four wins and a save through the team's first six conference contests. Meanwhile, redshirt senior pitcher Holly Azevedo threw her second no-hitter of the season during the opening series and held the Huskies scoreless through 5.1 innings in the second game of the series in Seattle.
In addition to boasting the nation's third-best ERA at 1.14 to start the season, the Bruins have still picked up wins while missing key starters because of injury.
UCLA has lasted its entire ongoing 21-game winning streak without redshirt senior outfielder Aaliyah Jordan, who has hit .389 and tallied 197 RBIs in her 211 games as a Bruin. And after hitting a career-best .425 in her first 27 games of the 2022 campaign, redshirt senior infielder Kinsley Washington has been sidelined for the past four contests.
Redshirt senior infielder Delanie Wisz – whose hit proved to be the deciding home run in the top of the seventh inning of UCLA's 5-4 win Sunday – said the seniors' absences have hurt the team but added opportunities for its underclassmen to grow.
"Kinsley and Aaliyah, both of them are such great leaders on the team," Wisz said. "Having them out of the lineup, it's tough, but I think the freshmen and some of the younger players stepping into those roles are really gaining them experience as well."
Even with the injuries, the blue and gold has scored 19 runs during its four games with both seniors out. UCLA will now take on an Oregon team that ranks 68th nationally in ERA at 2.87 despite being the 12th-ranked team overall.
When the Bruins open their series against the Ducks at Easton Stadium on Friday, Inouye-Perez will have the chance to earn career-win No. 701 after reaching the seven-century mark with the team's most recent win Sunday.
After leading UCLA to two Women's College World Series titles, Inouye-Perez said she owes her first 700 wins to the players that have donned the blue and gold during her 16-year head coaching career.
"It's all about all the UCLA athletes that have come through that have carried on this tradition," Inouye-Perez said. "The tradition of excellence, that's what that 700 represents."
Carlson is currently a staff writer on the football, men's basketball and women's basketball beats. He was previously a reporter on the softball and men's golf beats.
Carlson is currently a staff writer on the football, men's basketball and women's basketball beats. He was previously a reporter on the softball and men's golf beats.