Farhang Foundation commemorates Nowruz to connect, celebrate Iranian community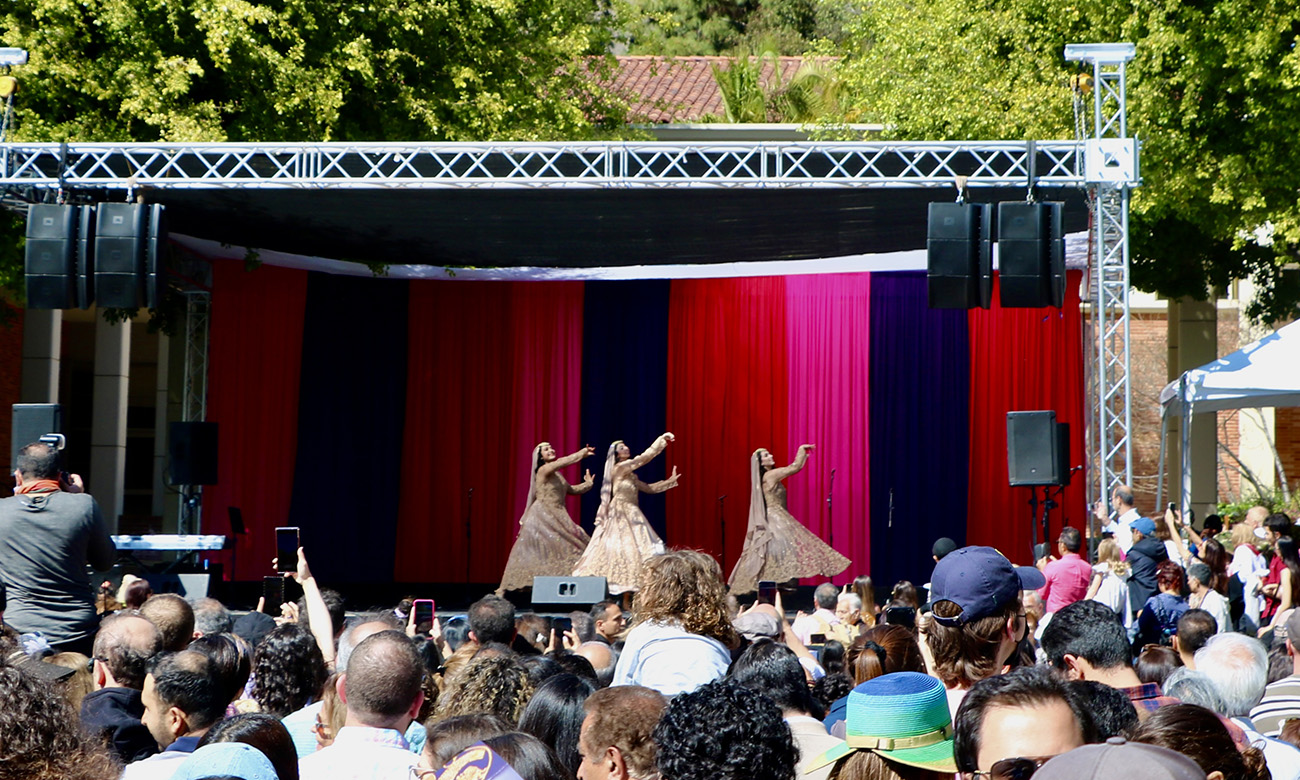 Farhang Foundation hosted it's 13th annual Nowruz celebration in UCLA's Dickson Court on March 20. The event featured various exhibitions of Iranian arts and culture from across Los Angeles, including a performance by the UCLA Iranian Music Student Ensemble and a Persian tea house. (Noah Danesh/Daily Bruin)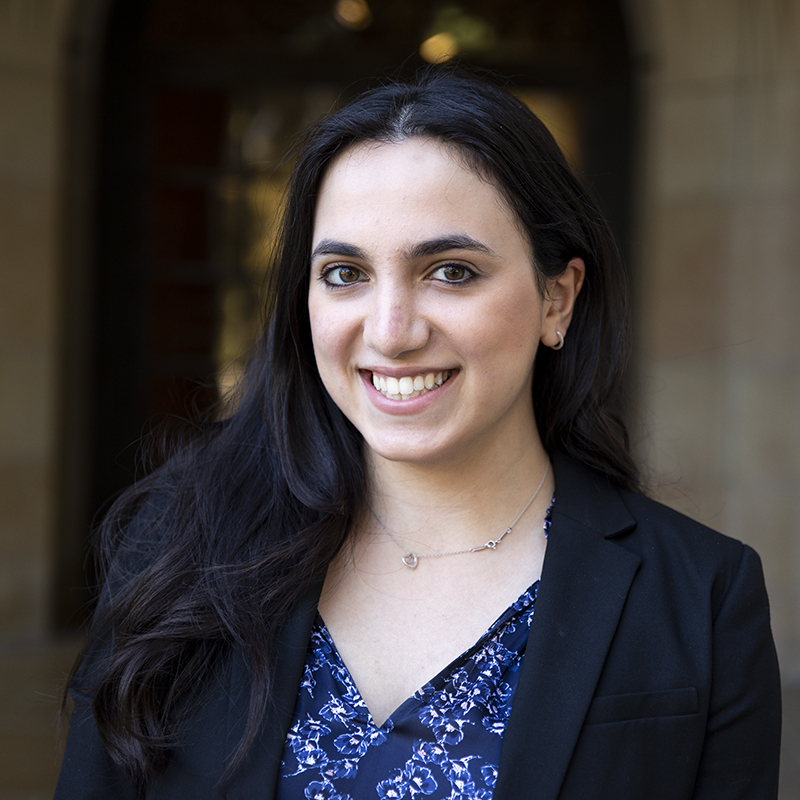 Thousands attended Farhang Foundation's 13th annual celebration of Nowruz on March 20 at UCLA's Dickson Court to commemorate the Iranian New Year and the cultural history of Iran.
The event featured traditional dance and musical performances from groups including the LA Daf Ensemble and the UCLA Iranian Music Student Ensemble. Guests also enjoyed a tea house with authentic Persian teas, sandwiches and sweets, as well as calligraphy demonstrations and a look at the Getty Villa's upcoming Persia exhibition.
The Farhang Foundation was established in 2008 as a nonpolitical, nonreligious organization with the mission of celebrating and promoting Iranian arts and culture, said executive director Alireza Ardekani. The annual Nowruz celebration was one of the foundation's first events, Ardekani said.
"You don't have to be Iranian to celebrate (Nowruz)," Ardekani said. "It's really the true celebration of spring and Mother Nature – that's a common thing that we all have."
The foundation's first eight annual Nowruz events were held at the Los Angeles County Museum of Art, but once they began surpassing 10,000 attendees, the celebration was relocated to UCLA, Ardekani added.
The Farhang Foundation has also worked with UCLA to create more initiatives centered around Iranian culture. In 2018, the foundation donated $1 million to the UCLA Herb Alpert School of Music to establish an academic minor in Iranian music. The foundation also serves as the sole sponsor of the UCLA Film & Television Archive's annual Celebration of Iranian Cinema.
Westwood is also home to Persian Square, or "Little Persia," an area officially recognized by the City of Los Angeles because of its high concentration of Persian businesses and residents, making UCLA an ideal home for the annual event, Ardekani said.
Promotion for the annual celebration begins in mid-January when more than 600 streetlight pole banners are displayed alongside Los Angeles's busiest streets, including Sunset Boulevard, Westwood Boulevard and Hollywood Boulevard – a tradition that began in 2010.
"It's our way of celebrating Nowruz and welcoming spring and the Iranian New Year, announcing it to all of Los Angeles – specifically the people who may not even be familiar with our culture and our celebrations," Ardekani said.
Aredkani added that he believes this year's in-person celebration served as a symbol of a brighter future ahead after it was canceled in March 2020 and held virtually in 2021 because of the COVID-19 pandemic.
Mahshad Rafiee, a third-year biology student who moved to the United States four years ago from Shiraz, Iran, said she felt at home at the event.
"I usually feel super homesick," Rafiee said. "Right now, here gives me a great feeling of having a good community, with everyone celebrating it, everyone's super excited."
Rafiee, who is also a Farhang Foundation volunteer, said she was happy everyone could see the elaborate Haft-Sin table displayed. Haft-Sin, which translates from Farsi to "the seven S's," is a significant tradition of the holiday and includes presenting items that begin with the S sound and correspond to wishes for the new year.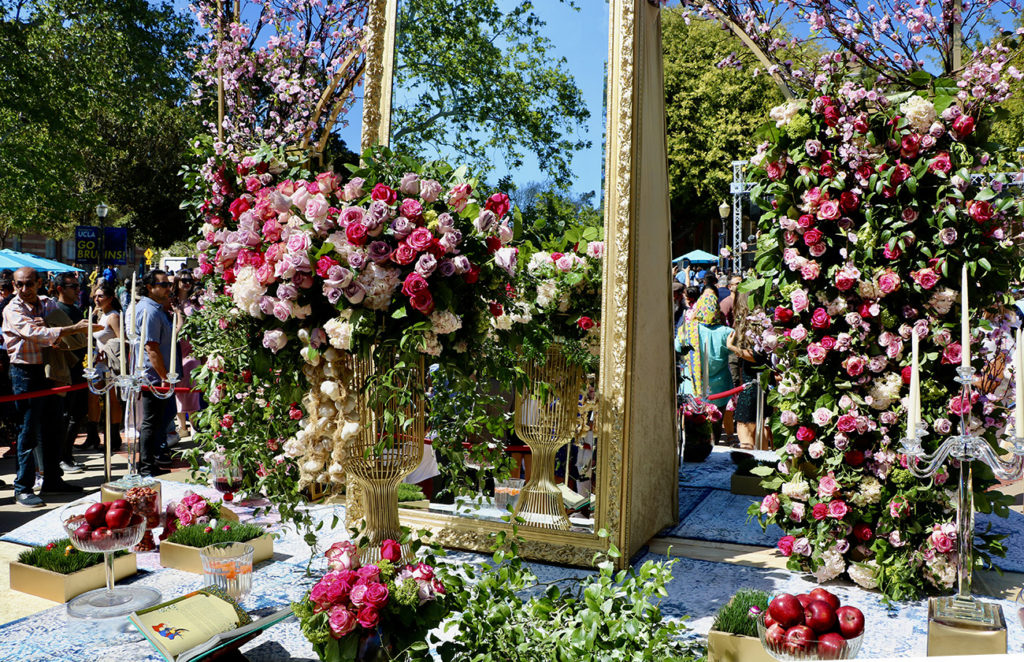 Mahnia Mohebbi, a third-year biology student and Farhang Foundation volunteer, said she is happy that non-Iranians also attended the event and were able to learn about Persian culture and traditions. Her favorite part of the event was enjoying traditional Nowruz music and dance, she added.
Mohebbi, who also recently immigrated to the United States from Iran, said she was amazed at the scale of the event, especially because Nowruz is often celebrated in people's homes and by visiting relatives.
"Even in Iran, we don't have a celebration like this," Mohebbi said. "I never expected something like this. What they're doing right now is amazing."
Britney Shirian, who attended the event with her parents who immigrated from Iran, said she appreciates how Nowruz serves as a time for her to reflect on her roots. She said she believes the celebration showed that customs central to Persian culture were able to last through generations and immigrations.
"It really brought the culture to life and showed how despite the years and despite the continents, these traditions can withstand so much," Shirian said.