Los Angeles mayoral candidates discuss policy issues in televised debate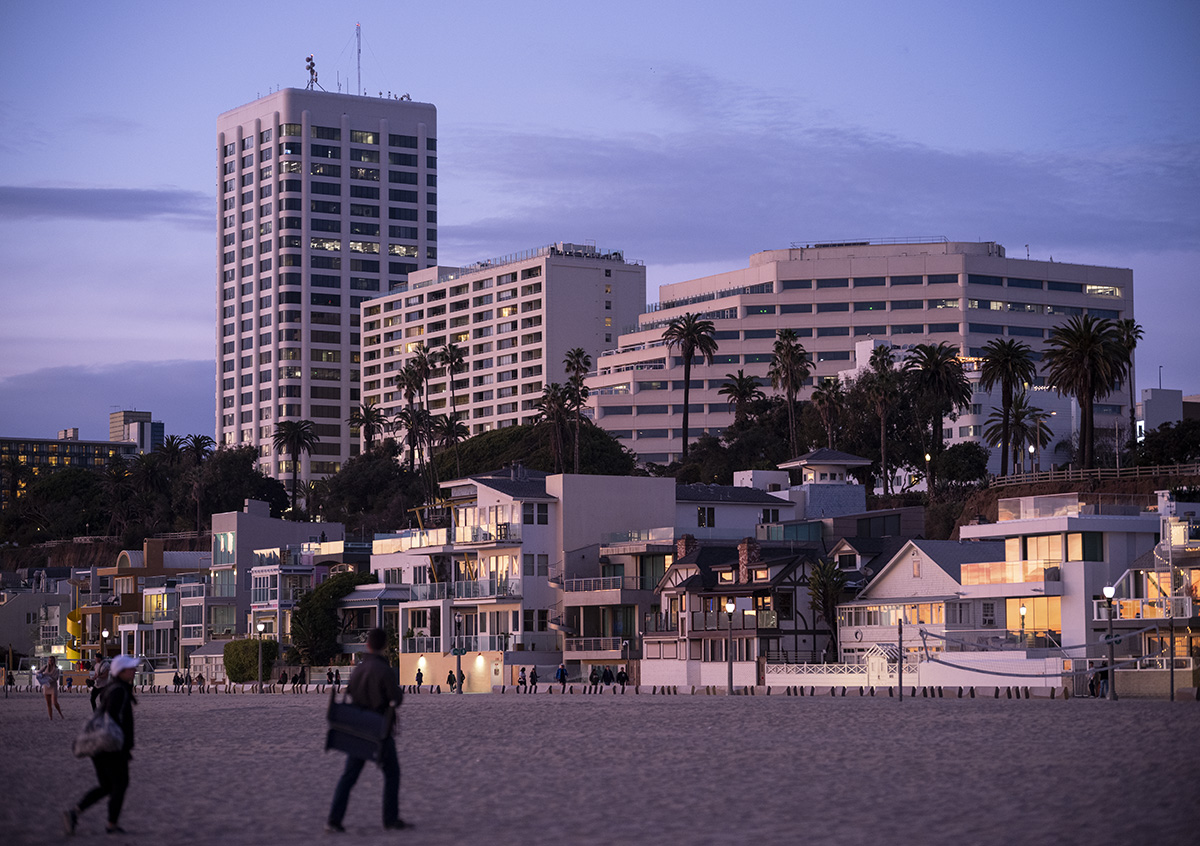 Multiple Los Angeles mayoral candidates debated their platforms on issues ranging from homelessness to the COVID-19 pandemic Tuesday evening leading up to the June primary. (David Rimer/Assistant Photo editor)
March 27, 2022 11:29 p.m.
Five Los Angeles mayoral candidates discussed homelessness, crime prevention, COVID-19 pandemic responses and other issues Tuesday as part of a series of debates before the mayoral election.
The candidates – United States Rep. Karen Bass, LA City Councilmembers Kevin de León and Joe Buscaino, LA City Attorney Mike Feuer and LA-based businessman Rick Caruso – met at the University of Southern California for the publicly televised debate Tuesday evening.
The debate was co-hosted by the USC Dornsife Center for the Political Future, the LA Times and Fox 11. Candidates had one minute each to respond to questions from moderators before an audience. Candidates were also given up to 30 seconds to offer rebuttals to other candidates.
The event began with a discussion about homelessness in LA, which voters said was the most important issue for them, according to polls cited by the debate's moderators. There was unanimous agreement among the candidates on the need to provide housing and resources to help people experiencing homelessness. Bass, Buscaino and Feuer all said they would utilize emergency resources to address homelessness, as did Caruso on his campaign website.
Although the candidates acknowledged the importance of closing homeless encampments, they disagreed on whether police force should be used to physically move those who refuse to transition to temporary housing. Bass said police should not arrest those in encampments, while Caruso and Buscaino both said they support using police force.
In terms of policing, all candidates proposed hiring more officers. De León said he would bring the number of officers in the LAPD back to the authorized 9,706, as did Bass on her campaign website. Feuer said he would increase the number to 10,000 officers.
Caruso, who served as president of the civilian LA Police Commission, proposed adding 1,500 officers, according to his campaign website. Buscaino, a former police officer, proposed adding 1,000. No candidate supported defunding or shrinking the size of the LAPD.
Candidates also discussed the potential recall of George Gascón, the LA district attorney. The recall effort has been fueled by Gascón's new policies such as ending cash bail for misdemeanors and not prosecuting minors as adults.
Caruso, who was a former donor to Gascón's campaign, and Buscaino both said they support the recall. While Bass and de León said they felt Gascón needed to work better in his position, they disagreed with the recall process in general. Feuer said he disliked Gascón's reforms but didn't take a side on the recall, citing a need to work with the DA as city attorney.
Following a brief exchange between Caruso and Feuer surrounding the developer's overseas wealth later in the debate, all candidates said they would release their tax information.
When discussing the COVID-19 pandemic, three of the five candidates said they would follow the advice of public health experts but wanted to avoid a large-scale shutdown. De León said he would focus on educating Angelenos to be prepared for a possible future pandemic, while Buscaino said he would end all COVID-19 emergency orders and eliminate the city's vaccine mandate in place for police, firefighters and other city workers. Buscaino said ending this mandate would help retain talent that would otherwise go to neighboring cities.
To address the rising cost of living, all candidates said they would increase the amount of affordable housing, which would decrease costs for both renters and buyers. Caruso, Bass and Feuer focused on cutting bureaucratic processes that slow the approval of new plans, while de León proposed a first-time homebuyers fund. Only Buscaino said he would declare a state of emergency for housing.
The election will take place Nov. 8 following the June 7 primary.