Protesters in Santa Monica march against human rights violations in Saudi Arabia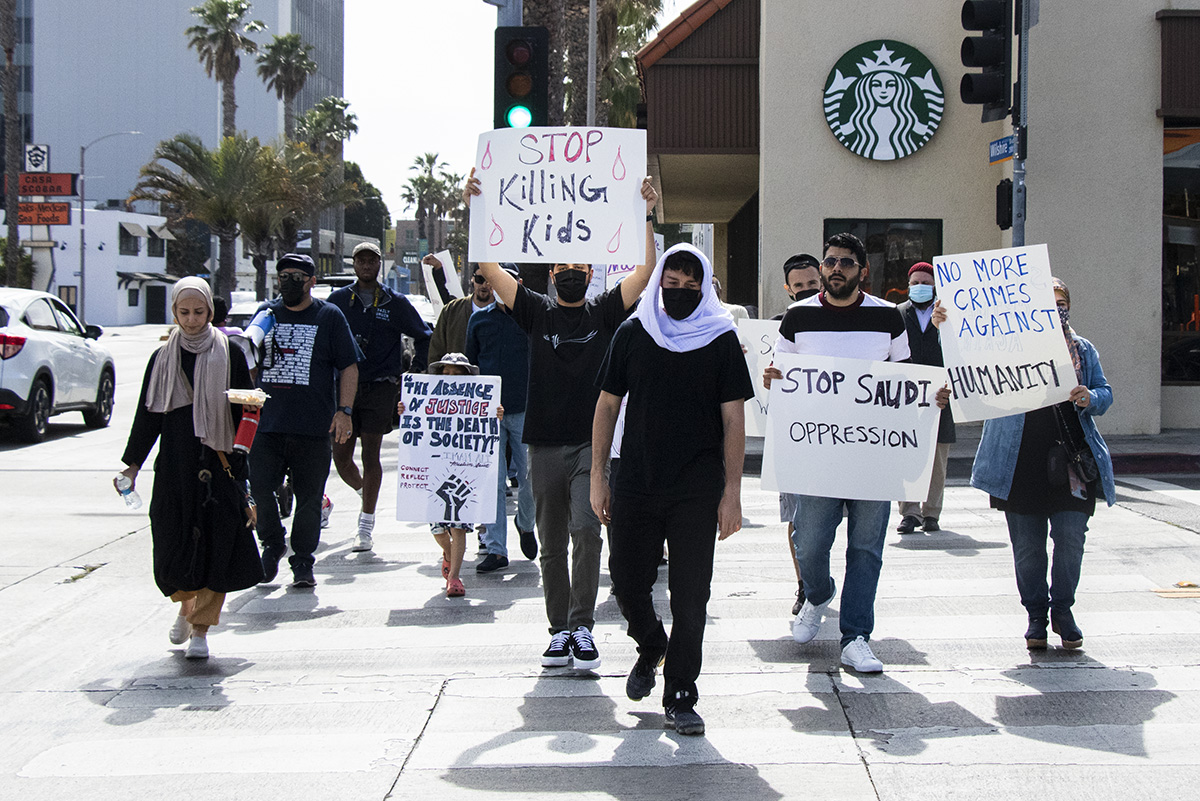 Several protesters gathered at Douglas Park in Santa Monica on Saturday afternoon before marching to the Consulate of Saudi Arabia. They protested the execution of more than 80 individuals and Saudi Arabia's involvement in the war in Yemen. (Finn Chitwood/Daily Bruin)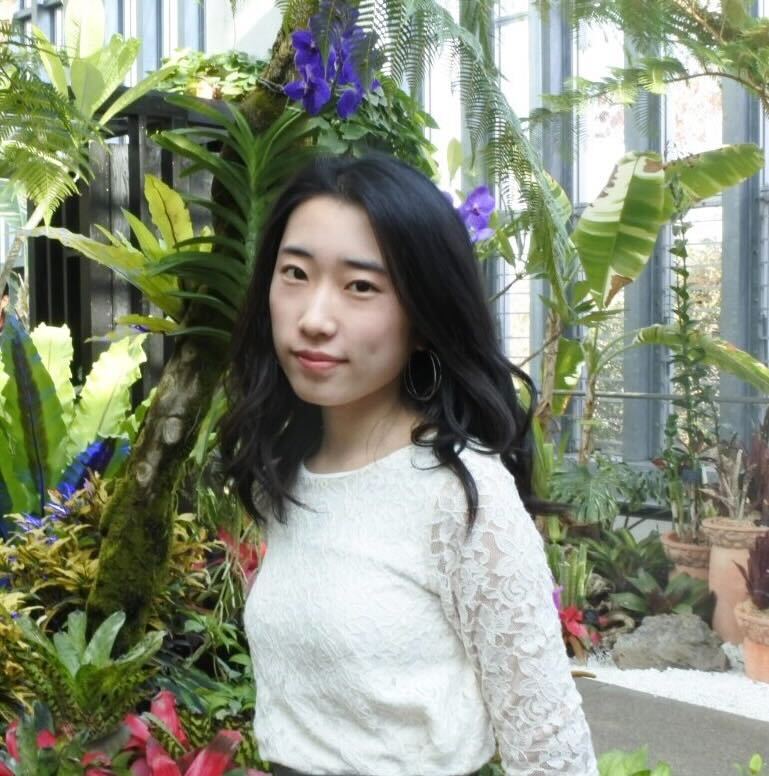 This post was updated March 27 at 11:45 p.m.
Dozens of protesters marched in Santa Monica on Saturday, protesting the execution of 81 people in Saudi Arabia on March 12.
According to NPR, Saudi Arabia said the people it executed were affiliated with the Houthi militant group based in Yemen. The kingdom has been fighting this group in Yemen since 2015. More than 30 of those executed are suspected to be Shiite Muslims, a minority group in Saudi Arabia that has faced many executions in the past, according to NPR.
Around 2 p.m., protesters convened at Douglas Park, demanding that Saudi Arabia stop human rights violations and condemning its involvement in the war in Yemen.
Protesters later marched to the Consulate of Saudi Arabia, located on Wilshire Boulevard.
Yalla Indivisible, a nonprofit social justice organization in Orange County, helped organize the protest.
Although the protest is an immediate response to the mass execution, Mohammad Mortada, a third-year transfer student at Cal Poly Pomona, said it is also about the long history of oppression and human rights violations in Saudi Arabia.
"(Saudi Arabia has) been doing this for hundreds of years," Mortada said. "And they build an oppressive government, where if anybody tries to speak out against them, immediately, they're executed and they're called terrorists."
Mortada said he believes the United States should hold Saudi Arabia accountable since the U.S. has sanctioned Russia for its invasion of Ukraine.
"You can't just ignore Saudi Arabia and attack everybody else," Mortada said. "If you want to talk about oppression, you have to talk about oppression everywhere."
At the rally, Lulu Hammad, a co-founder of Yalla Indivisible, held up a QR code on a poster for a letter campaign to the White House and Congress. Hammad said the letter will help let the White House know that people support the U.S. sanctioning Saudi Arabia for its actions and don't want lower gas prices at the expense of violence.
Paul Langis, a licensed chiropractor and protester, found out about the protest through social media. As an anti-war believer, Langis said he sees the need to pressure local politicians and higher federal authorities to stop Saudi Arabia.
Reza Qazwini, a protester, said he thinks many were hesitant to post about Saudi Arabia's actions on their personal social media accounts out of fear of retaliation from the country. Because Muslims have to make annual pilgrimages to Saudi Arabia, they fear being banned from or detained in the country, he added.
"If we speak out here, we might be banned from (the pilgrimage) or we might get detained while doing that," Qazwini said.
Hammad said she thinks the protest was successful because of how quickly it was organized.
"Change can happen if you intend to make it happen, right? So I think we've raised quite a bit of awareness and also energized and mobilized ourselves," Hammad said.
Wakura is a features contributor. She is a second-year business economics student at UCLA
Wakura is a features contributor. She is a second-year business economics student at UCLA