UCLA gymnastics reflects on postseason stress after Pac-12 championships
Members of No. 14 UCLA gymnastics cheer on a teammate. The Bruins finished in fourth place at the Pac-12 championships in Utah on Saturday. (Jeremy Chen/Daily Bruin staff)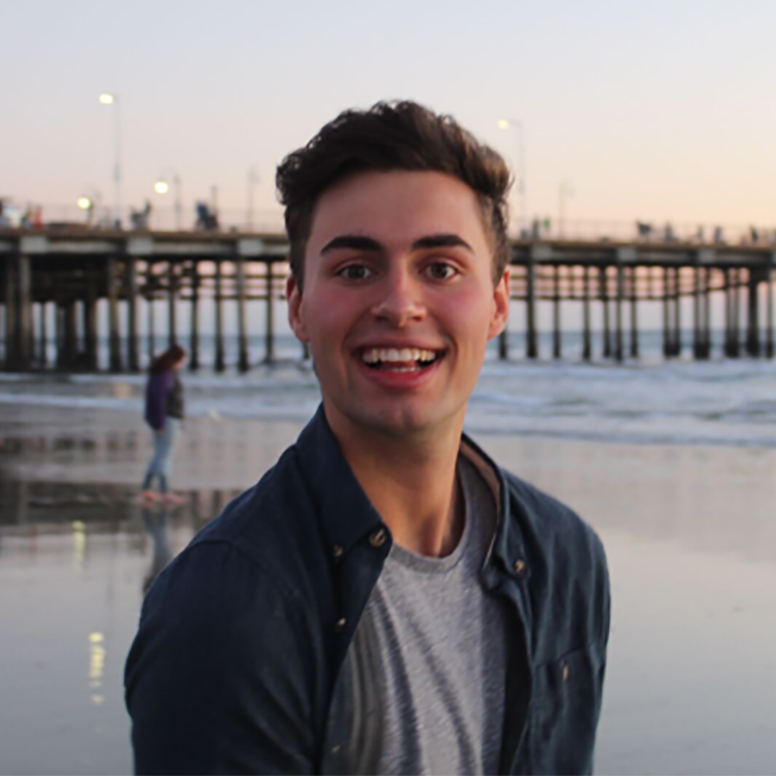 After the Bruins kicked off their postseason with a fourth-place finish, coach Chris Waller said he knew exactly what his team needed.
"Being in LA, they're probably going to go to the beach," Waller said. "The best thing we can do for the team is literally just to give them a day that's completely theirs. No treatment, no team meetings, no workout, no school. Just take a day and just enjoy yourself."
Adding to the pressures of the postseason – in which No. 14 UCLA gymnastics scored a 196.950 at the Pac-12 championships on Saturday – was the fact that the student-athletes had finals in the classroom the week before the competition.
Senior Norah Flatley said the academic stress, the travel to Utah and the transition to competing on podium in the postseason all affected the team's showing Saturday.
"It was a long week academic-wise, and we had three meets at Pauley in a row," Flatley said. "Finally, we come to Utah and it's podium, and we're trying to adjust and kind of get our footing down. Considering all that, I feel like we stayed steady, and we're ready to improve."
With the promised day off, the senior said the team will be looking to soak up some sun.
"Maybe we'll have a little beach day or something," Flatley said.
As the Bruins have gone through a season that included a bevy of injuries, controversy and a preseason transfer, they have relied heavily on individual gymnasts – with up to four gymnasts competing in the all-around any given week.
The Bruins went 3-4 in conference matchups with a 197.090 National Qualifying Score in the regular season, giving them a spot in the less-heralded afternoon session at the Pac-12 championships. While the UCLA beat out Arizona State for fourth place, the three other evening-session teams – No. 4 Utah, No. 9 California and No. 13 Oregon State – all scored 197-plus.
Waller said knowing the teams competing in the evening session might get higher scores put more pressure on his team, leading to a slow start on vault and bars.
"The common thought is that the scores are going to escalate in the afternoon session," Waller said. "I wouldn't doubt that there's some part of (the athletes) thinking 'Oh, we have to be extra perfect,'" Waller said. "It felt like they were trying to make up for something. You can't score a 10.100. You can't score a 10.300, and sometimes it felt like they were hoping to get the 10.100."
UCLA has sported one of its youngest teams in the past few seasons. Freshmen Emma Malabuyo and Jordan Chiles both make consistent all-around appearances, and fellow freshmen Brooklyn Moors and Ana Padurariu regularly compete in two events apiece.
Flatley said competing on podium might have increased pressure for the younger gymnasts, raising memories of the freshmen's days competing as elite gymnasts.
"For them coming from elite, and that always being on podium, and then seeing that setting again in college maybe excited them a little bit and made them think a little bit about their elite career," Flatley said. "They just need to take a deep breath."
Each of the four aforementioned freshmen notched their highest score at Pac-12s in their last routine of the night.
Sophomore Chae Campbell said the added pressure in postseason meets differ from her elite experiences, adding that patience will be key as the freshmen get used to the new setting.
"It's still a different kind of competition and still a different type of pressure that you feel," Campbell said. "That's something that, even if you're an elite gymnast, you still have to adjust to. They're doing a great job at it, but it does take some time."
UCLA will next compete at the NCAA regionals in Raleigh, North Carolina, on March 31 at 4:00 p.m.
Edgar is currently a Sports staffer on the gymnastics beat. He was previously a contributor on the men's tennis beat.
Edgar is currently a Sports staffer on the gymnastics beat. He was previously a contributor on the men's tennis beat.