UCLA gymnastics finishes Pac-12 championships with top score of afternoon session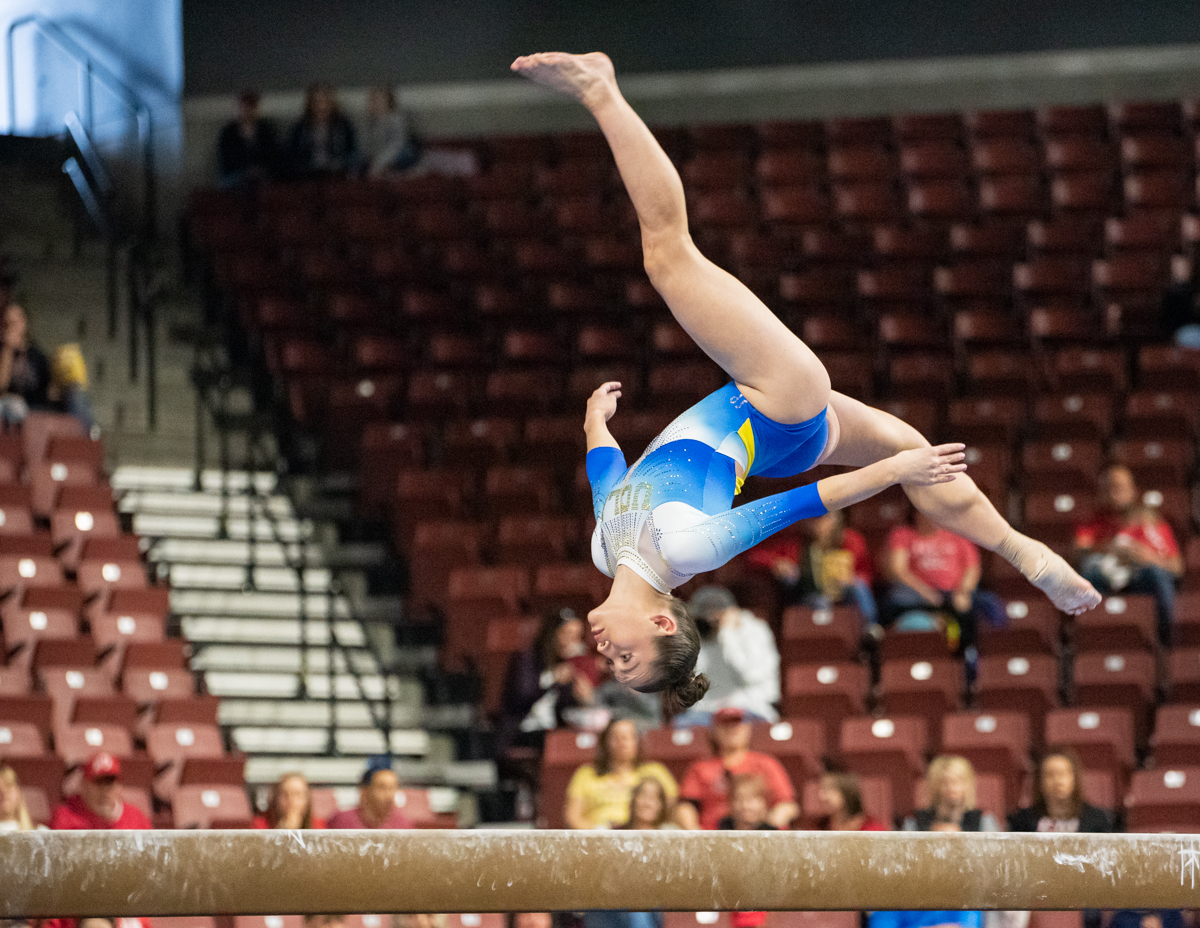 Senior Norah Flatley performs on beam. Flatley finished second in the all-around in the afternoon session of the Pac-12 championships Saturday. (Jeremy Chen/Daily Bruin staff)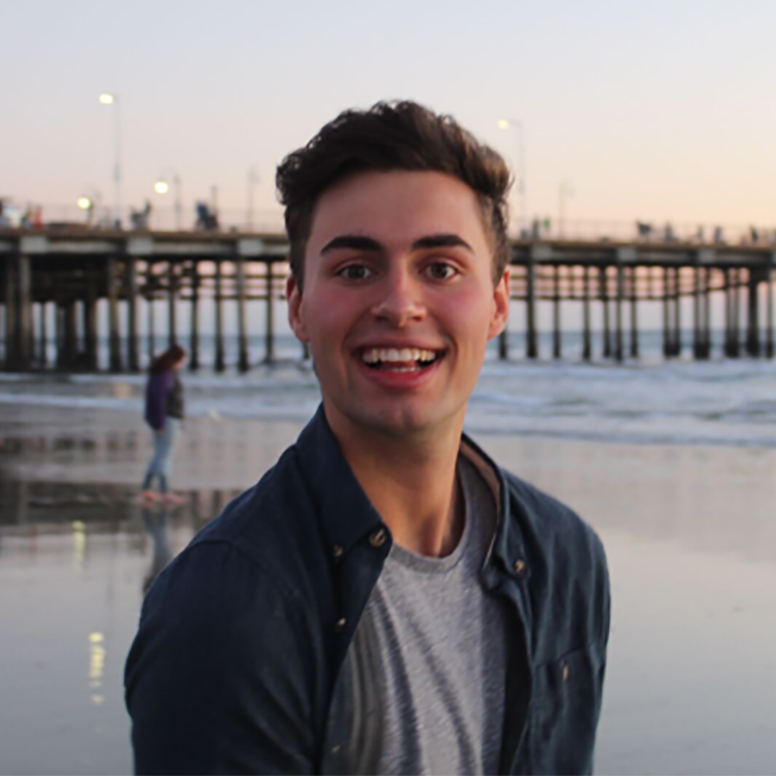 This post was updated March 19 at 7:42 p.m.
UCLA couldn't crack 197 away from Westwood despite a season-high road score.
"The home-court advantage is real," said coach Chris Waller.
No. 18 UCLA gymnastics posted the top score in the afternoon session of the Pac-12 championships at the Maverik Center in Utah on Saturday with a 196.950 but wound up in fourth place overall behind No. 4 Utah, No. 10 California and No. 13 Oregon State. The Red Rocks took home the hardware for the second straight year with a 198.000 team score.
"We struggled to get going at the beginning of the meet, and it felt like we were just trying too hard to be perfect," Waller said. "As soon as there was a little hiccup from someone, it felt like the next person was trying to outdo themselves to overcome it."
The Bruins got off to a slow start, putting up their lowest vault score since Jan. 23 with a 49.025. Senior Sekai Wright scored a 9.300 after winning the Pac-12 vault title last season with a career-best 9.950 at the conference championships, while freshman Emma Malabuyo – a last-minute lineup insertion for freshman Brooklyn Moors – and senior Kendal Poston both registered sub-9.800 scores.
Sophomore Chae Campbell carried the Bruins over the 49.000 threshold on vault, scoring a 9.900 – marking her seventh straight meet with a 9.900 or higher on the event.
After the team's lowest vault total since its second meet of the season, Campbell said mental strength will be key for the Bruins in the future.
"Gymnastics is 50% physical and mental," Campbell said. "We just need to work on that mental side of it. When things go a little off, we just need to carry on, move on and get on with it."
On bars, UCLA's sluggish start continued, as the team failed to notch a score above 9.900 for the first time in three meets en route to a 49.125.
Senior Norah Flatley and freshman Jordan Chiles led the team with 9.850s. Chiles' routine was nearly perfect, but a mistake on her last handstand led to a deduction, giving the freshman her first bars score below 9.950 in three meets.
Flatley said the meet was a positive step for the team's large freshman contingent.
"Everyone still has to mature a little bit in different competition areas or settings," Flatley said. "I think we're still adjusting to that. But we're getting better and better every time considering where we were at our first meet."
While no score lower than a 9.800 was counted, it was the Bruins' lowest bars score since a 47.825 against Arizona State on Feb. 20 and their fourth lowest this season.
Beam represented an improvement for the Bruins, as both Flatley and freshman Ana Padurariu tallied 9.900-plus scores. Flatley's 9.925 was the highest beam score in the afternoon session.
Chiles, Malabuyo and senior Samantha Sakti each fought through wobbles on their beam routines and all surpassed the 9.800 threshold for a team score of 49.375 – the blue and gold's third-highest beam score of the season and highest away beam score this year.
Needing a 49.250 on their floor rotation to clinch a seeded spot at regionals, the Bruins stormed past it with a 49.425. Moors scored her fourth straight 9.900, while Malabuyo nearly matched her career high with a 9.925.
Flatley said she was impressed by the freshman contributor.
"All the freshmen have been holding it down and having a standout season," Flatley said. "They've been contributing so much to the team, and I'm just so proud of them – all of them. All of them are doing amazing."
Senior Pauline Tratz, last year's Pac-12 co-champion on floor, stepped out of bounds on two of her tumbling passes, and the team dropped her 9.575. Chiles' 9.875 gave the freshman a 39.425 in the all-around, a score topped only by Flatley's 39.450 among the Bruins.
Waller said his team relished the opportunity to finish on floor after a difficult opening to the meet.
"We love to finish on floor," Waller said. "It's a big party, and it's nice to finish on a high note like that. So, certainly, the team looks forward to doing that."
UCLA will next compete at the NCAA regionals at a to-be-decided location in April.
Edgar is currently a Sports staffer on the gymnastics beat. He was previously a contributor on the men's tennis beat.
Edgar is currently a Sports staffer on the gymnastics beat. He was previously a contributor on the men's tennis beat.