The Quad: Chilean president-elect reflects political power of young progressives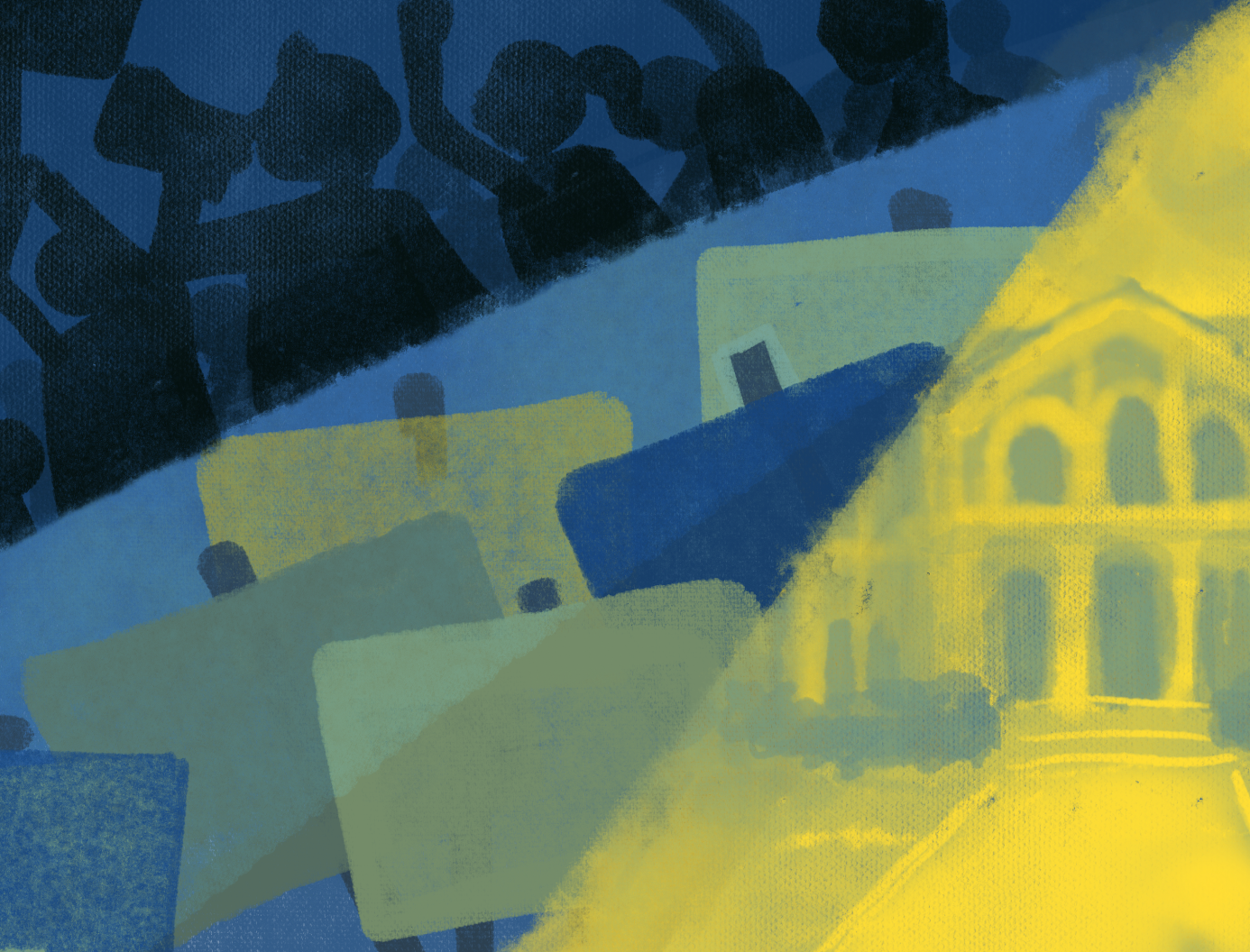 (Katelyn Dang/Illustrations director)
On March 11, 36-year-old Gabriel Boric will be sworn into office as the youngest president in Chile's history. A member of the millennial generation, Boric has garnered media attention with his young age and activist past.
His win signifies what some political scientists have referred to as the "marea rosa" – or pink tide – a trend toward left-wing governments and away from neoliberal economic policies in democratic nations across Latin America.
More broadly, Boric's election highlights the increasing political influence of younger progressives. Verónica Schild, a professor emeritus of political science at the University of Western Ontario, said the democratization of education has played a role in the spread of left-wing populist movements in Chile as in other countries, such as the U.S.
"When we talk about the student movement in Chile, which is at the root of the Boric phenomenon, we're talking about (first-generation college) students, right? It's not the privileged few who always went to university," Schild said.
The president-elect, who sports a tattoo on his forearm and classifies himself as a Swiftie, a fan of American pop star Taylor Swift, hails from a generation of student activists in Chile whose primary goal is to extinguish the legacy of former dictator Augusto Pinochet and address the country's extensive economic inequality.
Part of this movement involves the writing of a new constitution, which has been in the works since July and will be subject to approval by vote this year.
Nonetheless, Schild said Boric will have trouble fulfilling all of his promises over the course of his four-year term.
"I think in four years, you cannot do very much," Schild said. "I will be incredibly happy if, with Boric's government, a constitution is put to plebiscite and is passed; in other words, it is allowed to see the day. That, to me, will be a fundamental achievement."
Despite being deemed a high-income country by the World Bank, Chile has a high Gini coefficient – a measure of statistical dispersion which represents inequalities in wealth distribution – in comparison to countries such as Haiti and El Salvador.
"There are sectors in California who live like the sectors in Chile, in gated oases, green with watered lawns," Schild said. "You have Chile's 1% that has fabulous healthcare, and the rest have to do with a very impoverished system."
The harsh realities for the lower and middle classes in Chile have stimulated a popular movement against neoliberal policies of privatization and austerity. Still, a strong right-wing faction remains among Chile's electorate, Schild said.
"I don't like to fixate on Boric, the man, because we should not forget that he lost the first round of the election," Schild said. "He lost not to a centrist guy, but he lost to an extreme right-wing candidate, José Antonio Kast."
The popular support Boric received following his loss in the first round of the election has significant implications, Schild said.
"So, what happened between Nov. 21 and Dec. 21? Well … feminists and young people played a critical role going door to door educating the voters about what kind of government they would have with (Kast)," Schild said.
Such an example showcases how young individuals have played a crucial part in electing progressive politicians in the United States.
For example, Rep. Alexandria Ocasio-Cortez, who represents New York's 14th district, received her largest margins of support from younger voters, according to the Brennan Center for Justice.
Saul Ruddick-Schulman, a third-year labor studies student and co-chair of the UCLA chapter of Young Democratic Socialists of America, said Chile is part of a larger trend among recent political demonstrations.
"When you look at from 2014 to now, the amount of youth involvement has just consistently gone up in politics," Ruddick-Schulman said. "And especially if you're looking at from 2000 to now, you've got just repeated waves of huge protests for Iraq, for Occupy, and things like that, like Black Lives Matter, that have huge, huge youth elements."
First-year theater student Ana Hiciano De Gongora said Chile's election signifies that contemporary issues such as climate change make youth political involvement imperative.
"(Boric) is someone who sees current issues, who grew up with issues that are more current to our time, and that's what he's focused on," Hiciano De Gongora said. "In the U.S. we realize that there's a lot of problems that should be tackled but haven't been because older generations are not as up to date on current issues, or they're at an age where they're past that and they have different priorities."
Ruddick-Schulman said the popular movement behind Boric's win highlights the power of political involvement at the state and local levels. After he graduates, he said he plans to work with community organizations to ensure their initiatives are heard by local governments.
As California has the fifth largest economy in the world and a population approximately twice the size of Chile, young leaders in the state have the potential to effect major change, Ruddick-Schulman said.
"If we can elect younger people, if we can elect people who are more connected to movements into our assembly and our Senate and our governor's office, we can do a lot of change," Ruddick-Schulman said.