Community members examine current, historical contexts of rent prices in Westwood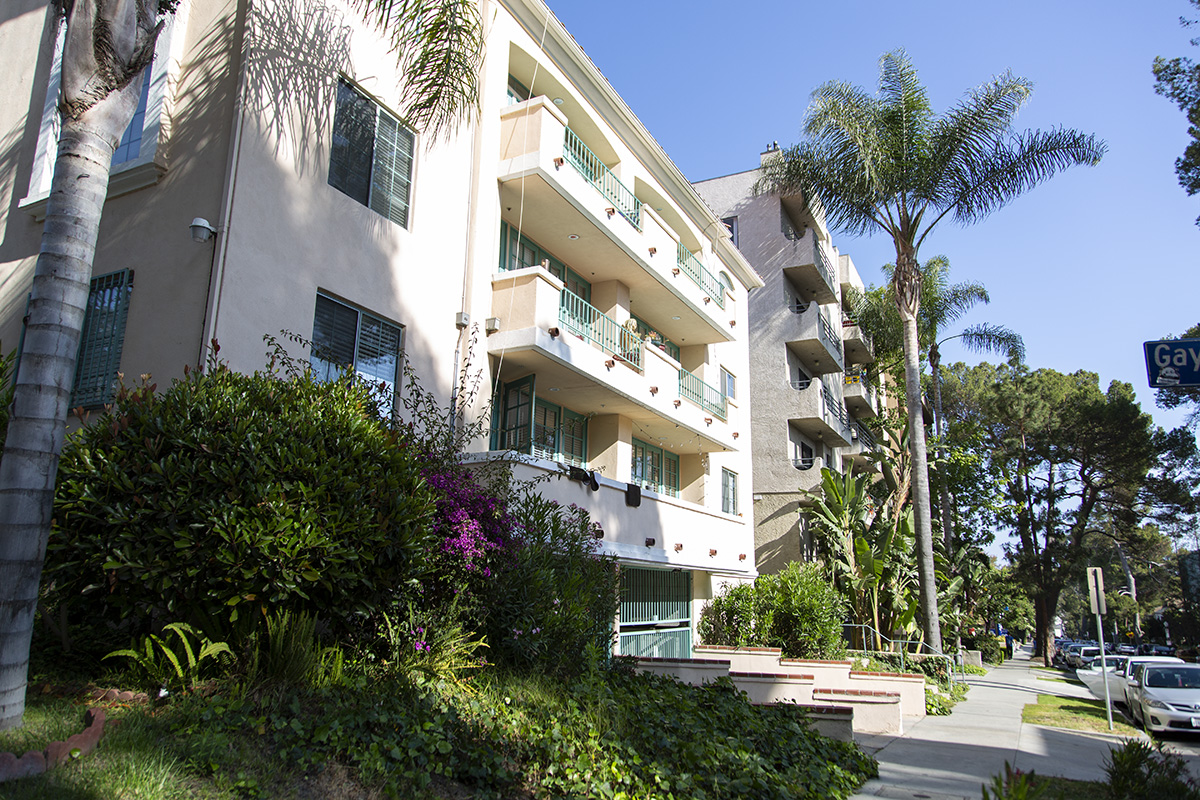 This post was updated March 10 at 3:59 p.m.
Renting a Westwood apartment close to UCLA often poses the challenge of affordability to students, particularly because of problems with current housing infrastructure and historical influences, community members said.
In 2019, for the second year in a row, Westwood had the highest apartment rent rates in California, said Gus Wendel, the assistant director of cityLAB at UCLA, an architecture and urban think tank. Over the past year, the rent for a one-bedroom apartment in Westwood has gone up by 28%.
The average prices for apartments in Westwood in 2022 are $2,995 a month for a one-bedroom apartment, $4,000 a month for a two-bedroom apartment and $6,450 a month for a three-bedroom apartment.
High rents in Westwood can be attributed to its location in California, with its desirable climate and job opportunities, and a lack of housing to accommodate potential residents, said Sam Siegel, an alumnus of the graduate urban planning program at the Luskin School of Public Affairs, in an emailed statement.
For a UCLA student, an alternative to renting a Westwood apartment is to commute by driving a personal car or taking public transportation to attend classes, Wendel said.
However, commuting has its opportunity costs in the form of the physical and mental toll it takes on drivers, he added.
Ruanne Catapang, a third-year psychology transfer student and commuter, said she is always on the move, whether it's attending classes and doing homework or driving to and from school.
"Even making friends, like any relationship, you have to put in the time, and the spontaneity of hanging out with friends doesn't fit into my schedule, and I can't make meaningful friendships. So I think that's always a frustration," said Brittany Montano, an urban and regional planning graduate student and commuter.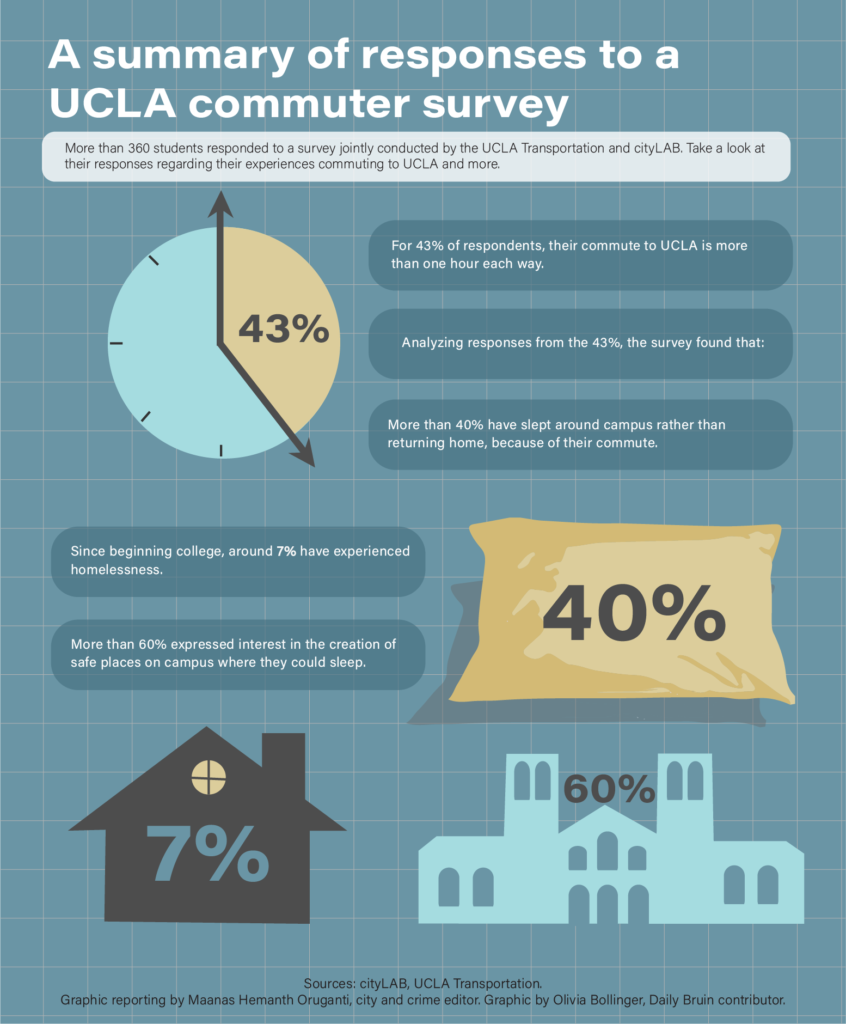 Andrew Lewis, vice president of the North Westwood Neighborhood Council, said because of the extreme housing unaffordability, many are forced to make longer commutes from areas such as Pasadena, the San Fernando Valley and San Diego.
"I know people that commute weekly from the Bay Area, and it just creates an incredibly horrible quality of life issue," Lewis said.
The current state of renting in Westwood also reflects the history of the neighborhood, Wendel said.
He also said most of the Los Angeles area is zoned to accommodate single-family housing. This is not conducive to affordable housing because of the limited density – the ratio of the total population to the total area.
This focus on single-family housing reduced the city's housing capacity from nearly 10 million people in the 1960s to 4.3 million residents in 2010, Siegel said in an emailed statement.
When UCLA was founded in 1919, like its University of California counterparts, the design catered to commuting rather than on-campus living, Siegel said. Only in 1931 did UCLA build its first on-campus housing facility for students, called Hershey Hall.
In the 1960s, although UCLA began construction efforts to expand the dorms and Westwood pivoted to a nightlife-based economy, renting rates remained fairly stagnant, Siegel said in an emailed statement.
However, even with some years of stagnant renting rates, rent in Westwood has never been cheap, said Michael Manville, an associate professor of urban planning. Furthermore, rent prices have gone up substantially in the last few years because of increased competition to live in areas where students have typically lived, he said.
Manville said the solution to this rent crisis is to build many more houses, especially in places where the price is already very high.
Improving the public transit infrastructure to make UCLA more accessible from various locations in LA and in the San Fernando Valley would go a long way in mitigating the impacts of long commutes, Siegel said in an emailed statement.
"The Sepulveda Line could transform a student's commute from the SFV to campus from a greenhouse-gas-emitting, hourslong slog on the 405 Freeway into a speedy and convenient 20-to-25-minute one-seat ride to campus with the ability for one to study, work and relax on the train," Siegel said in an emailed statement.
He also said in an emailed statement that if UCLA could give students access to free public transportation passes, commuting to UCLA would be different.
Implementing policies that reduce traffic congestion through methods such as charging drivers for using streets, roads and freeways could also help alleviate the commuting situation, Siegel said in an emailed statement.
"Improving access to and from UCLA will enable the commute-versus-rent dialogue to take on new meaning, as the experience of the commute itself transforms into a more manageable experience," he said in an emailed statement.