UCLA researchers seek to inspire love for chemistry with educational website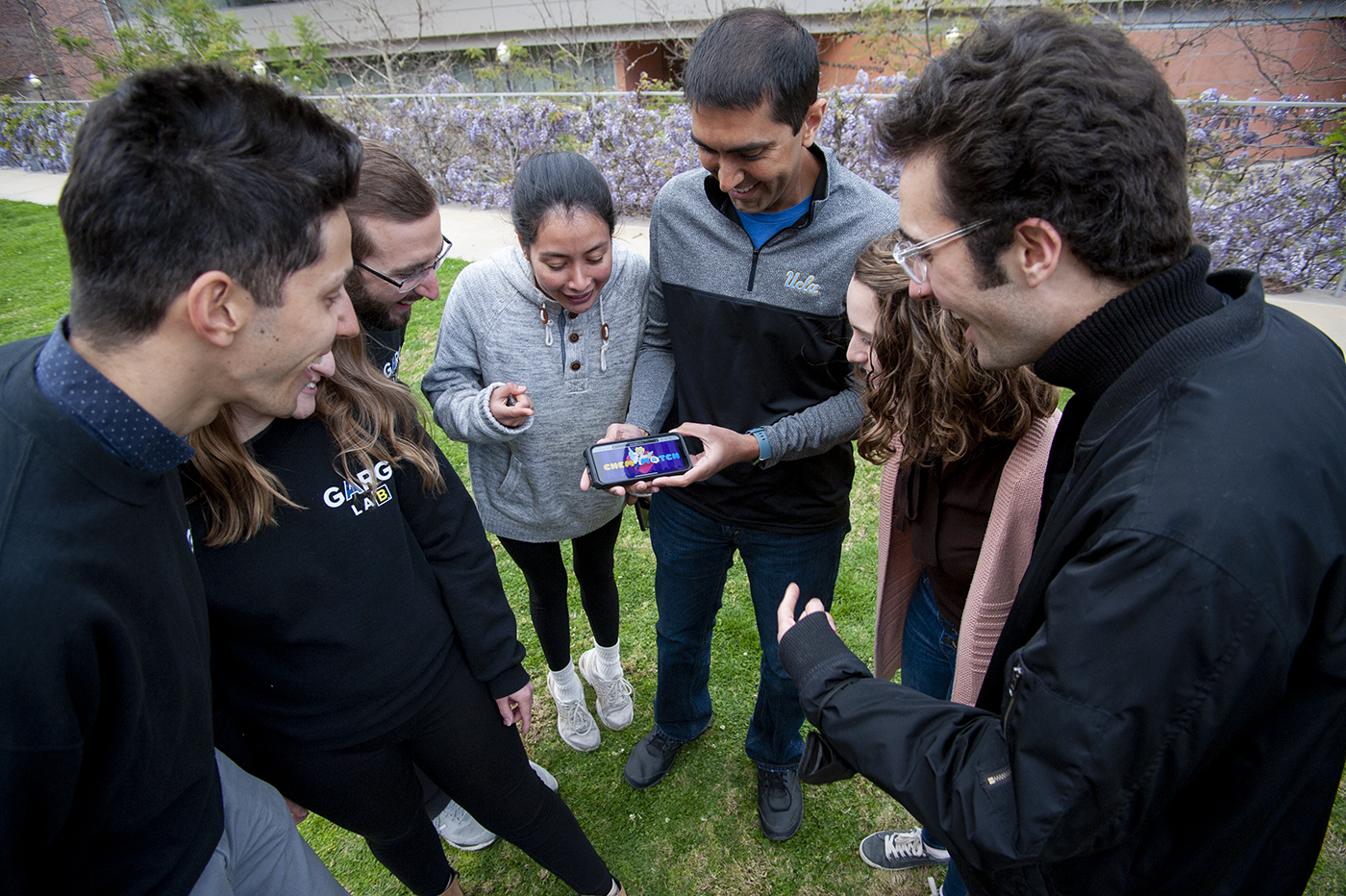 The faculty and students behind ChemMatch view the website on a phone. The website, launched on Valentine's Day, intends to educate people of all ages about chemistry in an entertaining way. (Chelsea Rose Westman/Daily Bruin staff)
This post was updated March 9 at 11:35 p.m.
UCLA researchers created a Valentine's Day-themed website to help students learn chemistry.
Launched Feb. 14, ChemMatch aims to make learning a wide range of chemistry concepts easier and more enjoyable for anyone, said Neil Garg, a distinguished professor of chemistry and biochemistry who initiated the project. The website has a flashcard-style format through which users can scroll through lists of cards and earn points for matching terms correctly.
Garg said he worked with students in his lab on the website for several months, eventually deciding to make it Valentine's Day-themed to represent the date of the project's launch.
The website encompasses a wide range of topics, from organic chemistry to how chemistry appears in everyday life, Garg said. There is also a level for young children to learn about chemistry through applications to kids' movies, he added.
These topics can be used by a broad range of individuals in addition to students, said Laura Wonilowicz, a doctoral student in organic chemistry and the project's student lead.
"Beyond people studying chemistry, I hope that it can spread appreciation for chemistry or just show people that chemistry can be fun," she said. "People who aren't immediately interested in chemistry or don't work in it can learn about chemistry, and I think that way, it's more accessible to a broader audience."
Jason Chari, a chemistry doctoral student who also worked on the website, said the website is unique because of its ability to entertain.
"That's something that is hard to find when it comes to educational tools and resources," Chari said. "It's something that's just really fun and is a joy to play."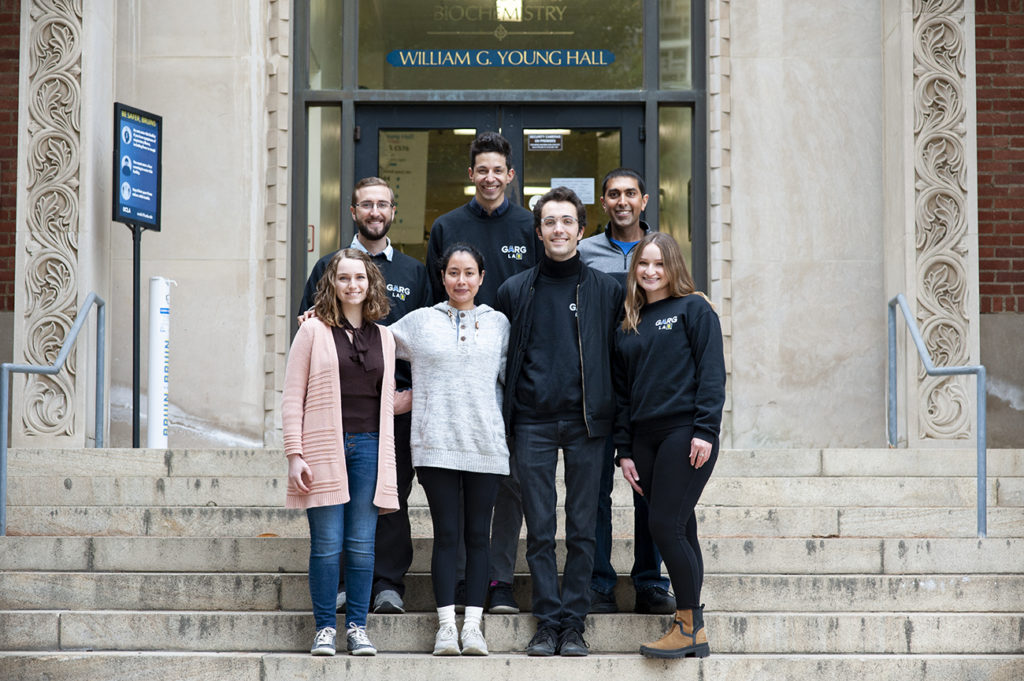 Students of multiple grade levels and backgrounds were involved in creating ChemMatch.
Garg said one student, Mina Shuda, wanted to create a card matching game for her honors project while Garg was on sabbatical teaching at Baylor University, which inspired his lab to make a digital version so it could reach people around the world.
Wonilowicz, who has a passion for art, was also responsible for drawing the cupid on the homepage of the website, she said. She added that the lab worked with their IT company to have the drawing rendered and to develop the website.
The group also worked with a high school student who helped create a section dealing with topics that students her age learned, Wonilowicz said.

Arismel Tena-Meza, a graduate student in organic chemistry who worked on ChemMatch, said what she finds appealing about the website is that it is accessible and free.
"Anyone from around the world could learn chemistry if they want to," she said.
So far, the website has been used on six continents and 37 countries, Garg said. The team has also seen positive feedback on social media, he added. The lab continues to work on both outreach and adding more topics to ChemMatch, Chari said.
"This is just the initial launch of the website," he said. "We have a number of different ideas for other kids' topics that might be interesting, and also, there are topics that I think that I could also benefit from too."
[Related: UCLA lab creates virtual reality app to help students with organic chemistry]
Garg said he hopes their Valentine's Day-themed website helps spread love for chemistry.
"It's meant to say, 'Hey, do you love chemistry as much as we do?'" he said. "We want to share that with other people."
Contributing reports from Victoria Li, Science and health editor.