UCLA men's tennis extends losing streak after falling to San Diego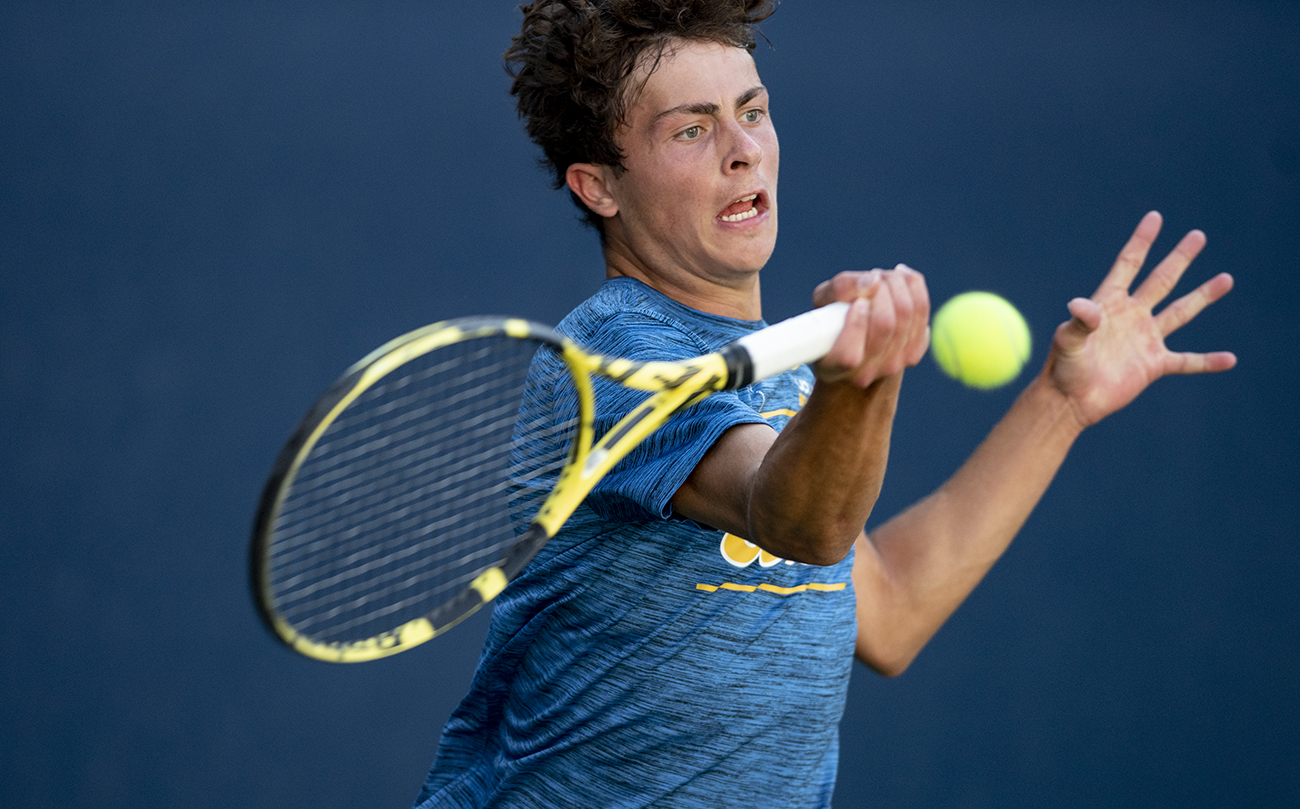 Freshman Giacomo Revelli hits the ball in a match at the Los Angeles Tennis Center on Jan. 25. Revelli earned the third match point for UCLA men's tennis in its loss to San Diego on Monday. (Marc-Anthony Rosas/Daily Bruin)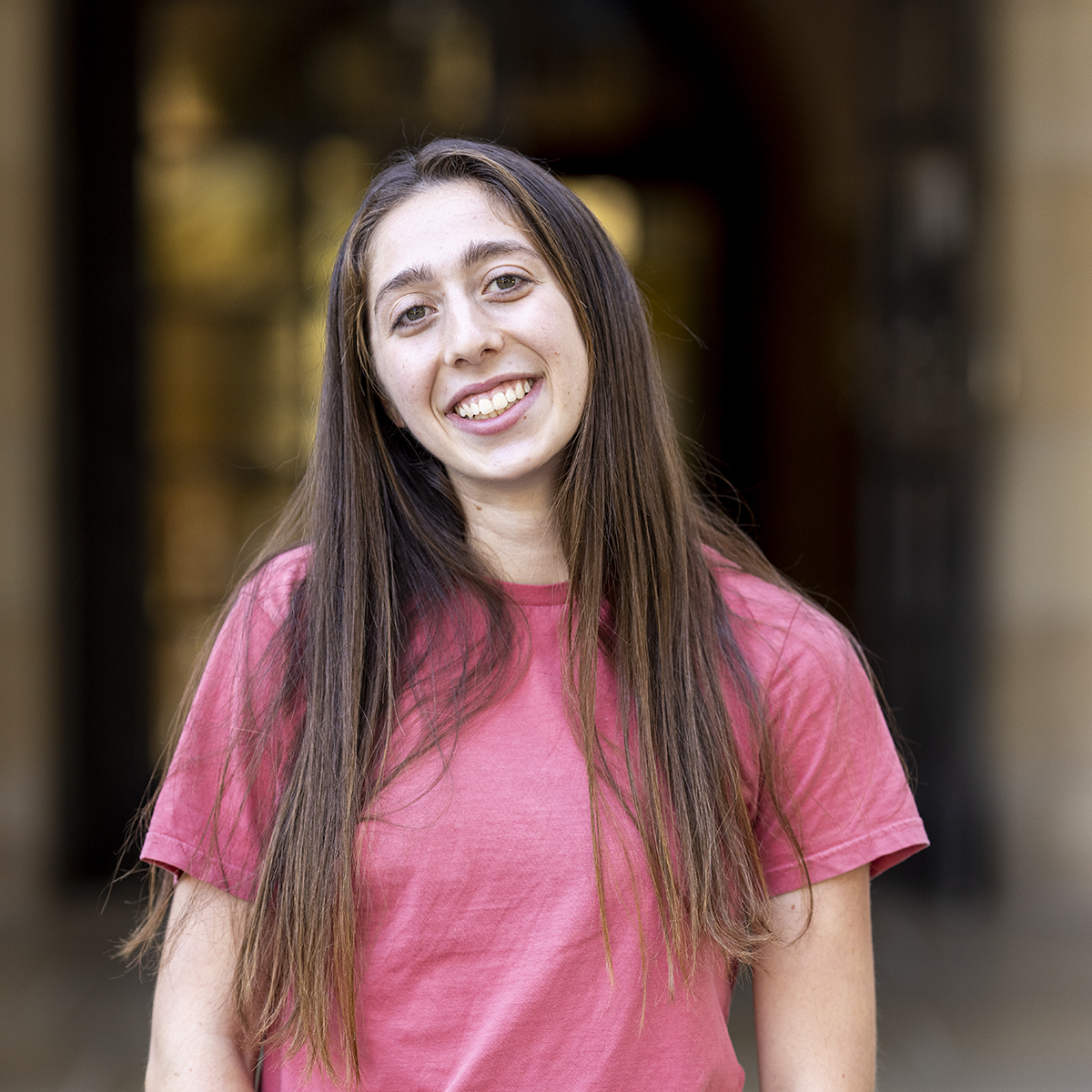 In a battle for the seventh point of the match, the Bruins ultimately fell short.
UCLA men's tennis (4-6) fell to San Diego (7-2) by a score of 4-3 on Monday at the Skip and Cindy Hogan Tennis Center in San Diego. The defeat marks the Bruins' third straight loss, all in contests on the road.
Freshman Giacomo Revelli said although the team did not come up with a win, it was a great learning opportunity.
"As a team we did well to fight till the end and bounce back to give ourselves a fighting chance to win," Revelli said. "Unfortunately, it wasn't enough, but there was good stuff to learn from it."
The nonconference match began with a doubles loss on court three as redshirt senior Bryce Pereira and sophomore Stefan Leustian lost 6-2 to David Norfeldt and Marvin Schaber. UCLA came back to win on court one when freshman Alexander Hoogmartens and junior Drew Baird defeated No. 43 August Holmgren and Gui Osorio with a score of 6-2.
Court two's match would decide the doubles point with Revelli and senior Patrick Zahraj left standing for the Bruins. Knotted at 6-6, the Toreros would go on to win the tiebreaker 10-8 and secure the first point of the dual match.
Coach Billy Martin said although the doubles point was a tough loss, he was proud of the team's overall effort.
"We competed really well," Martin said. "We played as good a match as we did all year, but that doubles point came back to haunt us – we had six match points at No. 2 doubles to win it but just couldn't seem to get that last point under our belts."
Singles play began with freshman Karl Lee securing UCLA's first point on court five as he beat Iiro Vasa 6-4, 6-0. Zahraj then fell to Sacchitt Sharrma 6-2, 6-2 on court three while No. 59 Hoogmartens defeated Osorio 6-2, 6-3 on court two. In a match decided by one game in both sets, Leustian was defeated by Will Davies 7-6, 7-6 on court six to give San Diego a 3-2 lead.
On court three, Revelli battled against Alex Stater and ultimately came up victorious in a 6-4, 2-6, 6-4 win, tying the score at 3-3.
"I made life a little bit tough for myself by not converting some break and set points." Revelli said. "But I am happy in the way I turned around the momentum of my match in the third set and just found a way to get that point on the board."
Baird's matchup against No. 8 Holmgren on court one would decide the outcome of the day. Baird took the first set 7-5 while Holmgren took the second 6-4. The final set went to the Toreros, securing their victory and shutting down the Bruins' comeback attempt.
The loss marks UCLA's first to San Diego in program history, with a spotless 34-0 record in the books before Monday.

Lee said the team wants to focus on converting off of open opportunities.
"We've been talking about this within our team, about taking advantage of every opportunity you get and pouncing on those because you never know whether you'll get another or not," Lee said.
The Bruins will next take on No. 1 TCU on Thursday at home.
Moskowitz is currently a Sports contributor on the men's tennis beat. She was previously a reporter on the men's water polo beat.
Moskowitz is currently a Sports contributor on the men's tennis beat. She was previously a reporter on the men's water polo beat.