UCLA women's basketball's postseason future is uncertain after year of injuries
Junior guard Charisma Osborne and graduate student forward IImar'I Thomas celebrate during UCLA women's basketball's win over USC in the Pac-12 tournament. The pair combined for 32 points Wednesday. (Ariana Fadel/Daily Bruin staff)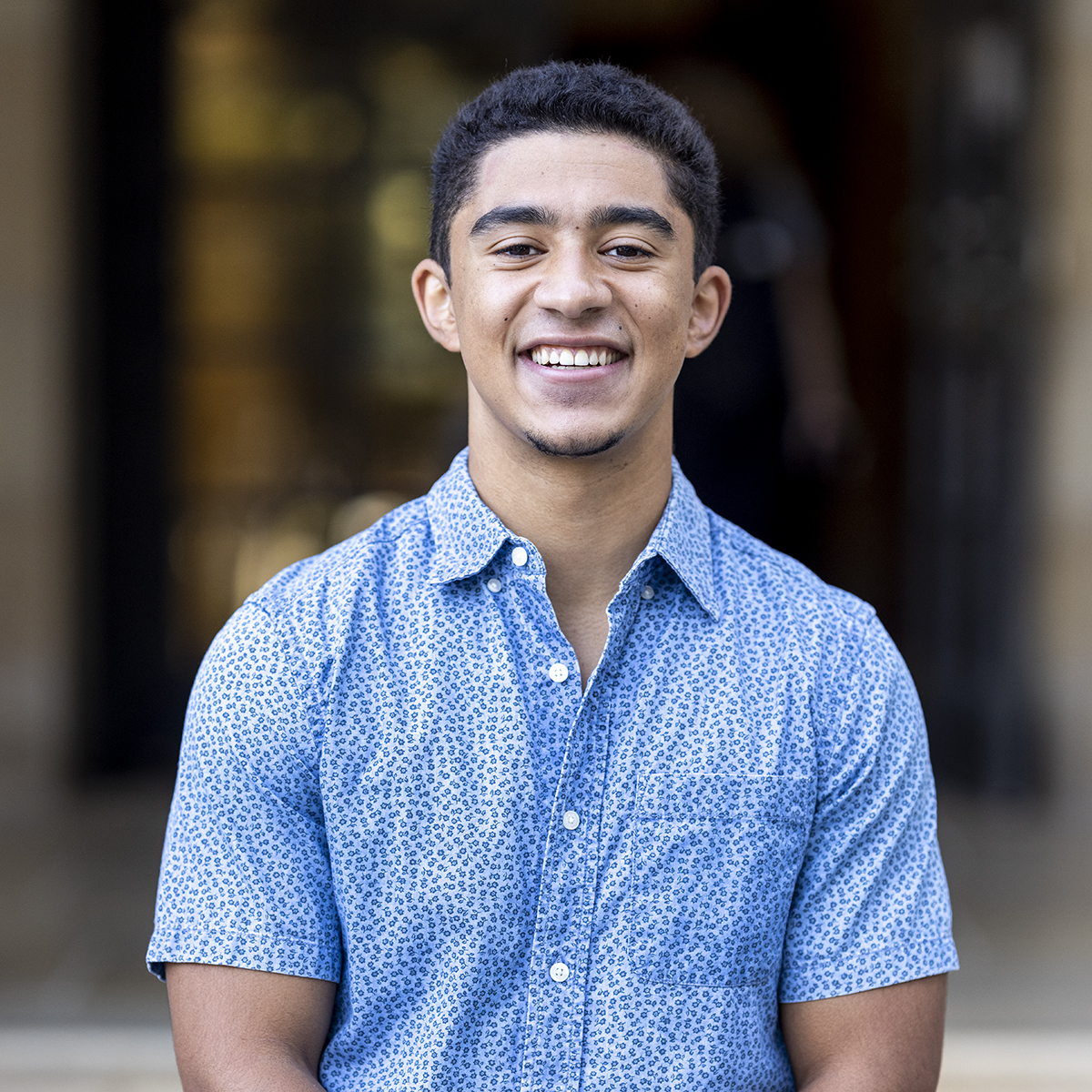 This post was updated March 10 at 12:37 a.m.
The Bruins fell just short of advancing to the semifinals of the Pac-12 tournament Thursday.
Now they are left hoping they won't miss out on the NCAA tournament for the first time since the 2014-2015 season.
After graduate student guard Jaelynn Penn's game-tying 3-pointer attempt missed off the back iron in the final seconds against Oregon, UCLA women's basketball (14-12, 8-8 Pac-12) was eliminated from the conference tournament and found itself in a position of uncertainty regarding the rest of the 2021-2022 campaign.
Coach Cori Close said she would accept an invitation to the Women's National Invitation Tournament but made her pitch to the selection committee for the NCAA tournament.
"I hope that the committee really looks at (if it is) truly about having the top 68 teams in the tournament," Close said. "We've had six out of nine of our players miss 10 games or more. … We're just getting our group together."
UCLA is currently ranked the lowest in ESPN Bracketology's first four out for the NCAA tournament after finishing seventh in the Pac-12 regular-season standings.
The Bruins won the 2015 WNIT championship the last time they missed out on the Big Dance, but Close said she hopes her team doesn't have the opportunity to do so this year.
"It's my call as a leader of the program, and we've made our decision that we would play," Close said. "But I sure hope it doesn't come down to that because this is a dream of (our players), and I want to keep coaching them in (the NCAA tournament)."
Eight of the 15 Bruins are seniors or graduate students, including graduate student forward IImar'I Thomas, meaning more than half of UCLA's roster could be playing their final collegiate games this month. After the Oregon loss, Thomas said she'll always remember this team's resilience.
"We definitely just grew from everything we've been through," Thomas said. "We just feel as if there's nothing that we haven't gotten through together, so that's something that we're just going to keep with each other forever for sure."
Numerous injuries – including season-long absences of graduate student guard Gina Conti and redshirt freshman forward Emily Bessoir – affected a blue and gold program that is now firmly on the NCAA tournament bubble.
Conti – a graduate transfer from Wake Forest – sustained a foot injury and never played a game in what was supposed to be her final collegiate season and only one as a Bruin guard. For Bessoir, a torn ACL sustained during a preseason practice ended her second year in the blue and gold before it even started.
In addition, redshirt freshman forward Angela Dugalić missed the first 17 games of her first season in Westwood and showed the program what it was missing during the Pac-12 tournament. Dugalić averaged 9.5 points and eight rebounds per game in the Bruins' two games in Las Vegas.
An ankle injury kept redshirt freshman guard Dominique Onu – who averaged more than 22 minutes in her first full season with UCLA – out for the conference tournament less than a month after she scored a career-high 16 points against the Ducks in Eugene. Junior guard Charisma Osborne, the Pac-12's third-leading scorer, also missed time and spent the final half of the season dealing with injuries before scoring a season-low five points in Thursday's elimination loss.
Penn – who missed seven games of her own because of a hand injury – said the team's growth through the challenges of this season has proven the team is capable of great things.
"The outcome didn't show how much we've grown as a group," Penn said. "We can do anything, we can get through anything, and I think it made us stronger as a team and as a whole."
Carlson is currently a staffer on the women's basketball and softball beats. He was previously a reporter on the men's golf beat.
Carlson is currently a staffer on the women's basketball and softball beats. He was previously a reporter on the men's golf beat.