Community shares initial reactions, concerns regarding Russia's invasion of Ukraine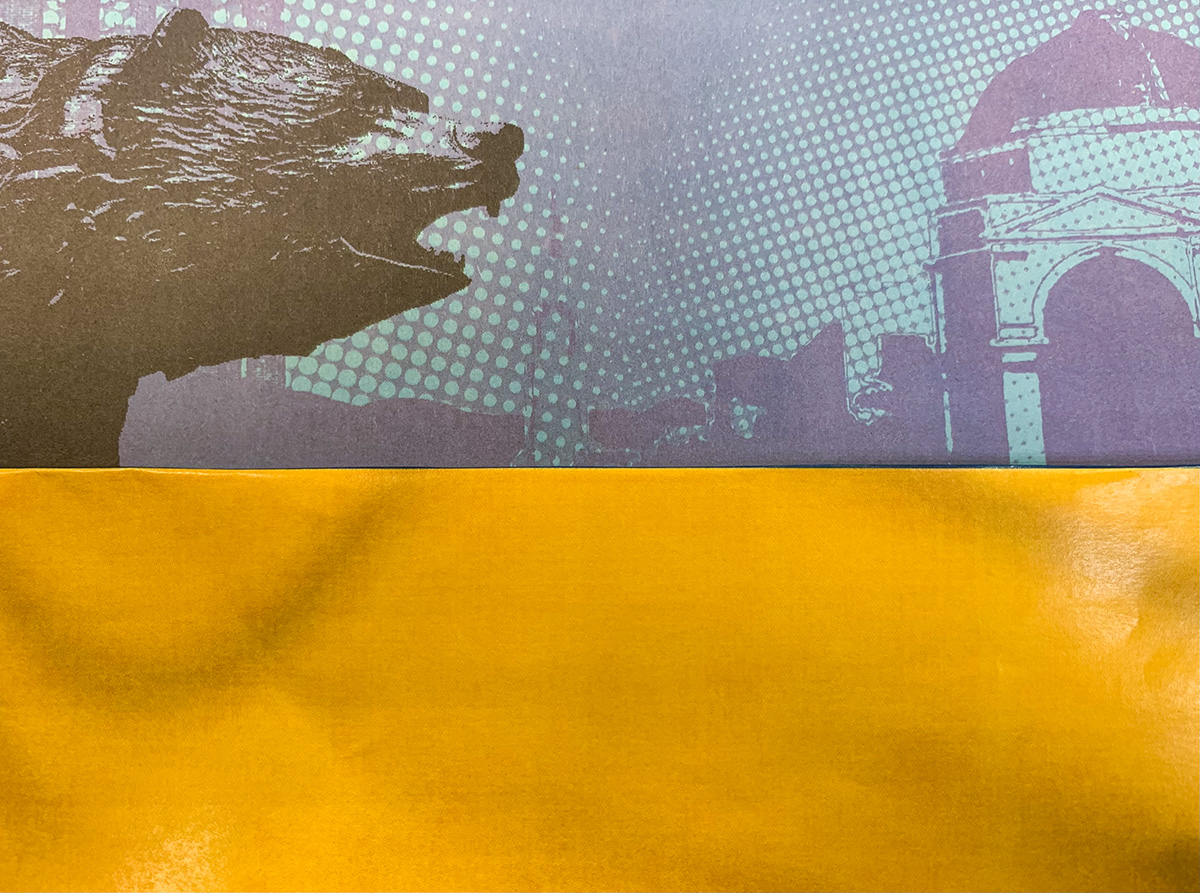 Ukrainian community members expressed feelings of distress regarding Russia's ongoing invasion of Ukraine, which began on Feb. 24. Many countries have imposed sanctions on Russia in response to the war. (Constanza Montemayor/Daily Bruin senior staff)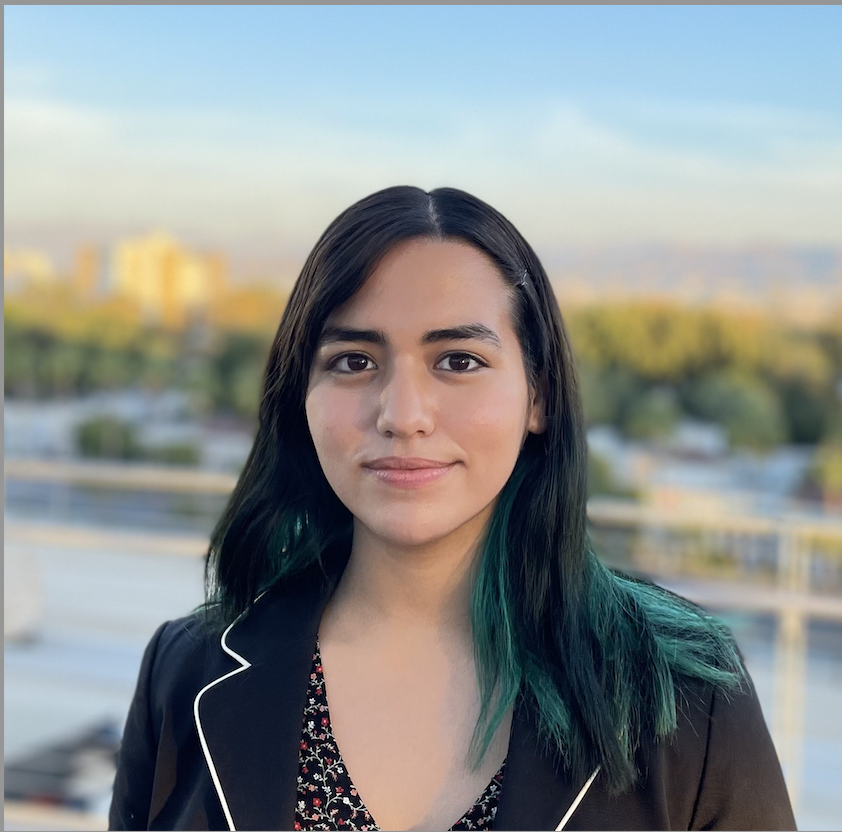 Ukrainian community members at UCLA expressed fear and anger following news of Russia's ongoing invasion of Ukraine but said they were hopeful given the global pushback.
Russia launched a military assault on Ukraine on Feb. 24. Since then, multiple cities have been captured, including the strategic port city of Kherson, according to Al Jazeera. According to Al Jazeera, Ukraine's health ministry has also said at least 352 Ukrainian civilians have been killed and more than 1,600 have been wounded.
According to The Guardian, many countries – including the United States, Australia, Japan and Canada – as well as the European Union, have imposed sanctions on Russia and condemned the war. Around 20 countries have also sent weapons to Ukraine, and NATO has also sent around 22,000 troops into member states neighboring Russia and Belarus as a deterrent measure, according to The New York Times.
Sasha Grishchenko, a third-year chemical engineering student, said she immediately texted her family in shock upon learning through the news that Russia had attacked. Her mother often calls Grishchenko's grandfather – who decided not to flee his home city of Kharkiv – although other family friends have not been as lucky to remain in contact with their loved ones, she added.
Other family friends have shared their statuses on social media, Grishchenko said. Watching new videos can be a frightening experience, especially since Russian forces have begun targeting civilian areas, she added.
"A bunch of our family friends, their super young children, I see their Instagram stories. … They post photos of them in the subway. They spend the night in the subway because you don't want to stay in your building," Grishchenko said. "What if the shelling hits your building? That's very certain death."
Isabel Zabryanskiy, a third-year civil engineering student, said she worries about her family friends in Kyiv, where her mother grew up.
Although many of her immediate relatives live in the U.S., Zabryanskiy said she finds it difficult to read the news and learn of the latest destruction and deaths.
"I just started sobbing," Zabryanskiy said. "Because you feel so connected to these people. It feels like your own family that it is happening to."
The violence is not new, added Andrew Bunenko, the husband of Anna Kudyma, a senior lecturer in Slavic, East European and Eurasian language and cultures. He spoke on Kudyma's behalf and said she felt too emotional to discuss the subject. Both Bunenko and Kudyma lived in Kyiv, Ukraine before immigrating to the United States, he said.
Ukrainians have been living through an invasion since 2014, and Russian attacks have been a threat for even longer, Bunenko said. He added that it was surreal to see cities he had seen full of life destroyed as people largely continue on as normal in the U.S.
"You kind of expected it to happen. You still hoped that it wouldn't happen, and when it happened to that scale, first it was depression and anger because this war started for absolutely no reason," Bunenko said. "It was not justified at all."
Bunenko added that the history of Russian aggression against the Ukrainian people has made citizens aware of the potential severity of Russian attacks. However, many civilians have still decided to stay in their cities, he said.
Some said they were glad the global response to the war has been swift and harsh.
Zev Yaroslavsky, director of the Los Angeles Initiative at the Luskin School of Public Affairs, said he appreciated Ukrainian President Volodymyr Zelenskyy's leadership and commitment to remaining in the Ukrainian capital of Kyiv with his fellow citizens.
It is rare to see the world so united, Yaroslavsky added.
"(Putin) has united everybody against him. Europe is together. We're together with Europe after four years of (former President Donald) Trump trying to destabilize our alliances. Russians and Ukrainians have been moved together even in Russia itself. There have been demonstrations, which is unheard of in Russia these days," Yaroslavsky said.
Yaroslavsky, whose parents emigrated from Ukraine, has also worked to promote fair democracy in Ukraine with the National Democratic Institute. He added he was saddened by the war's potential damage to the democracy Ukraine had worked to build over recent decades.
Bunenko added that the sanctions imposed by many nations had already been significant in damaging the Russian economy as a form of deterrence, and he hoped that continuous economic isolation would make Russia reconsider the war.
Some said they had advocated for an end to the war and sent aid to Ukrainian forces.
Zabryanskiy and Grishchenko participated in a protest against the invasion outside the Wilshire Federal Building on Feb. 24 and said they planned to continue to protest in the future.
Many have also found hope and pride in the willingness of Ukrainian civilians to unite and fight for their country together, Zabryanskiy added.
Bunenko said he and his wife wired donations to the Ukrainian military effort against the invasion and were receiving many questions from friends asking about how to donate to Ukraine as well.
"Hopefully, the Ukraine will stand strong, survive. And there's a popular greeting I want to finish with," Bunenko said. "Glory to Ukraine, glory to their heroes. Slava Ukraini, heroyam slava."
Montemayor is the 2022-2023 News editor. She was previously the 2021-2022 features and student life editor, a News reporter, Photo contributor for the news beat and Arts contributor. She is also a third-year global studies student at UCLA.
Montemayor is the 2022-2023 News editor. She was previously the 2021-2022 features and student life editor, a News reporter, Photo contributor for the news beat and Arts contributor. She is also a third-year global studies student at UCLA.