UCLA gymnast Chae Campbell credits mother for resiliency, work ethic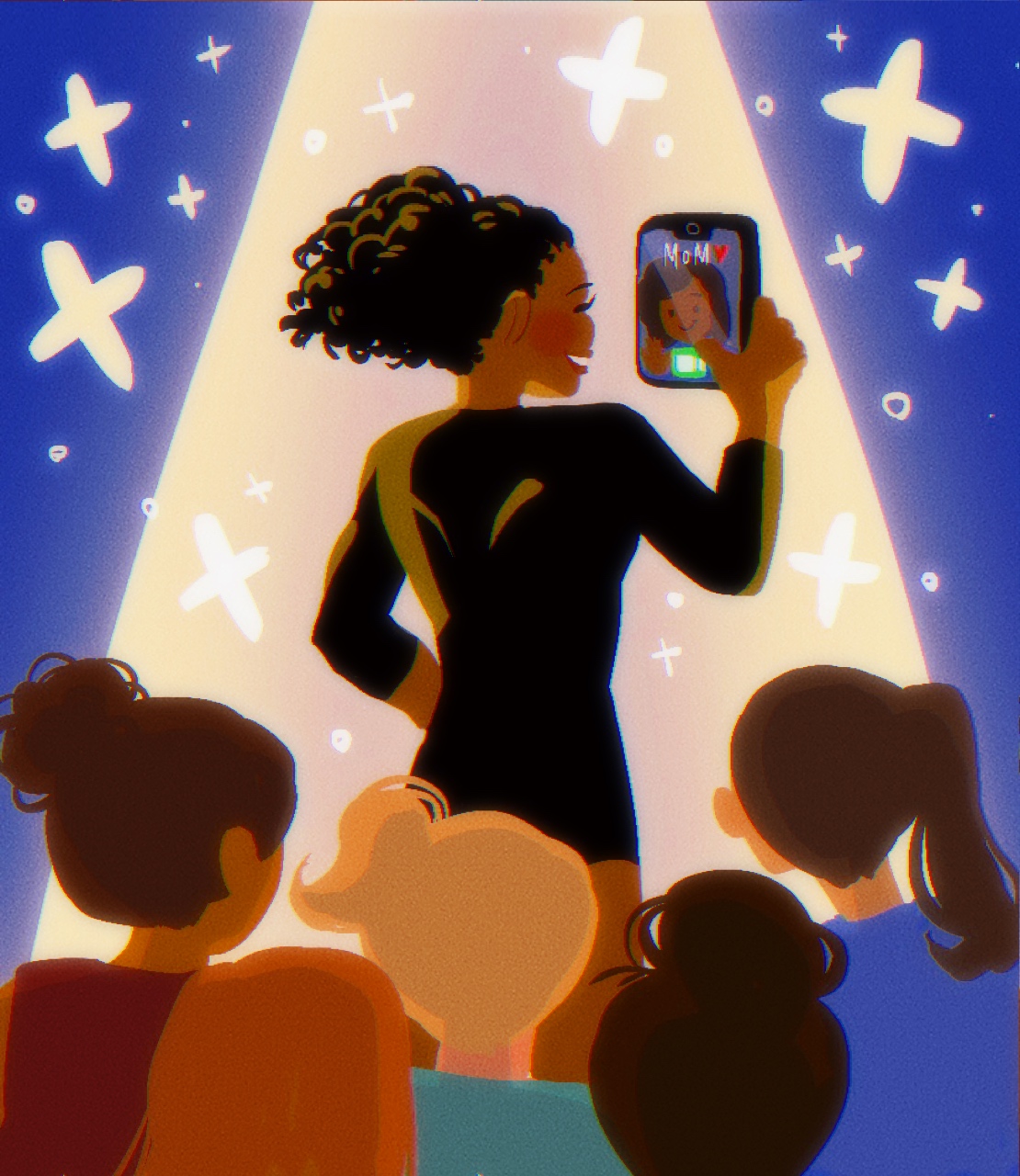 (Katelyn Dang/Illustrations director)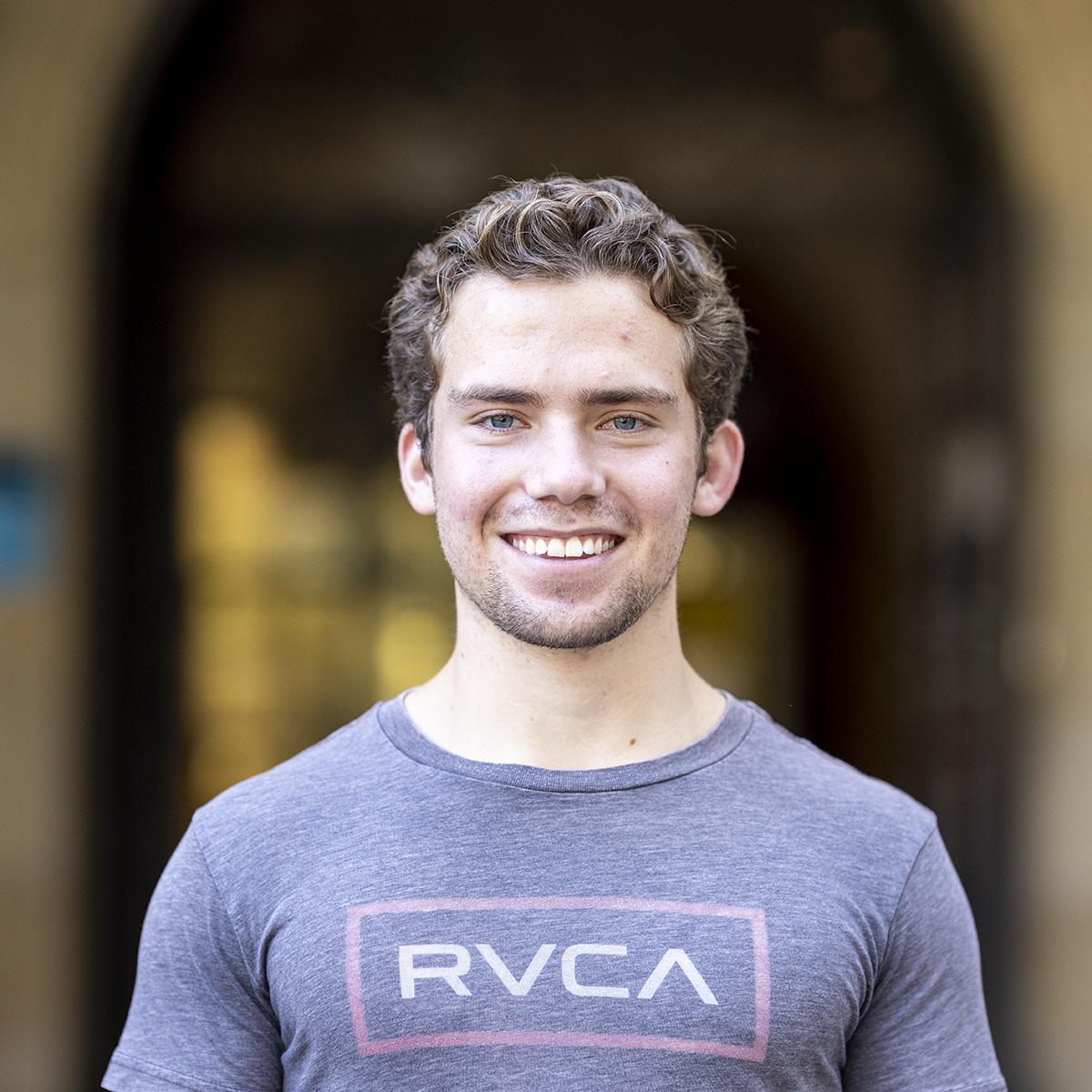 Chae Campbell could have easily walked away.
When the then-freshman UCLA gymnast hyperextended her knee warming up her vault at the 2021 NCAA championships on April 16, she had already put up a beyond respectable score on floor. She could have played it safe and called it a season.
Instead, she persevered. As a result, Campbell wound up with a season-high-tying score on beam and three postseason All-American honors to her name.
But Campbell wasn't born with some sort of superhuman willpower – so where did it come from?
"My mama," Campbell said with a smile.
Two years after Chae was born, Leila Campbell went back to college to finish her degree. But as a single mother of a soon-to-be elite athlete, she never quit her job, working full time while also going to school and raising her daughter.
Not once did Leila complain, Chae said.
"My mom is definitely one of the strongest women I know," Chae said. "She went back to college to help support, and not only did she do that, she was paying for one of the most expensive sports ever. And she never complained about any of it."
The world was introduced to Chae Campbell the resilient competitor on that day in April. But that wasn't her first appearance.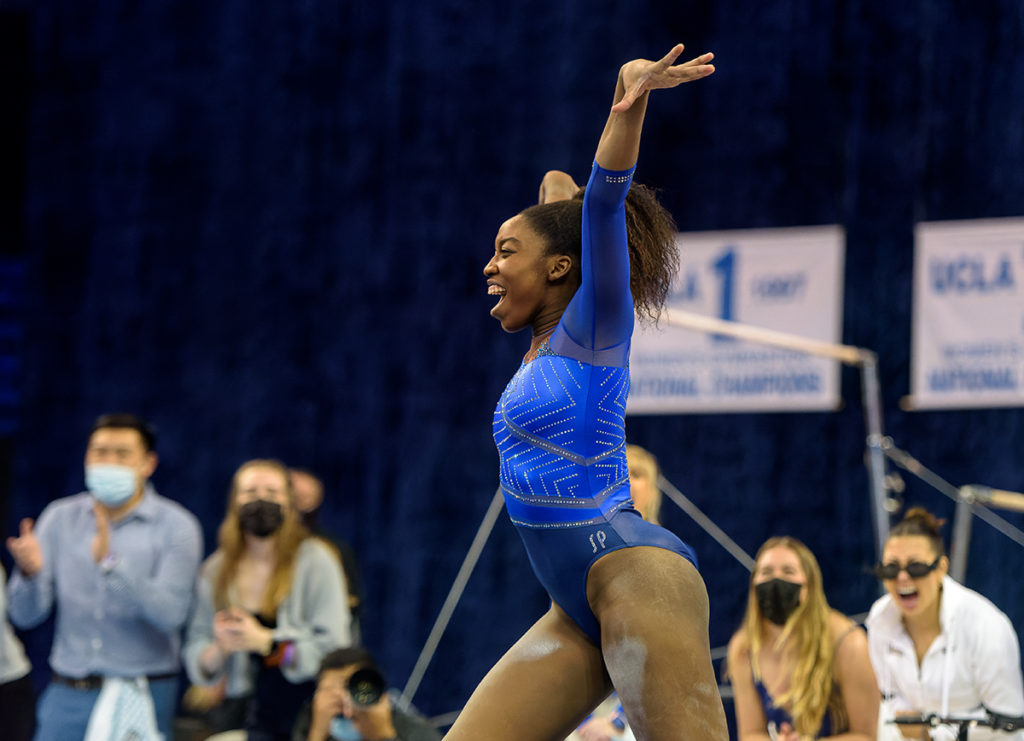 At the 2016 P&G Championships, Chae suffered a fall on day one, forcing her coaches to take her out of the competition. The then-14-year-old, however, had different plans.
Chae wanted a chance at redemption, persuading her coaches to let her compete on all four events on day two. By the time the competition was over, she had become the United States junior vault champion.
While Leila said her motherly instincts sometimes kick in, she had seen this script play out before. She trusted her daughter.
"That passion, that heart was what got her to the goal," Leila said. "Instead of just focusing on the mishap and the mistakes, she's just like, 'I want to finish. I want to finish strong.' That motivation is what's helped her to always come back and do something phenomenal."
While Chae had always gravitated toward gymnastics, she hadn't always been a gymnast. Leila had initially enrolled her in dance classes. Ballet, tap, jazz – Chae had done it all.
And although she loved to dance, something else caught Chae's attention. At the end of every dance class, the students were allowed to swing on the studio's barre. It wasn't quite the uneven bars of gymnastics, but Chae was hooked.
Eventually, swinging around at the dance studio turned into flips on the couches of her home, at which point Leila figured it was time to get Chae in the gym.
But Chae didn't look like a typical gymnast. She had always been on the taller side – a future track runner just like her mom, Leila thought.
When Chae first got in the gym, her coaches didn't see the makings of a superstar. Leila, on the other hand, saw something different.
"As her mom, I've always believed in Chae," Leila said. "We didn't have a lot of coaches telling us that she had potential to be really great initially in gymnastics, but she had the passion."
Two years after starting her gymnastics career, Chae had a new goal in her head. She wanted to go to UCLA and join the national champions.
Chae watched on TV in 2010 as the Bruins dominated the competition at the NCAA championships en route to their sixth title in program history. But 8-year-old Chae wasn't focused on the shiny trophy.
"I just remember being very mesmerized by their performance quality. They just were different," Chae said. "At 8 years old, you can't really pinpoint what it is, but they just seemed special, and it just seemed like something that I would want to be a part of."
As she continued to ascend to the upper echelon of the gymnastics world, ultimately reaching the elite rank, Chae's goal of competing at UCLA came to fruition. Once thought to be too tall for the sport, Chae earned a full-ride scholarship to one of the most prestigious programs in the country.
In 2016, she verbally committed to becoming a Bruin. When Chae stepped onto campus four years later, coach Chris Waller said her impact was instant.
"Since the first day that she stepped into the gym, she has been an example of a championship mindset and championship character," Waller said. "Regardless of the situation, she is just a remarkable human being."
But year one wasn't exactly the dream Chae had held onto since she was eight. With the COVID-19 pandemic throwing the 2021 season for a loop, her freshman year looked a little different than anticipated. What was initially supposed to be a large freshman class for the Bruins had become a class of three.
Instead of competing in the packed Pauley Pavilion she had seen on TV, Chae and her teammates performed in an eerily empty arena.
Yet once more, Chae let her steely determination do the talking.
"I could have easily made that a really bummer situation and not try to make the most out of it, but I decided that I was going to make the most out of it," Chae said. "If I can do that during the COVID year when things were not great, I can do that in any situation."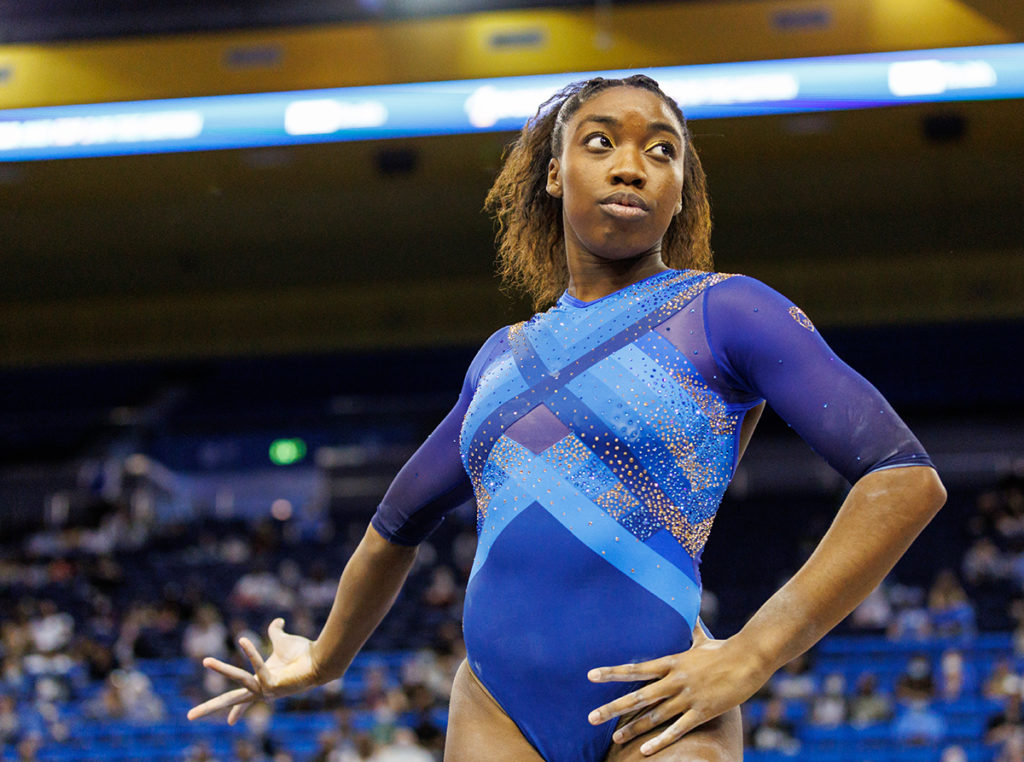 From day one, she competed in the all-around for UCLA, culminating in All-Pac-12 First-Team honors in the all-around, vault and floor – tying for the most such honors by any gymnast in the conference. Taking the conference by storm, Chae became the first Bruin since Kyla Ross to win the Pac-12 Gymnastics Freshman/Newcomer of the Year award.
But her season wasn't done yet. While UCLA missed out on the NCAA championships for the first time in 15 years, Chae qualified individually in the all-around. Despite hyperextending her knee while warming up her vault, she earned postseason All-American honors on beam, floor and in the all-around.
Chae doesn't recall what her expectations were heading into the season, but whatever they were, she shattered them.
"I don't really know what I expected, but at the same time, it was more than what I expected," Chae said.
In addition to leading the Bruins on the gym floor, Chae also took on a role as a team leader. Now in her second year with the program, Chae said she is starting to lead more vocally, which she added didn't come naturally.
Throughout her childhood, Leila had always seen people gravitate to Chae's passion and work ethic.
"When she accomplishes goals, she doesn't do it just for her," Leila said. "She wants to motivate and encourage others so they can achieve their goals as well. … The most important thing to Chae is if she accomplishes something grand, anyone can do it. That's what she wants to be to her teammates."
While Chae may be more than 1,000 miles away from her home in Carrollton, Texas, she doesn't miss an opportunity to talk to the person who instilled the foundation for her to excel as a gymnast and a teammate.
Whenever she has time, Chae will FaceTime or call Leila, sometimes several times a day.
"We just have a connection where if I'm really struggling with anything, I'll just call her up," Chae said. "She's going to be available for me no matter what."
Leila might be Chae's rock, but from Leila's perspective, that's who Chae is to everyone around her.
"I'm very flattered that she credits me, but honestly, Chae's her own person and she inspires me," Leila said. "Just like she inspires everybody."
Settleman is currently the Sports editor on the football, men's basketball and gymnastics beats. He was previously an assistant editor on the gymnastics, women's soccer, women's golf, men's water polo and women's water polo beats and a contributor on the gymnastics and women's water polo beats.
Settleman is currently the Sports editor on the football, men's basketball and gymnastics beats. He was previously an assistant editor on the gymnastics, women's soccer, women's golf, men's water polo and women's water polo beats and a contributor on the gymnastics and women's water polo beats.