Los Angeles mayoral candidates discuss potential solutions for homelessness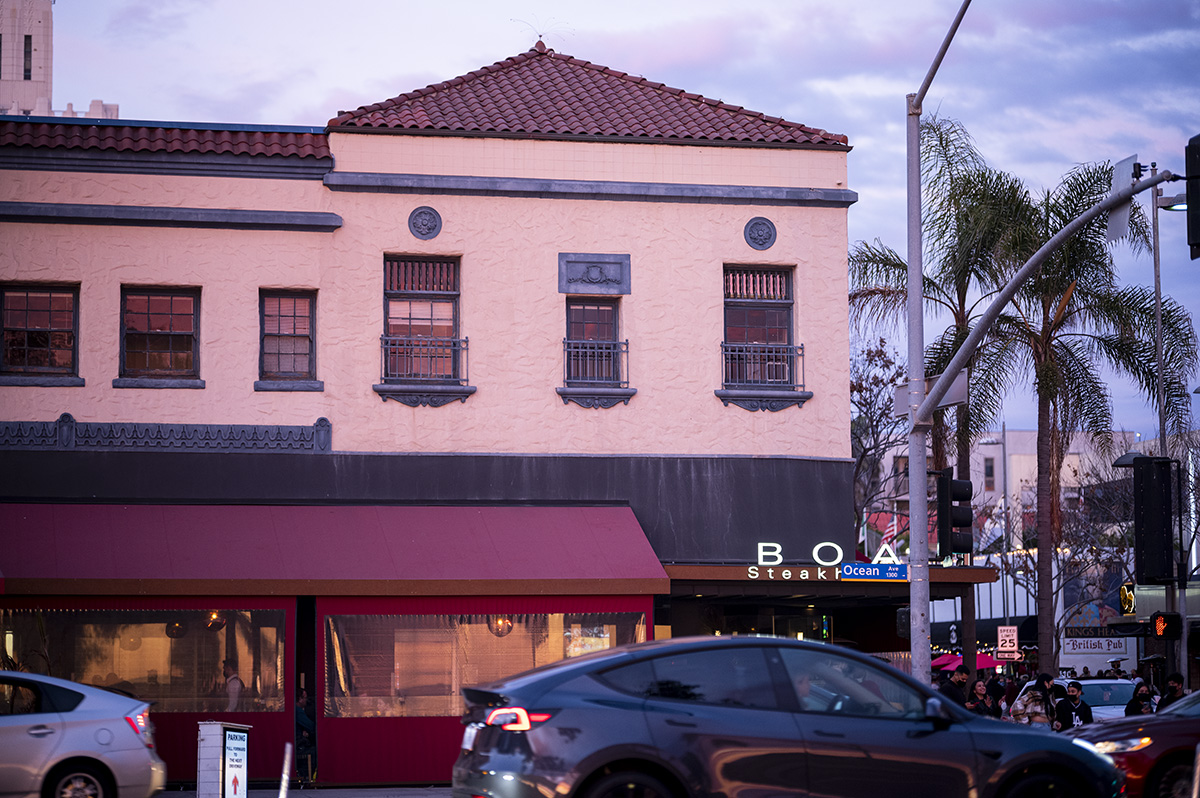 Multiple candidates running to be the next mayor of Los Angeles agreed homelessness in LA is a significant issue, advocating for stronger agendas including expanding housing construction and improving mental health care. (David Rimer/Assistant Photo editor)
Several candidates for the Los Angeles mayoral election are advocating for stronger actions to be taken toward addressing homelessness in LA.
The mayoral candidates expanded on their policies to decrease homelessness in a debate Tuesday and in subsequent campaign communications. Four out of five present candidates during the debate Tuesday said that homelessness was the No. 1 issue facing LA. Their plans included addressing housing costs and mental health, among other topics. The candidates discussed these issues ahead of the June primary election.
In 2020, the LA homeless population reached roughly 66,400, a 12.7% increase from 2019, according to the Los Angeles Homeless Services Authority. Their report found approximately 28% of the unhoused population live directly on the street as of 2020.
The mayoral candidates include politicians and businesspeople such as U.S. Rep. Karen Bass, LA City Attorney Mike Feuer and LA City Councilmembers Joe Buscaino and Kevin de León.
Many of the candidates plan to work toward decreasing homelessness in LA through policies that promote community engagement, increase housing construction and improve access to mental health care and law enforcement.
Bass' primary policies are alleviating homelessness and improving safety in LA, according to her campaign website. Bass also said on her campaign website that she intends to build temporary and permanent affordable housing, allocate state funds to mental health care services and increase capacity for substance abuse systems.
Similarly, Feuer said addressing mental health and substance use are crucial to resolving homelessness. He also said he plans to work with LA County to improve treatments for mental health and substance abuse for unhoused populations.
Other leading candidates aim to reduce the number of homeless encampments in the city through law enforcement and increased housing availability.
Enforcement of laws against lying and sleeping on sidewalks is needed, but the city government should provide more housing as a preliminary step, Feuer said.
Buscaino believes LA should rapidly build more temporary emergency housing for those living in encampments and also aims to ban encampments on streets and sidewalks, according to his campaign website.
Rick Caruso, an LA businessman, entered the mayoral race Feb. 11 and is emphasizing decisive action against homelessness. According to his campaign website, Caruso proposed declaring a state of emergency and requesting federal and state funding to provide more housing.
Many candidates agree housing affordability is a root cause of homelessness.
De León said issues of affordability stem from a lack of supply of housing in the city, specifically in Downtown LA, the district he represents in the city council. He added that he plans to propose setting reduced prices for rented houses and apartments for individuals in very low, low, and middle income brackets.
De León also said that tiny homes, old hotels and empty buildings may provide homes to the unhoused populations for affordable costs.
On her campaign website, Bass also proposes utilizing several methods to create new housing, including converting government-owned land and coordinating with the private sector.
Many candidates favored reducing certain housing regulations to decrease costs and expedite construction, including Bass, de León and Feuer.
Craig Greiwe, chief strategy and transformation officer at Rogers & Cowan PMK – an LA marketing agency – and mayoral candidate, said that such regulations are slowing important city action.
"That's why we have an affordability crisis. The city has made it impossible to build because politicians are simply interested in whatever office comes next," Greiwe said.
The primary election will be held June 7, and LA citizens will vote to elect a new mayor Nov. 8.