Women's basketball players strive for Black empowerment through self-led initiative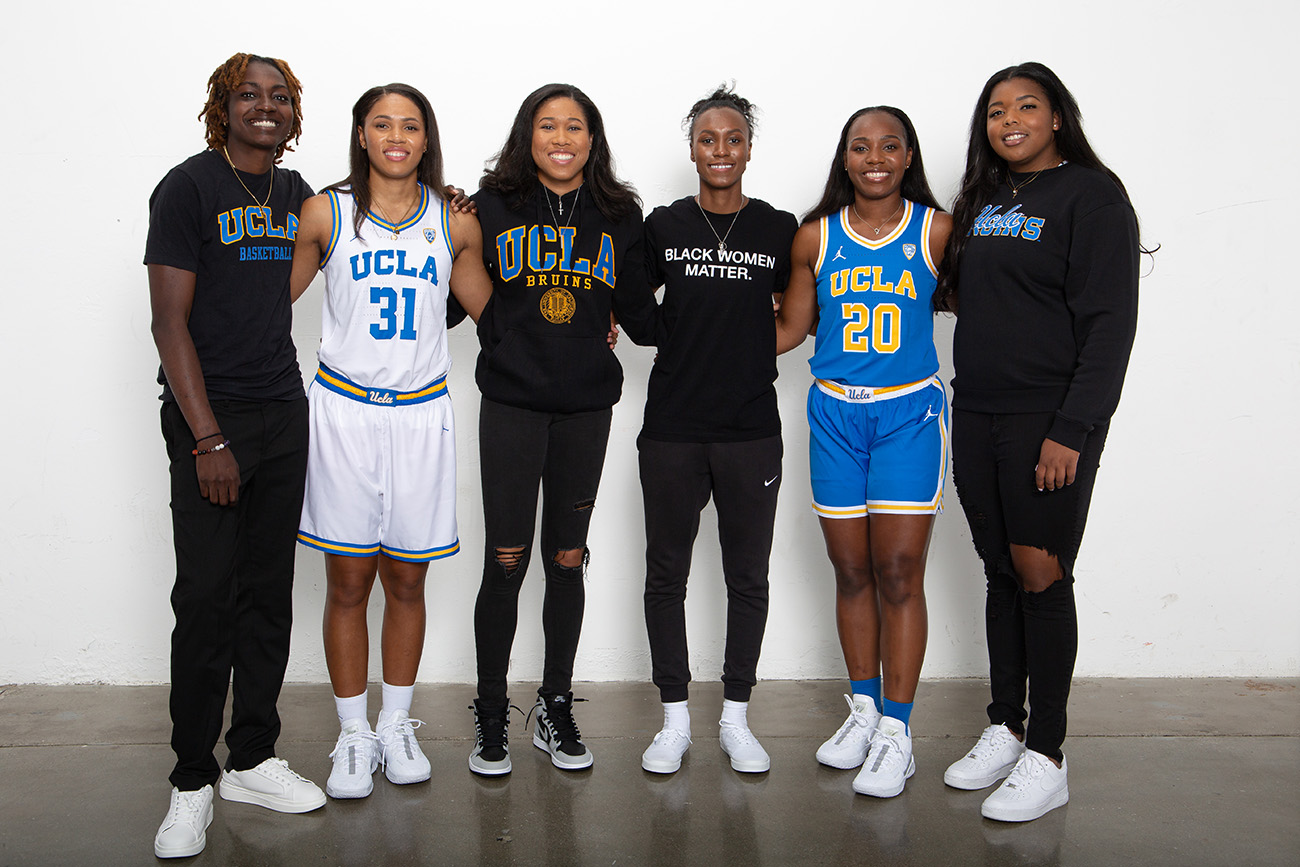 The six members of the 2021-2022 More Than a D.R.E.A.M. initiative stand together. The group includes two UCLA women's basketball players who are new to the initiative this season in graduate student guard Jaelynn Penn and graduate student forward IImar'I Thomas. (Courtesy of Caren Nicdao/UCLA Athletics)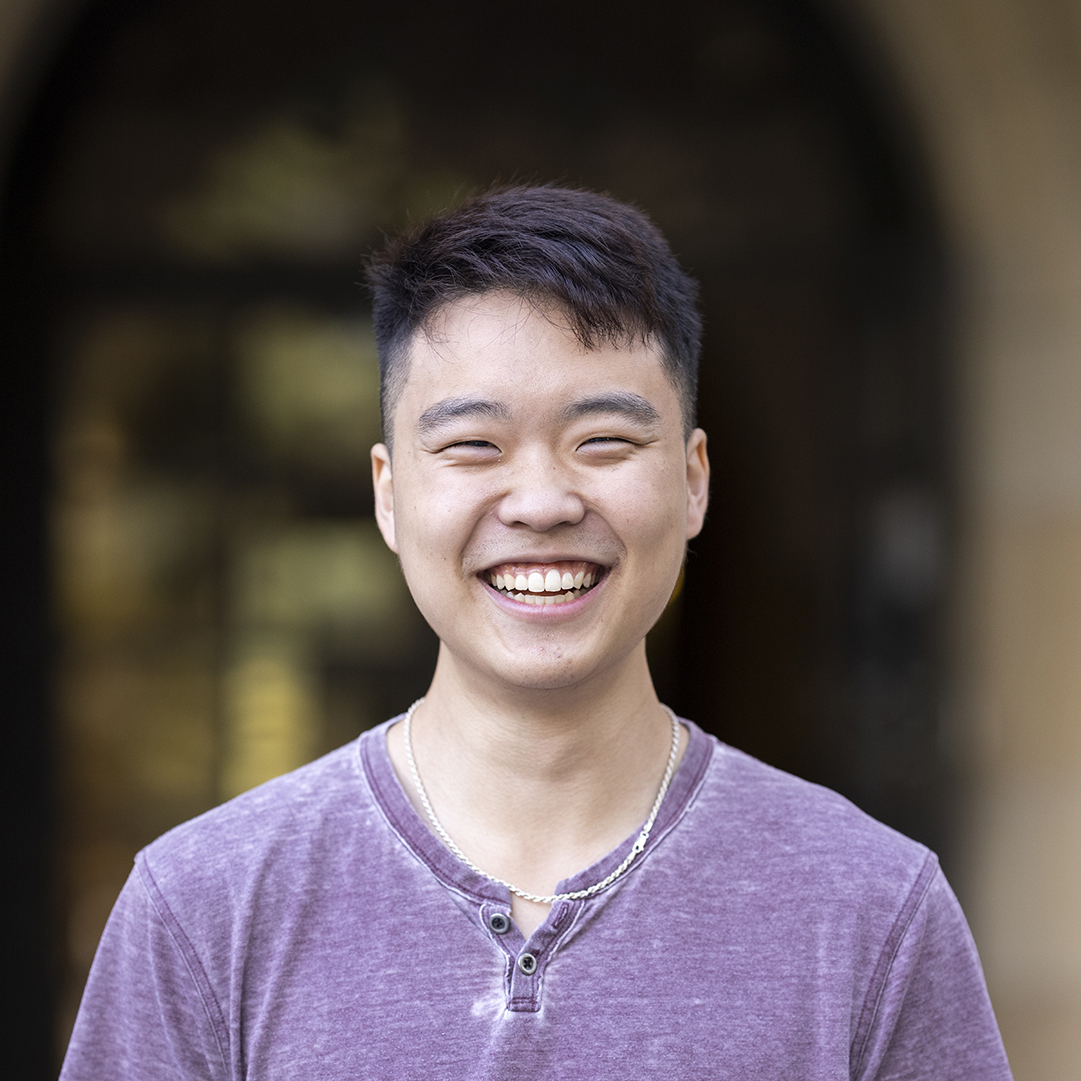 For most, playing under the bright lights of Pauley Pavilion is a dream in and of itself.
But some Bruins dream beyond the basketball court.
Shortly after the murder of George Floyd by a police officer in Minneapolis in May 2020 sparked a wave of social justice movements across the country, six UCLA women's basketball players were inspired to use their platform to educate and empower others on the issues that Black people face in America.
Thus came the creation of the More Than a D.R.E.A.M. initiative.
The mission was started in summer 2020 by former Bruin forwards Michaela Onyenwere and Lauryn Miller, along with current junior guards Charisma Osborne and Camryn Brown, senior guard Kiara Jefferson and redshirt senior guard Kayla Owens. The acronym, which stands for Diversify, Reveal, Educate, Advocate and Motivate, encapsulates the initiative's goal of promoting awareness on racial injustice while spotlighting various aspects of Black culture and pride.
Miller said the initiative was just one part of an overall effort from the team toward promoting the influence of women's basketball by using it to fight against racial injustice.
"It was just such a tumultuous time, and emotions were so high," Miller said. "And how does it become deeper than just, 'What do you feel in this moment?'"
Bruin Table Talk was one of the first projects to stem from More Than a D.R.E.A.M. Each episode features conversations surrounding the Black experience in America while highlighting Black alumni from UCLA, a school whose current African American population is 5%.
Brown, who has taken the lead in planning and producing the social media content for More Than a D.R.E.A.M., said helping out with the podcast series was a part of her efforts to inspire the next generation of Black children by displaying examples of Black excellence through the screen.
"Us putting out a product of Black culture, Black joy and Black excitement is really cool for the younger generation to see," Brown said. "Being able to put our culture out on a stand where everybody can see it is really impactful."
In addition to raising public awareness of social injustice and Black stories around the Westwood community and beyond, More Than a D.R.E.A.M. has also created a safe space within the basketball team for Black Bruins to be heard.
Jefferson – who was involved with the educational mission of the project throughout the 2020-2021 season despite being away from the team for the year – said the initiative also has deeper goals for and impacts within the Bruin locker room, including to inform and hold discussions with the non-Black players.
"We're very diverse. We all come from different backgrounds," Jefferson said. "We make it a point naturally to connect with one another and learn about where each other come from, our identities."
Even prior to the creation of the initiative, the team held optional meetings to discuss racial issues, while the staff and players worked to create a comfortable environment for anyone to share their perspectives and struggles, according to multiple players.
Brown, who grew up in a predominantly white area in Texas, said she didn't get the chance to fully be the Black woman she wanted to be until she came to Westwood. She added that her move to the West Coast in 2019 gave her a chance to break out of her shell while taking pride in her racial identity by being around other women who look like her.
Assistant coaches Shannon LeBeauf and Tasha Brown have been particularly influential as inspirations, Camryn Brown said. The junior guard said she wants to be that same source of hope for other Black women.
"Seeing Black women every day in charge, in positions of power, really is great – representation really does matter," Brown said. "I have all these other great Black women examples around (me) like Lauryn Miller, Michaela Onyenwere (and former UCLA guard) Japreece Dean. I got to play with those people and I got to see what their Black woman looked like and how they live their life, which really inspired me to just live in my truth fully."
But the six-woman committee didn't create More Than a D.R.E.A.M. for it to last one season.
Miller said she wanted to cement the beginning of a legacy for future Bruins while continuing with the high standards set by former trailblazing athletes at UCLA.
"The program's culture is second to none," Miller said. "Me and Michaela are hoping we continue to see (the initiative) be passed off to the young ones and see (them) run with it and kind of make it (their) own thing next."
Nearly two years after the initial creation of the program, Miller's desires have thus far come to fruition. Though two of More Than a D.R.E.A.M.'s co-founders – Miller and Onyenwere – graduated following the 2020-2021 season, that hasn't stopped the Bruins from continuing the precedent the forward duo helped set.
This season, Jefferson has taken on Miller's former role as the lead of the educational component, becoming one of the initiative's most prominent members.
"Especially now, with Black topics and issues being talked about a lot more, sometimes that creates spaces where people are a little fearful of speaking up or asking questions," Jefferson said. "They might not know something, and they don't want to sound ignorant, so they might not say anything."
The educational aspect of the initiative involves creating presentations and leading discussions within the locker room. Jefferson added that her goal with the project was to educate others on the prevalence of racial inequities that exist today.
"My goal is to inform and to give them the Black history that they might not have learned growing up, as well as some of the Black issues that we deal with today – things that they might not necessarily realize is going on," Jefferson said.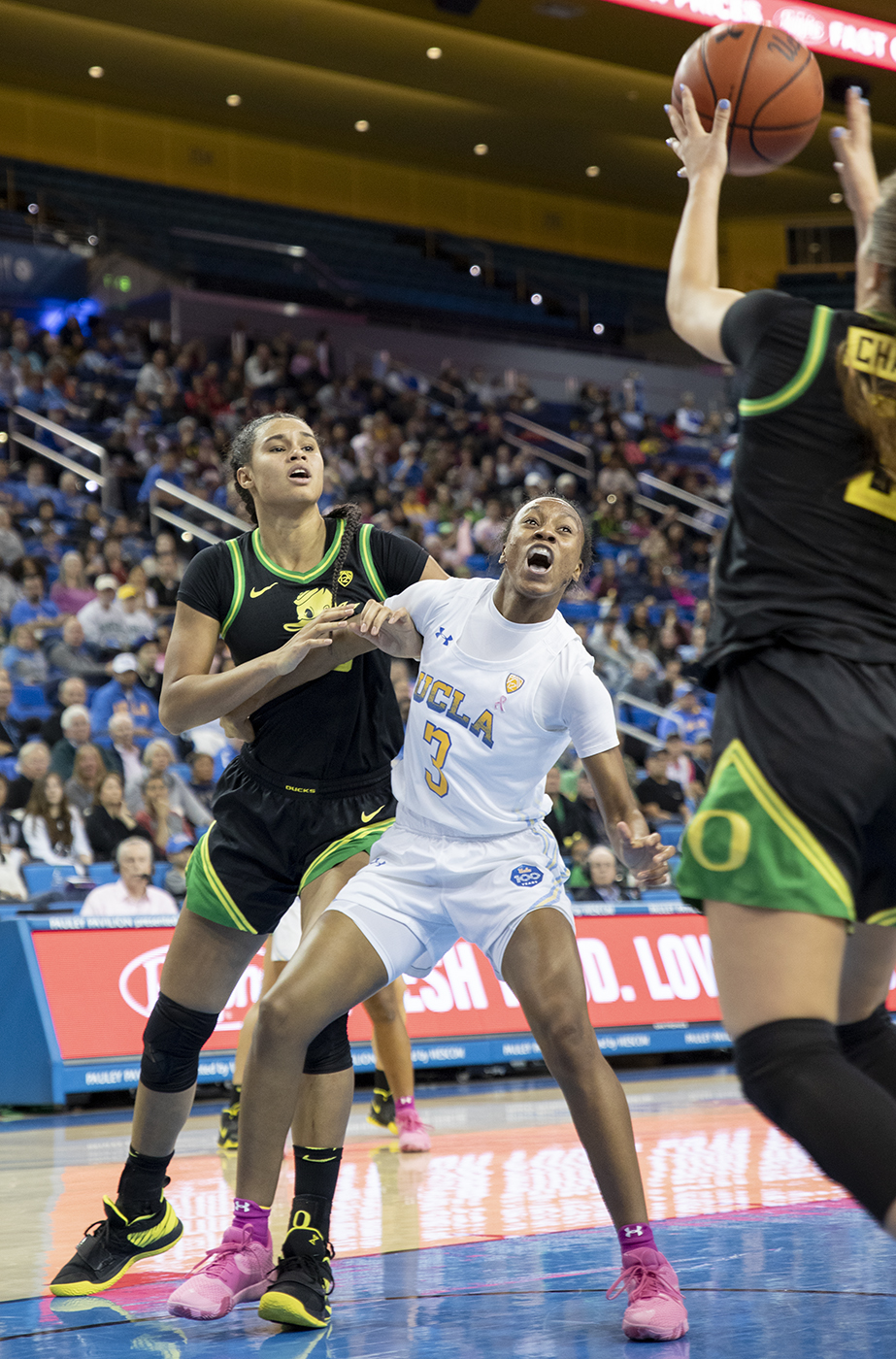 Brown and Osborne, on the other hand, have taken charge of recruiting new members to the team. Though More Than a D.R.E.A.M. started as a team of six Black players, Brown said they have kept the group open for anyone who wants to be involved.
"That's what we want to do – 'Who wants to be a part of this community?'" Brown said. "We just meshed everybody in who wanted to be a part of it."
The new More Than a D.R.E.A.M. committee this year also includes first-year Bruins graduate student guard Jaelynn Penn and graduate student forward IImar'I Thomas, along with Jefferson and Owens – who also opted out of the 2020-2021 campaign – to complete a six-woman team.
Regardless of the COVID-19-related setbacks and injuries this season, because of which UCLA faces the possibility of finishing with a regular-season record under .500 for the first time since the 2013-2014 season, Jefferson said the team will strive to continue to fight for what they believe in.
"(Being) given the pedestal (of) playing at UCLA and being a part of this team has opened up a lot of opportunities and doors for me," Jefferson said. "I just want the legacy to carry on and for young girls like me who are growing up to continue the work that we're doing, expand upon it and really just make a change."
With eight members of the team – and four members of the committee – set to don the blue and gold for the final time this weekend after being honored on Senior Day on Sunday, Osborne and Brown will have more work to do next season in incorporating a new team into More Than a D.R.E.A.M.
On the cusp of what could be her final season in Westwood next year, Brown said she has one message she wants to leave for the next generation of young Black women.
"Don't ever let anybody or any situation diminish who you are," Brown said. "I know it's easier said than done, but remember that you're beautiful, you're kind, you're strong, you're so important. You matter."
Moon is currently a Sports senior staff writer. He was previously an assistant Sports editor on the women's basketball, men's soccer, track and field and cross country beats and a contributor on the women's basketball and women's tennis beats.
Moon is currently a Sports senior staff writer. He was previously an assistant Sports editor on the women's basketball, men's soccer, track and field and cross country beats and a contributor on the women's basketball and women's tennis beats.