Interactive education course trains students in alternative teaching methods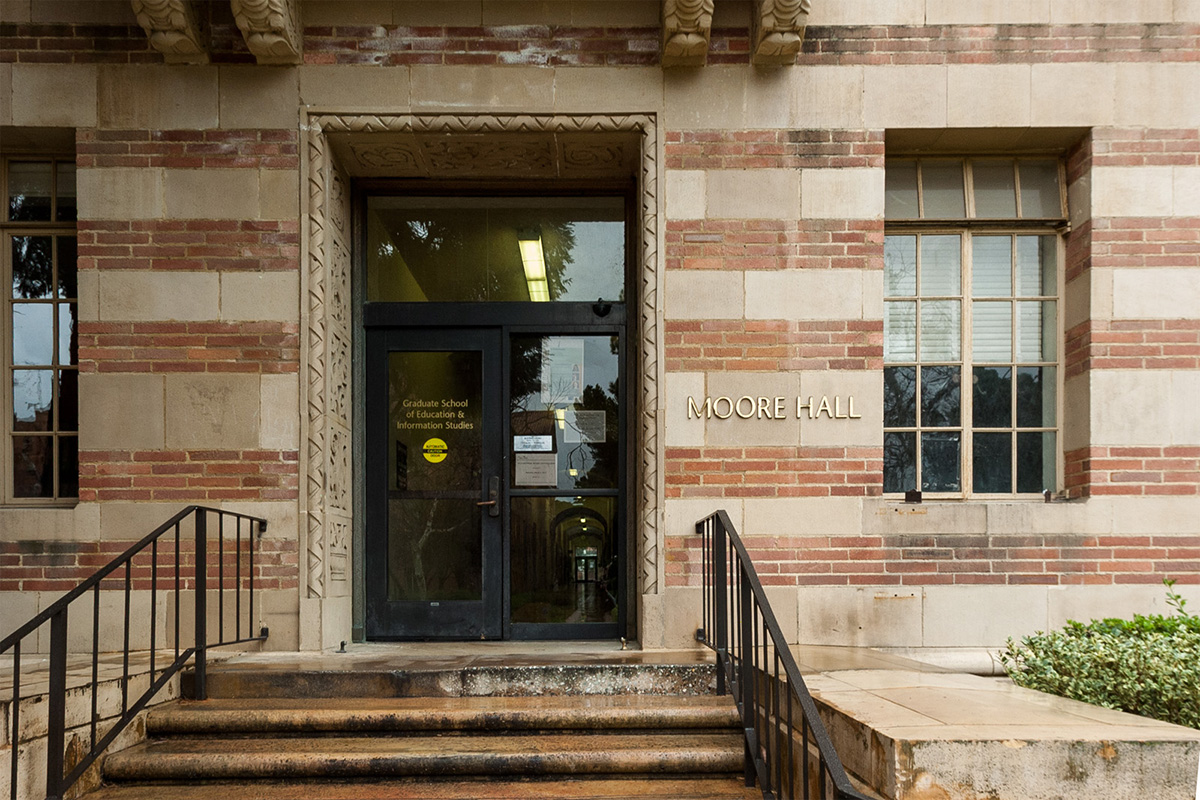 In Education 123: "Teaching Profession," taught by education lecturer Jeff Share, students are given the opportunity to examine and learn about teaching in context of societal issues and identities. Students learn through different methods such as interactive class activities and talks from guest speakers. (Daily Bruin file photo)
After spending years in the classroom learning as students, undergraduates can now transition into a teaching role in Education 123: "Teaching Profession."
Unlike the teacher education program, Education 123 doesn't focus on training students to become teachers. Instead, students explore traditional and alternative teaching practices while addressing the challenges that racism, sexism and classism impose on education, according to the course syllabus.
Education 123 instructor Jeff Share said he was given the opportunity to teach the course two years ago and has since restructured it to examine three main themes: the difference between schooling and learning, deficit thinking versus asset-based thinking, and hierarchies of power and how they connect to identity.
One of the methods through which students are exposed to the teaching profession is through guest speakers, added Share, an education lecturer in the School of Education and Information Studies. Students hear stories from more than 10 guest speakers, including elementary school teachers, school board officials, authors and community health educators.
"I tried to create (the course) in the broadest sense of an understanding of both teaching and learning so that we're not only talking about K-12 classrooms. … We're talking about where we learn about everything in life, from our family, from our friends, from informal spaces and from formal classrooms," he said.
Alison Hamant, a fourth-year public affairs student minoring in education studies, said she enrolled because of her interest in becoming a teacher. Hamant said one of her favorite experiences in the course was listening to Rachel Axelrad, an elementary teacher at Hillcrest Drive Elementary School, discuss her classroom layout.
"She has put couches in (her classroom) and little spaces and has a calm-down corner, … and that was really cool," she said. "I think it gave a lot of us ideas of what we would like to do if and when we have our own classrooms."
Hamant said the class has shown her both the challenging and rewarding aspects of being a teacher. Hearing teachers talk about balancing self care and burnout and seeing their passion for teaching also gave her a glimpse of what is needed to become a good and effective teacher, she added.
Bianca Serna, a fourth-year Chicana and Chicano studies transfer student pursuing a minor in education studies, said she especially enjoys Share's approach to teaching and added that the readings and guest speakers were helpful to her learning.
When reflecting on some of the concepts she learned, Serna said she found the idea of teaching with cultural relevance pedagogy interesting. Cultural relevance pedagogy is an approach in which teachers connect subjects back to students' cultures and communities, she said.
"I always thought that we should teach cultural relevance pedagogy, but then it was kind of just an idea. But him bringing these guest speakers, we kind of saw it in action because they gave examples … of what it looked like in a classroom," she said. "I've never actually seen how it would work in the classroom."
Share added that there are many assignments and projects embedded throughout the course that are used to reinforce concepts upholding its teaching methods. One assignment requires students to read a children's book that has a meaningful message and work in groups to create a book report to present using visuals of their own choosing. The goal is to push students into a different mode of communication where they can retell a story through their own lens, Share said.
Elmer Ortega, a fourth-year psychology student also minoring in education studies, said he took the course because of Share and the class's interactive nature. Ortega had fun when learning from Share, he added, and said Share is supportive in helping students overcome challenges.
Ortega said the interactive environment of the classroom makes it easier to get to know other students on a deeper level. He recalled that during a class meeting, students were required to share a personally meaningful artifact with the class.
"You get to know people more about themselves than just the name … You bring an artifact and be like, 'Hey, this is from home, this is my culture,' or something that means something to you," Ortega said. "For me, it's more touching."