The Quad: Bruins work to build community, combat racism within medical field

Ihuoma Kanu (left), Chidinma Ikonte (middle) and Tayloneei Jackson (right) are leading Bruins-for-health clubs and research on campus. The Quad hears from Black student leaders who share their thoughts on medical and health care experiences at UCLA and beyond. (From left to right: Courtesy of Ihuoma Kanu, Chidinma Ikonte and Tayloneei Jackson)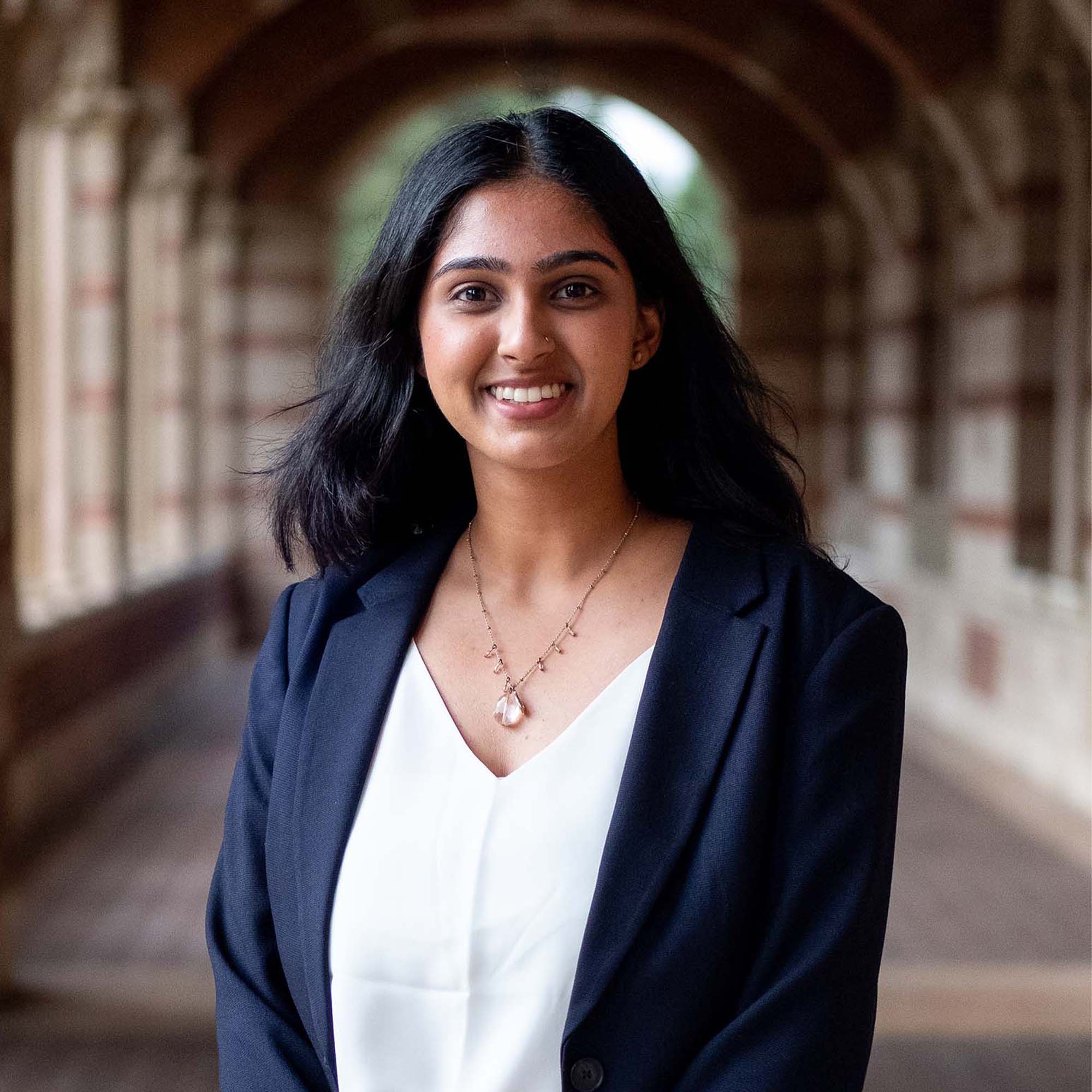 This post was updated Feb. 24 at 12:07 a.m.
According to a UCLA study, the proportion of Black physicians in the United States has increased by 4% over the past 120 years.
Some Black Bruins are working to advance this.
For fourth-year human biology and society student Tayloneei Jackson, seeing the lack of Black representation in UCLA's pre-med organizations and classes her freshman year encouraged her to found a health professions club for Black students.
Since then, Jackson has co-founded Melanin & Medicine, a student-led organization that works to connect Black students to opportunities in the medical field. Jackson also serves as the Undergraduate Students Association Council Student Wellness commissioner.
"We were always talking about how we didn't really feel supported, and there's a lot of institutional barriers being pre-med, but then also being a Black student, but then also being a Black pre-med student," Jackson said. "The initial intention (of Melanin & Medicine) was to cultivate a sense of community for Black pre-med students, as well as bundle resources."
Jackson added that her interest in medicine, specifically OB-GYN care, was sparked after witnessing her mom navigate OB-GYN care. Jackson said her mom was neglected and ignored by health care providers for months after doctors failed to pay close attention and address her health concerns.
This experience isn't a rare occurrence for many African American women seeking medical care.
According to NBC News, Black women are 2.5 times more likely to die from pregnancy-related health issues compared to white women. Centuries of racism against Black communities have been tied to negative health conditions years later, according to research from Harvard University.
Fourth-year anthropology student Ihuoma Kanu said there are many health professionals who are not culturally aware when treating patients of different races and ethnicities.
"It's written in the textbooks that Black people have lower pain tolerance," Kanu said. "And I could honestly speak on a family member of mine who had to get surgery done for a leg because the doctor just did not believe that the pain she was having (was) real."
Kanu said her research project on menstruation and medicine resistance drove her to delve deep into women's and queer health.
"Women are not the only people that menstruate," Kanu said. "It's really interesting to see who's leading this talk in menstruation equity and medication equity."
Meanwhile, the road to success hasn't been easy for many Black students at UCLA.
Fourth-year human biology and society student Chidinma Ikonte is also a co-founder of Melanin & Medicine and said discrimination in both STEM and pre-med classes at UCLA is extremely prevalent.
"(Discrimination) was like one of those things where you just experience it so much that we laugh about it," Ikonte said. "I'm so tired of having to prove myself because I'm so tired of having to prove that I deserve to be at this table."
Ikonte said UCLA's large student body means meeting new people every day – for minority students, this also means having to convince people of their academic worth every day.
Despite these barriers, Ikonte has championed efforts to increase access to pre-med resources for marginalized students on campus through her work helping to establish and foster Melanin & Medicine.
This year, Ikonte and Jackson organized the second Melanin & Medicine Annual Research Symposium, which allowed Black students to showcase their completed research. Jackson said presenters also receive Student Research Program credit for their participation in the symposium as researchers.
This year, Jackson also began a campaign called You Belong Here, which aims to address feelings of imposter syndrome on campus as a part of her role as USAC Student Wellness commissioner.
According to CNBC, racial identity is one of the key predictors of feelings of imposter syndrome in high-achieving minority students.
"(The campaign talks) about imposter phenomenon, also known as imposter syndrome, and how we can kind of combat the effects of impostorism and asserting the idea that we do belong at this institution even though there (are) different entities at UCLA that may try to say otherwise," Jackson said.
While student efforts may do a great amount to support others, Kanu said awareness and conversations on health equity and supporting Black students can start with education and greater community engagement.
"I think it really is important, even if it's just the little things, for future health professionals to be involved with the communities they're going to serve," Kanu said. "I think it does start with little things that can really shape the future of health professionals in the future."