UCLA introduces new institute providing interdisciplinary food studies education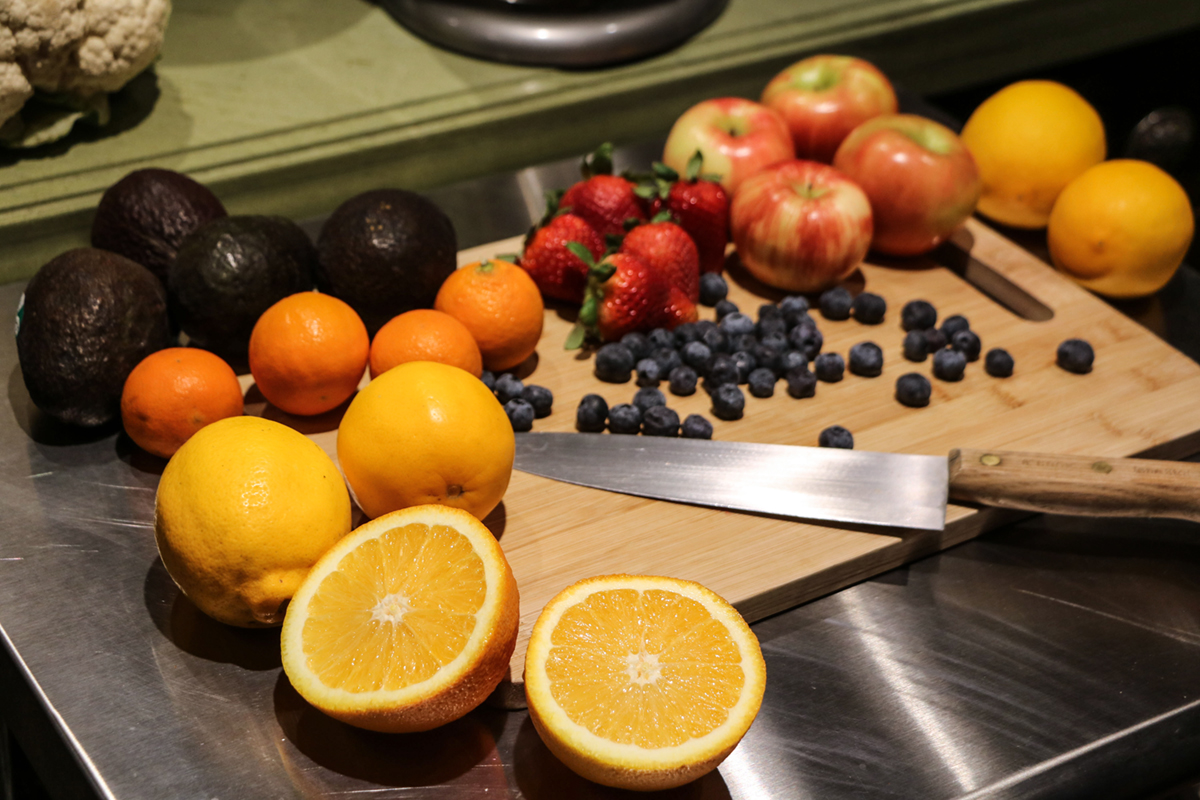 UCLA is establishing the Rothman Family Institute for Food Studies, which will encourage interdepartmental collaboration and further develop current food studies programs and research at the university. (Eva Danesh/Daily Bruin)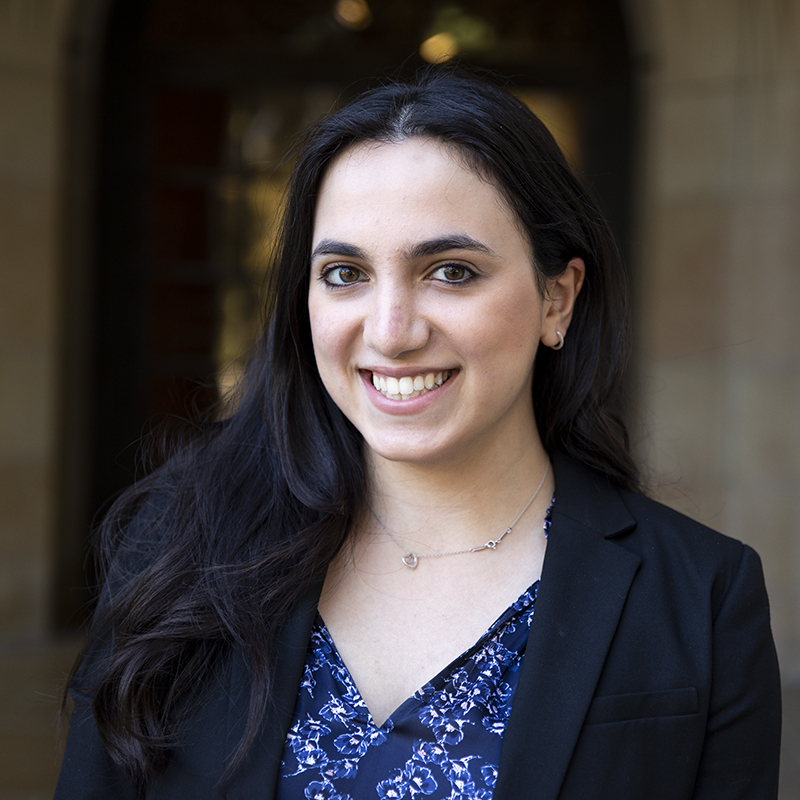 Correction: The original version of this article incorrectly credited the courtesy photos. In fact, these photos are courtesy of UCLA.
This post was updated Feb. 22 at 7:37 p.m.
A new institute is opening up at UCLA that focuses on a major part of daily life: food.
The new UCLA Rothman Family Institute for Food Studies under the Division of Undergraduate Education focuses on the interdisciplinary nature of food in research and education, said Adriana Galván, the dean of undergraduate education. It was made possible by an anonymous $13.5 million donation.
"This gift is completely transformative for UCLA because it is a place that will bring together scholars and students from a lot of different disciplines to coalesce around food," said Galván.
The institute will also expand upon opportunities within current UCLA food studies programs, creating new spaces to learn about food sustainability, access to food, the chemistry of food and more. Researchers, whose work will also be supported and expanded by the gift, will have more opportunities to consult with their colleagues in other fields – such as psychology and policy – to more effectively implement their findings.
Dr. Wendelin Slusser, the associate vice provost of the Semel Healthy Campus Initiative Center, said the effort to create the institute was inspired by the university's push to uncover innovative ways to promote living well on campus which began with UCLA's Semel Healthy Campus Initiative in 2013.
A Semel HCI summit led to the establishment of UCLA's food studies graduate certificate program, which allows students to explore the subject of food in an academic way related to their own interests – such as health, politics, social justice or history, Slusser added.
UCLA also currently offers a food studies minor for undergraduates – another product of the summit.
[Related: UCLA serves up food studies minor]
Dana Gillis, a fourth-year philosophy student pursuing a minor in food studies, said the interdisciplinary nature of food has been reflected by the diversity of classes she has taken. Course requirements span a range of departments, including anthropology, geography, urban planning and physiological sciences.
"Food is so central to all of our lives that it really penetrates through all different disciplines," said Amy Rowat, the faculty chair of the food studies minor and associate professor and vice chair of graduate education in the integrative biology and physiology department.
Gillis said she appreciates the way food studies brings students together to share the different perspectives shaped by the cultures and foods they have enjoyed throughout their lives.
"What I've taken away from the classes is that there's a deeper history to all foods and the way that they connect to culture and society," Gillis said.
Slusser added that the diversity of minds being cultivated at UCLA will create thinkers prepared to solve future problems.
"It's really to empower and educate the next generation of interdisciplinary leaders and game changers to address the major issues of our time around food," Slusser said.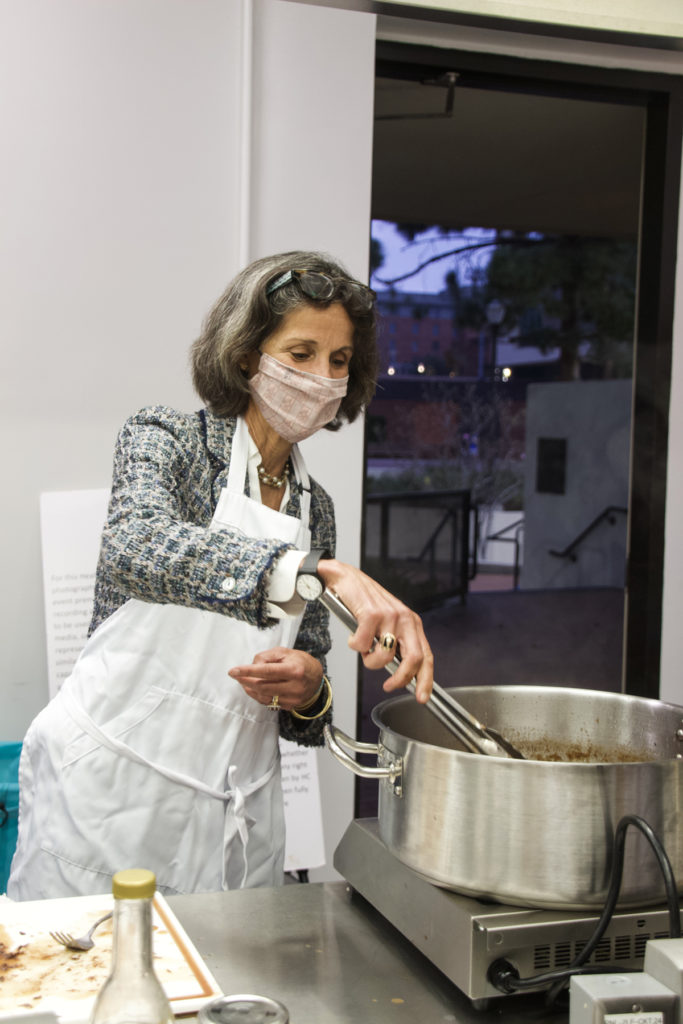 Rowat, who is also the current Marcie H. Rothman presidential chair in food studies, said the new institute will power an increase in the course offerings of food studies for undergraduates at UCLA.
With additional faculty supported by the institute, there will be more individuals dedicated to teaching and conducting research about food, Rowat said.
Rowat added that her own lab is currently working on sustainable protein production and using their expertise to cultivate animal protein by developing and utilizing new engineering approaches.
The institute will also encourage students to study existing research with the help of Alexandra Solodkaya, the Rothman Family food studies librarian. Solodkaya holds the first endowed position at any library across the country focusing specifically on food studies.
Solodkaya said she will be providing students with instruction on information literacy for any food-related courses – something she believes is crucial given online misinformation about food.
"Having a trained librarian who's versed in information sourcing and citations and our sort of networked information systems is important to get at what is really accurate," Solodkaya said. "That's part of the education that we provide at UCLA."
Students and faculty who are in the department or simply have an interest in food will be able to benefit from her knowledge, resources and connections, Solodkaya said.
Solodkaya said she aims to forge new connections – such as between North Campus students, with arts and humanities perspectives, and South Campus students, with knowledge in the sciences – to encourage collaboration and innovation.
"That's really the beauty that the Food Institute brings and that the library can help enhance," Solodkaya said.
Galván, who is also a psychology professor focusing on adolescent brain development, said there is tremendous value in students learning about food and healthy habits while they are preparing to be adults.
"College is a perfect time to give a more intentional and profound examination of food," Galván said. "If we can impart the importance of thinking about what we eat, who has access to it and how we engage with it, we're hopefully going to set the stage for lifelong healthy eating."
Galván said she is also excited for more students to apply their knowledge in a practical setting in UCLA's Teaching Kitchen through virtual and in-person programs and workshops that are available to all Bruins.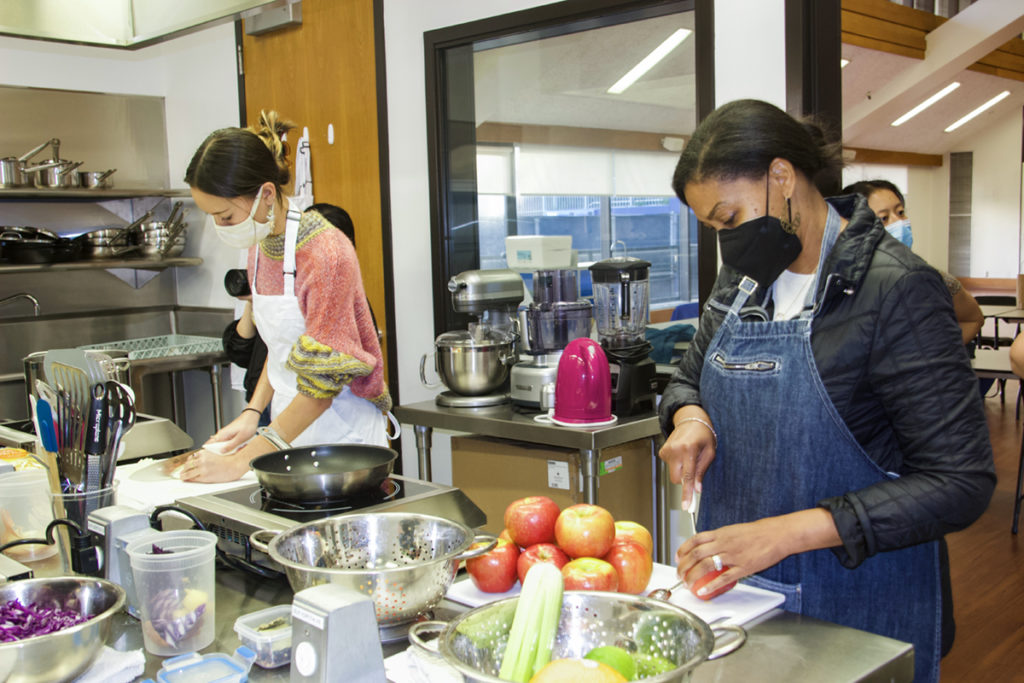 Launched in October 2019, the Teaching Kitchen is a space on campus for students to engage in both curricular and extracurricular activities through food and cooking, Rowat said.
While the COVID-19 pandemic halted in-person operations for a while, the kitchen found innovative ways to still reach out to the communities it intends to serve and educate.
"We were able to serve, through the Community Programs Office, hundreds of undergrad and graduate students who identified as food insecure education virtually on how to prepare meals that were healthy but also OK on the pocketbook," Slusser said.
Slusser said she is excited that the new institute will support the people and resources needed to educate communities on improving daily choices and will further encourage and prepare the next generation of leaders.
"The whole premise of what we try and aspire to do is to raise the health and well-being of our community, students, staff and faculty from the bottom up," Slusser said. "It's been a grassroots effort and a community-organizing social movement to engage people."