The Quad: Online schooling impacts students' social-emotional learning in different ways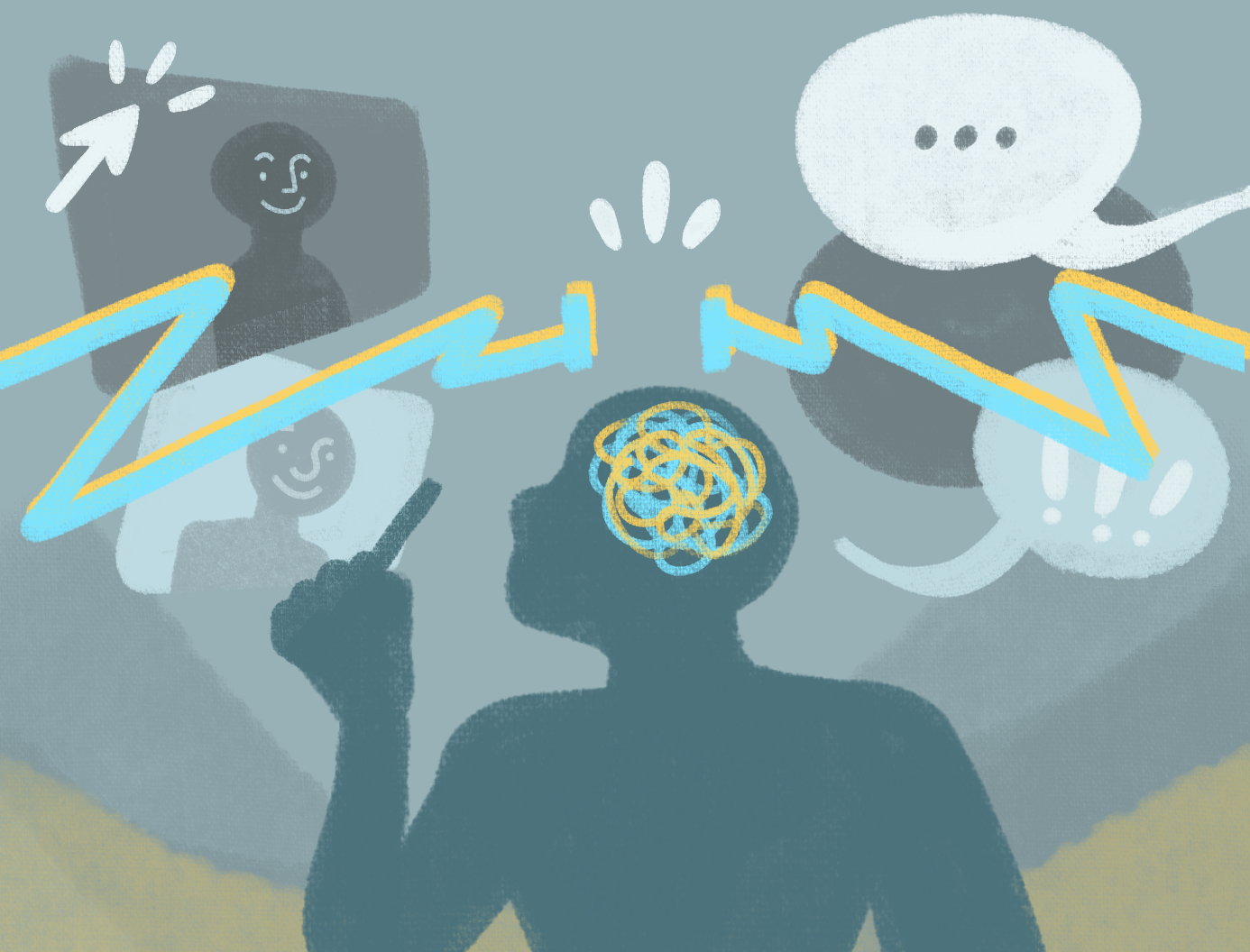 (Katelyn Dang/Illustrations director)
Parents, students and educators alike have expressed concerns over the impact of the COVID-19 pandemic on academics. However, the pandemic also exposed another crucial aspect of growth beyond academics: social-emotional learning.
Marisa Saunders is the associate director for research at the UCLA Center for Community Schooling, an organization dedicated to studying and supporting community schools across the country that emphasize social-emotional learning and community engagement.
Saunders said the community school's level of support may differ from most public schools because of its specific focus on social-emotional learning, but the pandemic made it more difficult to provide the same opportunities.
"There's so many opportunities afforded to students to learn through play, to learn how to collaborate, share all these important skills. Students didn't have that opportunity to do so in a (physical) school setting," Saunders said.
Rebekah Kang, an assistant principal at the UCLA Community School, said being online made it challenging for some students to connect.
"Schooling is actually a really magical place where everybody comes together," Kang said. "During the pandemic, there was very little of those moments where everyone was having a collective experience. We were all experiencing the pandemic but in such different ways."
Kang added that it was important to extend extra empathy during online schooling.
"Logging on Zoom may seem so simple to adults or to people who have a space, a room, some quiet, … but for students who are living in a different context, it was much more challenging to do that," Kang said. "And so we were very sensitive and welcoming to students."
Kang said these different experiences impacted work behavior in the classroom.
"If you're online, you can take a break whenever you want, you can usually move at a pace that you want to, but in a classroom, when the teacher gives you 15 minutes to write something, you need to write it in 15 minutes," Kang said. "That kind of pacing and stamina took some time."
Kang added that the culture of how schools measured attendance changed in order to remain sensitive about how the COVID-19 pandemic was impacting different students.
"Attendance didn't become just like, 'Oh, are you coming or not coming?' … It was (more than) the compliance issue," Kang said. "Our office would call students when they're not coming, and it wasn't really a punitive conversation. … A lot of our conversations were really with an intention to bring students back into the community."
Additionally, Saunders said more emphasis was placed on students' mental well-being with the onset of the pandemic and online learning. According to a Gallup poll conducted in May 2020, 29% of parents said their school-aged child was experiencing mental health problems.
"Most (UCLA Community School) classes started with these really important check-ins, just to get the pulse of how students and their families were doing," Saunders said. "Their health and well-being was really important and teachers figured out ways to monitor that."
For some, however, online learning was able to alleviate many struggles that came with learning in person.
"Everyone's experience was so different," Kang said. "We did have some students go online and then do much better because they weren't around some of the relationships at school that was kind of causing some of their depressive episodes."
Additionally, many students were able to find a communal space in a virtual platform by having a chat option available. Kang said this option was especially helpful for certain students with academic disadvantages.
"Especially students with learning disabilities, you know, one of the challenging things is asking for help, but I think because they had the chat option they were able to ask for help … in ways it's harder to do in a classroom of 30," Kang said.
Meanwhile, others have found that while online learning may hamper the classroom atmosphere, many children still experience the excitement that comes with learning.
Sarah Bui, a fourth-year molecular, cell and developmental biology student and co-president and co-founder of Little Librarians, said kids are more likely to turn their cameras on when presenters are interacting with students.
Little Librarians is a club founded during the pandemic to work with students from low-income areas in Los Angeles through virtual events such as recreating book or movie scenes using science experiments.
"Definitely at first the kids were a little shy, but once they saw that kind of the magic (was) on our screen with us doing an experiment, they would turn on their cameras – you're really engaging. It was really exciting for them to kind of do their own experiment," Bui said.
Amid the transition back to in-person school, Kang said there was a newfound behavioral gap in a large portion of students.
"This year, we had two, three grade levels who never attended school. We have kindergarten, we have TK Kindergarten, and first and second grade," Kang said. "It took a lot of remembering again what it's like to be in school … for middle and high school. … They needed to remember how we interact with each other, how we make friends, how certain jokes are not funny, things like that."
But Kang added that students have grown more mature over the past couple years of remote school.
"In some ways, our students, they're more mature than they were before. Now many of them started working, many of them really experienced a lot of obstacles. Many of them had to be more resilient than they ever were," Kang said.