UCLA men's tennis starts winning streak with victory over UC Santa Barbara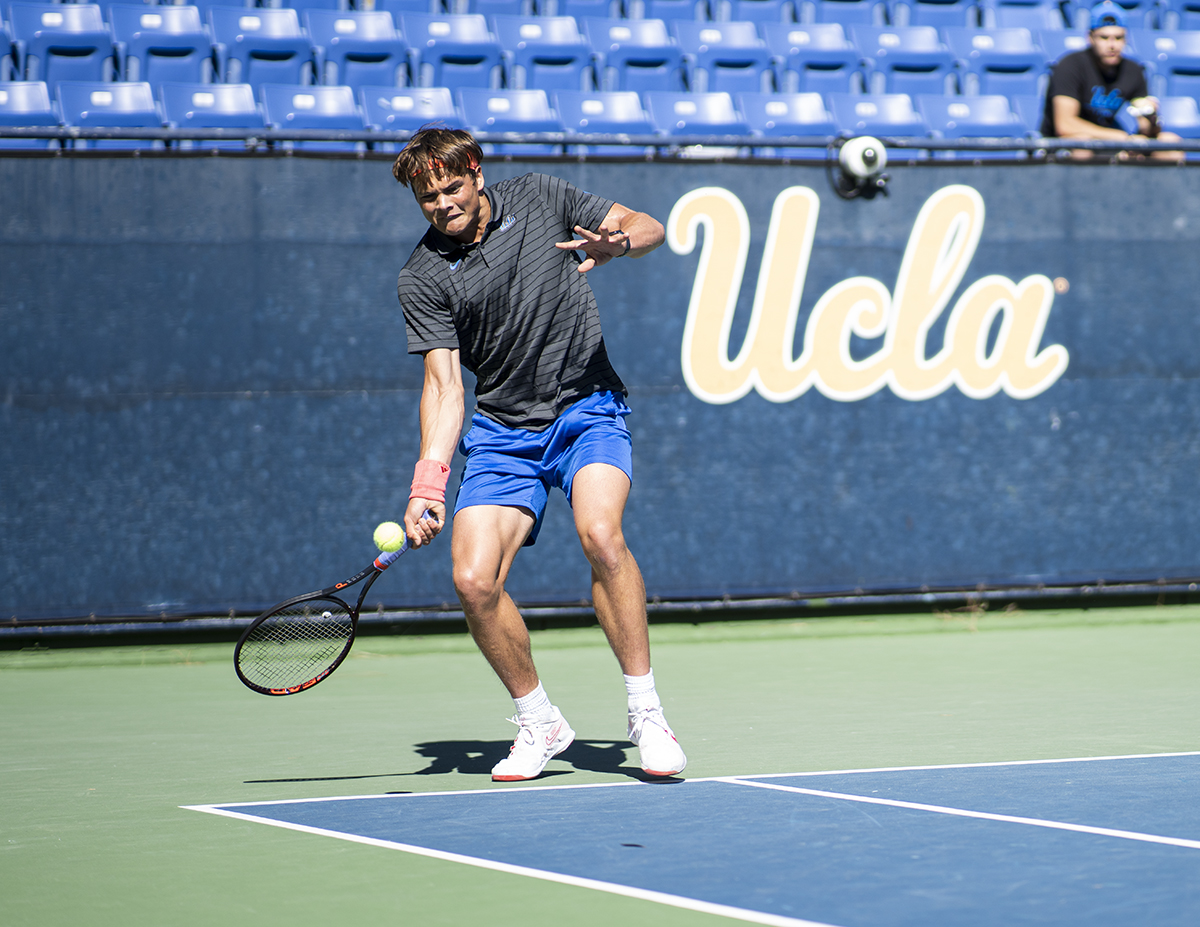 UCLA men's tennis senior Patrick Zahraj lowers his racket to hit the ball. Zahraj clinched the winning point for UCLA in its match against UC Santa Barbara on Friday. (Patrick Shao/Daily Bruin)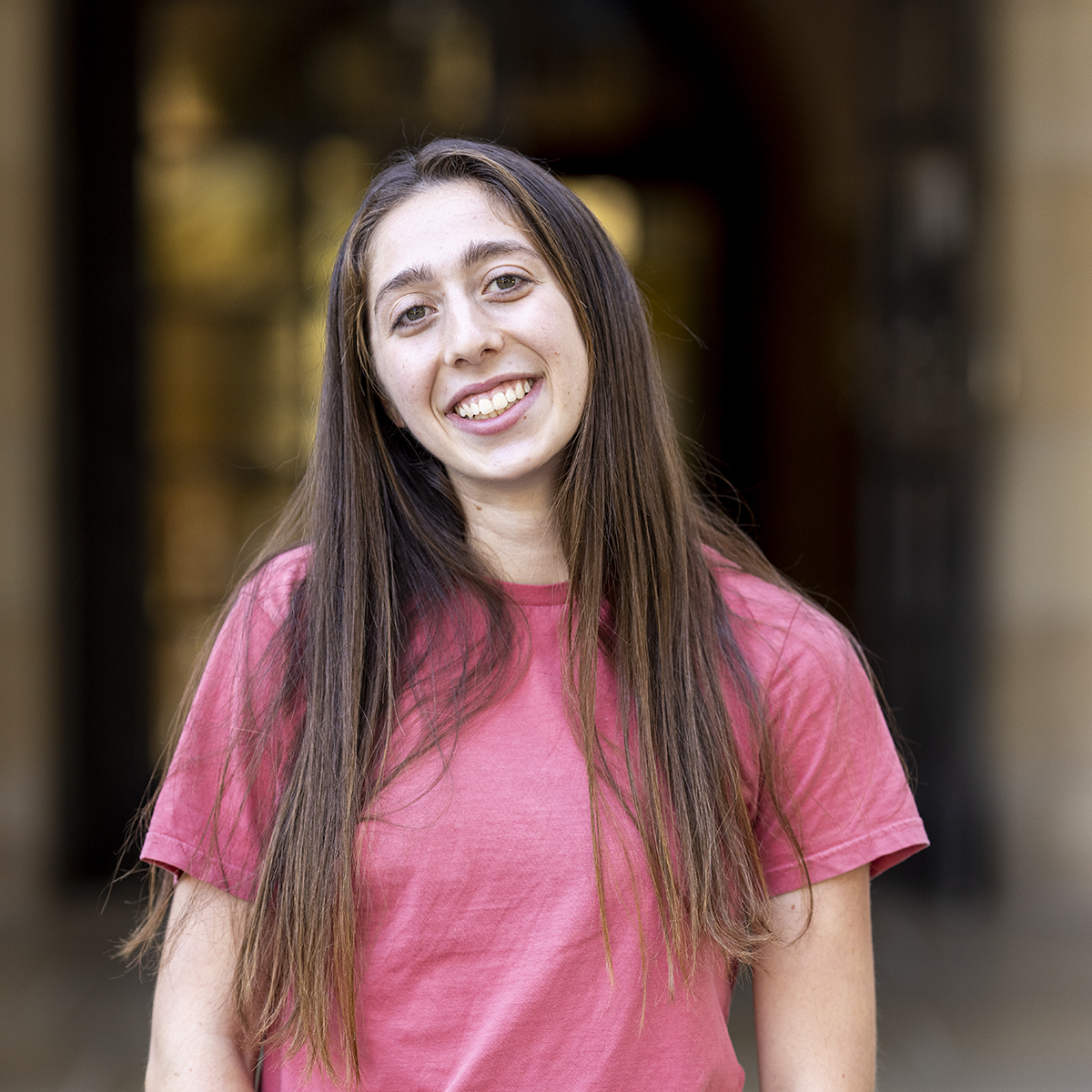 The Bruins are on their first winning streak of the year.
UCLA men's tennis (4-3) competed against UC Santa Barbara (5-3) on Friday at the Los Angeles Tennis Center, winning 6-1. The match was a late addition to the Bruins' schedule after the team failed to advance to the ITA National Indoor Championship that took place from Friday to Monday.
However, after UCLA's win against UC Irvine on Feb. 13, coach Billy Martin said this victory was instrumental in shifting the momentum of the team.
"These last two matches were really instrumental for our season to be sort of resurrected," Martin said. "I can see it already helping our confidence among our players and just their attitude on the court."
The day began with a doubles win on court one as redshirt senior Bryce Pereira and senior Patrick Zahraj defeated Kai Brady and Phillip Jordan 6-1. Junior Drew Baird and freshman Alexander Hoogmartens then secured the doubles point with a victory over Victor Krustev and Jonathan Zhang 6-2 on court two.
Although it was only the third time this season Pereira and Zahraj have been paired together, Zahraj said they have strong chemistry because of their experience playing doubles together throughout the years.
"I told him this morning when I woke up that I'm very excited to step out on the court with him, and from the first point, it just clicked," Zahraj said. "It's just such a joy to have him next to me because I know how our games complement each other."
Freshman Karl Lee led singles play as he secured a 6-2, 6-2 win against Gianluca Brunkow on court five. No. 72 Hoogmartens then extended the lead to 3-0 by beating Krustev 6-2, 6-1 on court two.
Hoogmartens said he attributes the Bruins' two-match winning streak to the team's adjustment to the competition and its changed attitudes.
"We are just playing better as a team now," Hoogmartens said. "We're getting more used to college tennis, and everyone is also improving individually. We changed our mindset a bit and are now in a good flow that we'll try to continue."
Zahraj clinched the overall win with an ace as he beat Brady 6-4, 6-0 on court three.
The rest of the matches were still played out, and Baird won the next point as he beat Jordan 6-3, 6-4 on court one. The Gauchos claimed their only point of the match on court four as freshmen Giacomo Revelli dropped a match to Pablo Masjuan 6-2, 6-4. For the final point of the day, court six's sophomore Stefan Leustian defeated Zhang 6-0, 3-6, 1-0 (8).
Hoogmartens said the team used the momentum from the previous victory to help dominate the contest.
"Last week, we played against Irvine and we won all our matches, which was very positive," Hoogmartens said. "Especially after the past few weeks, which were tough for us as a team. So we went in positively, and today was even better."
UCLA will be on the road for its next match against Pepperdine on Friday at 1 p.m. in Malibu, California.
Moskowitz is currently a Sports contributor on the men's tennis beat. She was previously a reporter on the men's water polo beat.
Moskowitz is currently a Sports contributor on the men's tennis beat. She was previously a reporter on the men's water polo beat.