UCLA gymnastics falls to Arizona State for 1st time in more than 20 years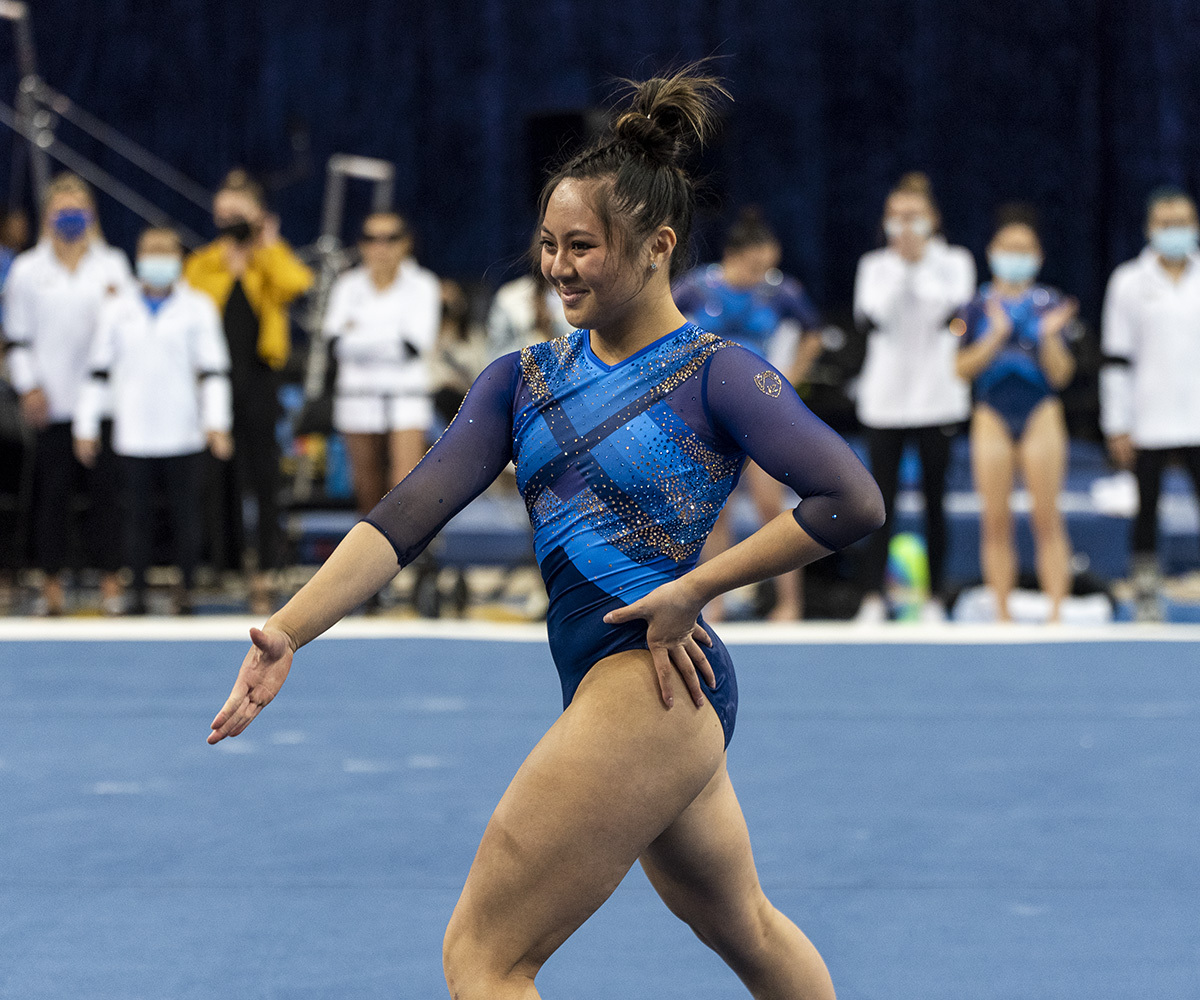 Freshman Emma Malabuyo competes on floor against Arizona on Jan. 30. Malabuyo tied her career high in the all-around Sunday with a 39.475, but No. 15 UCLA gymnastics was defeated by No. 20 Arizona State for the first time in more than 20 years. (Jeremy Chen/Daily Bruin staff)
Gymnastics
---
| | |
| --- | --- |
| No. 15 UCLA | 195.475 |
| No. 20 Arizona State | 197.800 |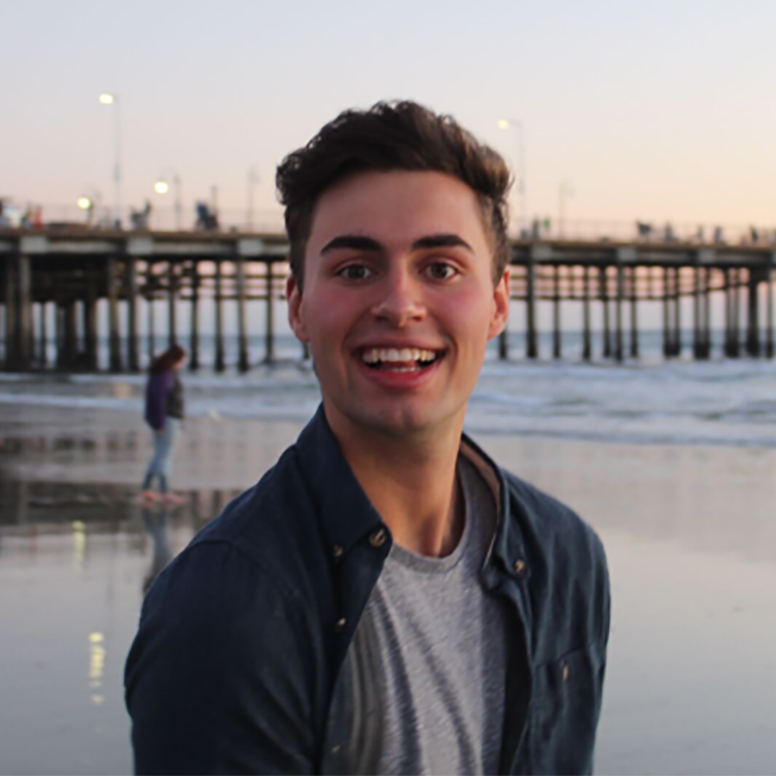 This post was updated Feb. 22 at 12:22 a.m.
The last time the Bruins lost to the Sun Devils, many members of the team hadn't been born.
No. 15 UCLA gymnastics suffered its third consecutive defeat as the blue and gold lost to No. 20 Arizona State 197.800-195.475 on Sunday afternoon in Tempe. The Bruins' last loss to the Sun Devils came in January 2001.
UCLA struggled from the beginning of the competition, with three gymnasts falling on the team's opening bar rotation en route to a 47.825. The score was the team's worst on any event since 2011 and marked the second time this season the Bruins have counted two falls on an event.
Sophomore Frida Esparza, who was expected to return after missing the past three weeks with an injury, was not in UCLA's bar lineup for precautionary reasons after falling in warmups before the meet, according to coach Chris Waller.
After leadoff gymnast sophomore Chae Campbell registered a 9.850, the Bruins alternated falls and hits, with freshman Ana Padurariu, freshman Jordan Chiles and senior Sara Taubman all falling on the apparatus.
Waller said he had a huddle with his team after the rotation to get his group back in the right mindset.
"Obviously the energy was super low at that point," Waller said. "I let them know that they're champions and need to fight until the end. It's about our character and our integrity. It's not going to be easy, but that doesn't mean it's not possible to have a great day."
On vault, UCLA bounced back to the tune of a season-best 49.325, riding season highs from Chiles, freshman Emma Malabuyo and senior Sekai Wright. Senior Norah Flatley – originally slated to rest on the event – replaced sophomore Katie McNamara and tied her season high with a 9.850.
Despite the Bruins' season-high vault rotation, the Sun Devils scored a 49.525 on bars, extending their lead to 1.675.
A 9.975 and two 9.900s led UCLA on floor, including a career high by freshman Brooklyn Moors in her return to the lineup after a week of rest. Malabuyo chipped in UCLA's third score of 9.900 or better in the rotation with a career-high floor routine of her own.
Chiles nearly matched her season-high perfect 10 with a 9.975 as the Olympian notched a 39.050 in the all-around despite her fall on bars. Senior Samantha Sakti made her season debut on floor with a 9.850 as the team registered a 49.400 on the event.
Waller said he was proud of the resiliency the Bruins showed following bars.
"I'm very proud of their fight and how they keep bouncing back," Waller said. "What we need to do is start the meet that way and go four quarters that way."
But falls from Moors and Sakti on beam meant the Bruins had to count a mistake on a second rotation. Four scores of 9.875 or higher from the rest of the rotation secured UCLA a 48.925 on the apparatus.
Malabuyo hit 9.900 for the second time on the day, marking the fourth 9.900 or higher scores of the freshman's career. Senior Kendal Poston matched Malabuyo's 9.900 on beam, tying her career high.
In all, Malabuyo scored a 39.475 in the all-around, matching her career high from a week ago against Stanford. Waller said he hopes the freshman will continue to improve as she transitions from elite to NCAA gymnastics.
"It's going to be a little more of a comfort zone for a lot of our freshmen to be ramping up for the postseason because that's what they're used to doing," Waller said. "Bottom line is we need to have higher expectations and get them mentally prepared to feel like each meet now is the last one of the season."
But with Arizona State setting season-high marks on all four events, UCLA fell by more than two points.
The Bruins will return home for their final three regular-season meets, starting Feb. 27 against Washington.
Edgar is currently a Sports staffer on the gymnastics beat. He was previously a contributor on the men's tennis beat.
Edgar is currently a Sports staffer on the gymnastics beat. He was previously a contributor on the men's tennis beat.