UCLA faculty help develop list of ethical principles for intracranial research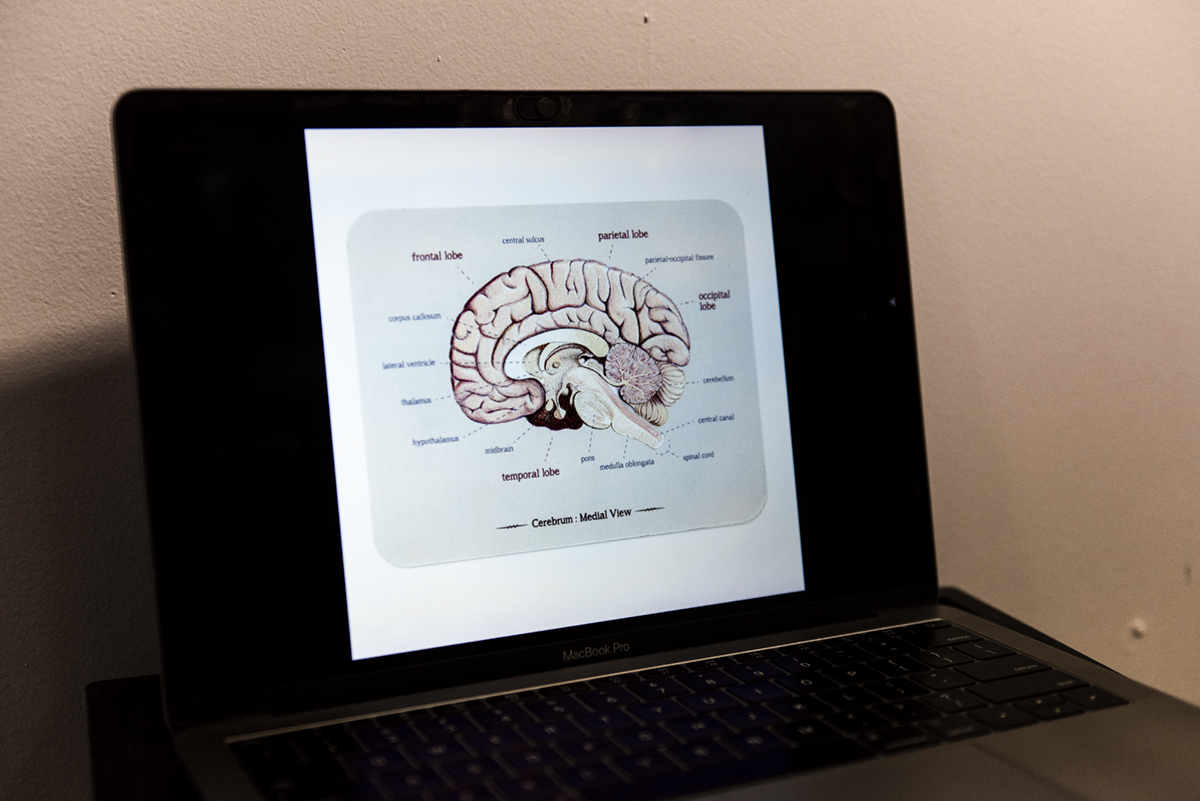 A computer displays a diagram of the brain that can be found in a textbook. UCLA researchers helped establish a list of ethical principles for the emerging field of intracranial research. (Joseph Jimenez/Daily Bruin)
UCLA ethicists and neuroscientists recently collaborated with other researchers across the country to create a list of principles for ethical invasive brain research.
Intracranial research uses invasive techniques inside the skull in order to answer fundamental questions about the brain and help provide treatments to patients with brain disorders that are untreatable with traditional methods, experts said.
There has been an increase in the number of researchers and centers specializing in intracranial research since former President Barack Obama's administration announced the Brain Research through Advancing Innovative Neurotechnologies Initiative in 2013, said Dr. Itzhak Fried, a professor of neurosurgery and co-author of the paper. The initiative allocated $300 to $500 million a year in funding over the course of a decade for neuroscience research seeking to understand the human brain and use new technology to find treatments for neurological diseases.
Intracranial research is conducted closely with clinical care and is sometimes done along with brain surgery by implanting a device to better understand the brain, Fried said.
This research raises many ethical concerns since the relationship between research and clinical care is complicated and because they are closely intertwined, said Ashley Feinsinger, an adjunct assistant professor in the David Geffen School of Medicine and lead author of the paper.
The expansion of this field of research prompted the paper, which serves as a starting point for discussions and guidelines regarding ethics in neuroscience, Fried added.
"Science moves faster than ethics," Feinsinger said.
The paper proposes seven principles that clinical care should follow in order to facilitate ethical practices. Two of the main ethical considerations suggest that clinical care and research should be separated and that physicians should prioritize their roles as clinicians over their roles as researchers, according to the study.
"Comfort in this process – this is the very first concern. The research is always secondary to the clinical mission," Fried said.
Since the majority of this research is conducted in a clinical setting, the patients should be prioritized so they are not influenced by other considerations, according to the study.
Another main ethical concern is the idea of consent to ensure that a patient's decision is truly their own and they are not pressured in any way, said Nanthia Suthana, a co-author of the paper and assistant professor of psychiatry. Many patients are grateful for their physicians and might be motivated to participate in research for them, she added.
In order to prevent this from happening, the authors suggested in their research that consent practices should be targeted so that patients are able to understand the goals of a research study before they consent to participate. Researchers also recommended that patients be reminded constantly that they have the right to stop or pause participation at any time during the study.
This paper shows how scientists and ethicists are able to work together in order to promote foundational and groundbreaking research while also protecting patients and their interests, Feinsinger said. It offers a way for researchers to think about their own work and whether their practices meet these standards, she added.
"Technology is always changing, but to have some sort of shared understanding of some basic ethical commitments and then a discussion about what is really special about this research I think is important," Feinsinger said.