Weekend preview: Feb. 17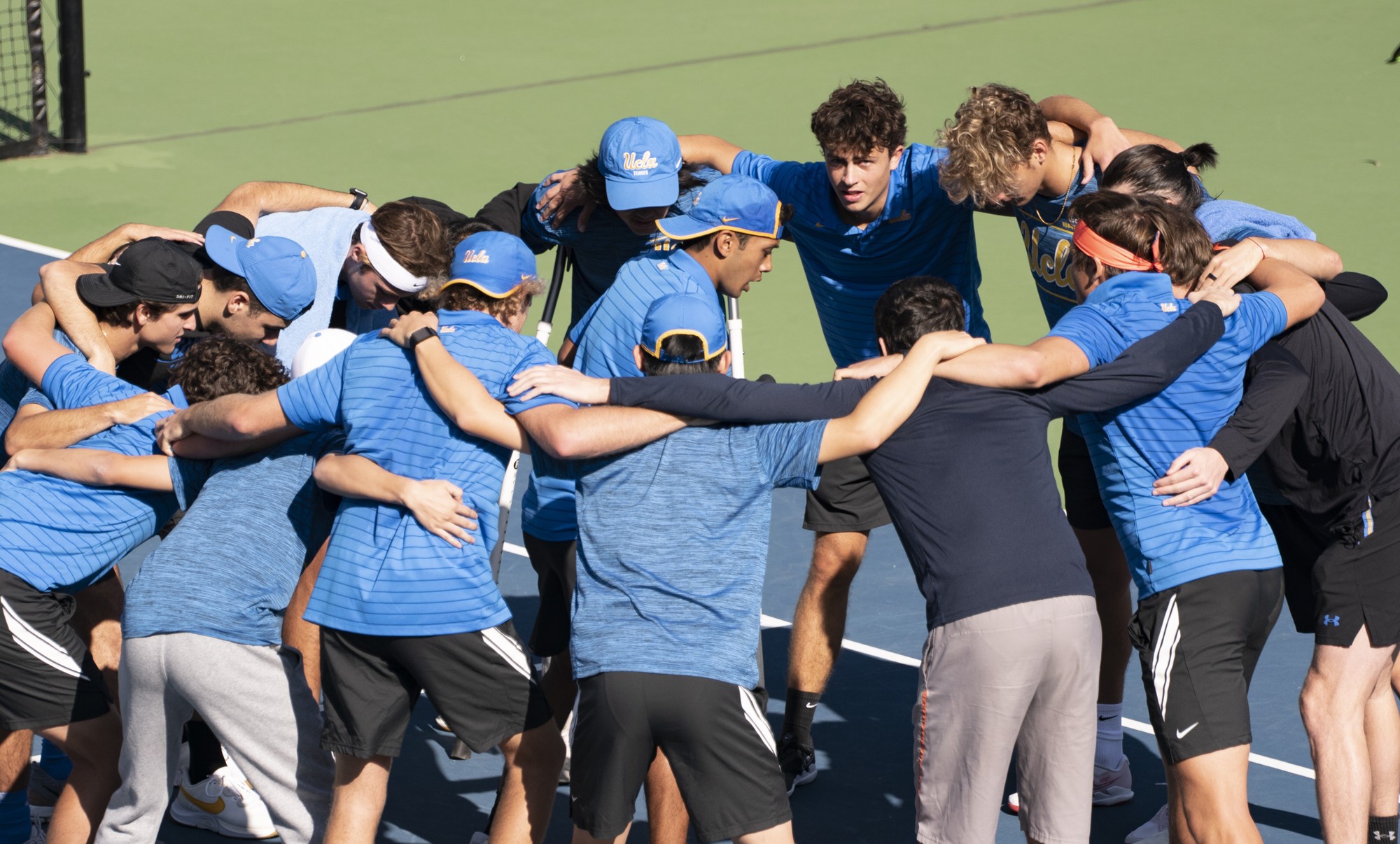 UCLA men's tennis huddles together before a match. The Bruins will be taking on UC Santa Barbara at the Los Angeles Tennis Center on Friday. (Marc-Anthony Rosas/Daily Bruin)
Men's tennis
Paul Diamantopoulos, Daily Bruin contributor
The Bruins are mixing up their lineup in preparation to defend home court for the second week in a row.
UCLA men's tennis (3-3) will face off against UC Santa Barbara (5-2) at the Los Angeles Tennis Center on Friday. Following two losses on the road, UCLA rebounded with a victory over UC Irvine in its first match back home Sunday.
UCLA started with a doubles win against Irvine, with the court one pairing of redshirt senior Bryce Pereira and senior Patrick Zahraj clinching the doubles point.
Coach Billy Martin said the team continues to tinker with the doubles lineup to find the right pairs.
"We're trying to get not only good teams but ones with chemistry," Martin said. "Sometimes it takes getting into these battles where it really counts to see how players respond and gel with each other."
The Bruins also made adjustments to the singles lineup, shifting Zahraj onto court two and freshman Karl Lee onto court five, while freshman Alexander Hoogmartens and sophomore Stefan Leustian moved to courts three and six, respectively.
"Sometimes it makes a little sense to go down a court and have a less tough opponent to get a feel for the court and build your confidence," Martin said. "Nothing is written in stone, but it's smart to let the guys who are playing well go up a bit while the others can get a break."
UCLA has only dropped one match in 31 meetings against UCSB and will have a chance to add to this total when the two teams meet at 1 p.m. on Friday.
Men's volleyball
Lauren Kim, Daily Bruin contributor
The Bruins will get a chance at a rematch against the Beach.
No. 2 UCLA men's volleyball (7-2) will face No. 1 Long Beach State (7-1) for the second time in two weeks, as the Bruins suffered a 3-0 road defeat Friday in the first matchup between top-two programs this season. Saturday's matchup will have the two teams face off at the John Wooden Center.
UCLA faced a crowd of 3,137 spectators – its largest of the season – at the Walter Pyramid in Long Beach. Despite the loss, coach John Speraw said his team welcomed the challenging environment, and he believes playing difficult teams will help the Bruins.
"I think for us to get on the road in a really big, crowded, hostile environment was great for us even though it didn't go well," Speraw said. "All these experiences, whether home or away, as long as we're playing good volleyball teams that challenge us is best for us in the long run."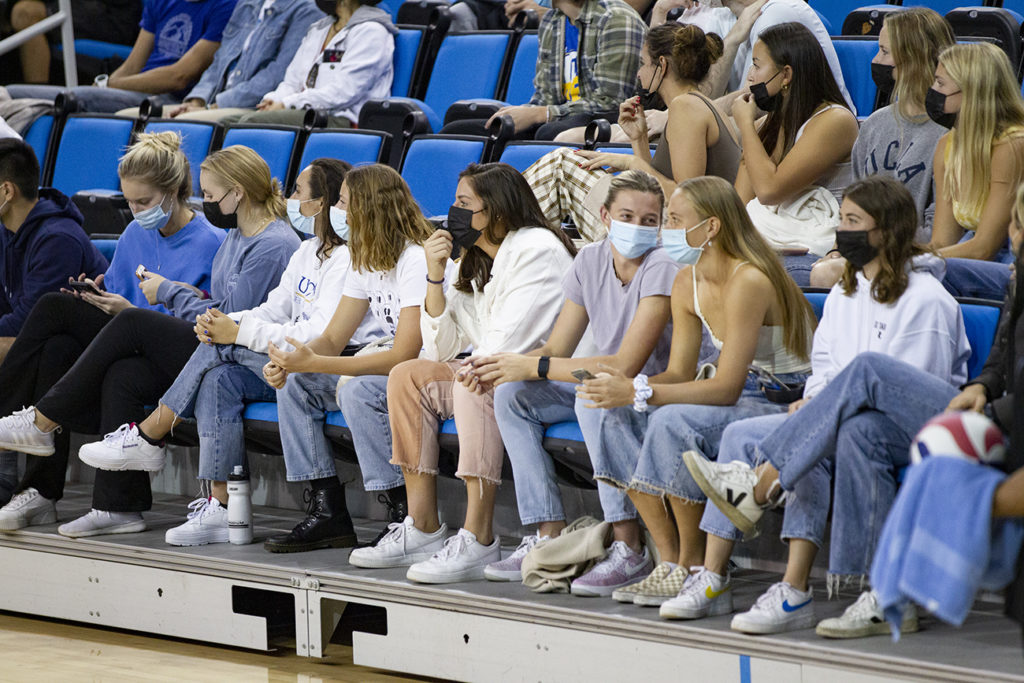 The blue and gold finished last week's match with a .271 hitting percentage and two aces, tied for a season low. However, Speraw said he is optimistic UCLA will learn from its previous performance in time for this weekend's top-two showdown.
"We learned quite a bit about what they do and how they do it, so hopefully we'll respond a little bit better to what we see occurring during the match," Speraw said.
The Bruins will play the Beach on Saturday at 5 p.m.
Diamantopoulos is currently a Sports contributor on the men's tennis beat. He was previously a contributor on the beach volleyball beat.
Diamantopoulos is currently a Sports contributor on the men's tennis beat. He was previously a contributor on the beach volleyball beat.